Hey, we're back after a three week stay on our place at Sacbe. We were able to begin construction on a two story palapa, bedroom upstairs, kitchen, dining room, bathroom downstairs. Ted hooked me up with a great carpenter named Angel who worked with family members on the project. We got poles up and the grass roof on. Also started opening up some caves.
Here is a shot of the poles starting to go up.
In the next one all the poles are in and the perimeter poles for the roof and 2nd floor as well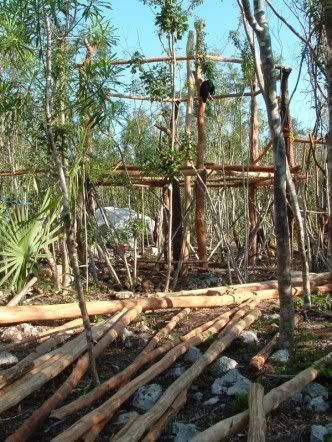 The next one shows rafter poles and how they join at the top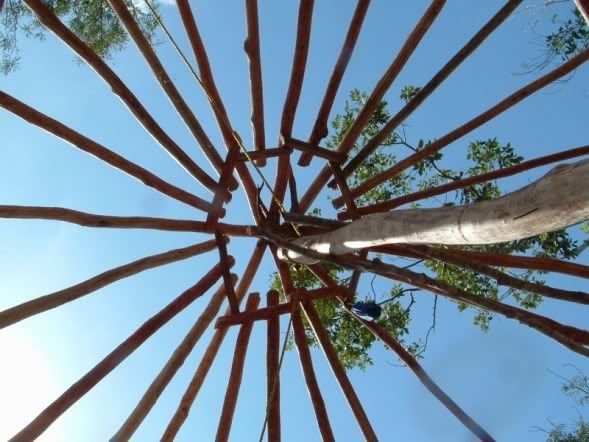 After that "los jiles" get attached to the rafters. The grass will be tied to them.
Grass is lashed down to these thin poles with braided black nylon fishing line.
The finished product is beautiful when seen from the inside. Our guys used entire bundles lashed in place. Some builders will split the individual bundles to make the grass go further. We were looking for greater durability and insulation.
Thanks to everyone who helped, Angel, Caesar, Claudio, Victor, Gary, Frankilin, Barbitas, Che, Lynn, Cam, Ted and Bill. It was nice to meet new people there and get to know others as well. We sure miss all of you and Sacbe. I'll try to do a more detailed trip report when we're more settled in.