OK here is what I've got:
Many people have mistaken this for the new Airport, but from what I have been told this is the military runway and not near long enough for big planes (right near the middle of the picture w/ 2 squares on each end)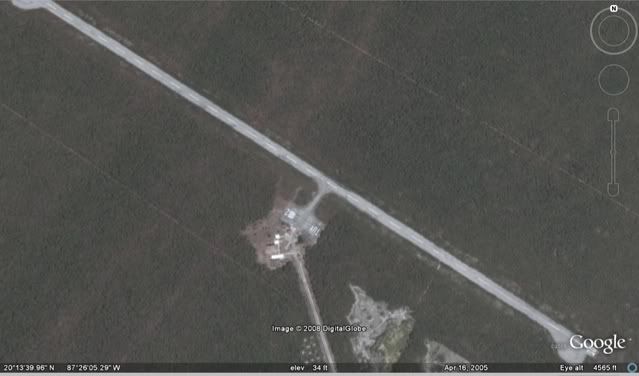 Top left, this is what I have been told is the making of the new airport, runways at least. Coba road running through the picture.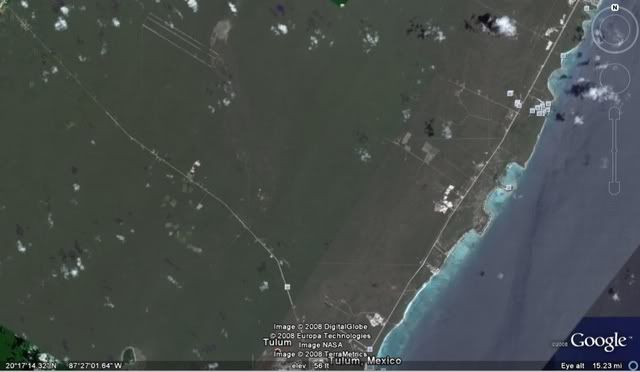 Close up, people were able to do measurements based on Google Earth and this is supposed to measure out to a full length International AP runway.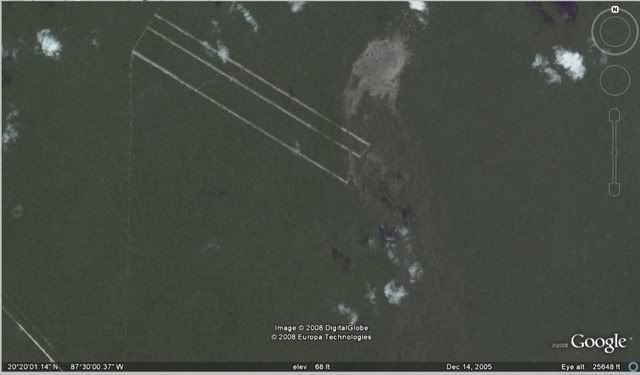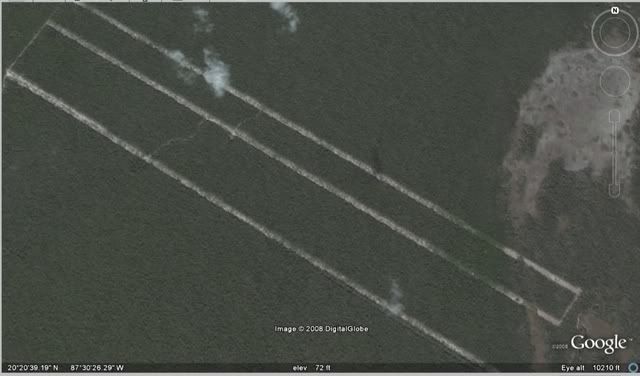 This is what I have followed, feel free to disprove otherwise.
I'm no Airport expert but those look like runways/taxiways to me? Perhaps Jesus could chime in, he had some good AP info.
Cancun AP, note the altitudes for comparison if you can see them.