These pictures are from summer time last year and with the weather so dreary and cold right now, I keep trying to convince myself our back yard will hopefully look like this again in a few months!
Did I mention how much I hate weeding!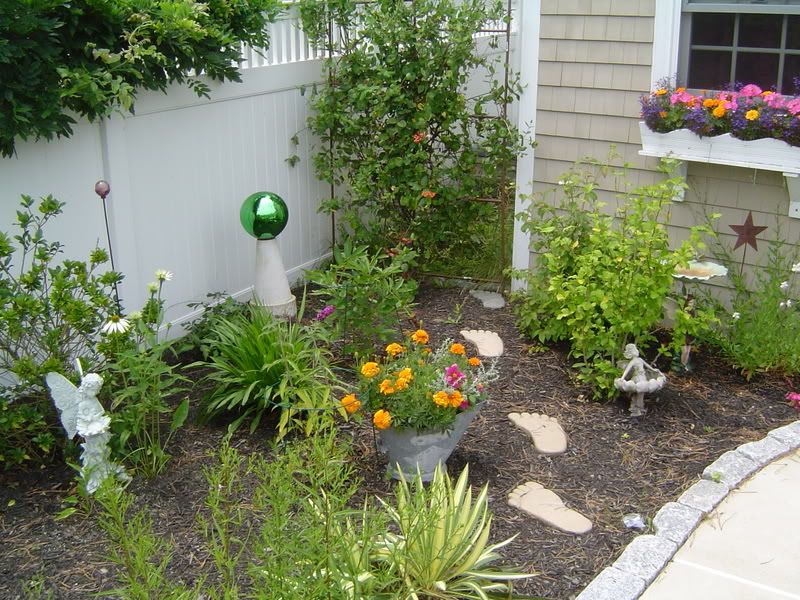 How cute is this hummingbird? I keep this feeder on my kitchen window right at the sink. I love when they don't think they're being watched.