Hey, Karen! Not like you haven't seen it before, but its a little neater in pictures!
I really love the color purple or "eggplant" if ya wanna get fancy. I think it looks great with olive green.........but that's just me.
And here's our basement we fixed up. I really love the wall color and added lots of tans (cuz it was supposed to be a cellar..........you know for guys to hang out) and then I added lots of pink just cuz it was pretty! Not so guy friendly anymore, but oh well!! I told my husband at least he had the "K" on the wall for Kenny. Or did I get that for myself??
And the big screen.........I don't even know how to turn it on.
Gotta ask the kids!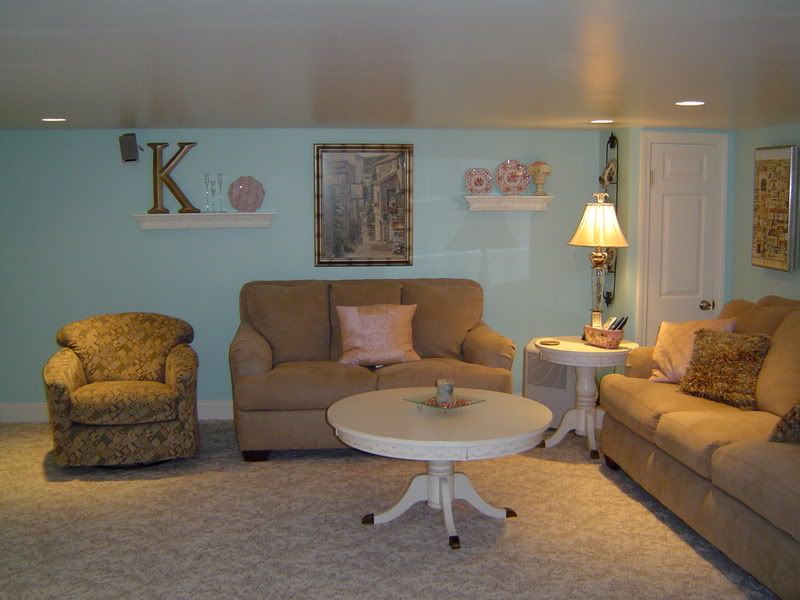 ~Kim