DAY 2
We woke up early as our bodys were still on uk time so by 7am we were up and out.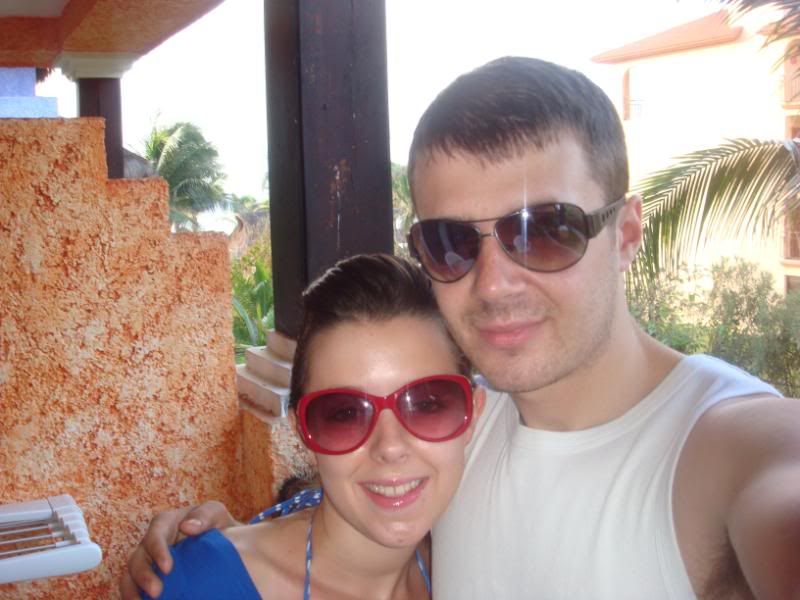 We put our sunglasses on in the air conditioned room and then went out onto the balcony and they steamed up!!
Peacock taking and early morning dip in the pool!
We went for breakfast at the buffet resteraunt and we weren't at all dissapointed. There was plenty of choice from fruit, to cereal, to fresh bread, to pancakes, but what we opted for was, of course, a full English breakfast! The bacon was crisp, the sausages nice, hash browns cooked to perfection. You could have your eggs pretty much anyway you desired; various varieties of scrambled egg, various omlettes, poached eggs, boiled eggs, fried eggs...the choice was yours. Everything we had was really nice.
After breakfast we went down to the beach but it was still early and quite cloudy but still very warm. We decided to take the opportunity, before it got to hot, to go off exploring the beach to the south of the Tucan.
Cracking open a coconut we found on the beach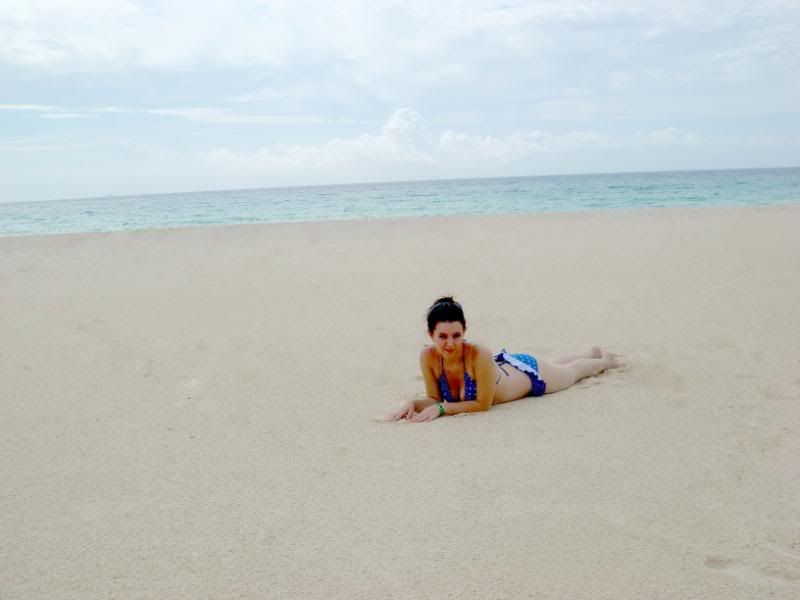 Deserted south playacar beach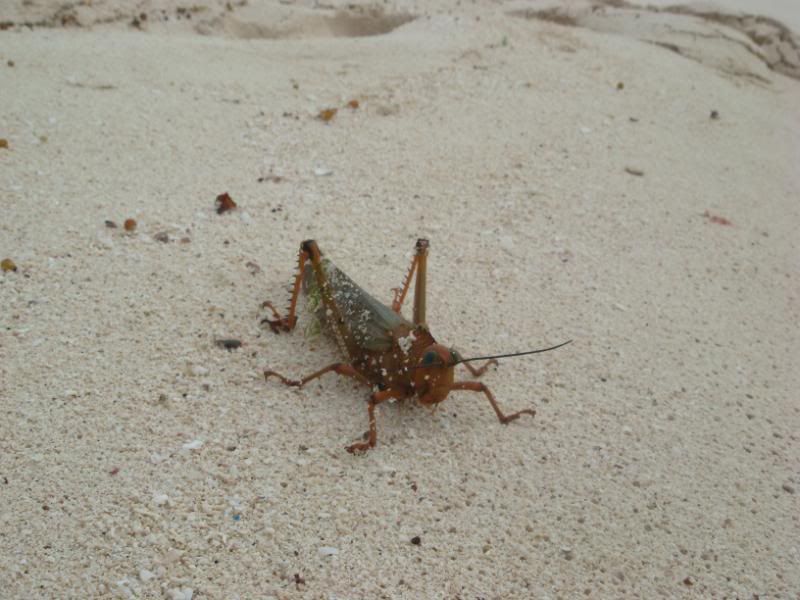 Weird little creature we found on the beach
In the sea as far south as you can go in Playacar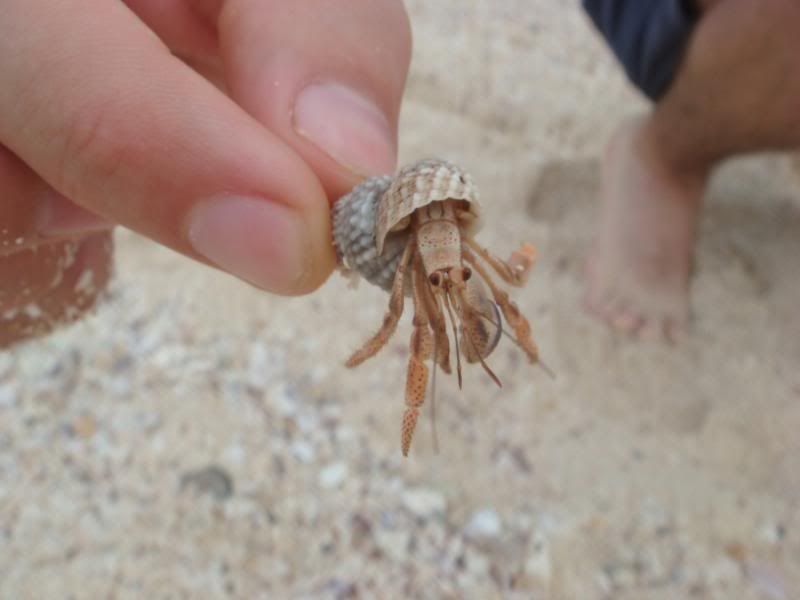 A shrimp?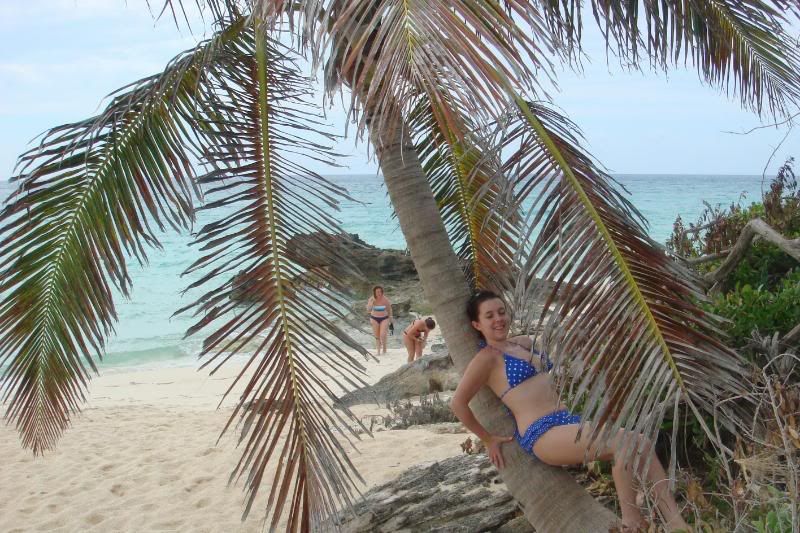 Palm tree on beach south of the Tucan
We spent ages wandering around the beach which was huge and deserted but not actually as nice as the beach at the hotel. There was also loads of dead fish on the deserted bit of beach, I don't know if they got swept up when it was the hurricane and couldn't get back in the water or something. It was fun to go off exploring though.
We had to rush back for our meeting with the rep and spent a lot of the day after the meeting sunbathing. In the early afternoon we decided to start the drinking early and go in the pool bar, this place really is gorgeous! We loved it, I wish we'd spent more time in it.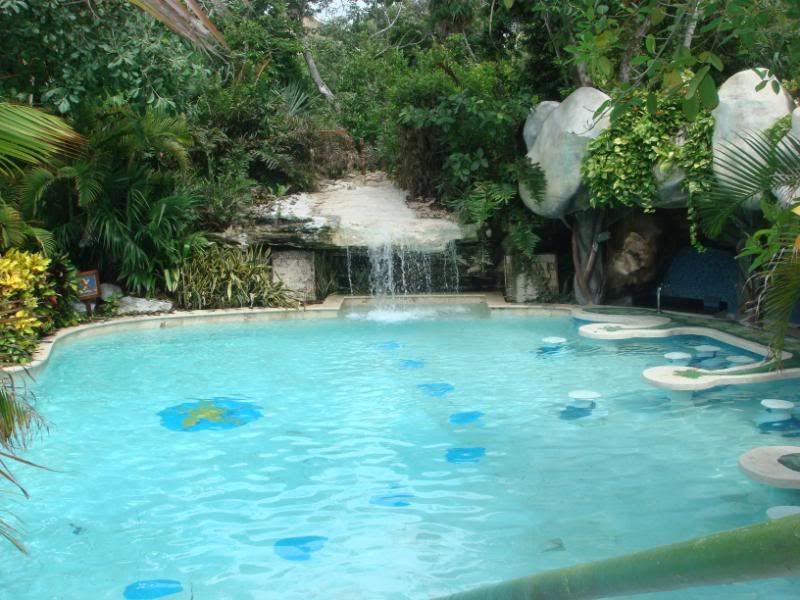 View of the pool bar from the steps
First drinks in the pool bar
Enjoying my first mojito
Another during that first afternoon spent in the pool bar
We ate tea at the buffet reseteraunt again and then got ready for a night out in Playa Del Carmen. We were still really tired and jet lagged but as we can only go out every other night on hol (due to hangovers!!) we made ourselves make the effort and go out so that we could have as many nights out as possible!
We started the night in this nice little bar on 5th ave with swings at the bar, I forget the name of it.
Then on for a Yellow Submarine cocktail at the Yellow Submarine!
We wanted a fairly chilled out night so we went to one of our favourite bars from last year - Deseo. This place is so relaxed and chilled out, its the perfect place to spend an evening.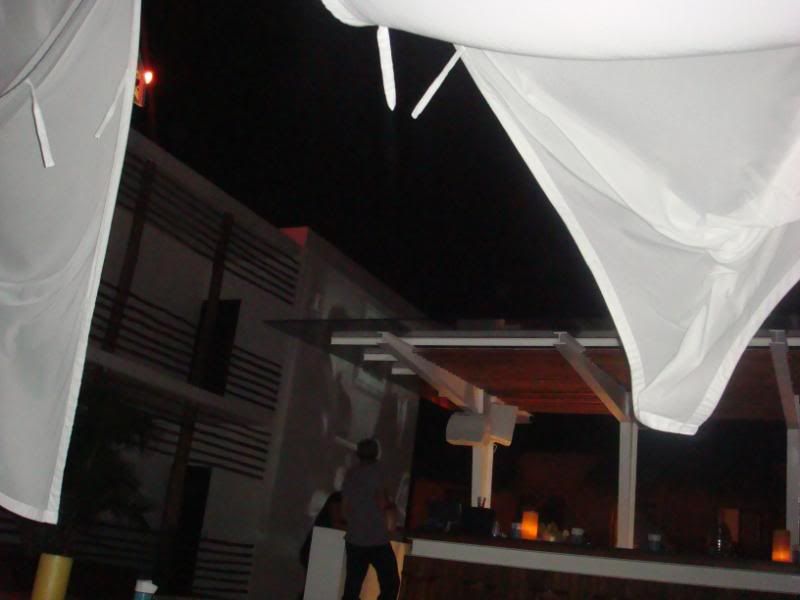 Black and white soundless movies on the wall and chilled out music make a perfect atmosphere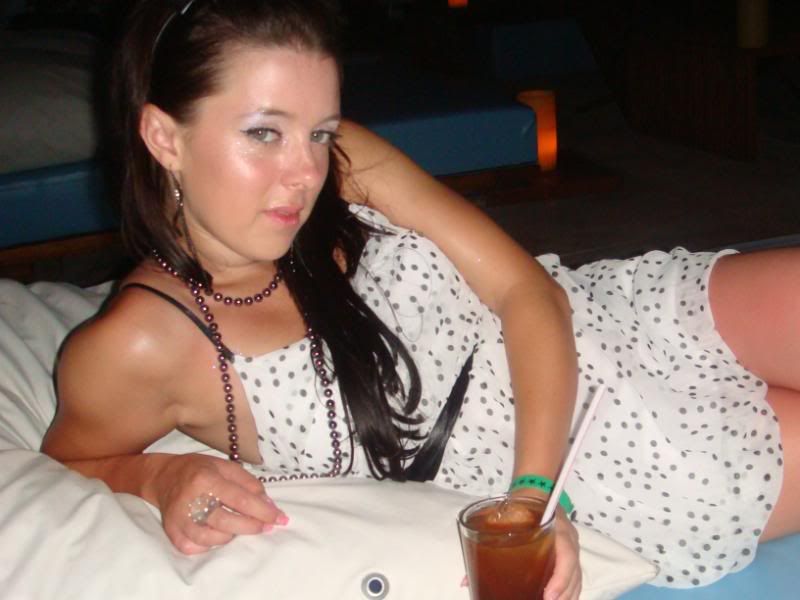 The drinks here, if this infact possible, are a little bit TOO strong!!
We hadn't intended to stay all night but before we knew it it was 1am and they were closing.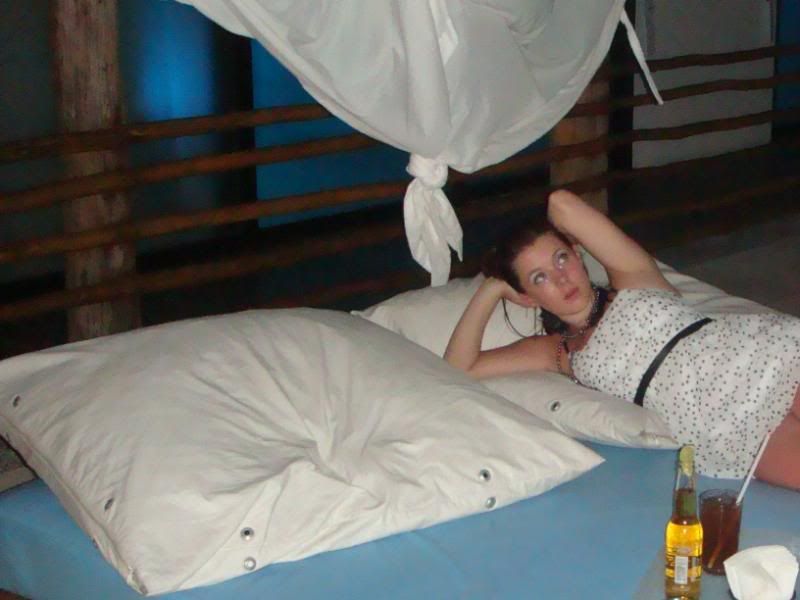 You can see how it would be easy to lose a whole night here just drinking, chatting and completely relaxing.
Again, I don't think there's such a thing as health and safety laws in Mexico! lol
We weren't quite ready to go home so we went to a bar with hookah pipes near the "coloured bird" (won't let me write the real name!!). I'm not sure what it was called, it was on the corner of the cross roads though.
Pineapple tobacco
We went onto the "coloured bird" for a drink or two but didn't end up staying long as we were tired and for some reason this year we just didn't love the place like we did last year, we didn't really spend much time there this year.
We got back to the hotel just before 3am so we decided to check out what the club at the hotel was like.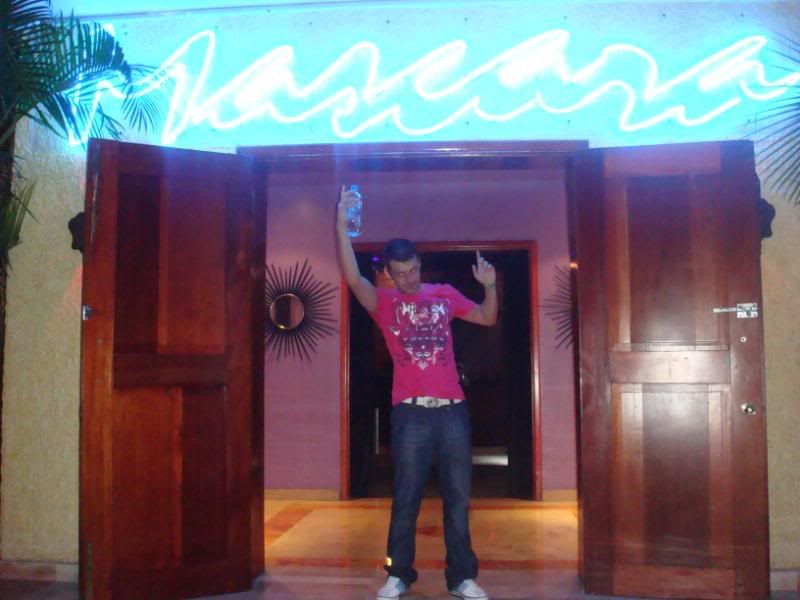 The onsite club - Mascara!
And this is how busy it was!! So we just got a water and then went back to our rooms and went to bed.
It was a lovely first day and first night out that was really relaxed but loads of fun. Best of all, we still had our whole holiday ahead of us (like it was never going to end!) at this point.