Oh Kelly I am so sorry to read this.
I am thinking of you & your family......Anything I can do let me know..
Hey this picture might make your Dad smile since he is a Harley rider!......My Dad can't ride his Harley (one day hopefully) because of his accident last year but he still pushes his wheelchair over to it & shines it up. This summer he made us park it by the pool!
Sense of Humor goes along way!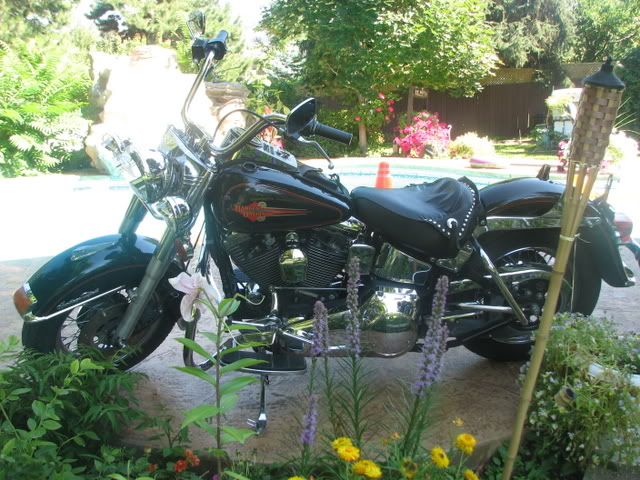 Hugs to you all!!