re the boats...
I do think it is a nice sight, you see it all over Mexico...at the same time Kirby also make a good point. Playa is really not known as a great fishing destination, but a beach one...it would be nice if they could make a marina or if there were a natural inlet they could use- but there isn't.
The coolest set-up we ever saw in Mexico for boats was the semi-natural inlet at Barra de Navidad...very cool.
The breakwater/pier at the far south end of the main beach in the foreground (there is a great surf break created too by the pier).
The channel passing through from the protected open ocean and large back lagoon....(that is actually an island, Isla Navidad, and you can take water taxis over there to the hotel/golf course)...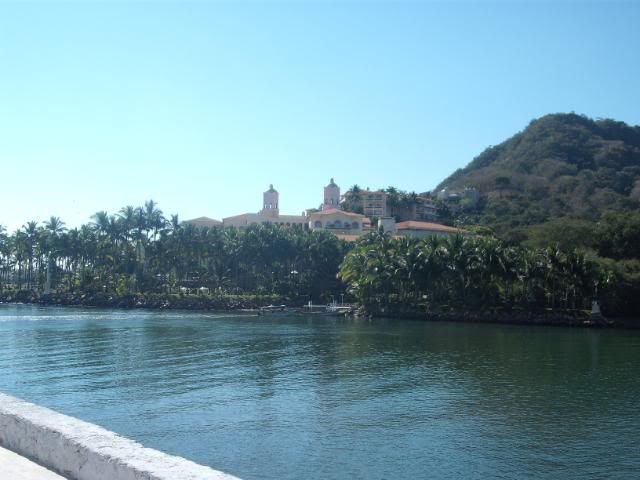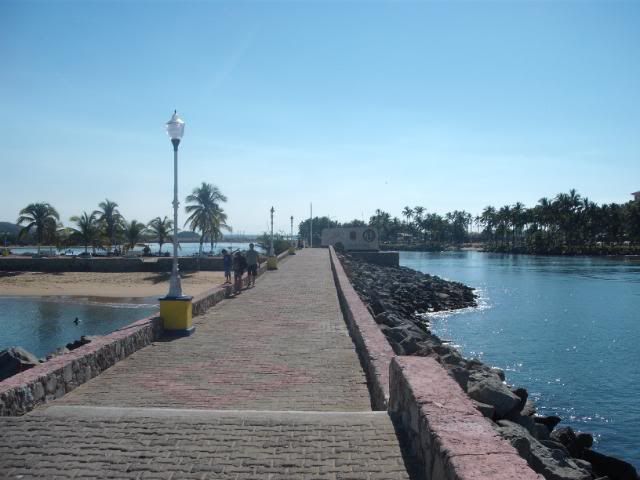 and the back lagoon...
....they were building up a wall...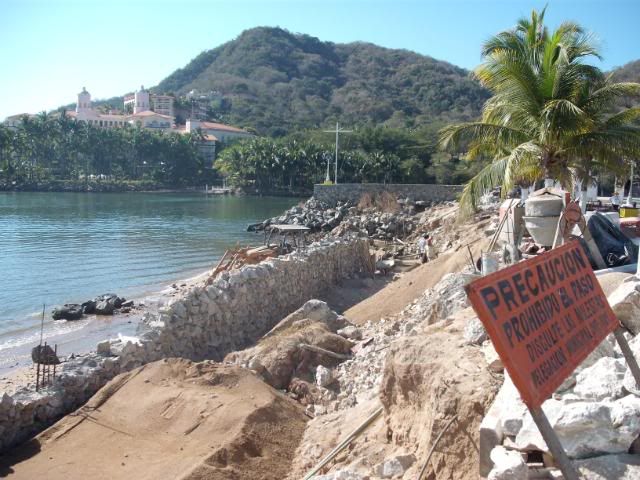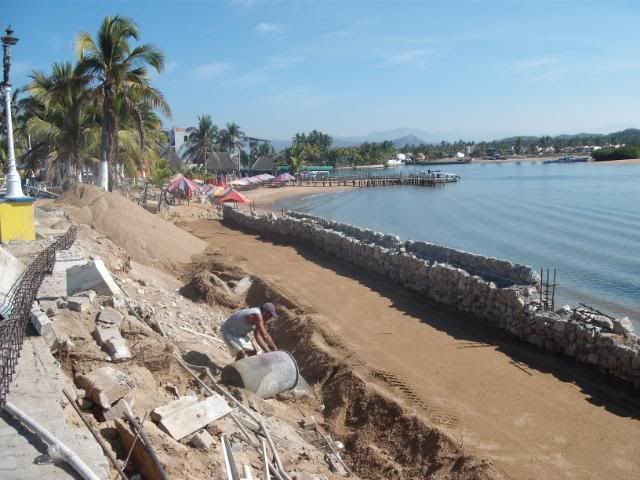 many boats had slips and dry docking areas...
and there was an upscale neighborhood farther over that actually has slips for each home....works great!
Although there was already and island and a natural lagoon, of course the slips and stuff were mad-made- lots of dredging went on.
Of course, Playa does not have this, because it is open ocean....this type of thing is fairly common on the Pacific coast.
But they could still dredge a marina. I bet they don't simply because of the cost/benefit ratio- fishing is simply not that popular, and Puerto Adventurous has a marina.