Quote:
Originally Posted by
JameyBano
On Christmas Eve, I am planning to cook either a standing rib roast or a prime rib. For side dishes, I am making homemade macaroni and cheese, mashed pototoes, au jus gravy, and green bean casserole (my stepkid's favorite).
We will have plenty of red zinfandel and pinot noir! For appetizers, I will make a cheese ball and veggie tray with dip.
For dessert, Christmas cookies that I am baking today and a cake made from a pan in the shape of a Christmas tree.
On Christmas Day, we are flying out of Fort Fun, IN at 6:40am to go to MIL in Louisiana. We will have gumbo, boudin, oyster dressing, ham, sweet potato crunch, and pecan pie. Another tradition that they do in Louisiana is a King Cake. A charm is hidden inside the cake, whoever finds it has good luck all year (and has to buy next year's cake).
On 12/26, I will go on a diet
Last night I got together with a friend to make cookies and rum cake.
Here are my friends Carly and Park, and my son Adam decorating: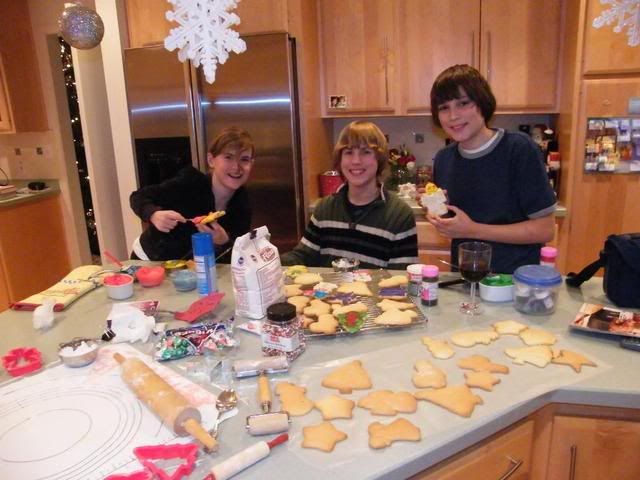 Yummy... well some of them look good! (my wine was good, too!)
Looks like we will have a White Christmas in NE Indiana!!! Looking out my front door...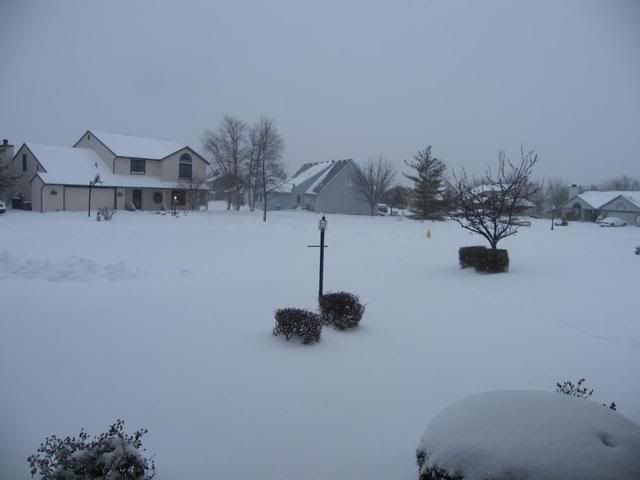 Merry Christmas and Happy Hanukah to all!