I love this place, this forum. If not for this I would have never met Jami and Kevin (amongst a host of wonderful real friends) who opened their home and hearts to me.
Jami picked me up at SEA mid-morning on Friday. I almost didn't recognize her as she had clothes on. So did I. Oddly enough, my clothing remained on the entire time I was there (well, not while showering). Oh, wait, there was NYE… nah, never mind
Friday evening we did happy hour (or 5 o'clocktails in my world) at a local restaurant where I started meeting the local color, bringing along my own brand of color.
Here's Jami and I with our 'tinis
We had several cocktails then went back to Jami and Kevin's and chilled. Apparently we watched TV but I don't remember much of that part.
The next morning we got up early to head into Seattle. Let me tell you, I love this city! It's so picturesque and has a vibe that is so not-the-east-coast; people smile for no apparent reason (unless it's the BC bud
).
We hit Pike's Market. I didn't know which way to turn first. There's so much going on, so many people, so many wonderful foods (fantastic artisanal cheeses) and crafts and fish, flying fish.
Here is some art. I call this a "Study in Bok Choy":
and some more art: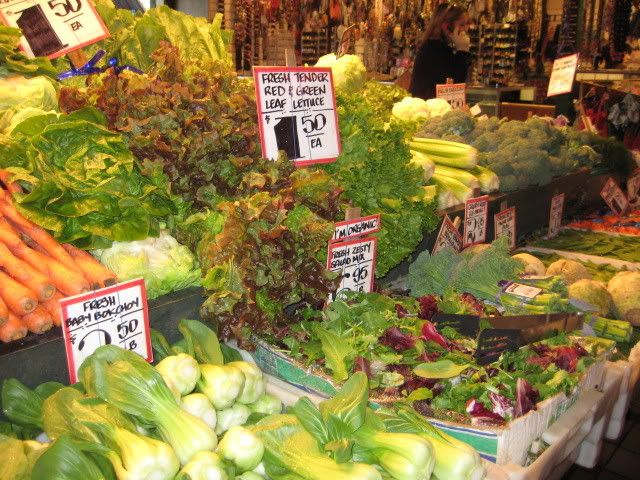 We stopped for a coupla cocktails (as fuel, it was getting rainy and chilly)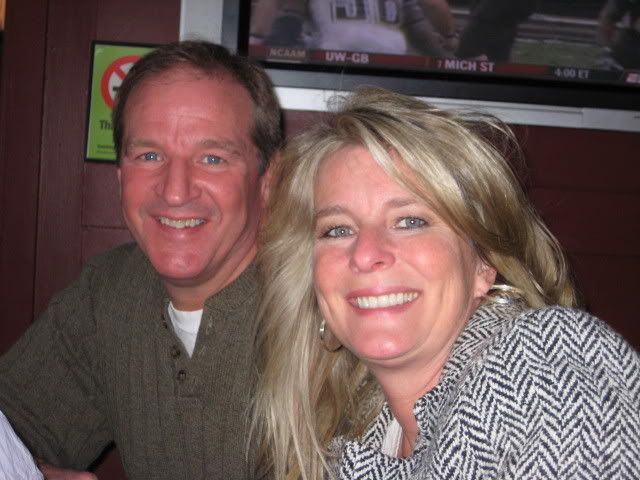 and took a picture under the famous clock:
From Seattle we took the ferry to Bainbridge Island for lunch (fabulous clam chowder), but I didn't take pictures as the weather was pretty bleak. The ferry ride was so cool and so not-the-Staten-Island-ferry; people smiled and even entertained with their guitars.
Sunday was so fun! We tracked down Donny and Randa and they came down to Jami and Kevin's. I cooked (next to a great hug, there's nothing I enjoy more than feeding people). I made a salmon en croute with a stuffing of spinach and feta cheese and an artichoke risotto. Jami made a great Caesar salad (I still need her dressing recipe – 'twas awesome).
Here I am getting my b'day Dooooo Dahhhhhs from Donny and Randa in person
Am I a fortunate woman or what?!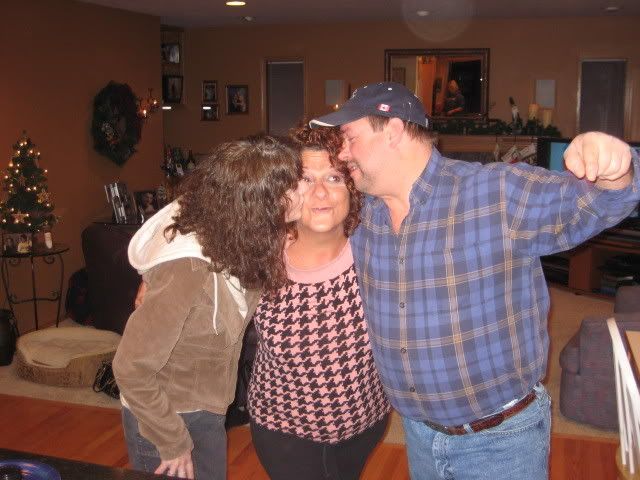 New Year's Eve we went for breakfast at a small airport with a spectacular view of Mt. Ranier. The amazing view still blows my mind.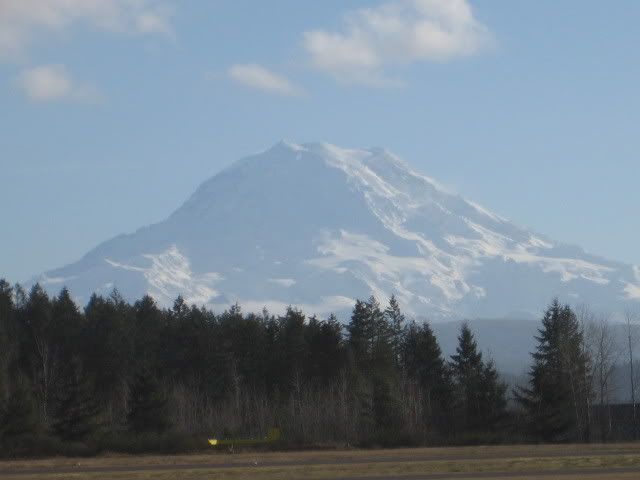 We went out for NYE, had a fabulous meal and drank copious amounts of great wine. Kevin knows his stuff – he really spoiled my taste buds. We danced, we sang and by the end of the night, laughed our ridiculous asses off!
Me, Kevin and my date, Diann (Jami's bff)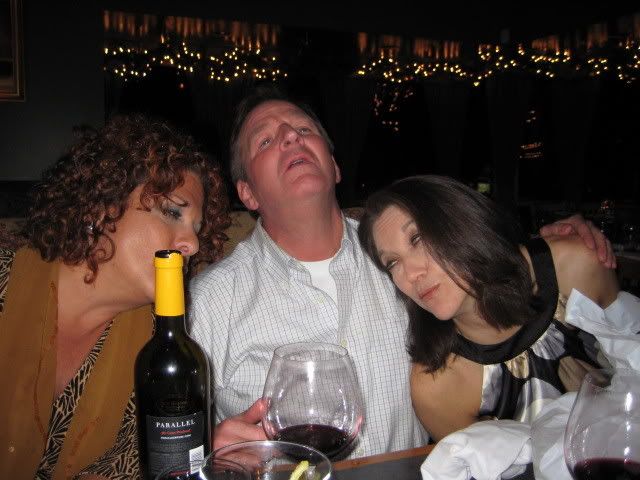 Me, Gene and Gerald (I just loved meeting them – such wonderful people!)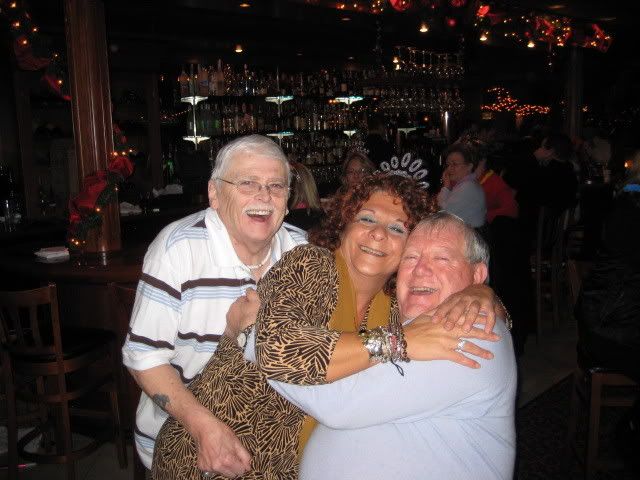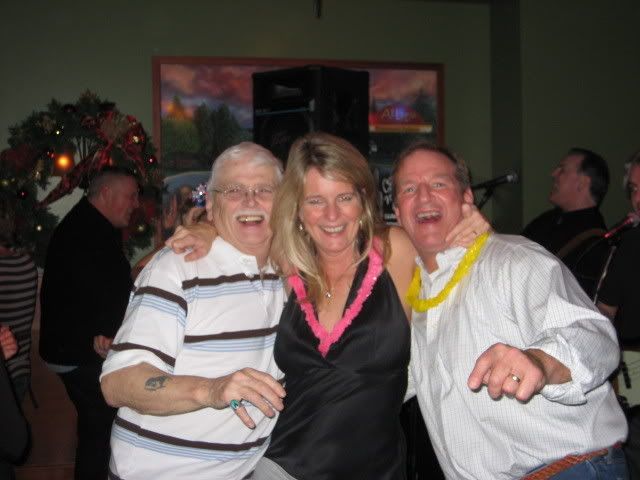 I love this pic of Jami. She looks so happy!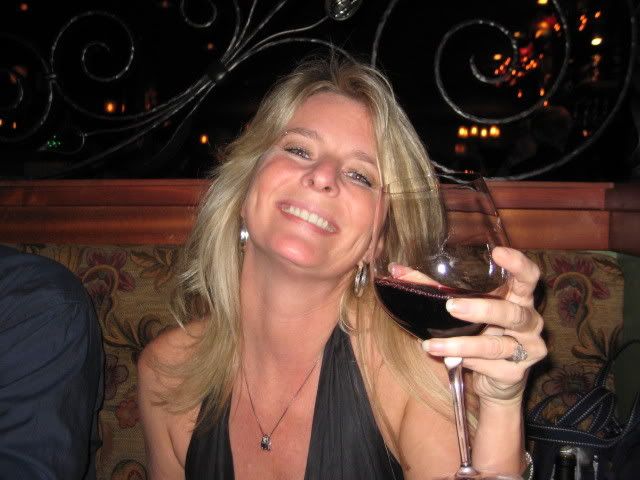 I had such a ball, made wonderful new friends and really, really did not want to come home.
I'll be back
xoxox
Carole