From there we went to the town square, where we had a couple hours of free time to stroll around and check everything out. Barack
told us it was very safe, there is no drugs or guns, just a purse snatching once in a while.
Lovely old Spanish colonial church.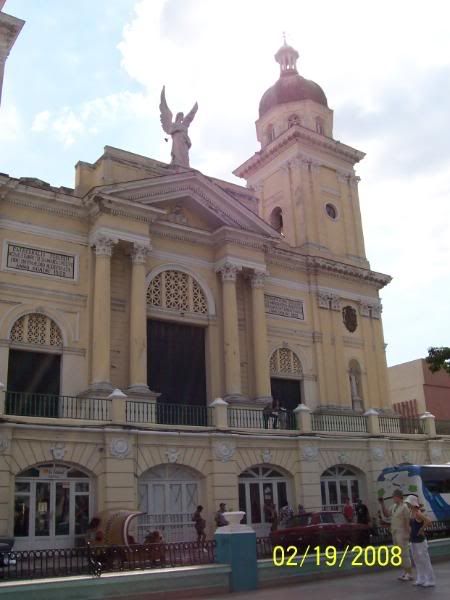 There were these side streets with some shops, very narrow sidewalks!
I am not explaining the feel of the city too well, I am more of a question-answerer than a good storyteller.
Plus I am trying to finish this up so I can get home soon.
people can post any questions and I will answer as best I can, though...but not until Monday when I get to a computer again.
I bought a copy of 'Granma' from a paper peddlar (gave him a whole 1 CUC, he was happy
). Granma was the name of Fidel's boat when they came ashore at Santiago de Cuba. It is the national communist propaganda paper, basically.
On the front page was, in Fidel's own words, his resignation letter. I should put it on e-bay!
I was so proud I got one until one of the other people on the tour told me he bought 5.
Don and I went up to the Grande hotel for a mojito and to people-watch until it was time to go. (Note the paper on the table!)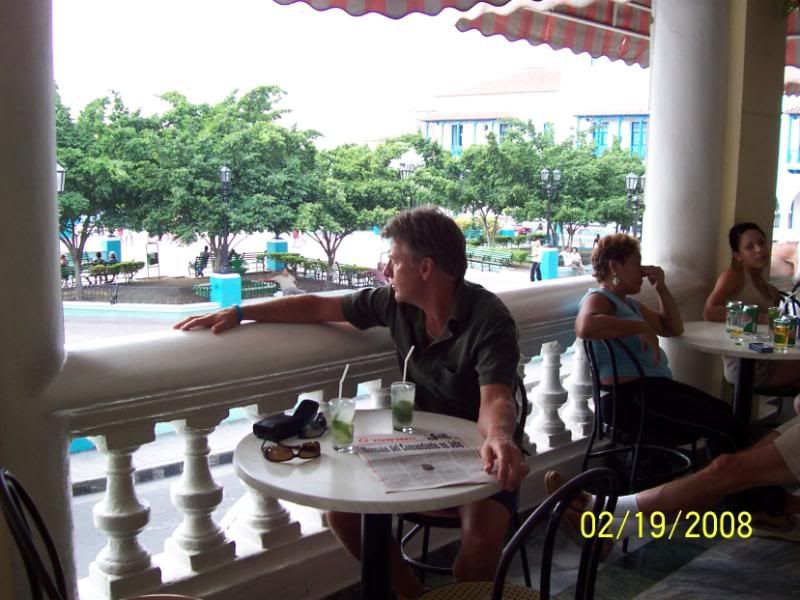 There was a couple of friendly Cuban women sitting next to us and we chatted a bit.
We bought Barack (sorry for calling him that but I actually forgot his name
) a Cristal beer and he and Don sat chatting.
Don looks pretty serious.
They weren't fighting, though!
Then it was time to head back. We went to airport and got back on the helicopter and flew 'home'.
our shadow was kinda neat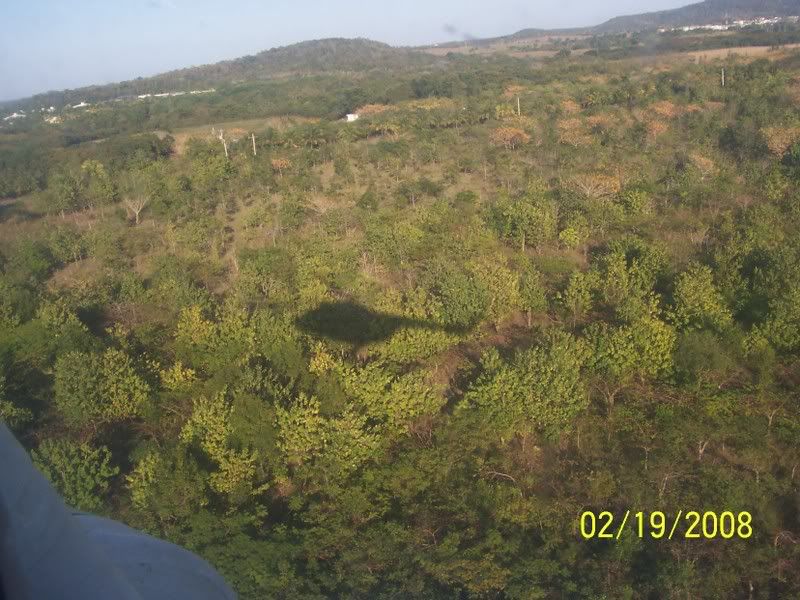 Sad to be saying good-bye, he was so informative!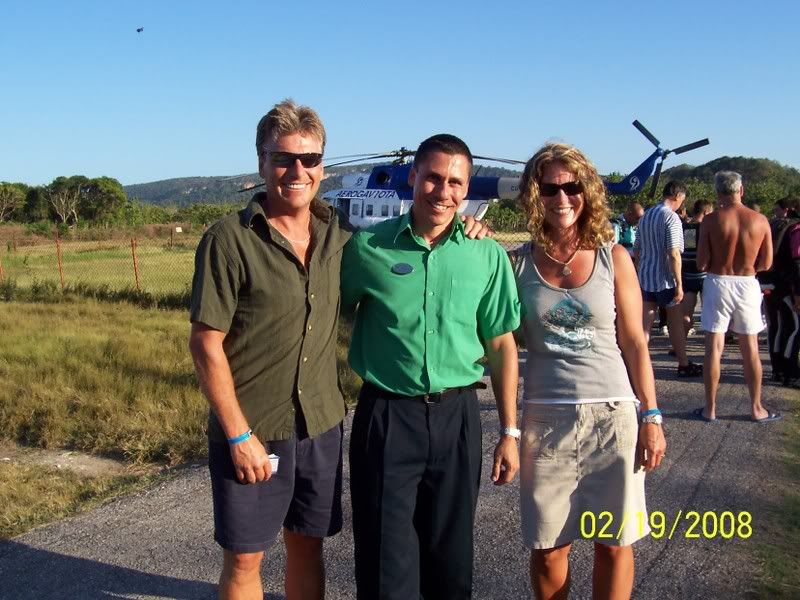 right after we noticed all these people lining up to get on the 'copter...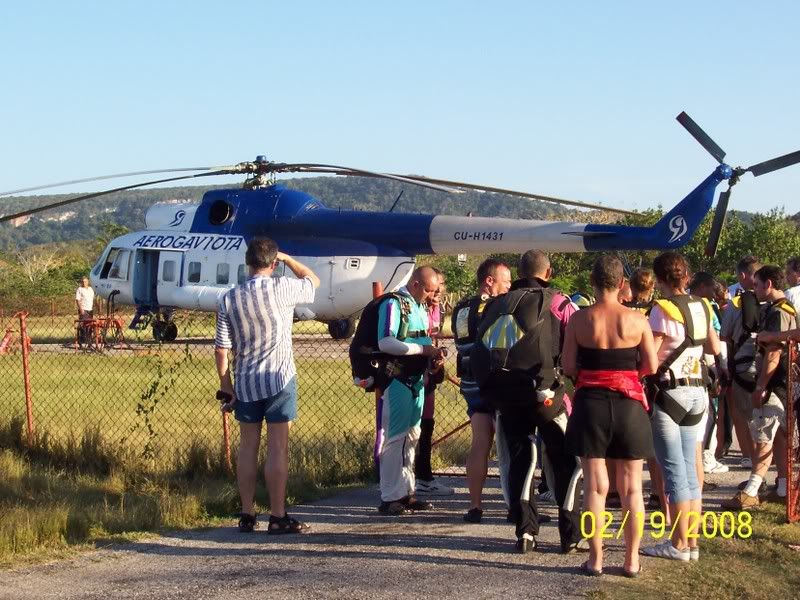 Apparently that is the skydiving 'plane'. Cool.
So that is about it....I have one last story but I am too tired to type it out now. I will do it on Monday.