Day One, April 12th

I wake up at 4:30am, and try to go back to sleep until our 5:30 wake up call. Not going to happen. Watch a few minutes of hotel programming on the wonder and beauty of Oklahoma City. Off to the hotel business center to check email and playa.info. Complimentary coffee in hand, return to room to get ready. Kylee is awake and ready to get going too. Just make it to our shuttle on time. The only other passenger is a grumpy pilot who wanted to leave early.
Flight was good, and we departed and arrived on time (9am - 11:50am.) Through immigration with no lines, and then to baggage claim. Little wait here, as the carts of luggage were being pulled up to carousel by hand. Guess the cart puller thingy broke down? Luggage in hand we approached the infamous button for Green Light/Red Light. After yesterday, Kylee was the appointed one. Green light! As Kylee recited the Lord's Prayer, and I repeatedly said no thank you, we rushed through the Hall of the timeshare. Into the glory of the Mexican sun, and the mob of transportation mess. Where are the red shirted Worry Free reps?
Here we are. As our rep leads us to our transportation, I tell Kylee that I'm going to grab my first beer in Mexico and meet her at our cab. No dice, she doesn't want to be alone and she tells me I can wait 'til Playa. Again she is right, because our contact has led us to a huge charter bus. I pull out paper work showing private transfer, and after only a few minutes confusion we are whisked away to our taxi.
Our driver was great, and not just because he suggested a stop at 711 for cold ones. On our way to Playa he talked about the Mayan history, pointed out hotels going in and places to see and things to do. Wish I had written down his name.
Cold drinks in hand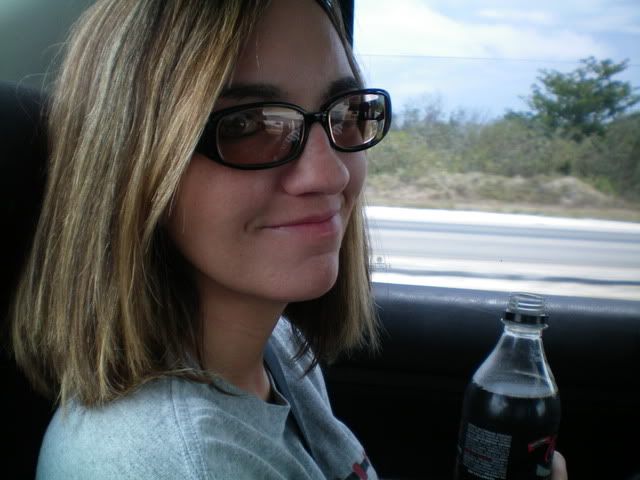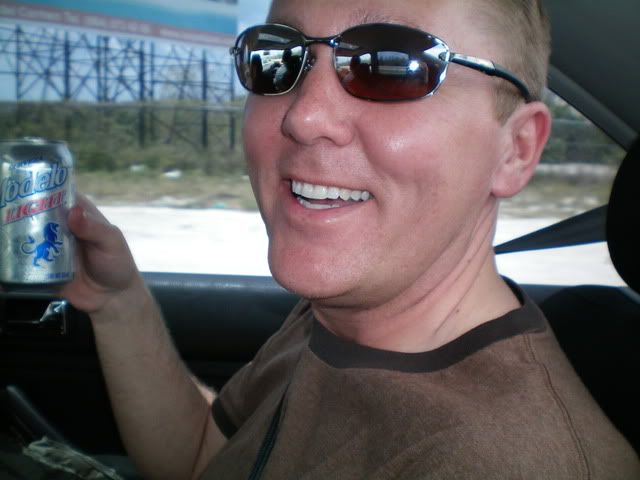 View out front of cab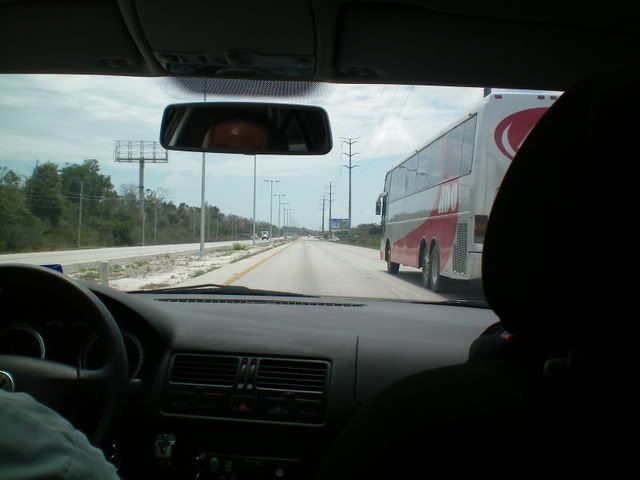 Self portrait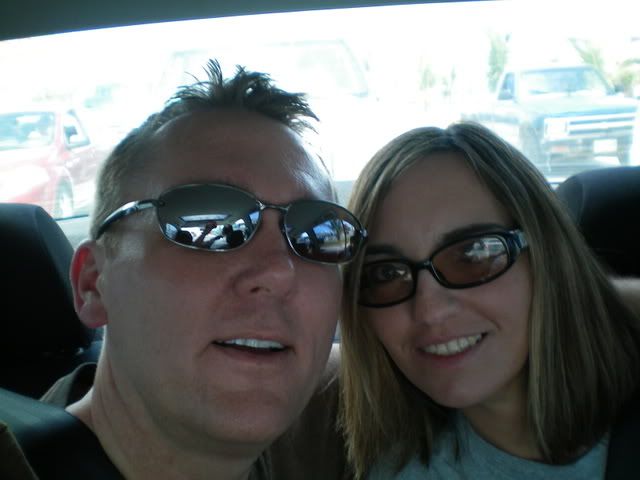 Arrival at the hotel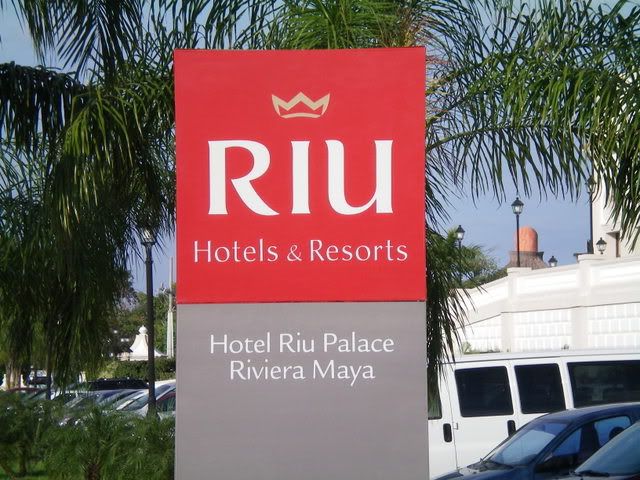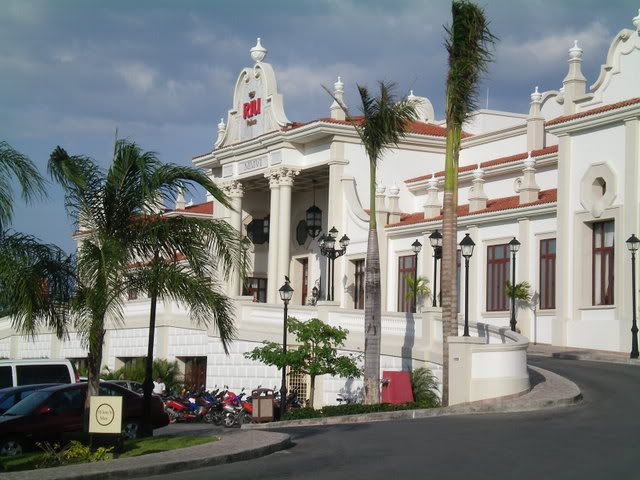 Check in was smooth. The room was ready early, and a bell boy was ready to take our stuff right up.
Our room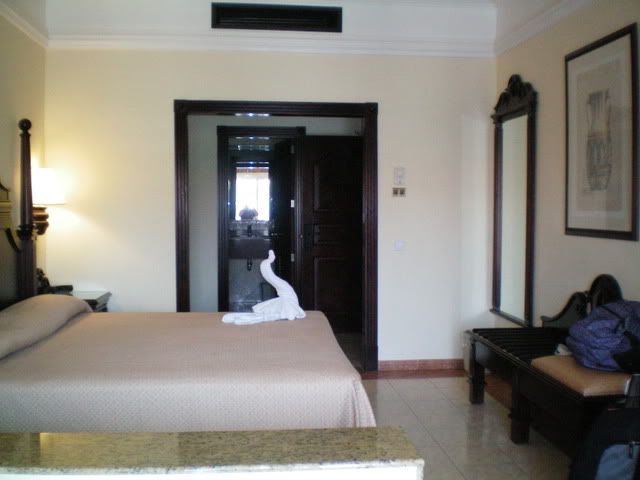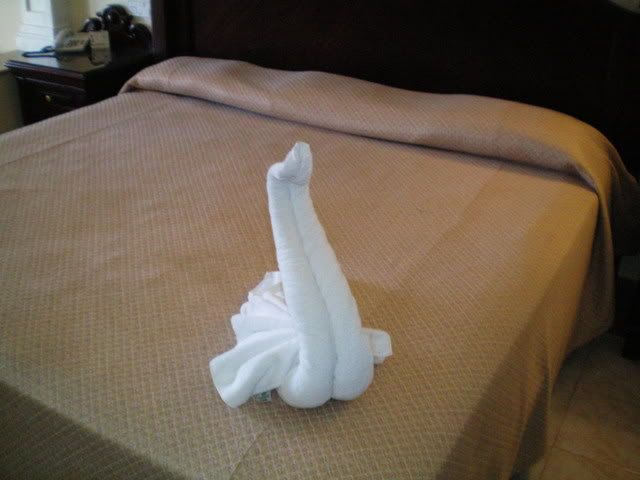 The safe in the closet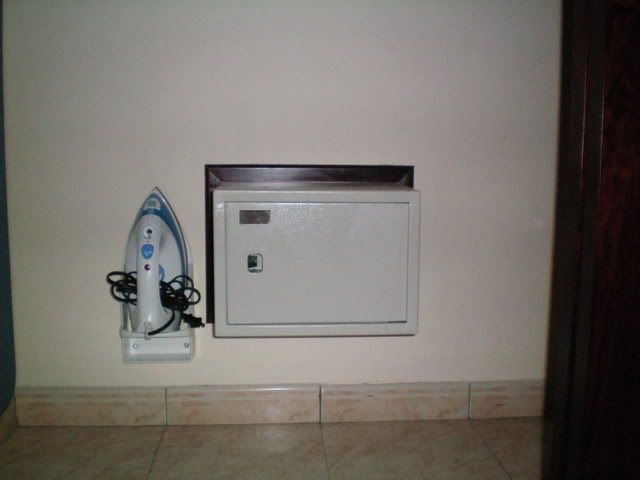 View from our room # 2104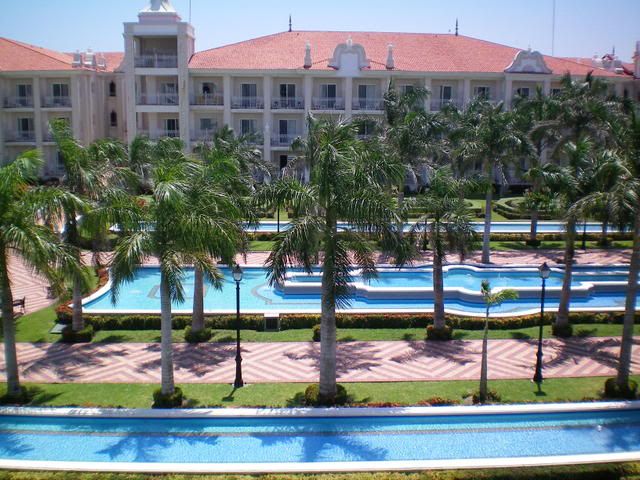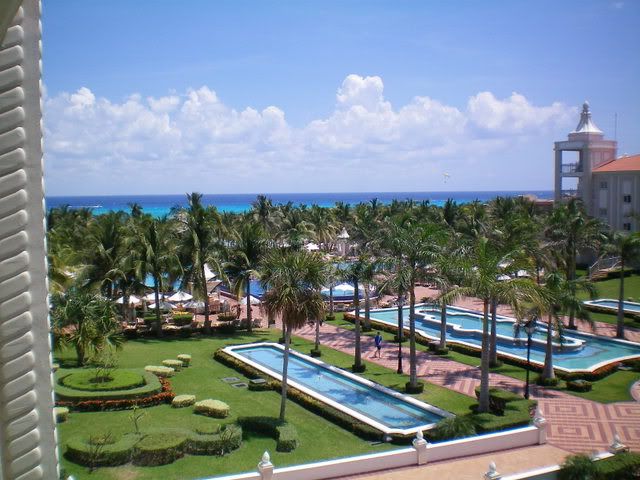 We were completely unpacked, and on the beach by 2:30pm! A few pics the first afternoon: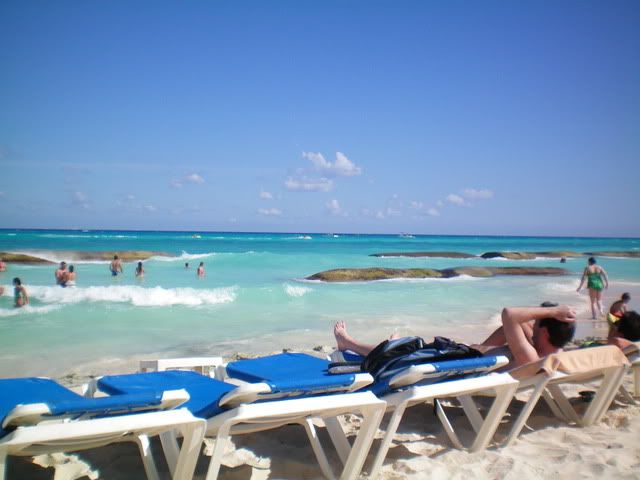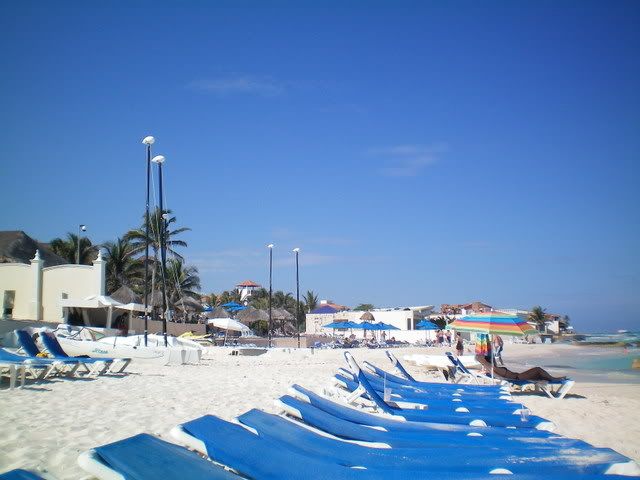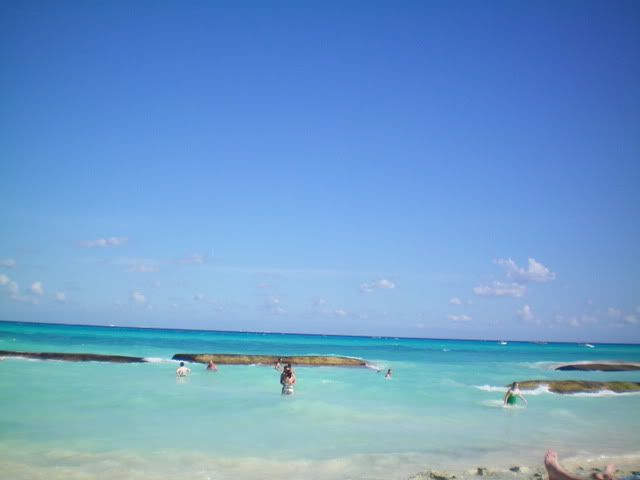 This was a great beach day. Warm sun, great view..of sea, beach and a group of 4 gratuitously topless women. Not just laying out (that would be normal for the area), but getting up, walking around, standing and standing while combing their hair. This is me when Kylee said no pictures of any topless women: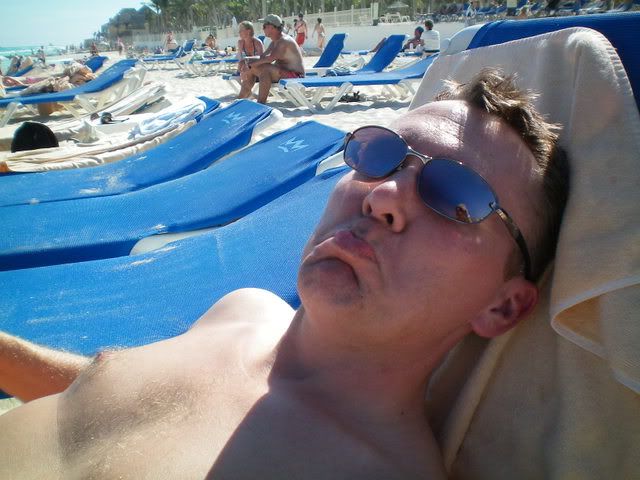 For dinner we grabbed some buffet at the resort. Kylee was ready to get into town. She wanted to scout prices and locations for gifts. She takes shopping seriously.
Some interesting angels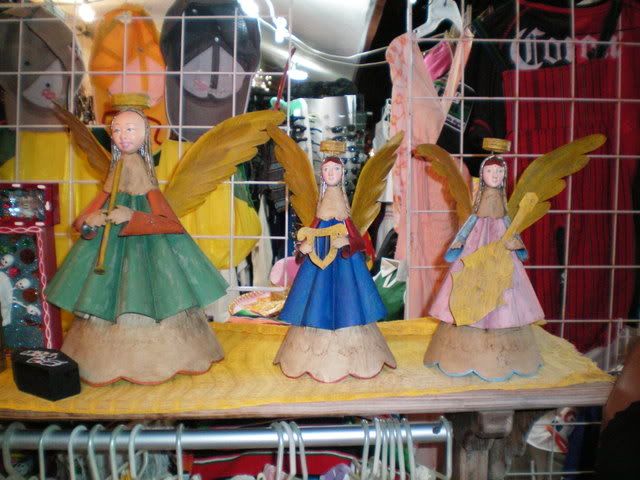 These made me rethink my plan for continous drinking this week. Maybe I should be considering my mortality?