I have a few photos of our first firing at Sacbe I thought I'd post and perhaps I'll post photos of items people have made or later firings. So far it's been mostly Raku firing. First photo is the kiln during reduction firing near the temperature where it is opened in a raku fire.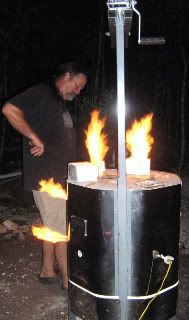 Second is a shot of Pablo and Wootie waiting during the firing. Pablo's uncle lives nearby and he's operating the kiln for folks at Sacbe while I'm gone. His father has a kiln and business at his home in Tonala, so he grew up around this stuff.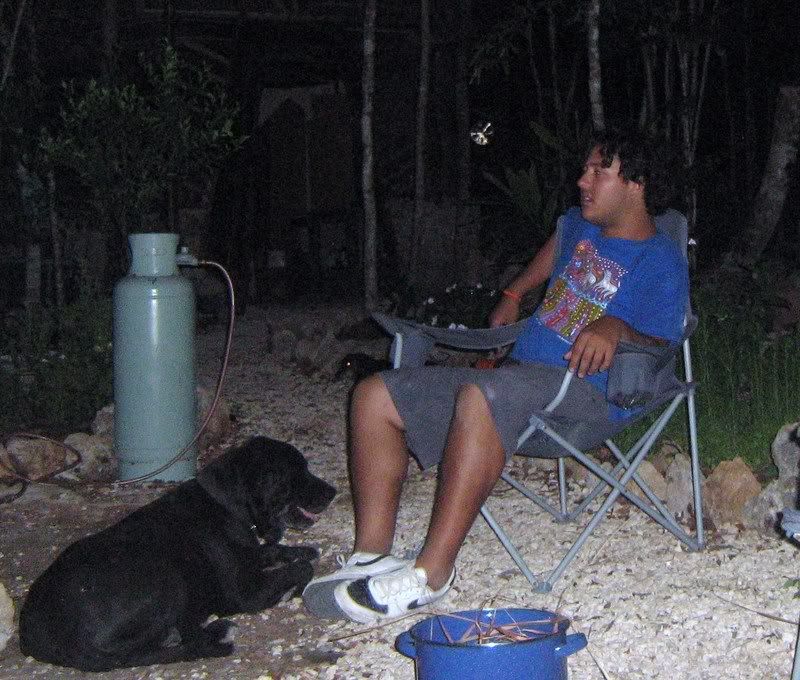 When the temperature is right and glazes are flowing the kiln is opened and items quickly removed.
Here's a shot of some raku beads being removed.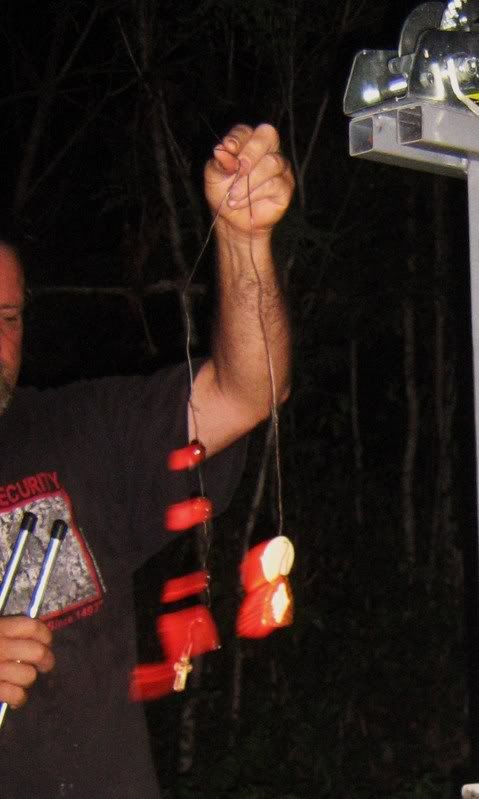 The red hot items quickly go into pots with straw where they burst into flames, then pots are covered and the smoke does it's magic.
Don't have photos of any finished work here but Lynn may and hopefully she'll add photos of the local suspects as they continue to get together on Sundays and develop their skills.