Since Paamul is not one of the mainstream stops for the average Riviera Maya tourist, I thought I'd post a walking photo tour to give you all a little better idea about a place that's home (full or part-time) to many of the area's expats.
In the simplest terms, Paamul is an RV park, but it's so much more than that, and not like anything most people have ever seen before. And it's certainly changed since it started out 25 or so years ago. The basic concept is a large palapa that covers a "trailer" of some sort and an outdoor living space as well. However, in recent years, it's expanded far beyond the requirements that all building material must be made of wood or stone. The rules have expanded (read: ignored, stretched, what-have-you) to the point that, beneath that ubiquitous palapa, you may now find a completely enclosed and quite comfortable home with stucco walls, inlaid tile, and luxurious appointments. However the average home still includes a trailer, with an outdoor kitchen, bathroom, sitting area, and storage space. The current sale prices reflect the differences. The sale price will also reflect the palapa's location with beachfront homes selling for twice as much, or more, than other palapas.
Speaking of sale prices…
There are a LOT of palapas currently for sale in Paamul. One of the biggest reasons for that is that the prices have tripled, if not quadrupled, in the past 5 years or so. People saw their neighbors getting what seemed to be astronomical gains for their sales and decided to jump on the bandwagon. Another reason is that some long-term owners are frustrated by the changes. They'd like Paamul to stay the way they first saw it years ago and that's just not going to happen. So, they're selling. Or trying to.
Let's just start with the pictures and go from there:
My neighbors are a young couple from Michigan with two little girls. The come down during school holidays and their place is empty the rest of the year. Perhaps their inability to use it more often is the reason for their sale sign. They're asking $65,000 US. (I've tried to take pictures of all For Sale signs that include prices.)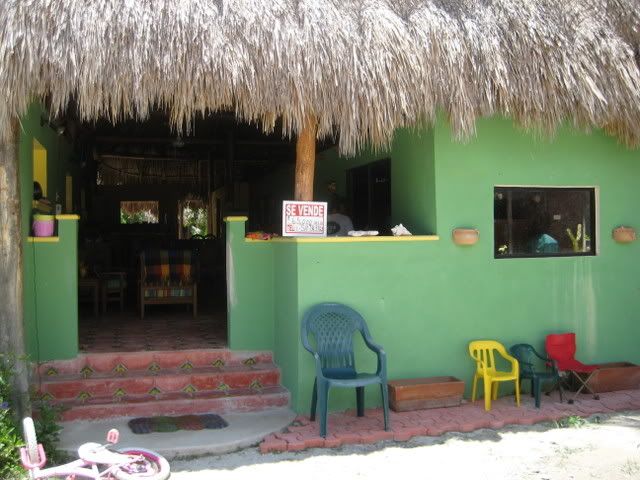 These next two are beachfront: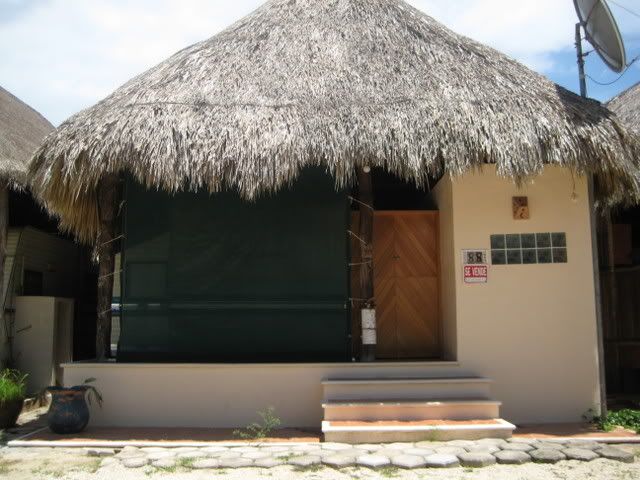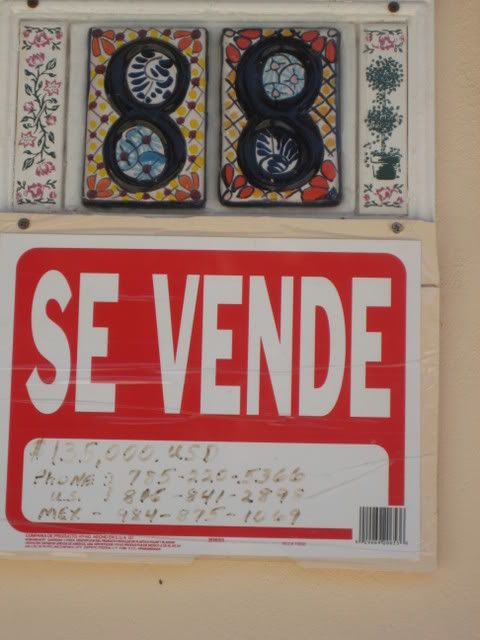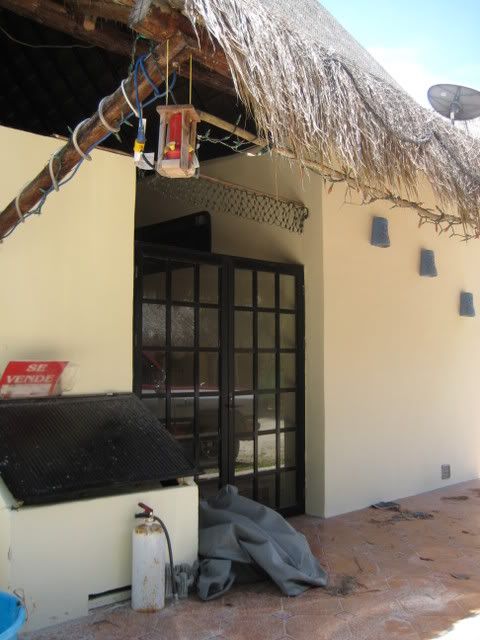 One of the things that makes Paamul so desirable is all the pretty plants and trees.
These folks have SUCH a green thumb! They have their own little jungle oasis here.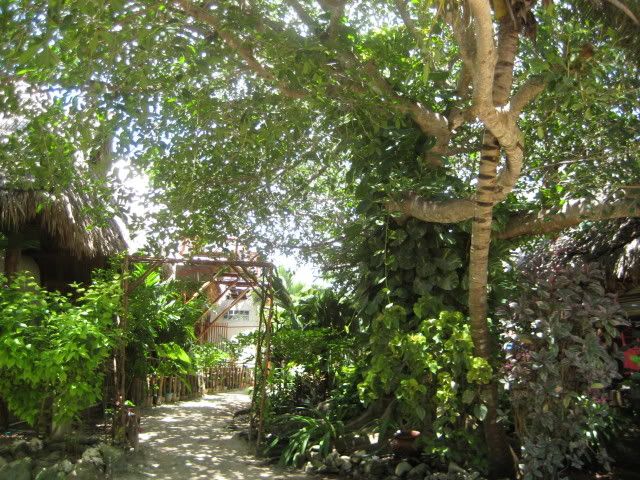 They're also the ones who keep up the info board, though not much goes on in the summertime.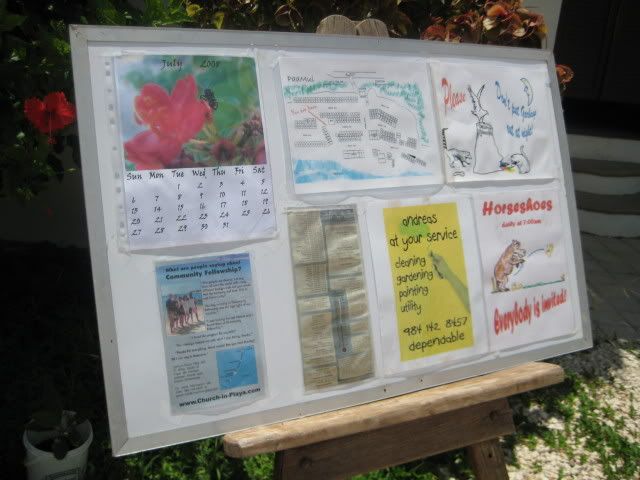 Here's a place that's recently been updated.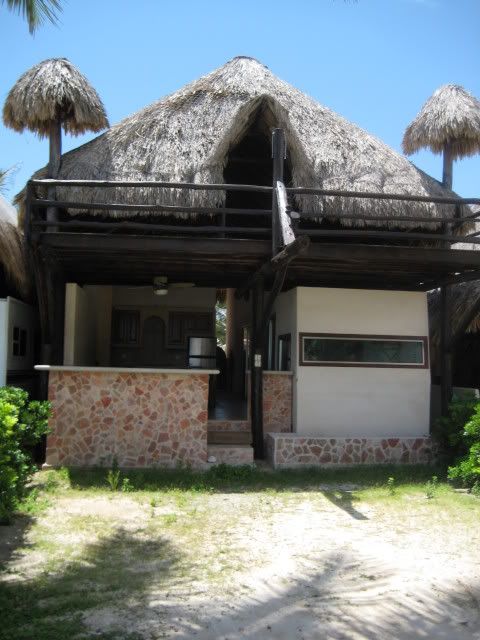 And another that's being rebuilt, it includes at least *part* of a trailer and has a beautiful ocean view. I think it'll be for sale soon.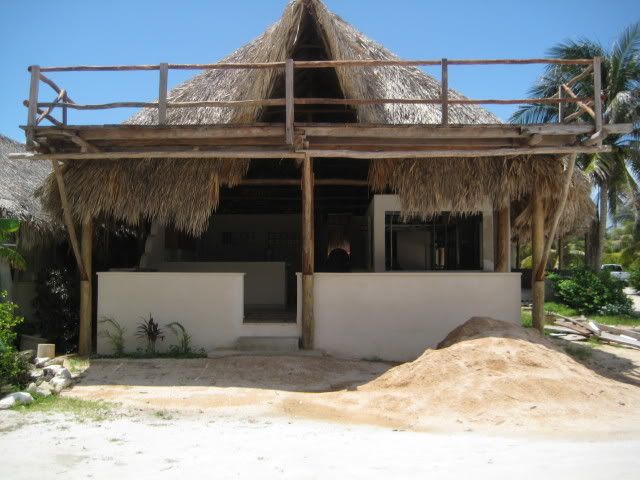 To be continued…