I was THIS close to buying one of the more expensive area rugs (8x10) that Lowe's carries ($379 on sale), but then I fell in love with another one: this one was $54.50 on clearance!! I bought it and put it down last night. My right shoulder is killing me a bit today from hefting the damn sleep sofa up and down by myself, but I didn't want to wait til Sunday when David's here.
Here's the den with my old stained UGH carpet I brought from the apartment in 2007 when I moved in. I also hadn't painted the walls yet or replaced the coffee table/end tables. (I put the final/3rd coat of Ladybug Red on the walls last Sunday).
With the old crappy blue rug: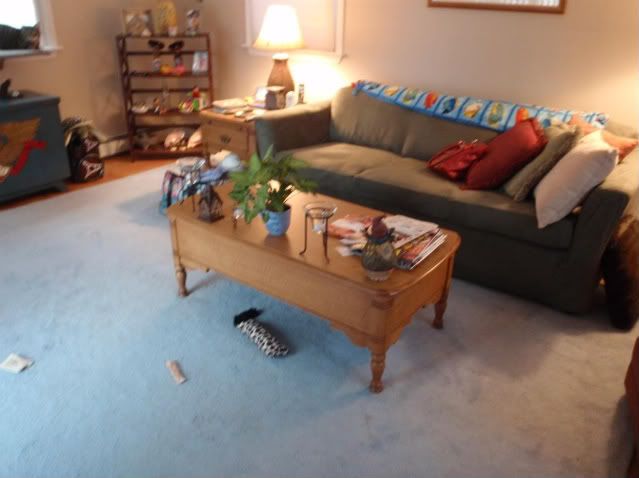 The beautiful hardwood floors in that room (that's Eli on the coffee table washing his face and Sophie headed toward the window perch):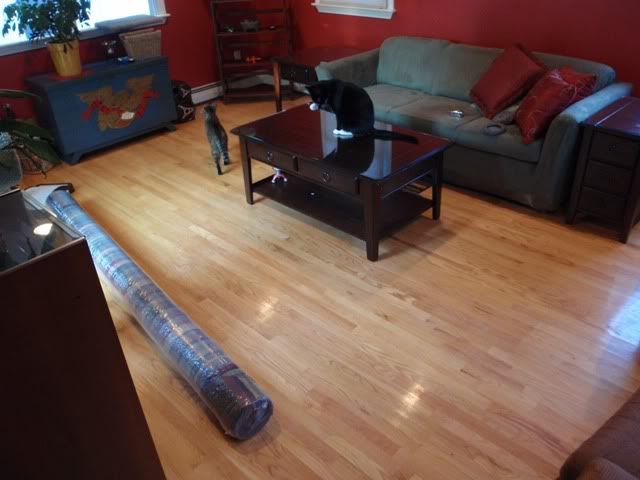 After with the new rug! I love how the color complements the hardwood floor.
Looking in from the kitchen...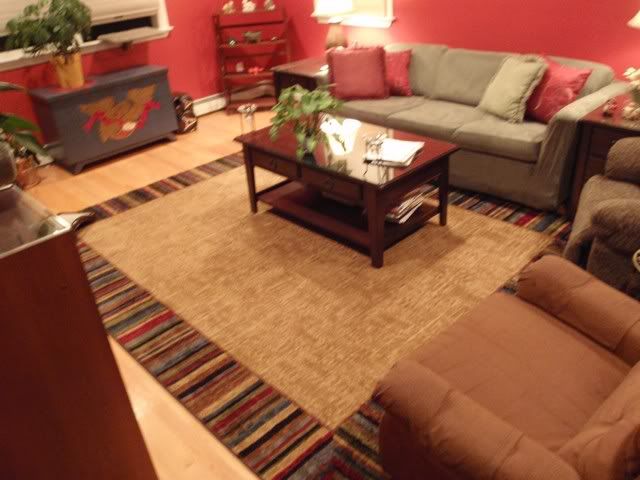 And looking back toward the kitchen...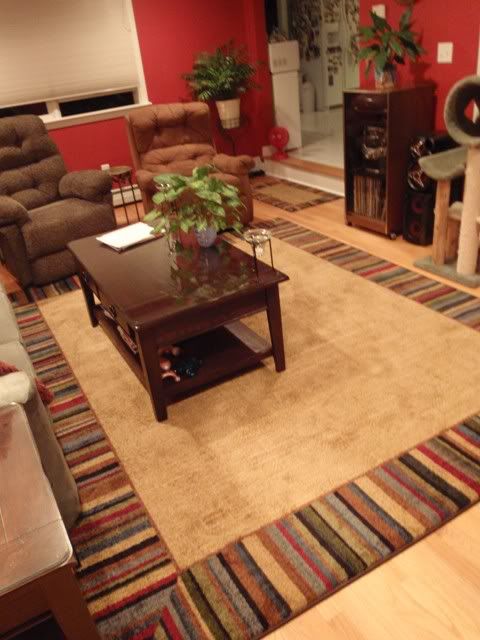 David and I are gonna work on getting my Barry paintings and other Mexico-related items back up on the walls this weekend. The final step will be to installed curtain hardware and buy valances. I'm thinking a gold-tone valance might be nice. I've really worked hard on this room (it's where we spend most of our hanging out time), and I'm becoming more and more happy with the way it's turning out.