Don does too....not when he knows I am listening though. Then naturally I make fun of him if I catch him.
Even though I do it all the time too.
Your lines reminded me of that Seinfeld episide where Jerry was dating the woman and they were always talking baby talk to each other....at Monks one day he asked if she wanted a sandwich -"Some tuna fishie? You want a little tuna fishie?" ugh!
(PG will remember that bit even if no one else does!
)
Here are the wild/feral cats I helped my stepfather feed yesterday...there were about 12 of them, at his buddy's farm. I could not get anywhere close to them!
Sorry about pic quality, it's my phone.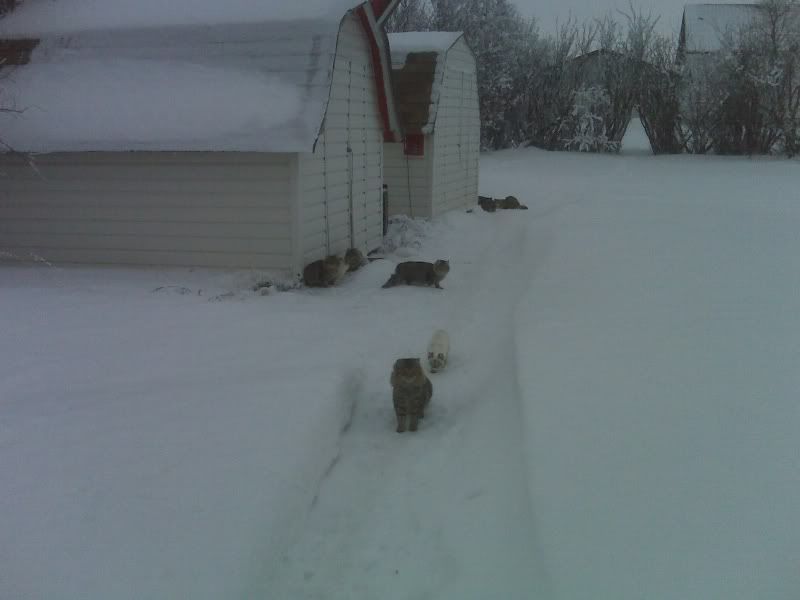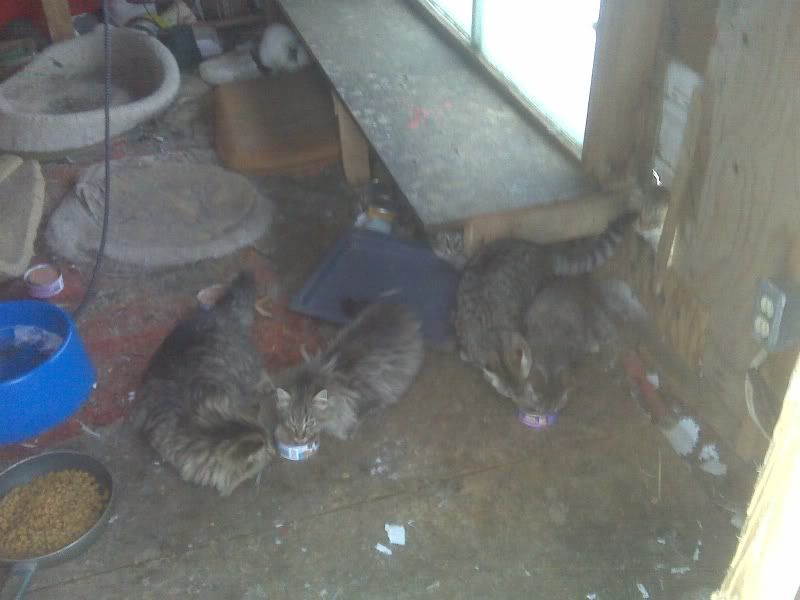 if you look closely you will see some stockpiled dead frozen mice.
and this sign was at a local store going out of business...not sure why but it struck me funny?