Quote:
Originally Posted by
melliedee
Central Command? Randomonia has been breached. Suit up and await instructions from Supreme Leader Monkey. Repeat: all are in danger of contamination.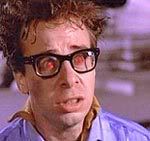 QUICK!!!
Everyone listen to this and...........well.....touch yourself!!!
If you need to drink a lot first, well thats OK, just start NOW!!!
..........oh, and report back
If this fails, we may need Kat to go out and something and like it!!