Got motivated tonight with the pics so will post the Coba part of the trip. This is the 3rd trip I've taken with Mitch and he never disappoints. I've gone to Chichen Itza and Ek Balam so wanted to see Coba this time around. As always, Mitch had a good driver, nice van, pleasant travel companions and tons of info....I always love to hear his stories.
The pics of Coba: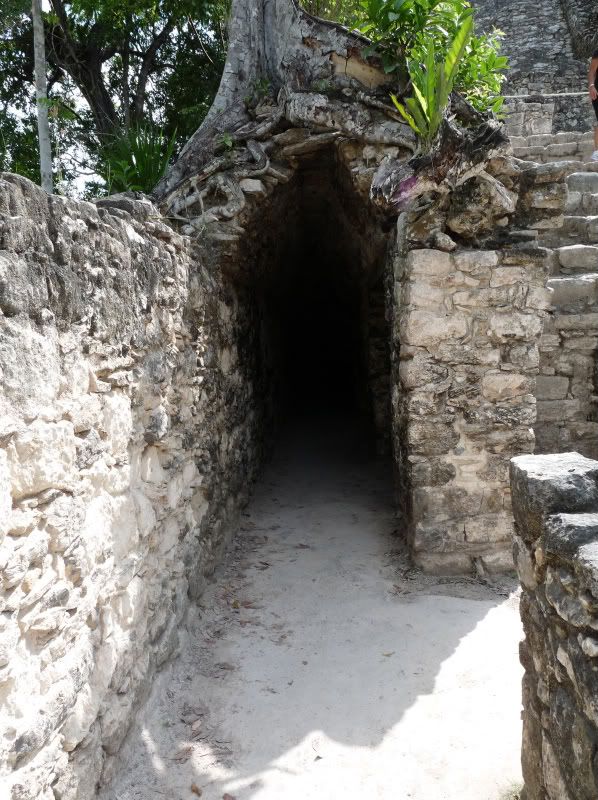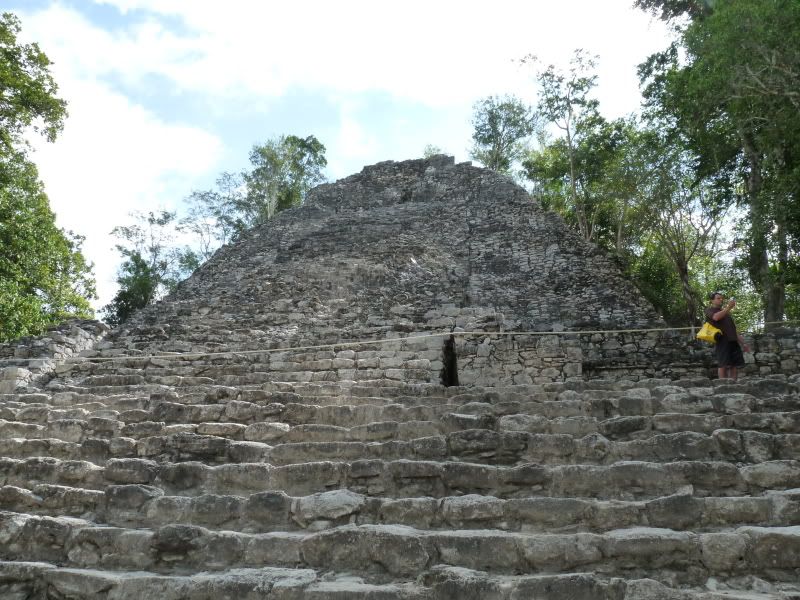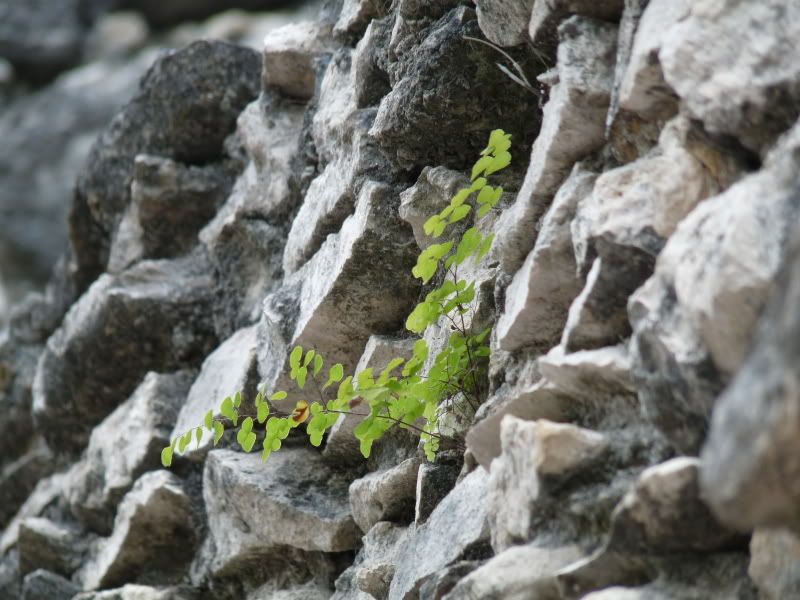 The ball court: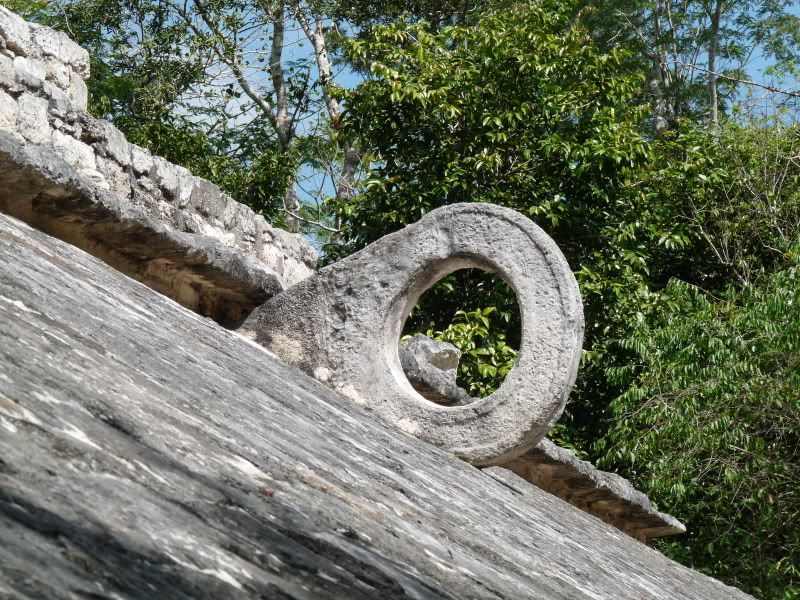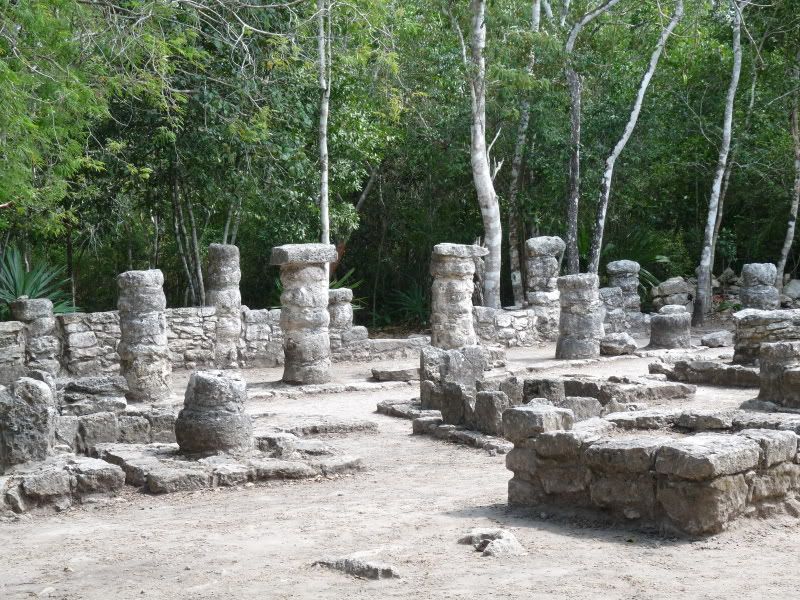 Kim hiding behind really strange palms. They grow straight up.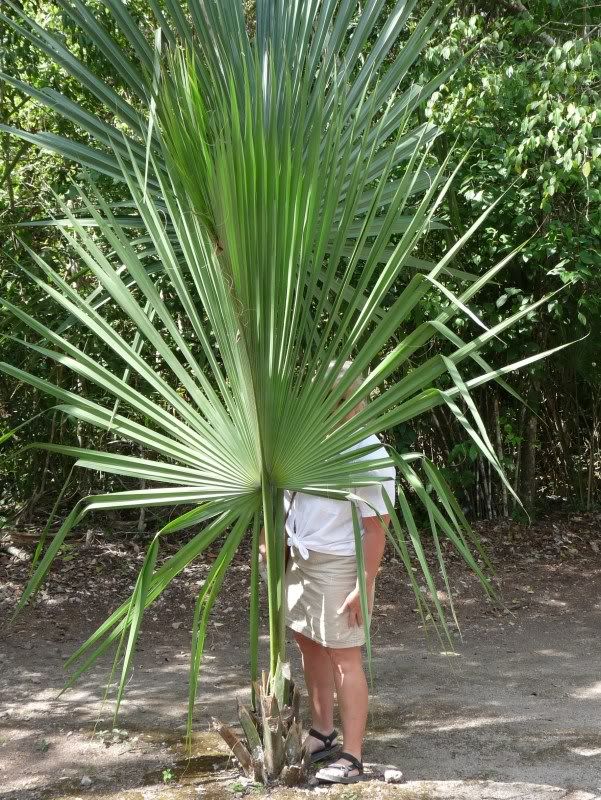 Nope, I didn't climb to the top. Watched others though....seemed the butt method was used a lot to come back down.
And my favorite was the guys that pedal the bicycle carts around. There is quite a bit of walking to do at this site and these guys offer their services.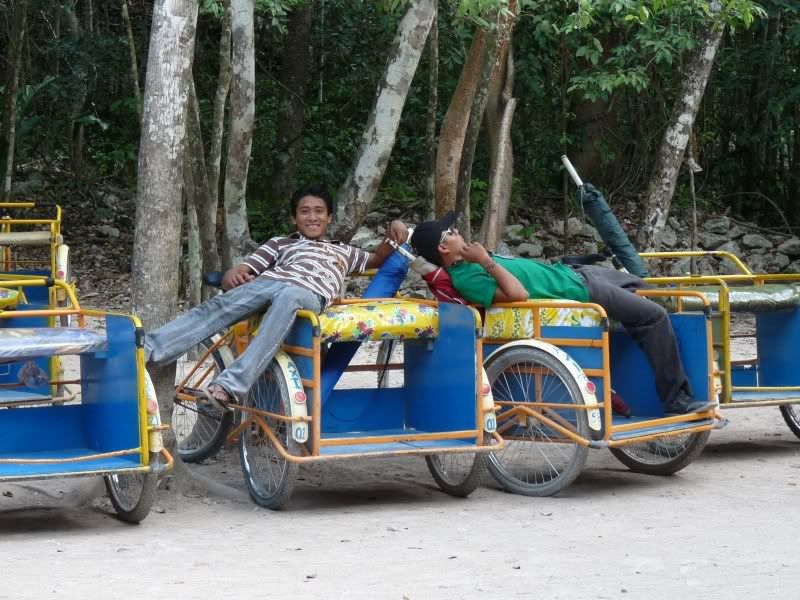 We had ample time to explore and take pics and Mitch still got us out of there by the time the massive tour buses were coming in....another reason I like going with Mitch, he gets you there before the huge crowds.
The next stop is to cool off in a beautiful cenote, Cho-Ha. I've seen others on my trips with Mitch but this one was spectacular. Very clear water, sandy bottom, refreshingly cool, with quite a few little cat fish. Seems some people on the tours don't enjoy these as much as I do. Most don't seem to get in the water and quickly scurry back outside. I suppose these underground caverns might creep some people out, but I'm amazed by them.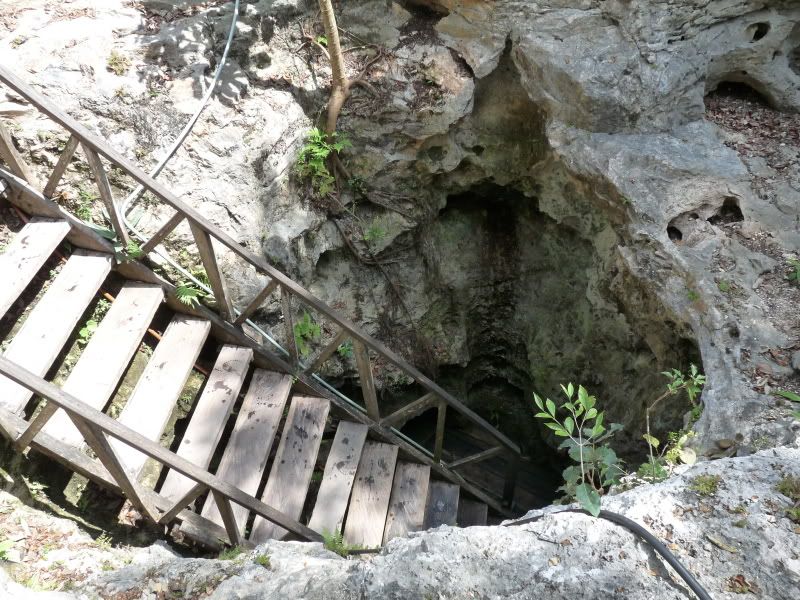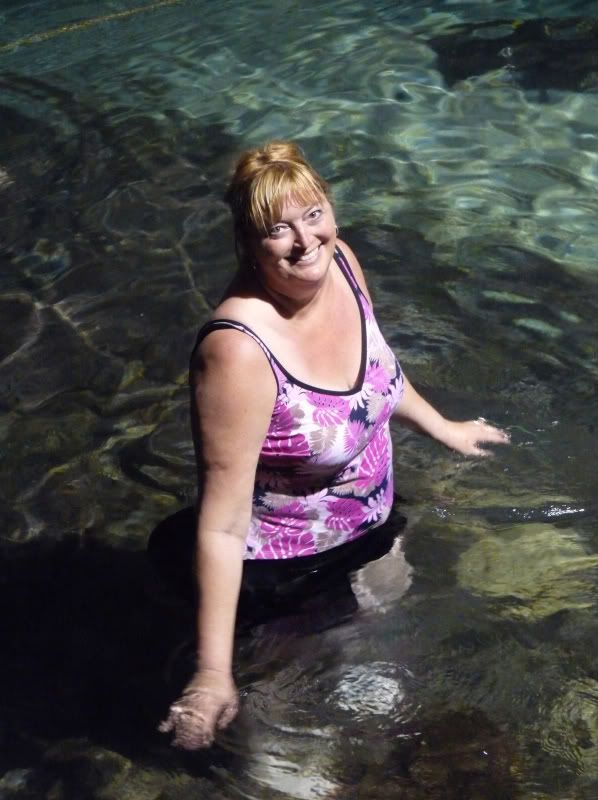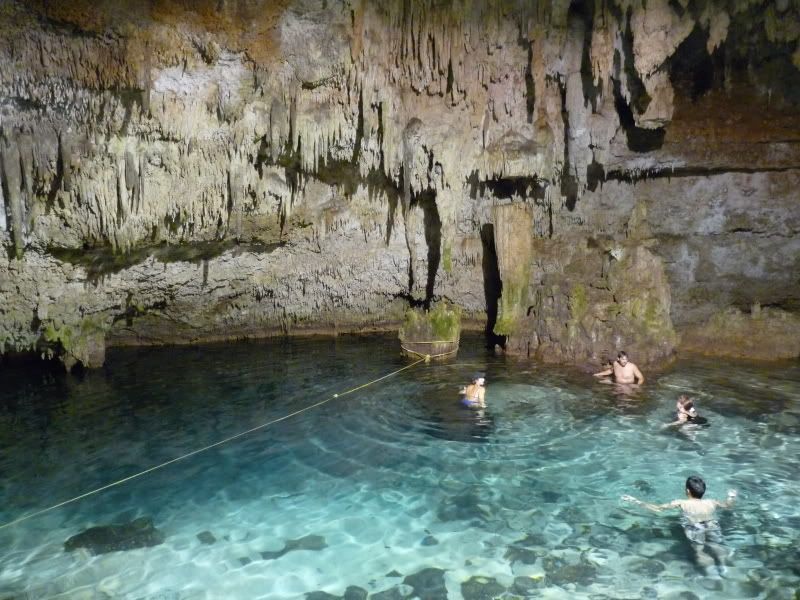 On to lunch at a wonderful family restaurant at Lake Coba. The authentic food was VERY tasty so I took no pics....just ate.
The last stop on the trip is at a local honey store. Got some nice samples of honey candy and some of the people on the trip stocked up. Mitch took us next door to a family that has a very small gift shop. Nothing out of the ordinary about their gift shop but what was amazing was the garden in the back. The man had transplanted all sorts of plants from the jungle and maybe people gave him starts of plants. He didn't speak a lot of English but he had a great sense of humor and loved showing us his garden. He was so proud of what he's done and rightfully so. He had two interesting pets, pancho, the spider monkey and a Habalina (I think it's some kind of pig). Mitch brings apples, oranges or bananas for these two pets every week and when they saw him, they were all kinds of excited!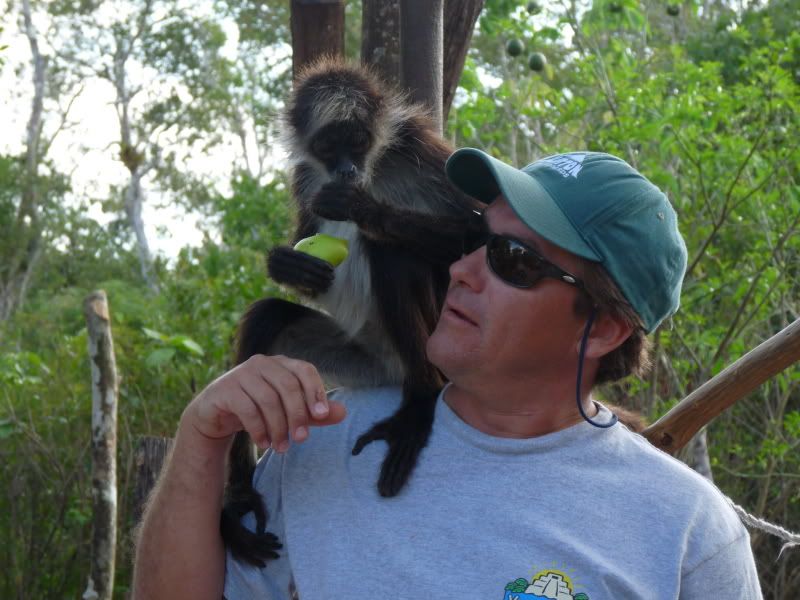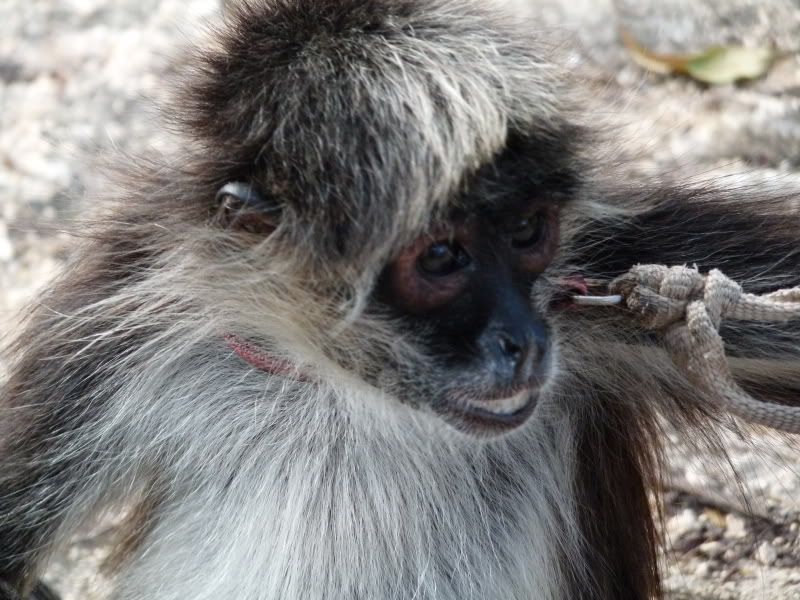 And this beautiful woman was his mother-in-law. One of life's mysteries in Mexico is how someone can live in a dirt floor small house, work hard all their life, and dress so immaculately clean in white. I wear something white and I IMMEDIATELY spill stuff on it. How DO they do this????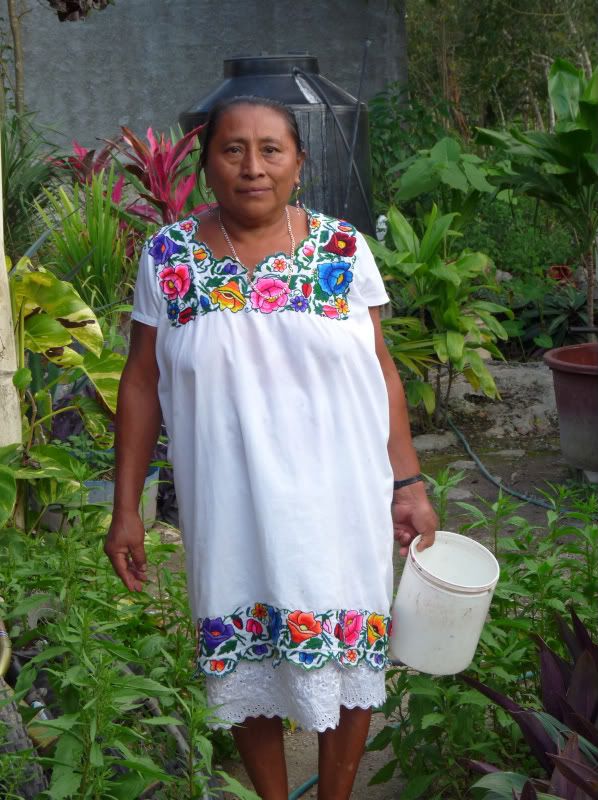 Mitch got us back to Playa about 5 PM. Another great day and another opportunity to see a new part of Q Roo.