Like everybody else that seems to leave for Playa, our flight was the crack of dawn from Vegas. Got there on time, caught our US Air flight with few problems (they now charge $25 per checked bag and hit you up for $2 for a soda or water on the plane). Of course the Vegas airport has to try to get any last minute money you might be planning on leaving Vegas with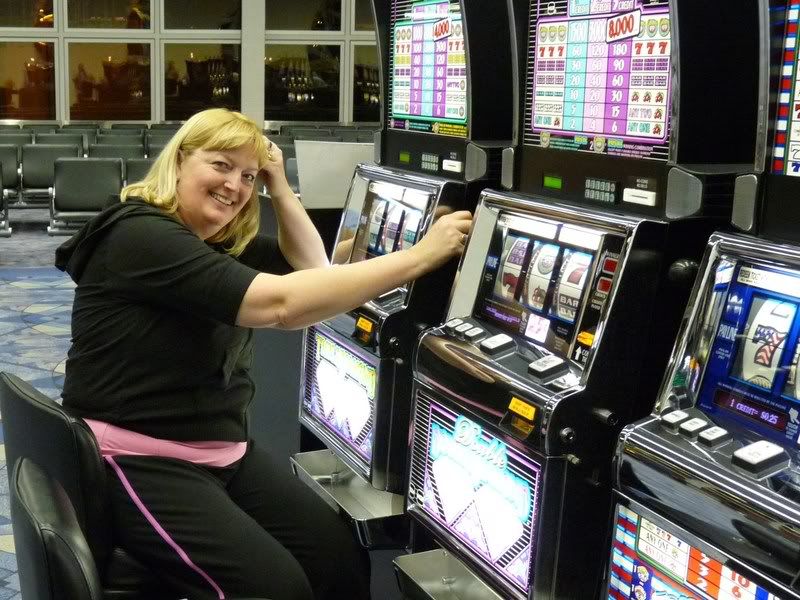 Changed planes in Phoenix where my best friend, Kim, met up with us from WA State.
On to Playa with no problems. Caught an ADO bus in Cancun and were off to Playa. Cab driver had issues finding Natz Ti Ha Condos. They are at 40th & Flamingo. Apparently he thought the world ended at about 30th cause he was all screwed up.
Finally got to the corner of 40th & Flamingo and Miguel was there to meet us out front of Natz Ti Ha. I had booked through Playa Rental Properties and my confirmation said there was a key box outside the door for us to get in. I still felt better having a real person to meet us. Migueal helped us schlep our bags upstairs. Yup, I picked Penthouse Katalina B301....three flights of stairs!!!
Our view when we arrived - - -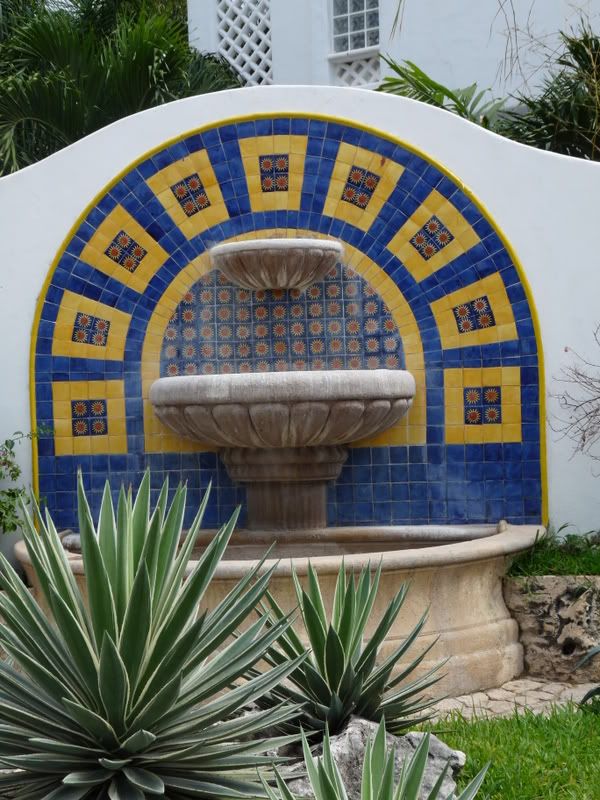 B301 is a 2 bedroom/2 bath unit and was much roomier than I expected. The master bedroom has a king size bed and turned out to have the most comfortable matress I've ever slept on in Mexico. I expected the typical rock hard Mexican Matress but the owners had discovered the bliss of a thick memory foam matress topper and this bed was COMFY!!!!! The master bedroom faces the courtyard and has a sliding door that opens up onto the huge balcony shared with the slider from the living room. The other bedroom has two single beds and Sandi and Kim said these beds were also very comfy. We oohed and ahhed over our new home for the next 8 nights!!
Sorry didn't take a lot of pics inside....except this one of the great face above our bed. I looked all over Playa to find one of these and never found one.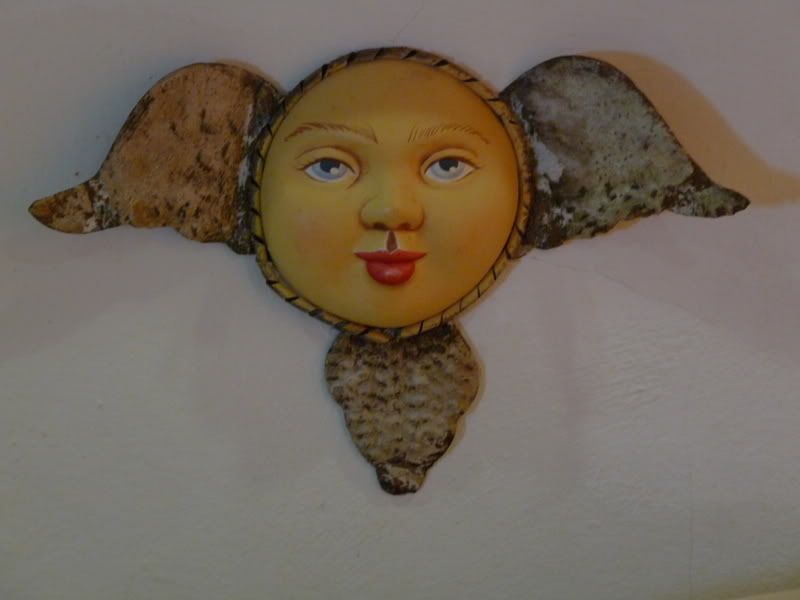 But the absolute BEST part of the condo was the balcony....holy CRAP!!! I could have lived on the balcony!!!!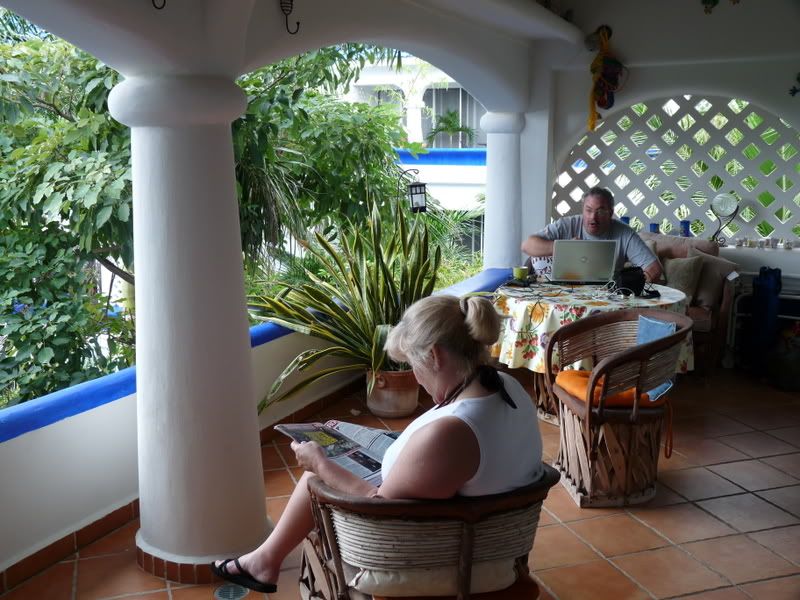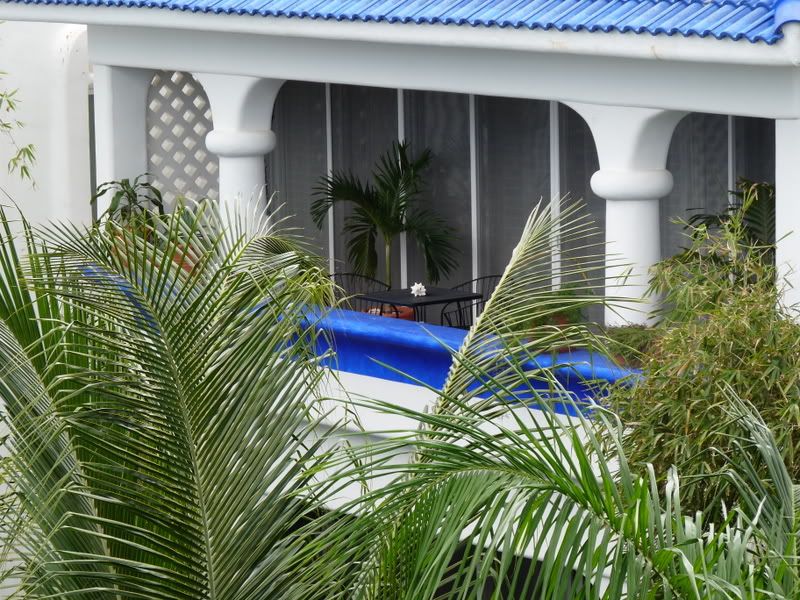 The climb of 3 stories was worth it. We were in amongst the tree tops of the very lush courtyard. The pool was below us but hidden enough to stay private. The breeze would usually reach the balcony and the units are all isolated enough with trees and design that you really don't see into your neighbors balconies or windows. The design is great.....you think you are on your own little isolated bit of paradise. So I now knew where my morning coffee and afternoon/evening drinking would take place!!!!
But wait - - -I knew there was supposed to be a great view from the roofs of these units. Up ANOTHER flight of stairs but the view was worth it.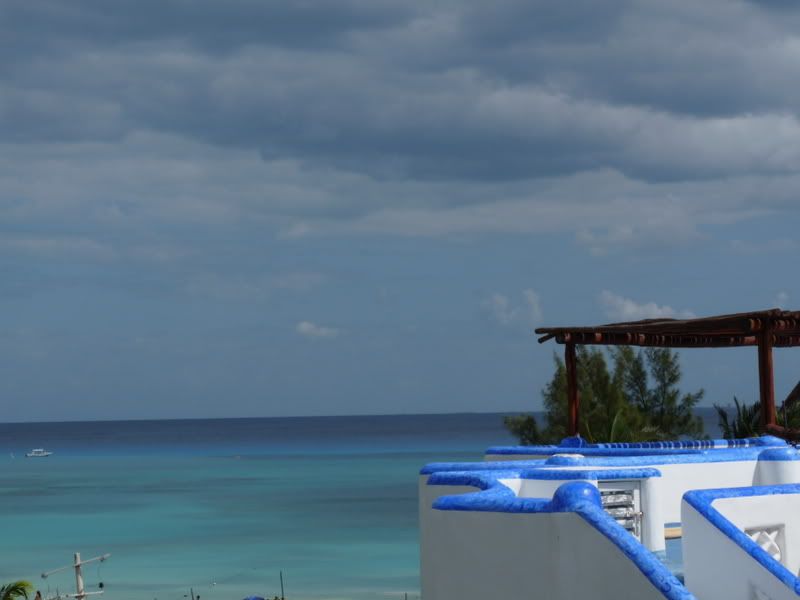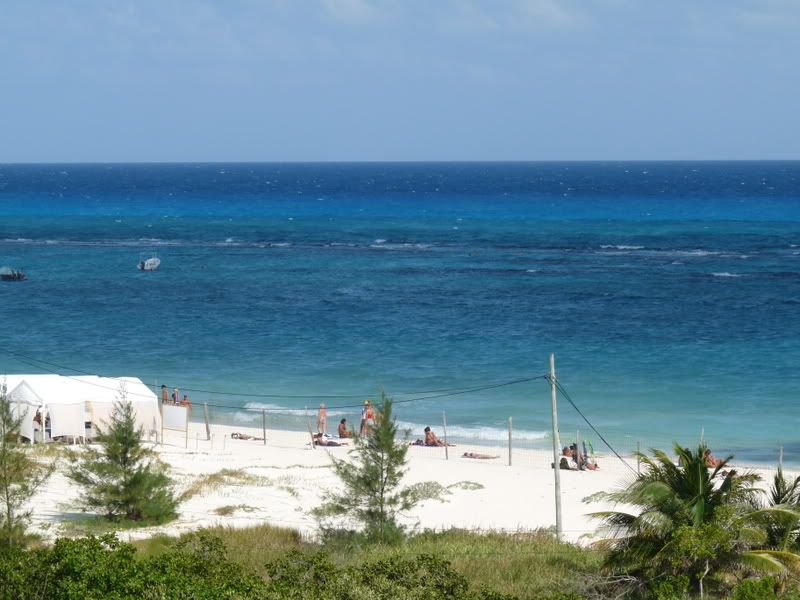 Next stop was to check out the pool. The pool catches some daytime sun and shade. You can move around the pool to fit your needs. The loungers are comfy and I didn't see that people had to "stake claim"; there were always chairs available. Jeff and I tried to stay out of the sun and the palapa cover at the end of the pool was perfect for us. The pool is very clean and a great temp.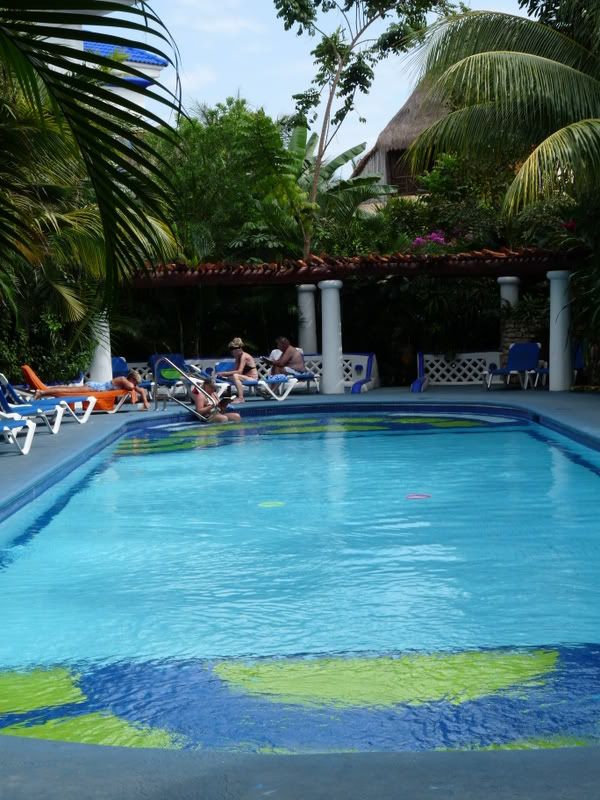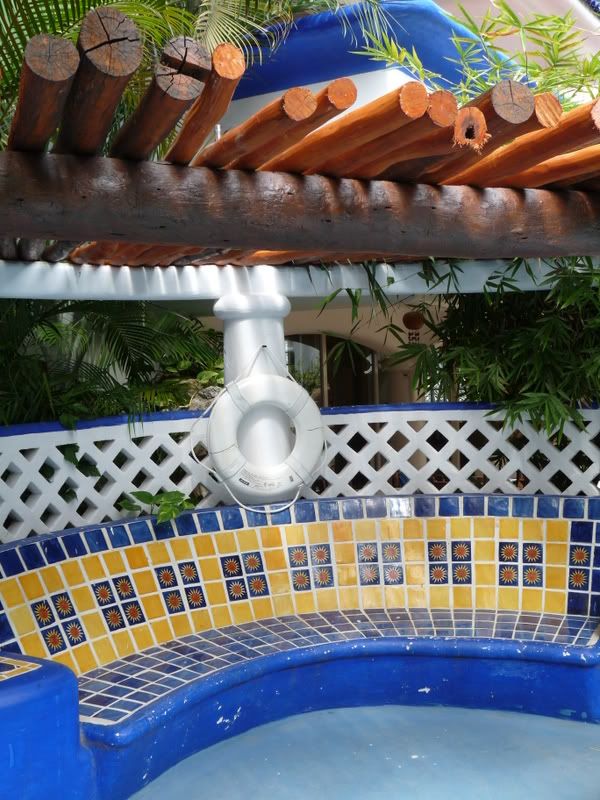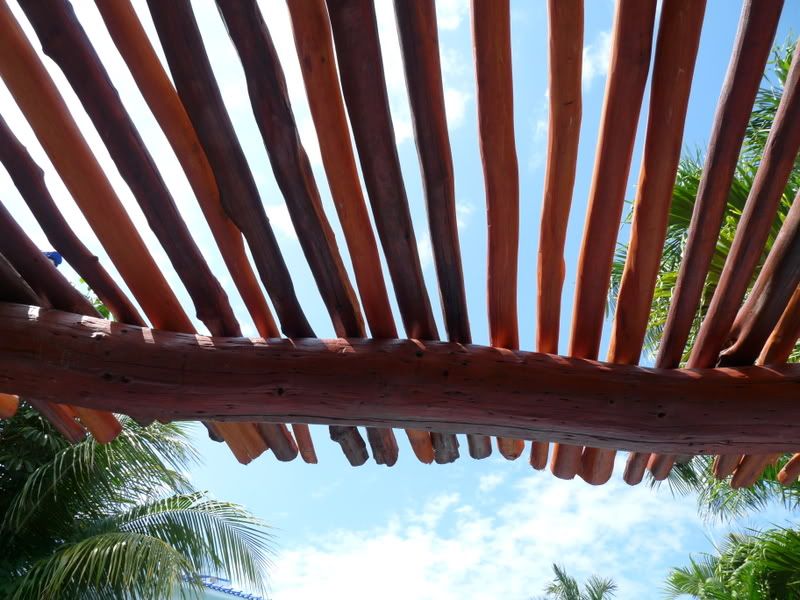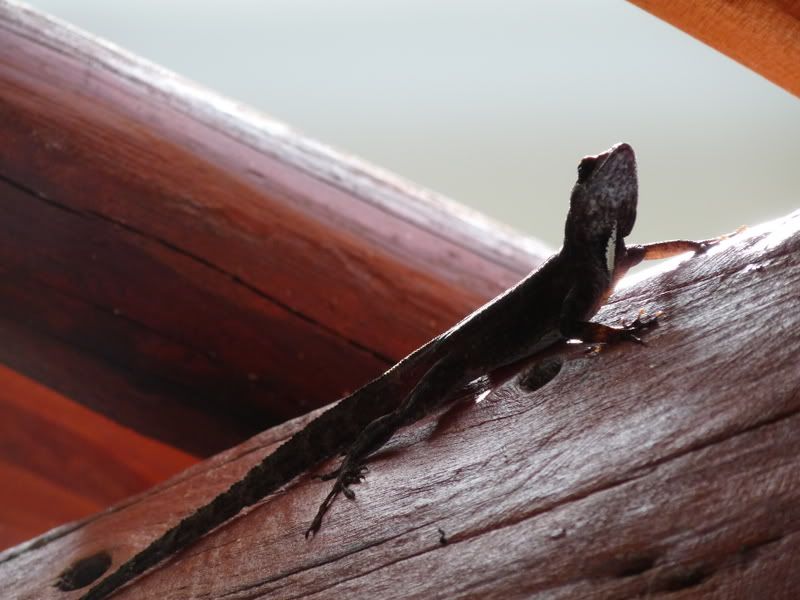 Coco Beach is literally just a few steps away and the closest route was from this gate by the pool, complete with two showers to rinse off the sand when you came back.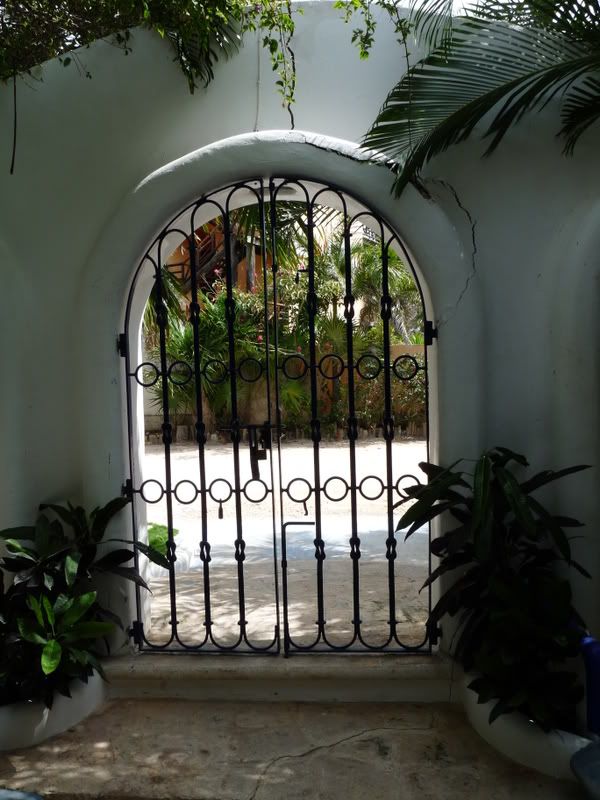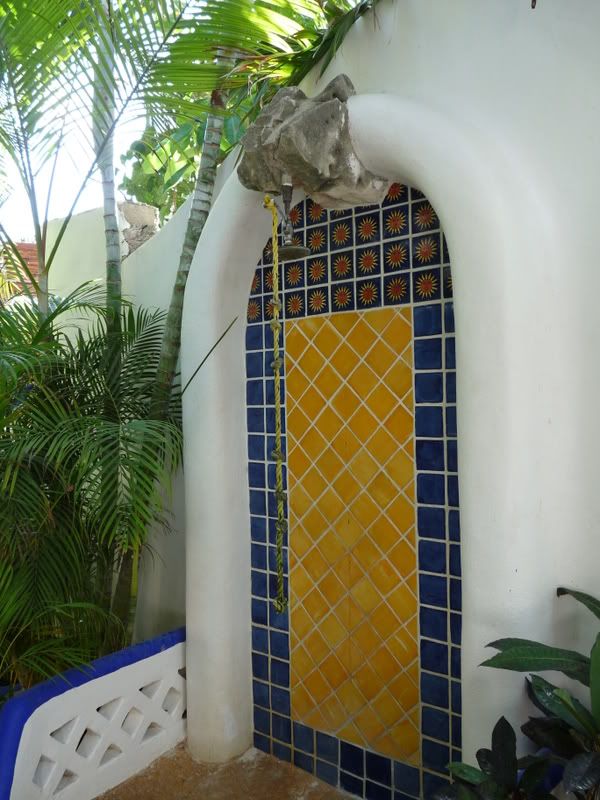 The inner couryard gardens are lush and green. There are hidden little waterfalls and ponds. The entire area is terraced with several levels. Paths divert off to the ground floor units...some of which are very secluded. Hint: Some of them actually appeared to not get much sun so if you are a sun lover, you might want to do a little research on some of the ground floor units before renting them.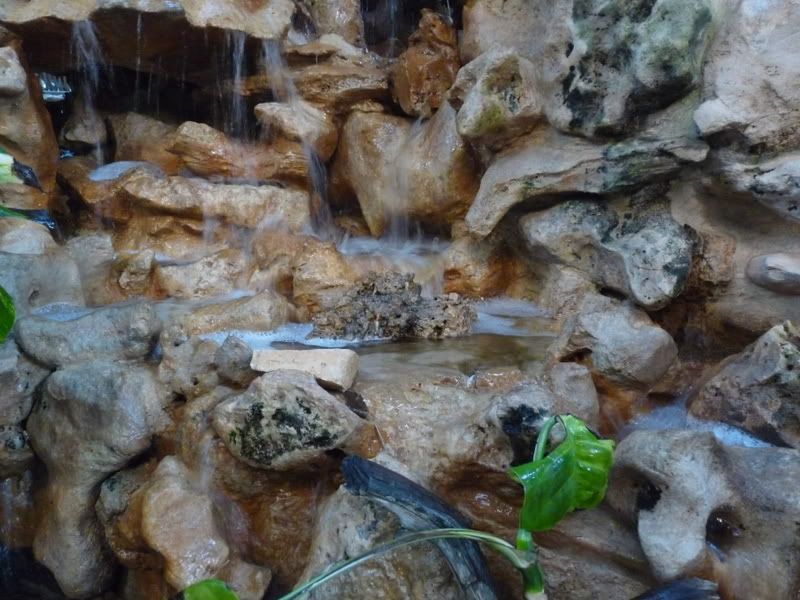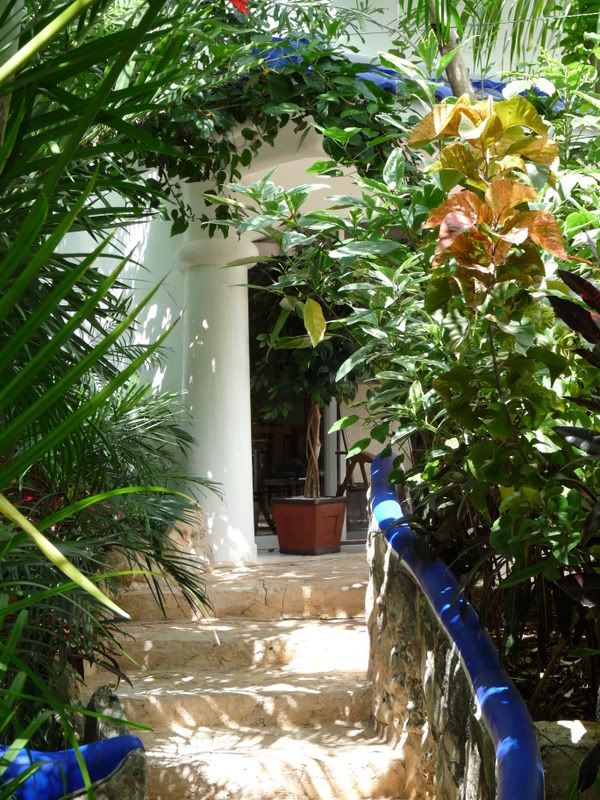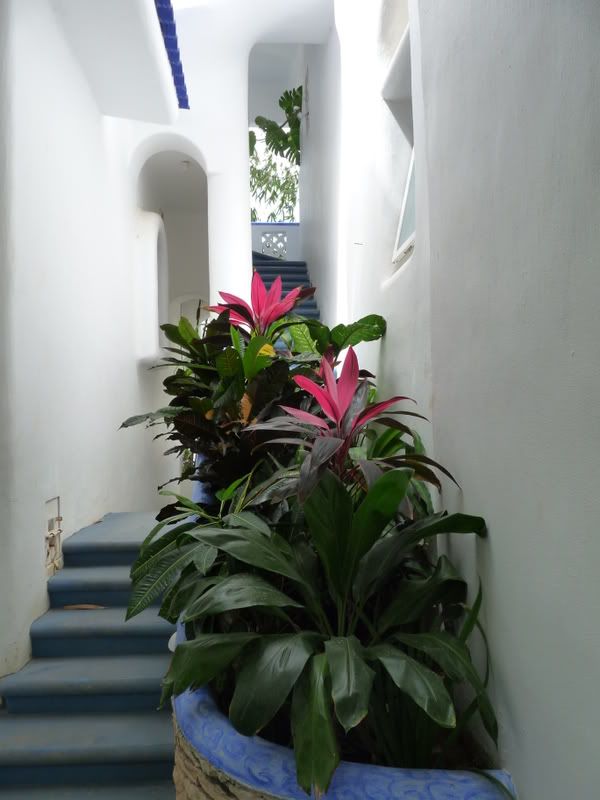 Next up will be pics of the neighborhood, a trip to Coz, a trip to Coba, and pics from my Dora the Explorer days.
We were settled in for a relaxing 8 days and HAPPY HAPPY HAPPY.