These guys were dropping off some fresh shrimp at Dickie Brennans --
You'll find a jazz band playing on nearly every block ---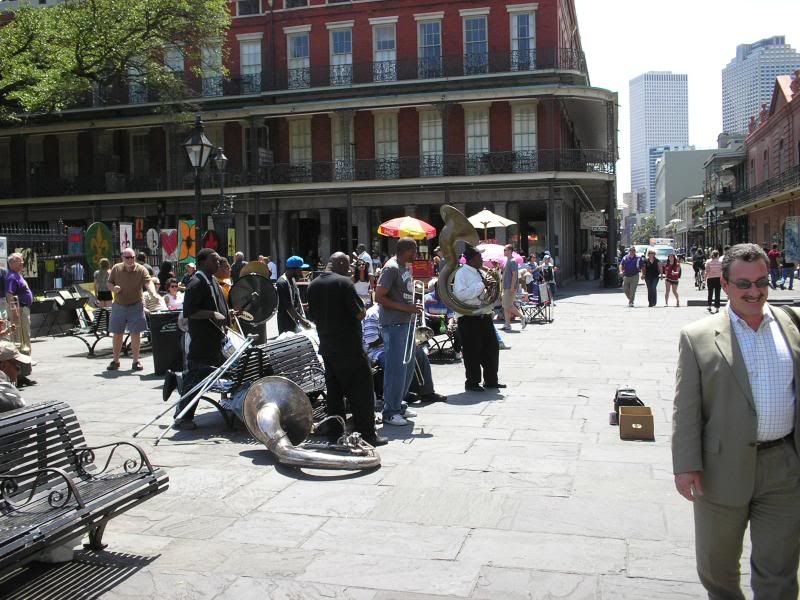 Man Down !! He was also handcuffed, heard someone say it was a bar fight that spilled out onto the street.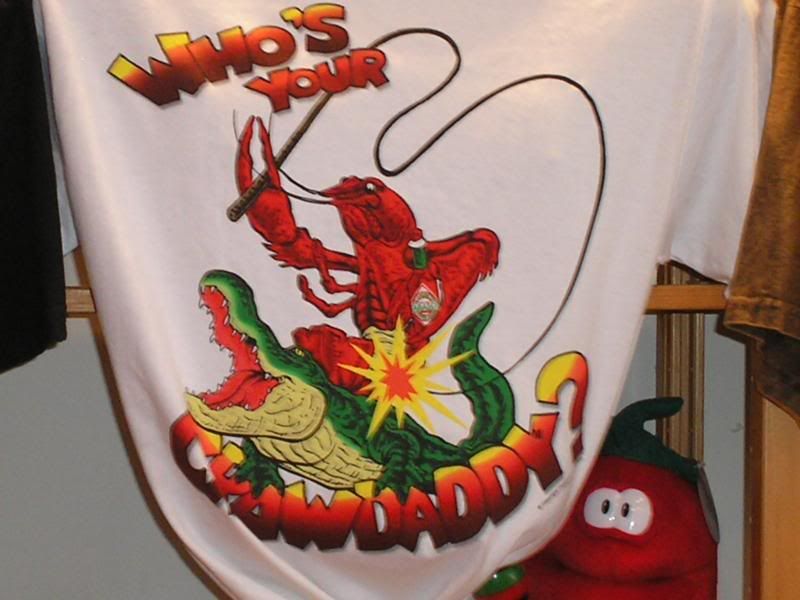 "Let the good times roll"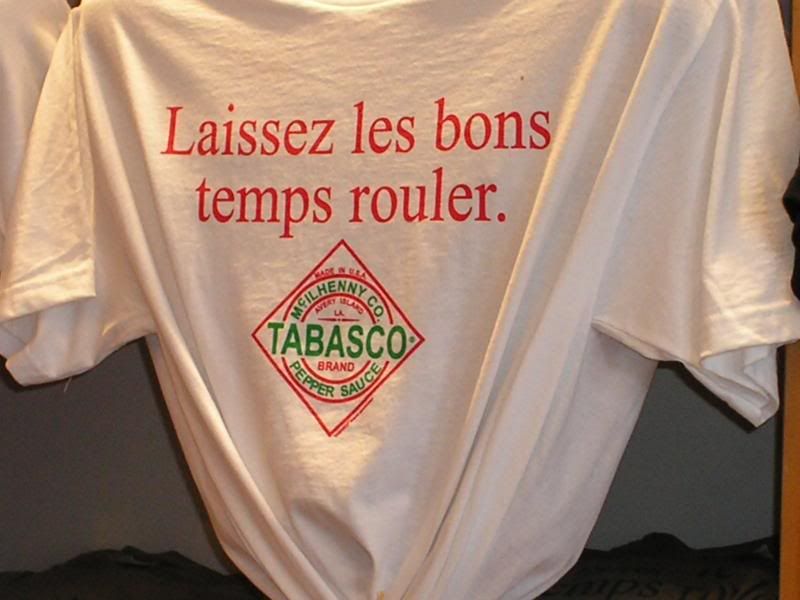 If you'vebeen to N.O., you've probably been here, the piano bar at Pat O' Briens --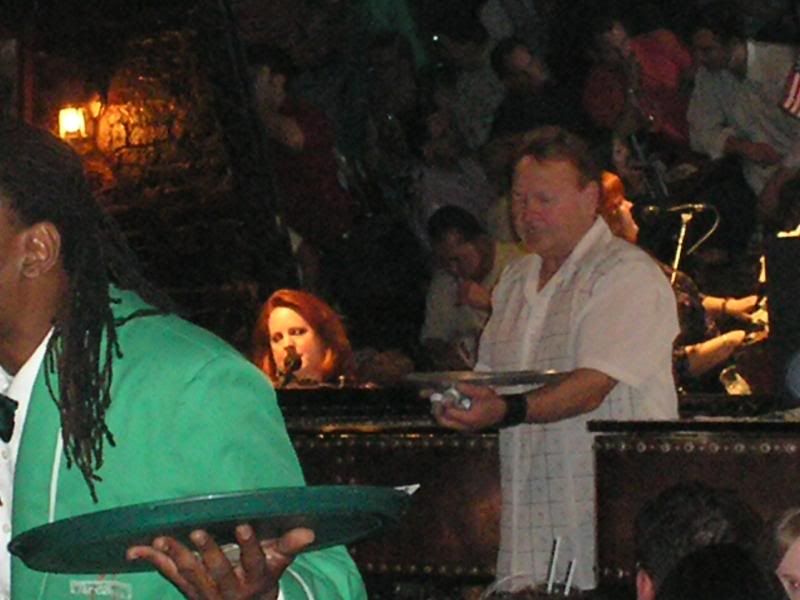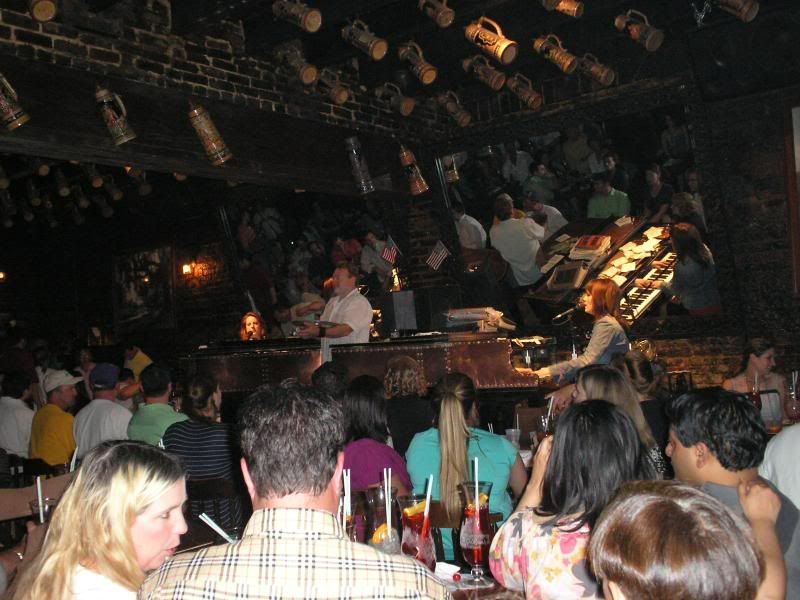 Before Pat O's, we walked up and down Bourbon Street, but didn't have the camera. Karaoked in the Cat's Meow, always a lot of fun. Beer there 3 x 1 during the day until 8:00 p.m., $5.50. Ate 'dinner' at Margaritaville, we always get the 'Volcano Nachos', they are huge! In bed by 11:00, we had a long day and the drinks were kicking in....