Quote:
Originally Posted by
maureena5
Bumping this Up!

Cookbooks are still available!! They are great!! $20 US each....what a value!!! Or....buy six & get one free!

The recipes are excellent!

Thanks!
Maureen
I just received my cookbooks today! Thank you so so much Maureen for mailing!!
A big thank you to Laura and all involved!! I have to say you all did such an AMAZING job --it literally brought tears to my eyes to see these wonderful photos + recipes.... the overall cookbook looks sooo great! I would encourage everyone to get a copy, especially for such a wonderful cause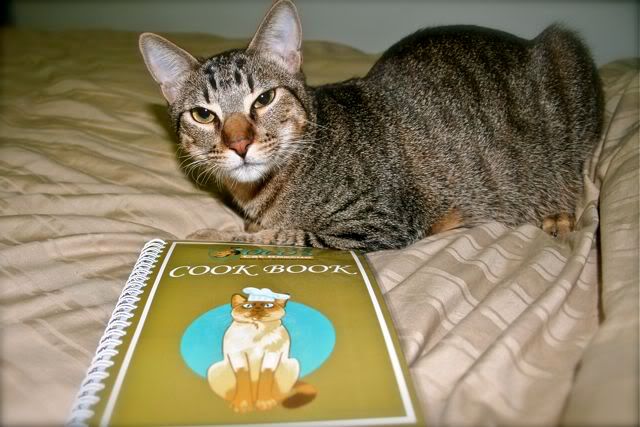 I must say that Roxy's success as a Coco's cookbook cat (page 9!!) has gone right to her head --as seen above, she is anxious to try out all the recipes!