Day 1 (continued)
The pics seem to be a bit on the large size but at least they're in there. So on with the story - we arrive at the ADO station, unload our bags and start walking north on 5th Ave so Ridge can see the "main drag". Went about a block and then turned towards 10th to find a taxi. We stayed at Las Palmas condos at 10th Ave & Calle 26. This was a great location and the condos were very nice also. Here are some pics of condo Real, a 3rd floor unit with 2 bedrooms, 2 baths, kitchen, washer/dryer and not on the 10th Ave side of the building: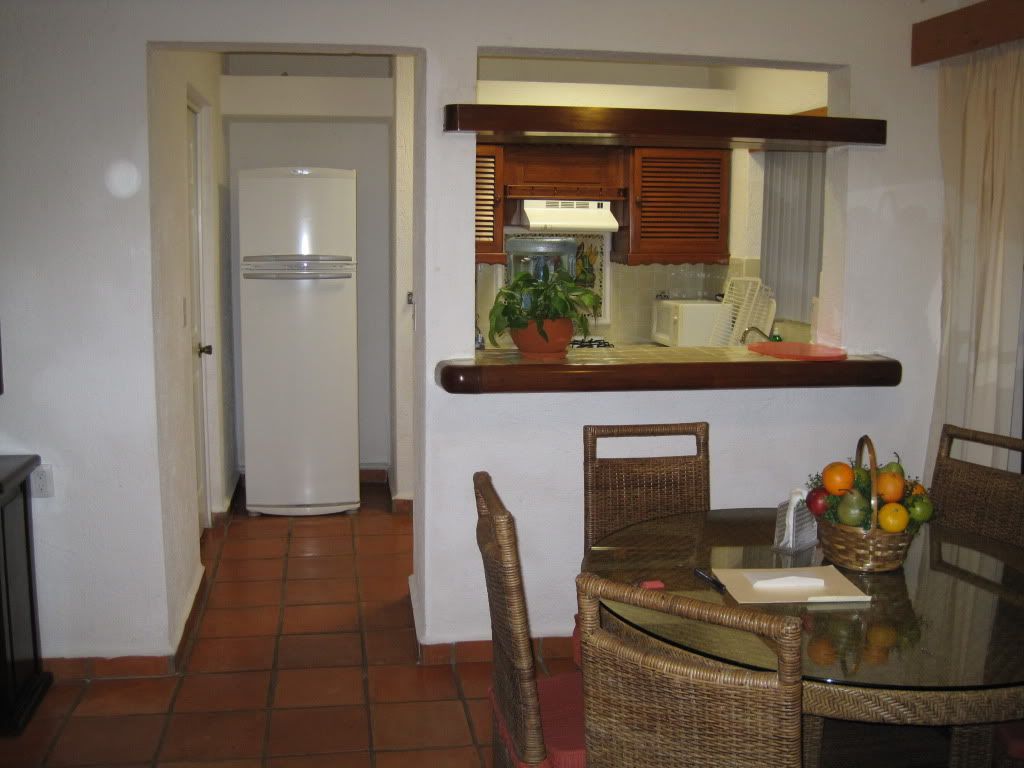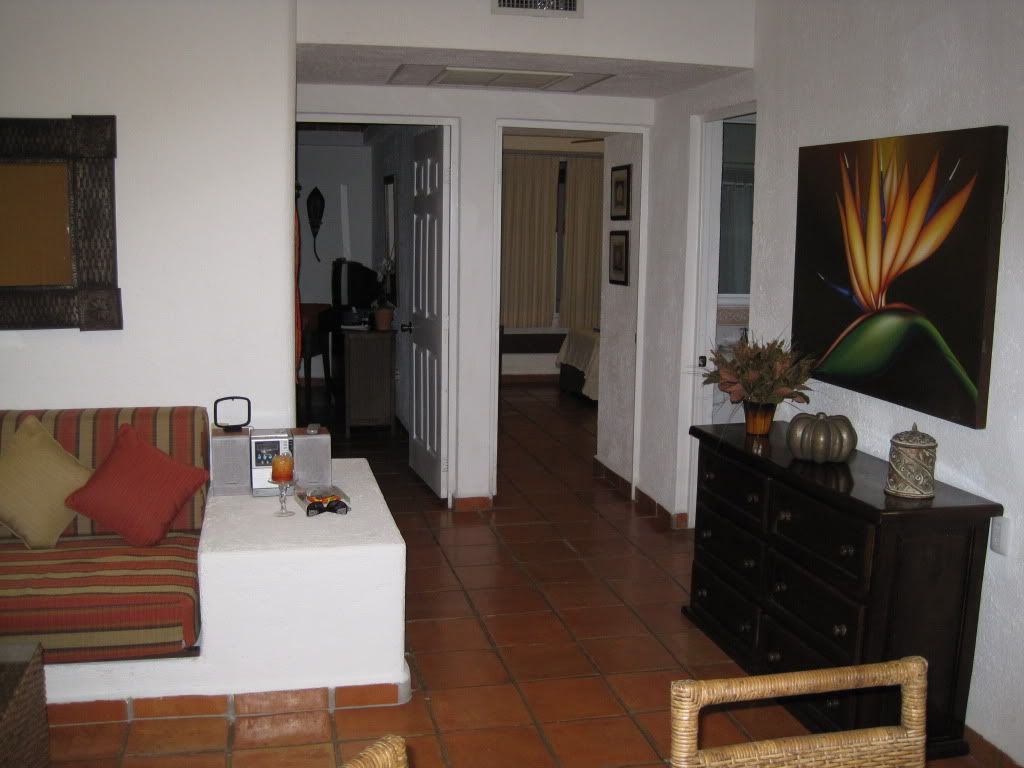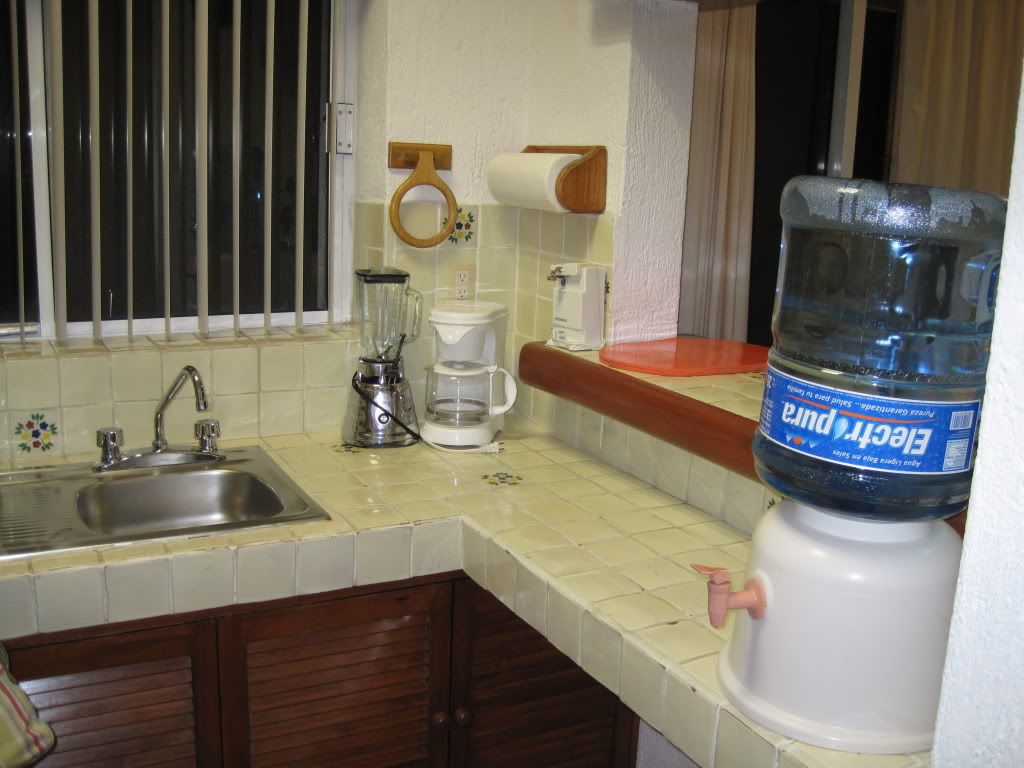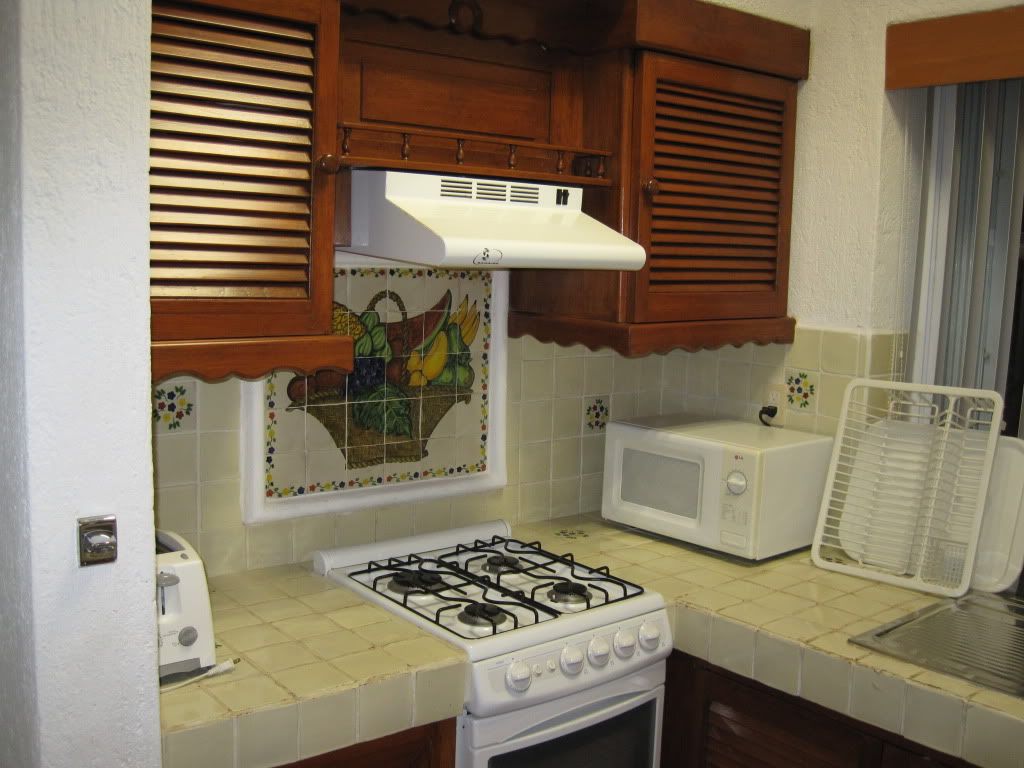 After checking in and dropping off all our crap, we were hungry but Ridge really wanted to see the ocean first so we walked to the beach at Mamitas/Kool. Hit an oxxo for a beer on the way, of course. Here are a couple of pretty cool night shots from the beach:
We then caught a cab to El Fogon - the one on 30th Ave near Calle 6.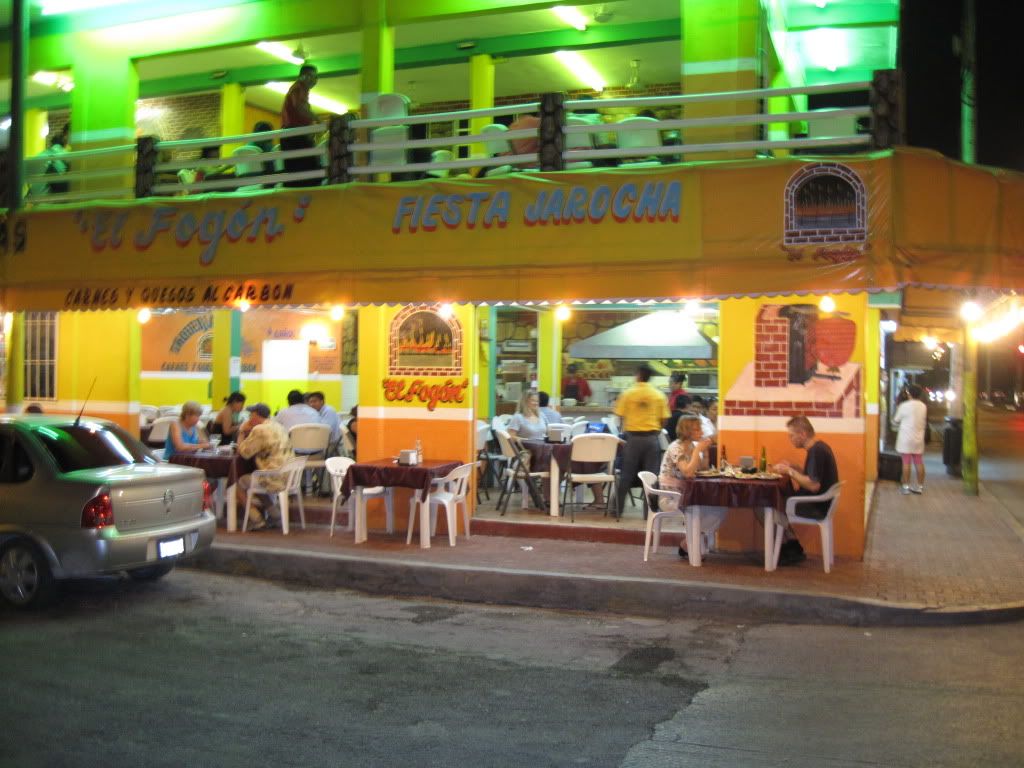 Now let's talk about food a little bit. I'm a pretty picky eater but not afraid to try new things. I do NOT like to spend ridiculous amounts of money on food, though. On a sidenote, when we had lunch in the Miami airport is cost $64 (freaking ridiculous for 2 burgers, a salad and 3 drinks if you ask me). So I'm REALLY looking forward to eating at El Fogon because of all the great reviews and the reasonable cost. While I would definitely return, this was not even close to our favorite meal in Playa. We started off with the requisite chips and salsa along with some cactus and frijoles charro. I am not a big bean soup kinda guy but HOLY CRAP this tasted amazing!
We shared 5 tacos al pastor which I felt were good but not great. The girls really liked them, though.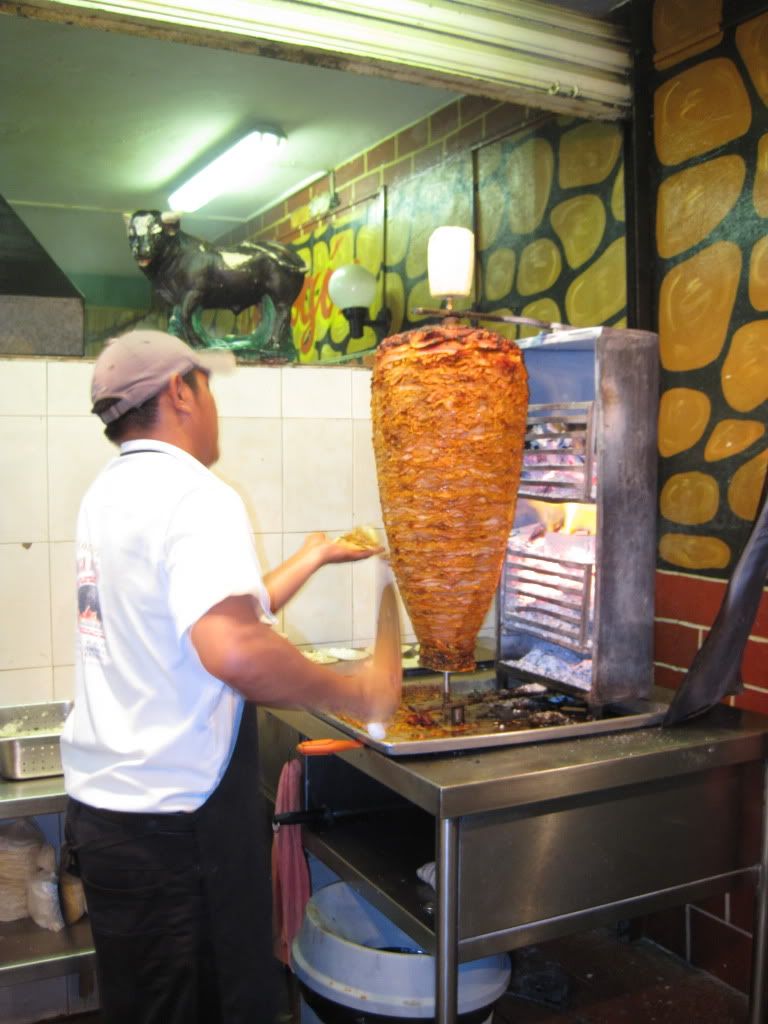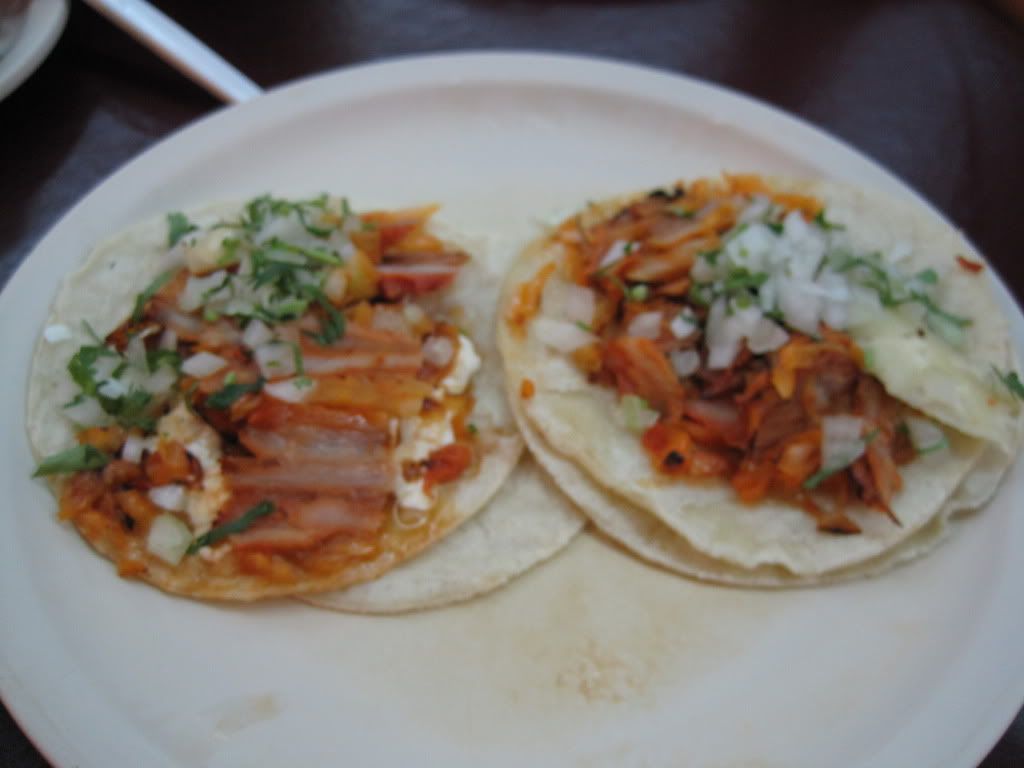 We also decided to try the aracharra which was also very, very good.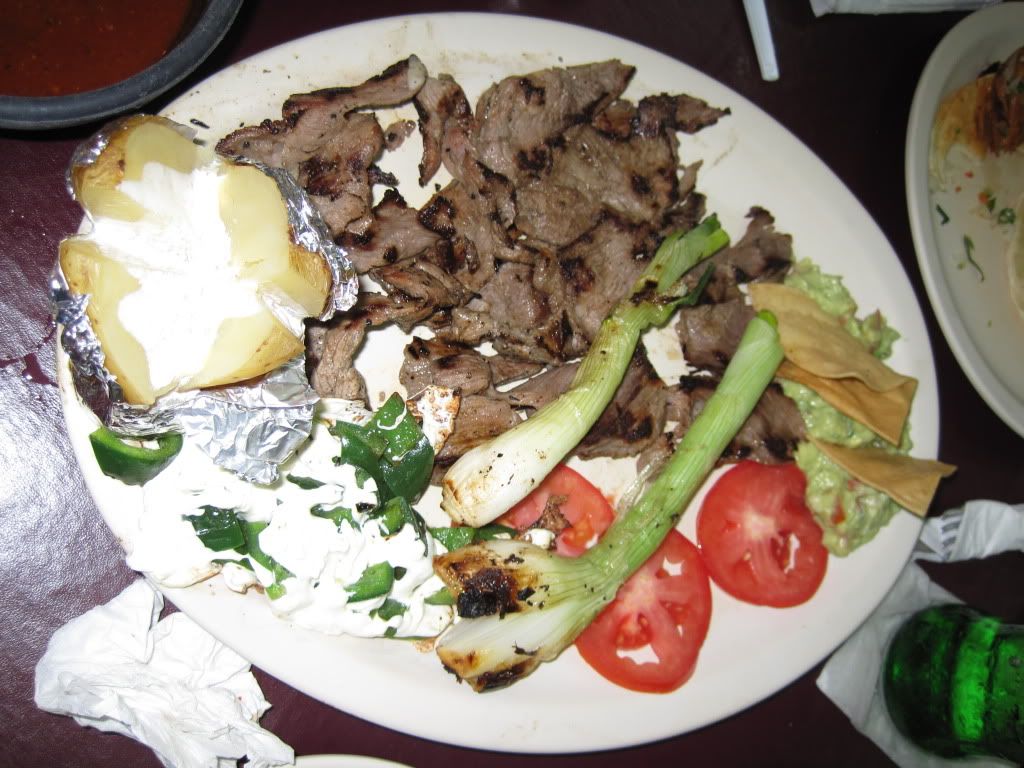 So, a really good meal and a great start to our Playa trip - that is until the check came. Apparently I had "stupid gringo" plastered on my forehead (and trying to use the translation dictionary to figure out what was on the menu unsuccessfully probably didn't help) but they just turned the printout over and wrote the total on the back - and added $100p.
When I flipped it over, not everything was on the bill but I knew the total wasn't right. They spoke pretty much no English but I made it clear that their total wasn't gonna fly. He reprinted another ticket with the rest of the meal on it but still tried to point at the inflated total. I said - no, not $286p, $186p. You know UNO cien. Not DOS.
When he realized I wasn't going to concede this one, he finally says "Ah, si senor". I still gave him a $40p tip but left a little sad that this whole event had transpired.
We walked east on Calle 6 back to 5th and then north all the way to Calle 26 and our condo. Made the required stops at a few shops and of course Tequila Barrel for a beer. We were almost home when we passed Luna Blue right across the street - I've heard so much about this place and it did not disappoint!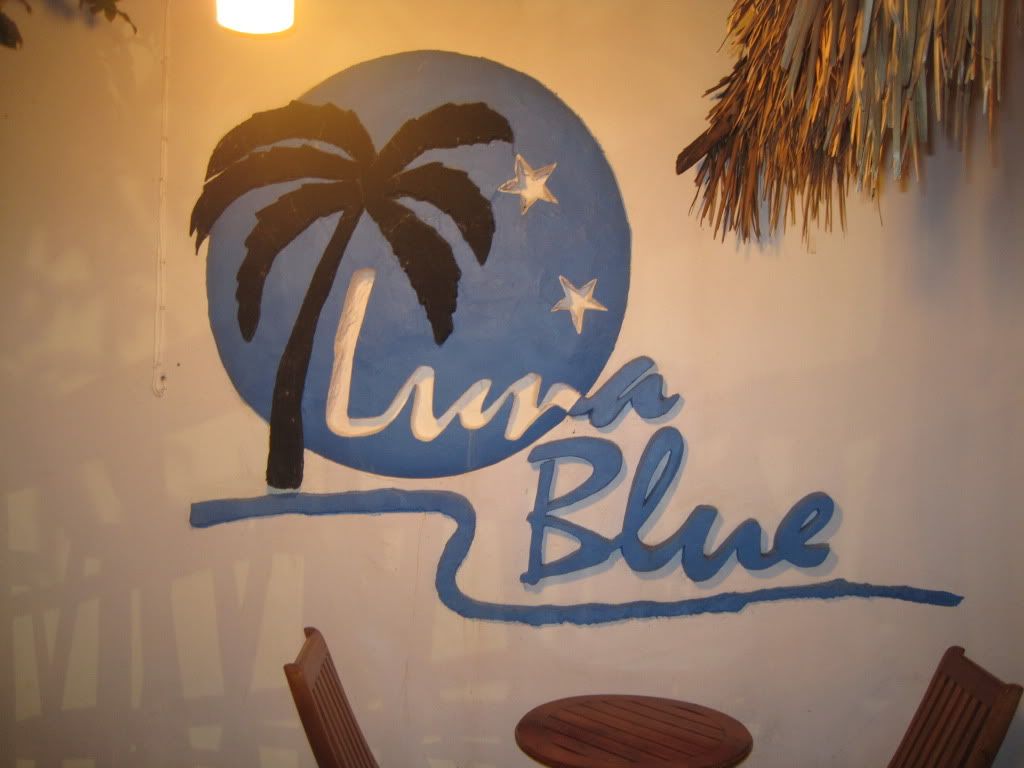 We stopped in for one last beer of the evening. Met Jorge and told him I was excited to meet the most famous bartender in Playa. He coolly slid me a shot of tequila. I'm not much of a tequila drinker (or at least I wasn't until this trip) but it was quite tasty. Chatted it up with a couple of locals and come Canadians and finally headed to bed around 11:30pm.