INTRO
Gosh, I really struggled for a title for this trip…bottom-line we're all about saving cash to off-set the more costly airfare.
We were bound and determined to go, thus I hunted for the best bang for our buck for accommodations…. and after a few haircuts in Playa, Scott has now refused to get his hair cut in the US, swearing the side street Mexican barbers are unsurpassed in styling and price.
January 2010 NEW Haircut!
May 08 Playa Haircut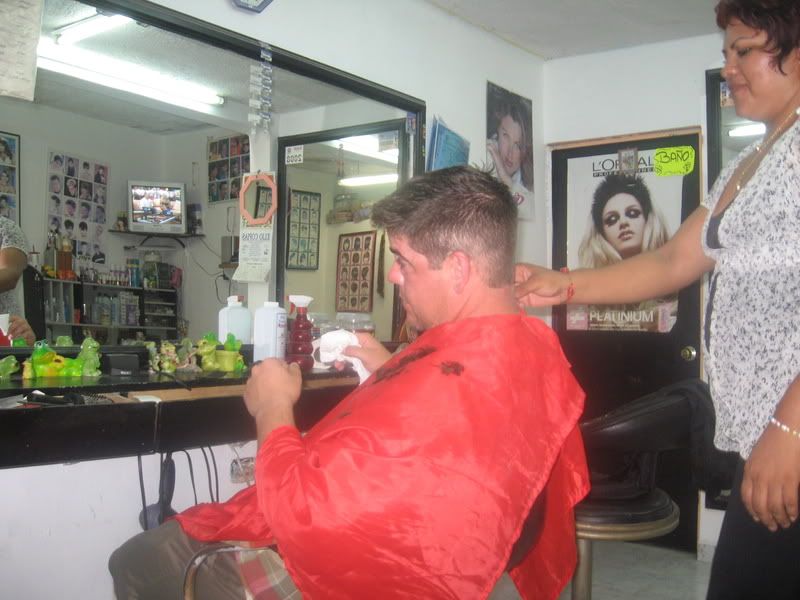 March 09 Playa Haircut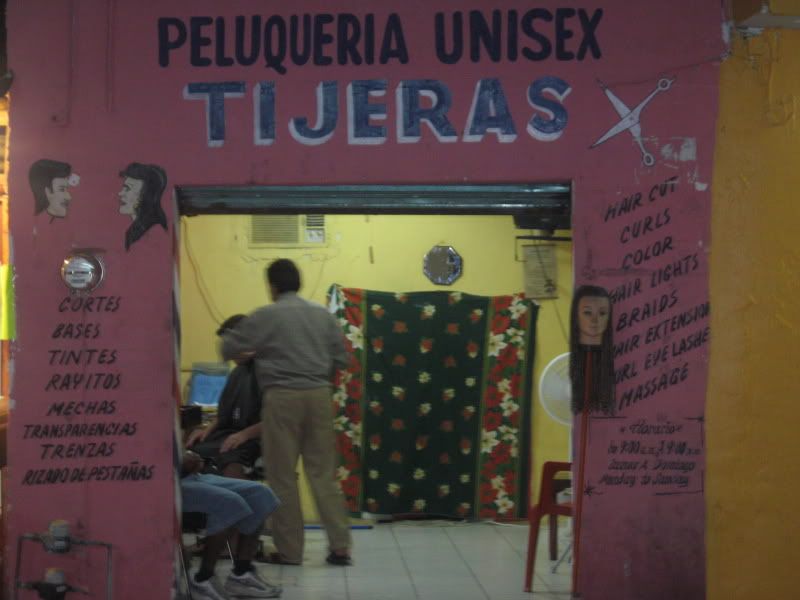 June 09 Playa Haircut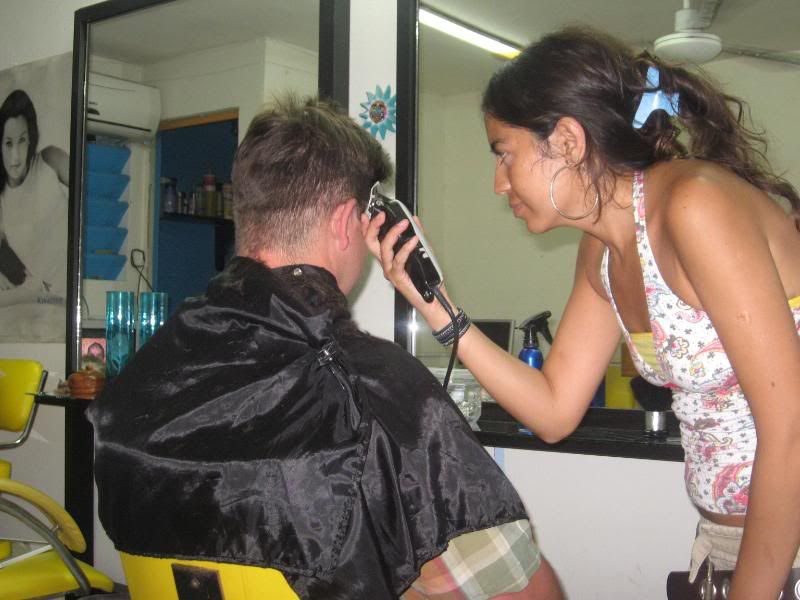 \
....there has been more haircuts...but enough past haricut photos... on with the report!!
BACKGROUND
We were born and raised Michiganders, live near Ann Arbor, Michigan, in our mid 30's & my 9th trip to Mexico- this was my LUCKY #7 trip to Playa!! We have been heading up and down the Yucatan coast since 2005. We strap on our backpacks each trip and off we go! Scott is a serious fly-fisherman and has fished every Playa trip and is very lucky each trip. Scott will fish anywhere, and will contest that Michigan has some of the best fly-fishing spots, yet he loves the thrill of salt-water fishing, thus he brings his portable fly-rod and hand-made flies and catches beautiful fish in Mexico. Our love of Playa is growing into an obsession and we think more and more of taking a 3-6mth. sabbatical someday within the next few years and station ourselves in Playa, since obviously we cannot get enough. We had a blast on our first 2005 Playa trip that we planned to marry the next year in the vicinity and chose nearby Cozumel with about 20 family and friends, hense the wedding adavar photo on the forums.
Us...August at home 2009
December 2006, our Cozumel Wedding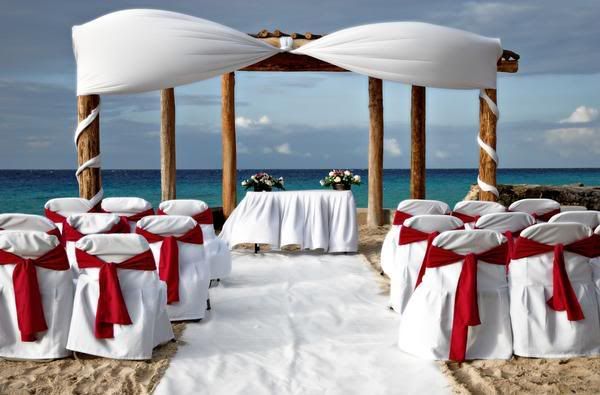 WHERE HAVE WE BEEN IN MEXICO?
Cancun
Isla Holbox
Cozumel
Isla Mujeres
Puerto Morelos
Paamul
Punta Allen
Tulum
Akumal
Nogalas
I've been lucky enough to also experience: Puerto Rico, Jamaica, St. Thomas, the Bahamas and Grand Cayman….yet Playa del Carmen is the only place we keep returning too!!!!
Holbox Island, Mexico Jan 2008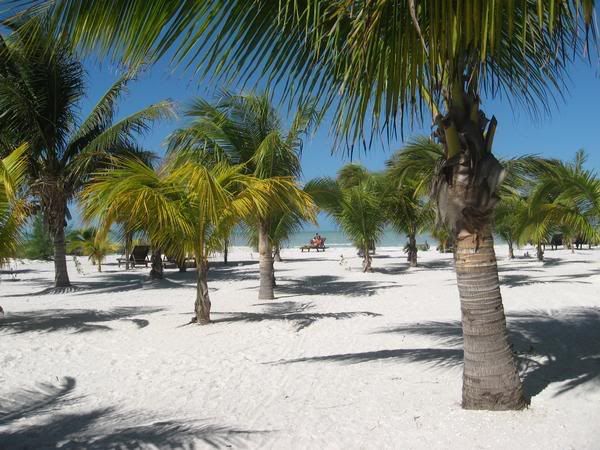 Playa June 2009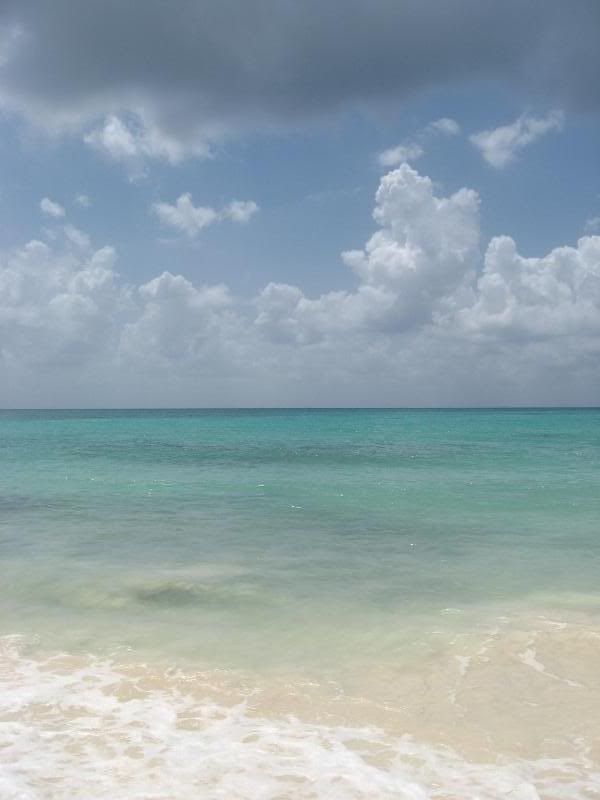 PLANS FOR THIS TRIP
Opt for a private room Hostel vs. a Hotel
Mule 2 cat traps for Cocos Cat Rescue
Visit the Peanut Pet Shelter
Fly-Fish from shore
Visit Tulum again, this time go to El Paraiso (never been)
Try Carboncitos & La Cueva del Chango
Eat at Makkeroni & again
Eat at our favorite taco joint: Taco Gomez
Visit Moms Hotel – meet Brenda & Joe
Snorkel a Cenote & Akumal Bay
Attend a Peep Meet
Shop on 5th
Visit Paamul again, stop by and say hello to Kathleen & family
Visit north beach Playa
RELAX
(surprisingly, we accomplish all all this list, but one!)
....and Relaxing we did....
Jan 2010- Tulum Bch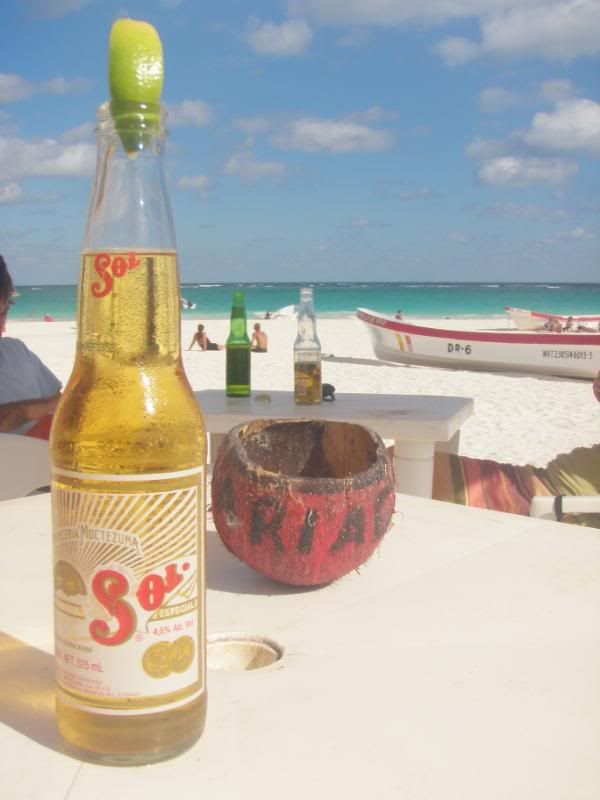 MUST DO FOR OUR NEXT TRIP
Visit Chemuyil & Coba
VACATION DAYS
Wednesday Jan 6th- Jan 10th…not long at all. Scott is in his 2nd year of nursing school and with me being a therapist, its hard to get a big chunk of time off. We've done Playa in 5 short days and 4 nights before, so we knew what we were up for, but were dying for a Playa fix.