Okay, rest of day one!
We staggered, joyful and glowing from too many cervezas, too much sunshine, and our hockey team's victory- back to the hotel where we again pitted in on the beach and went to get boogie boards!
It must have been around 4:30 by then. (So much for any change of an afternoon nap.) The waves, as I mentioned, were fairly high and the red flags were up, in part due possibly to the Chilean earthquake aftereffects?
Whatever the reason, the waves were quite powerful this day. Perfect for pushing you all the way to shore!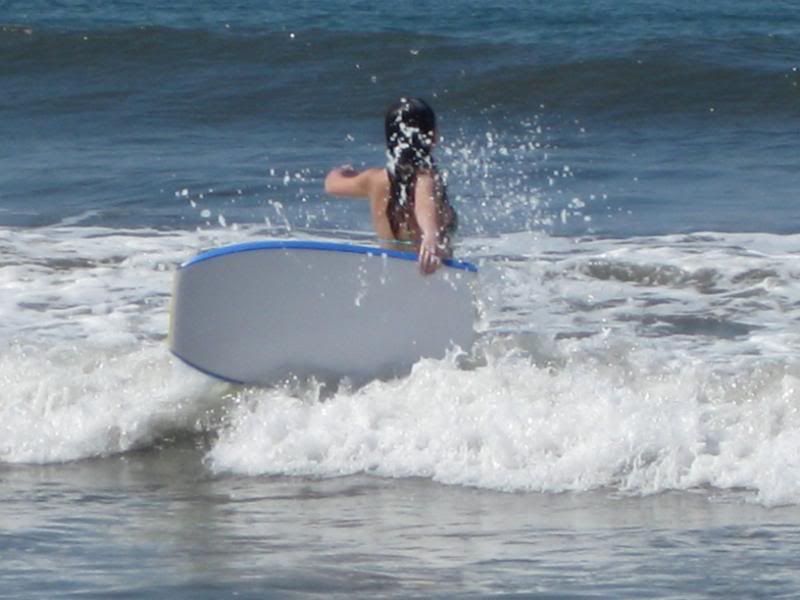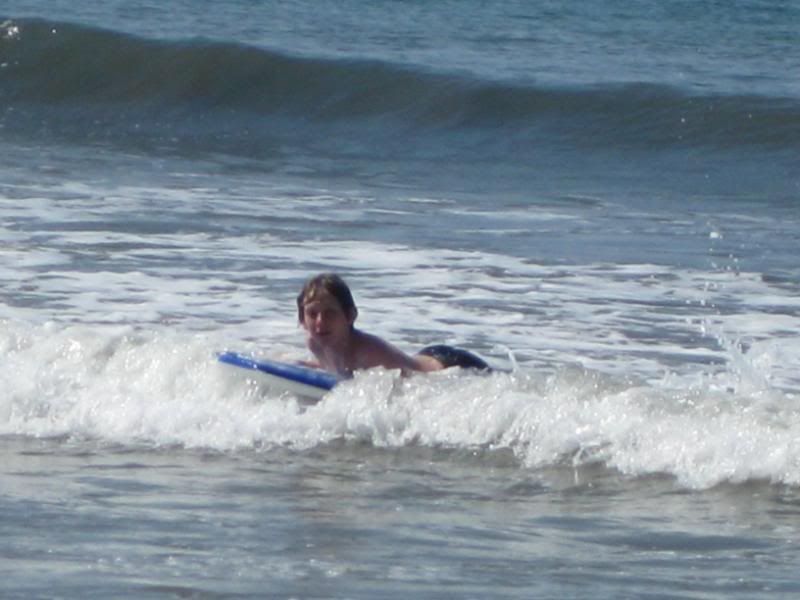 The kids with their ever-present 'smoothies'...either strawberry daquiris, Miami Vices or Pina Coladas- all sin alcohol of course!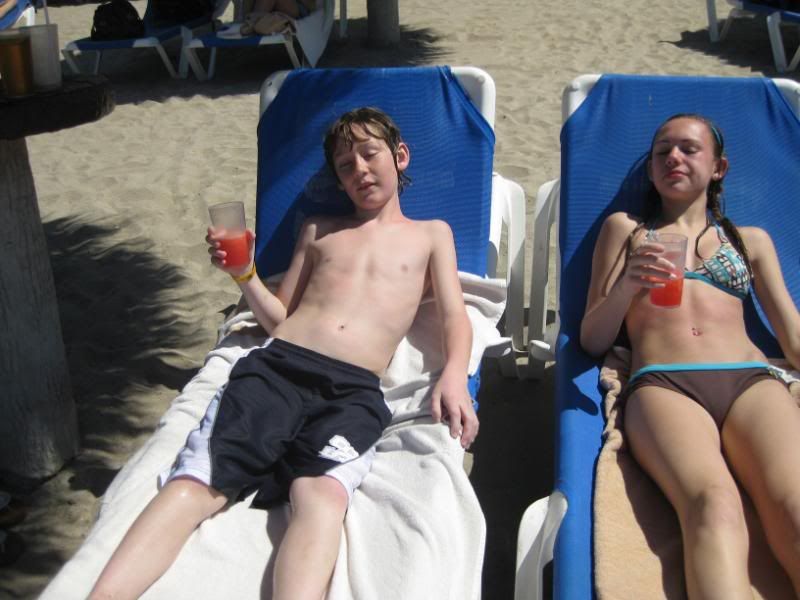 After about an hour or more of that we were all so exhausted...I remember going downhill fast. I think we watched the sunset...
then went to supper without even getting cleaned up and then went upstairs to shower and watch some TV before falling asleep about 9 pm.
By that point I had been awake for about 37 hours straight- I am not sure I have EVER done that in my life!