Okay, so Wednesday was my birthday. I was not overjoyed nor particularly bothered to be turning 40, but I did NOT want a big deal or fuss made about it.
But I knew I wanted to do something a bit adventurous to mark the occasion. Surfing lessons was one possibility but we had not made the arrangements ahead of time plus it meant travelling up to Sayulita and we weren't doing that until Saturday- so I chose parasailing! Don had already talked to the guys earlier in the week and made a deal for Shelby and I to go for 700 pesos for both of us.
It was always calm in the mornings so as soon as we were done with breakfast and moved out to our regular palapa- the guy came over and said we should go now because when the wind comes up it is more dangerous and they have to shut down....gulp!
He then goes on to add that it would be more dangerous for Shelby since she is lighter than I am...yeah, thanks buddy for pointing that out, I realize that.
So off we go, I never even had time to be nervous!!
The best part was the initial tug up into the air...after that it was almost a bit boring! It was about ten minutes total.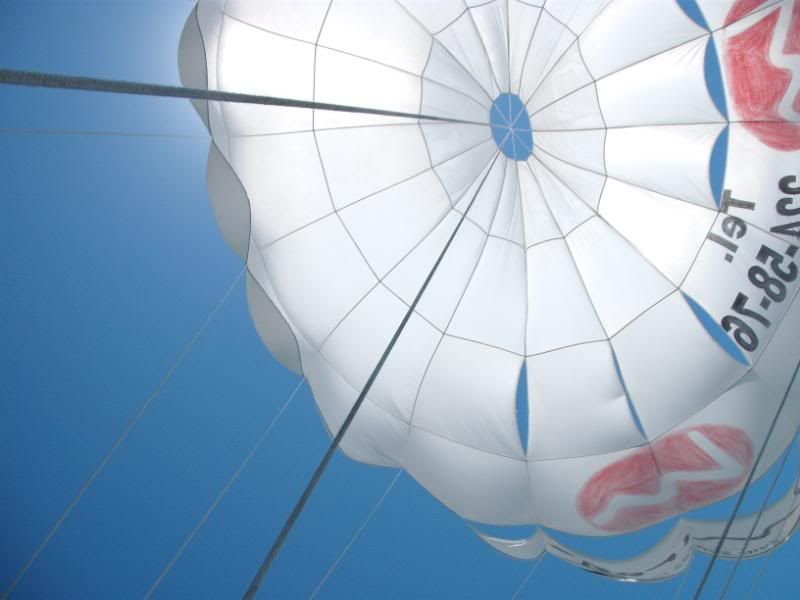 our hotel...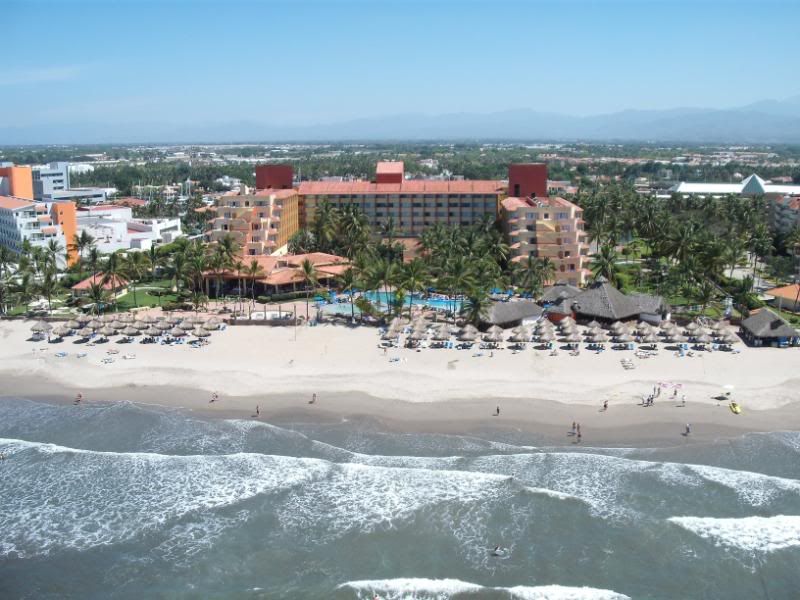 jetskiers...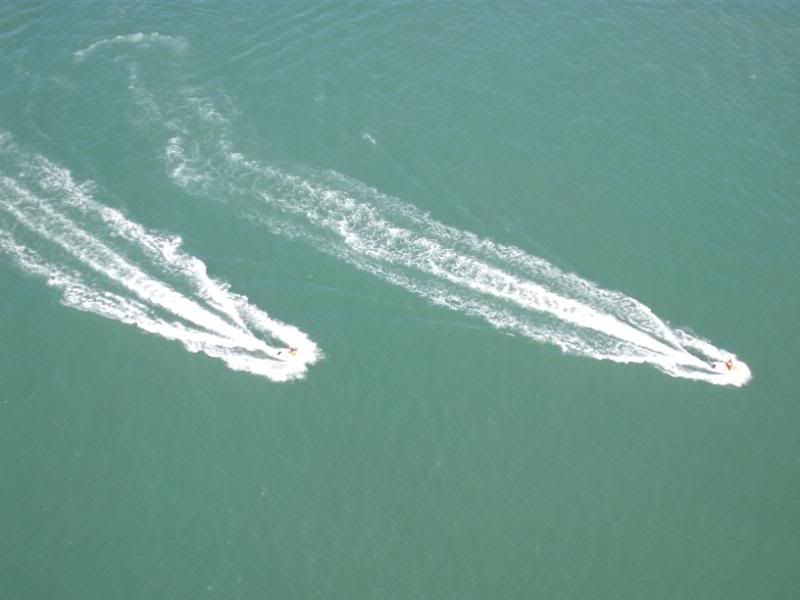 you can see why the water around PV always looks 'murky'...look at the stirred-up sand!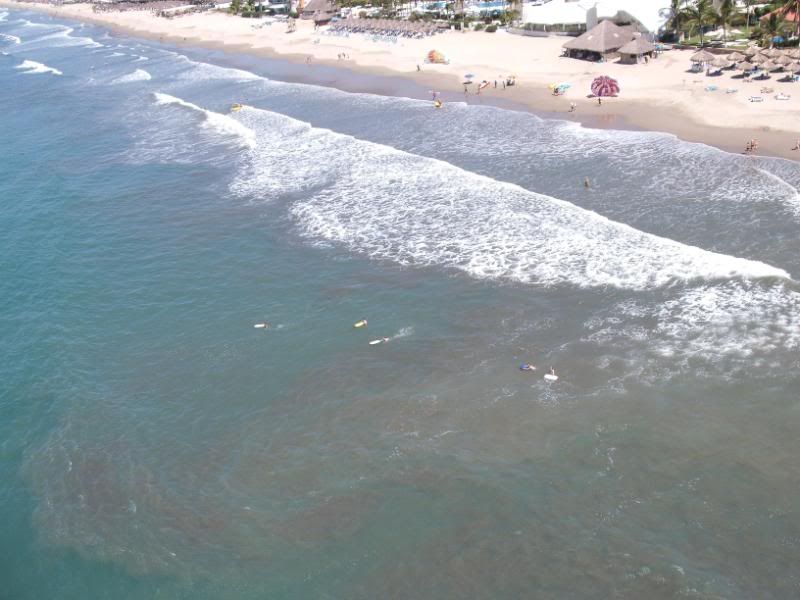 Don said when they went out fishing they had to go a LONG way out to get to the nice clear water. The bay just traps silt near the shore, it's so big.
um- shouldn't that rope be tighter??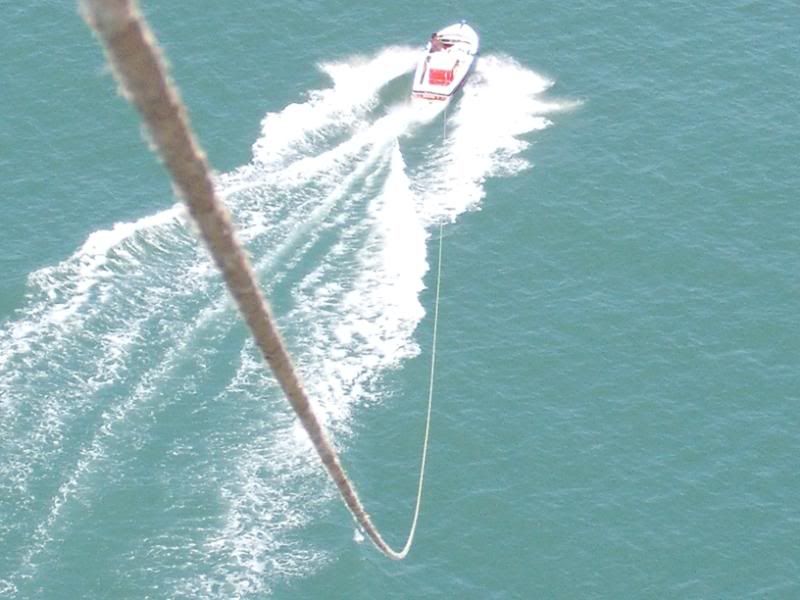 the RIUs in the distance...
my shadow...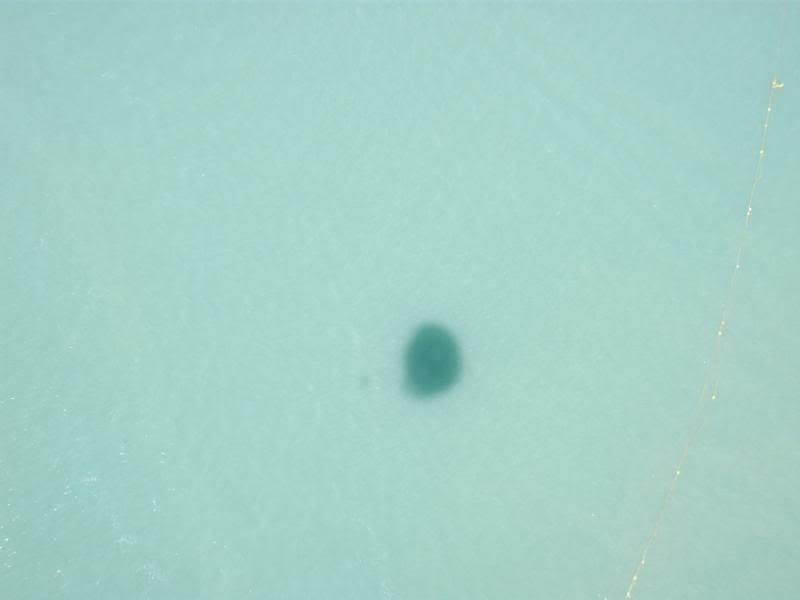 some other hotel...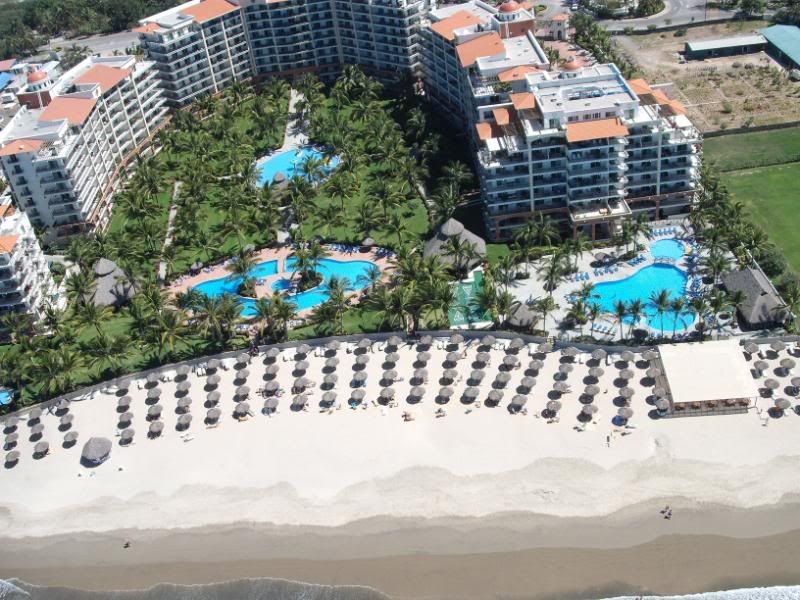 pretty...looking back south...
going down...
I had to go first, then Shelby went....taking off (this is the fun part). They had two chutes, and had one ready to go with the next person, when it was busy. Those guys make a killing when it is busy!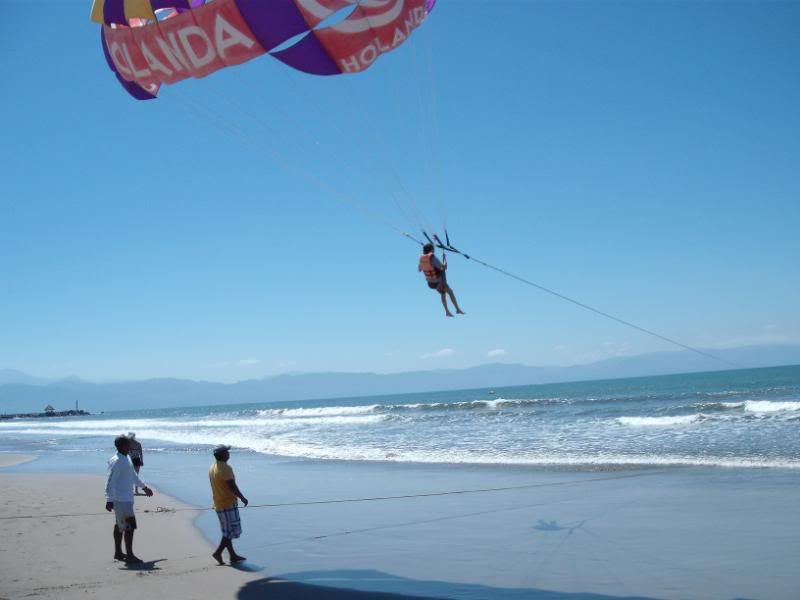 and landing....very nice and easy, they caught us.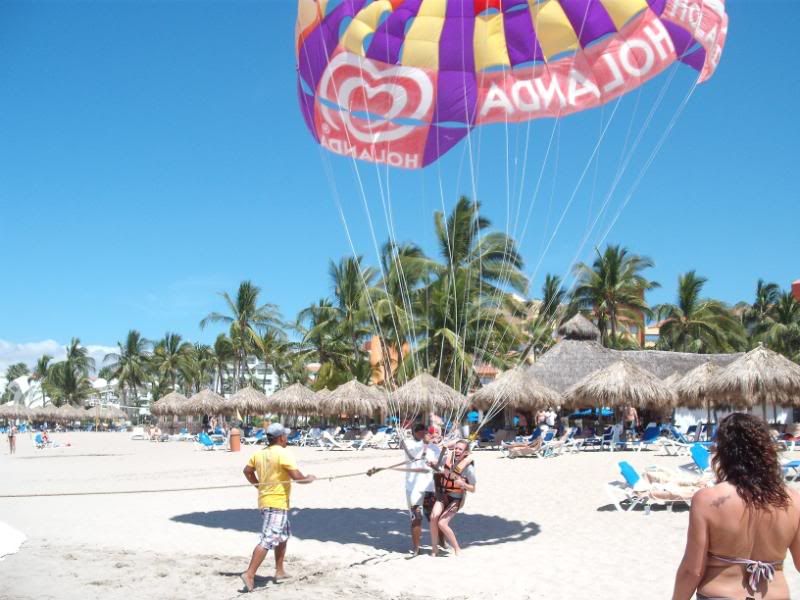 The rest of the day was just spent eating, drinking, sunning, and boogie boarding.
We were originally planning on going out to dinner somewhere since it was my birthday, maybe up in Bucerias, but the hotel was having a 'Beach Party' barbecue night with the tables all out on the beach, so we decided to stay there. We were glad we did, it was lots of fun, there was a fiesta complete with a caballero doing rope tricks and dancers, etc. And the ribs and roast beef were fanstastic.
on our way to dinner....not sure why I am standing bent over so much here.