We arrived by the 'back highway' (across the plain of the point) to Sayulita.
It was pretty much just how we remembered. We did wish we had come earlier in the week, since it was Saturday and far more people are there on the weekends. But it was still the town I remembered. Such a great place!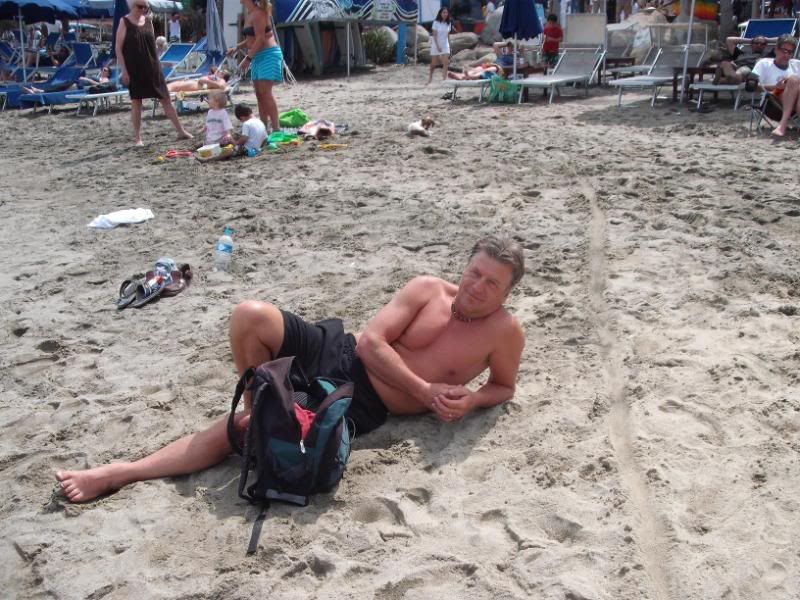 Paddlesurfer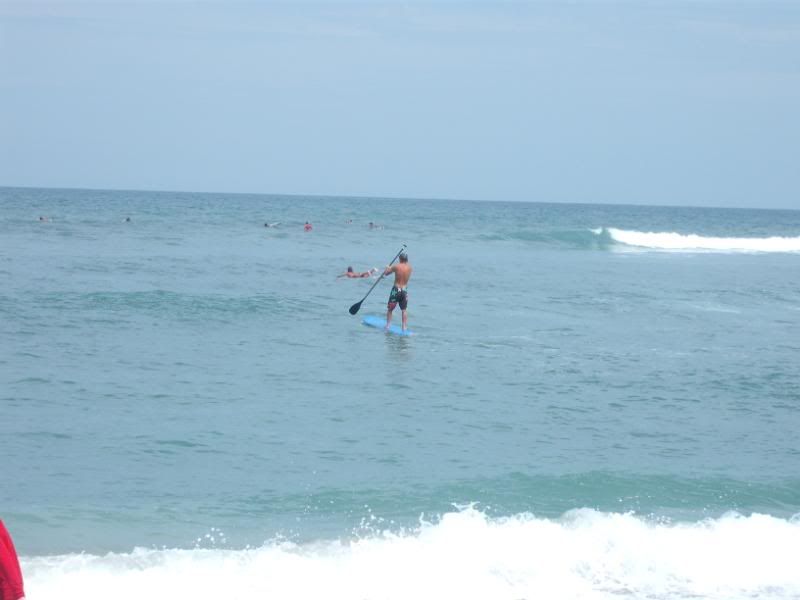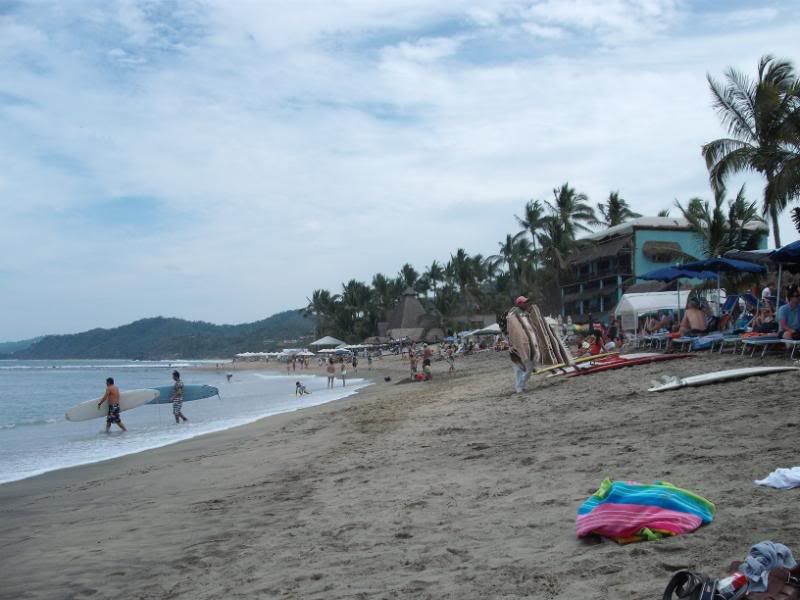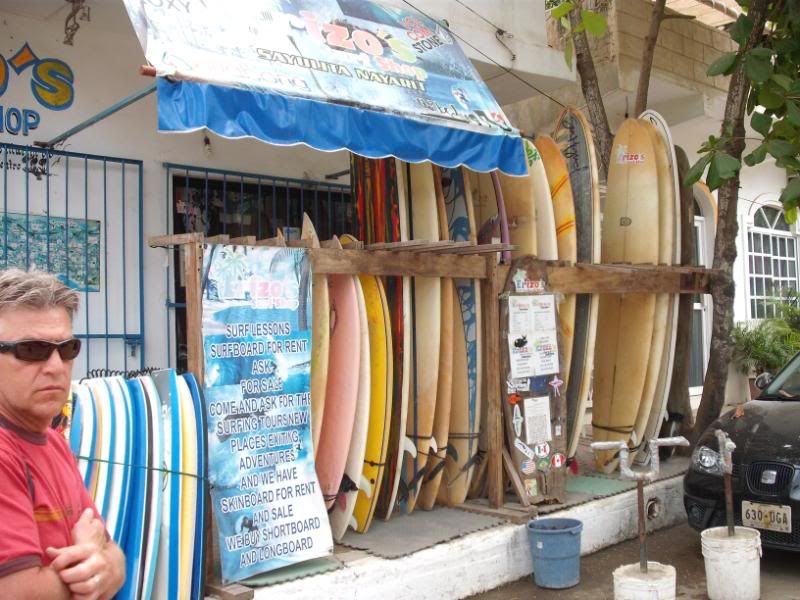 The same legless man who we bought little copper wire scorpions in PV Tuesday was here doing shoe-shining!
small bay!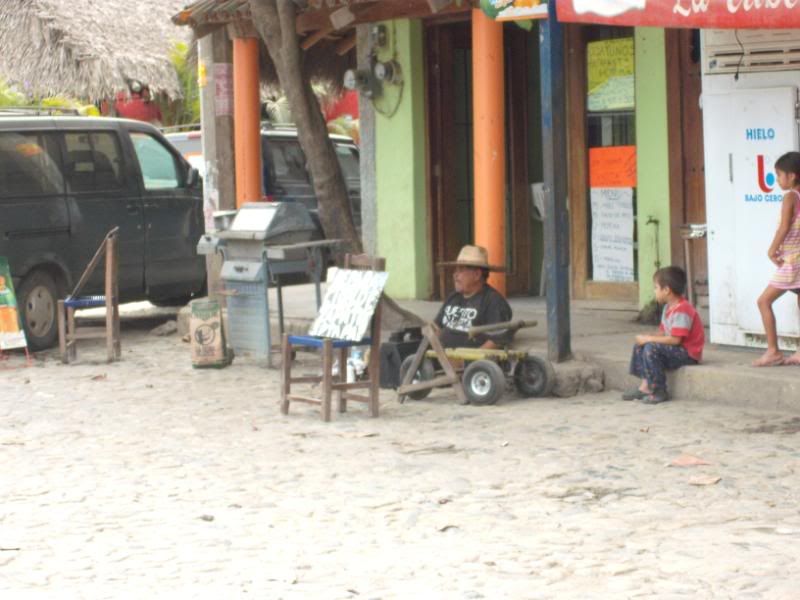 The square...Don walked around barefoot just like when we were staying there...it's a must.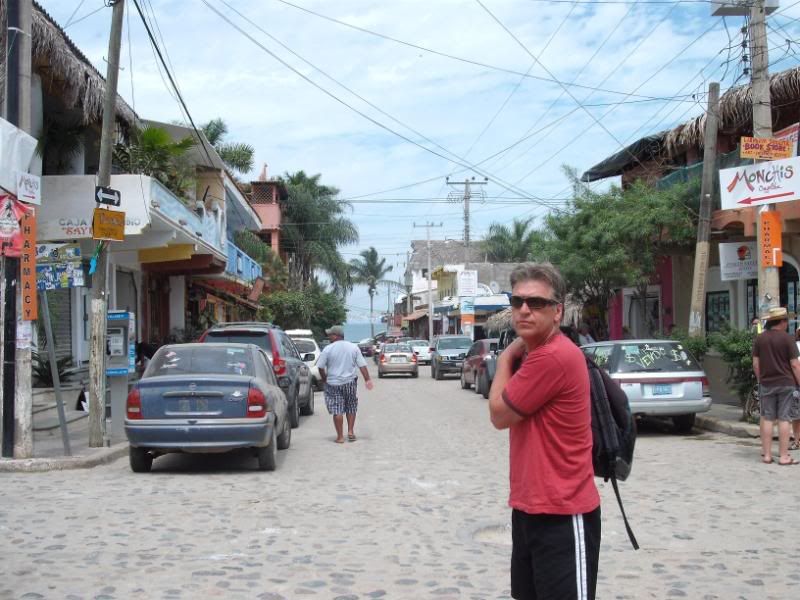 Licuados stand
Wow- talk about a good hot sauce selection!
We saw a sign advertising Chope beer and since I love darker beers, I had really been wanting to try it. Have to say we were not overly impressed- to us it tasted just like a light Mexican lager...maybe with some molasses added for colour.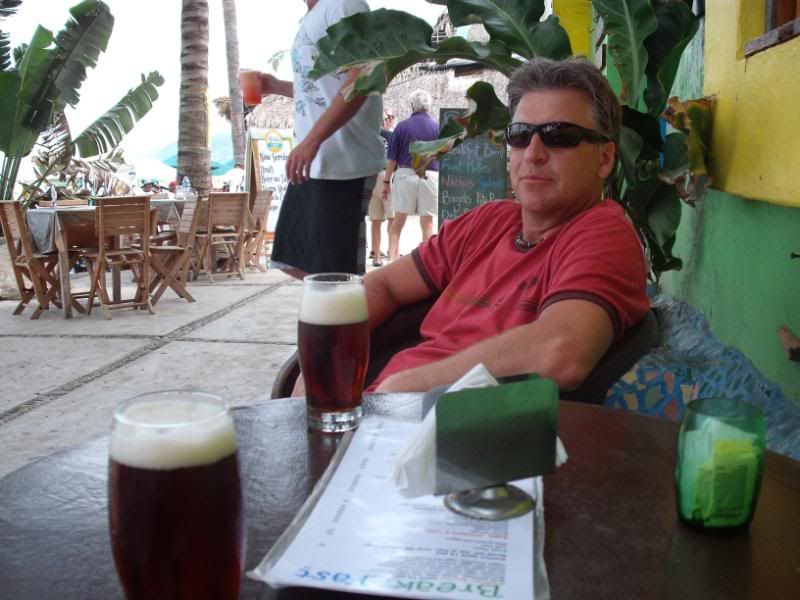 Watched the surfers for a bit.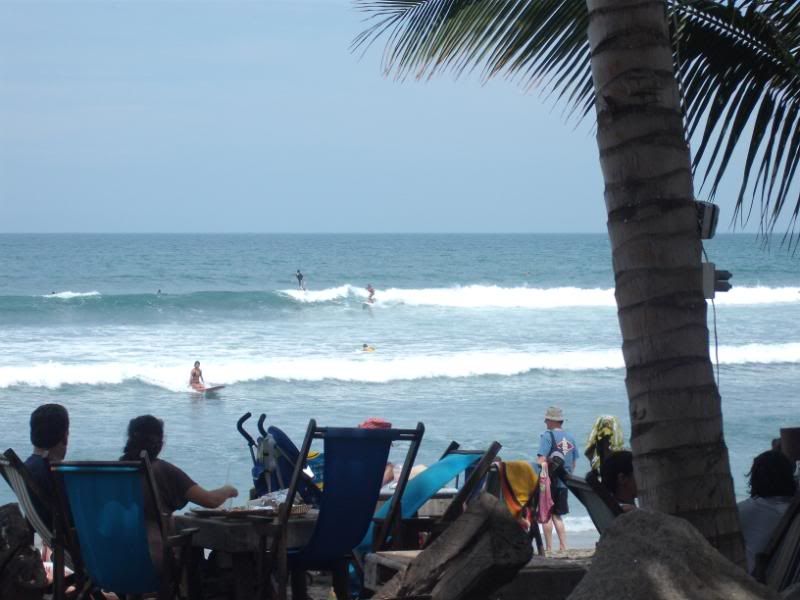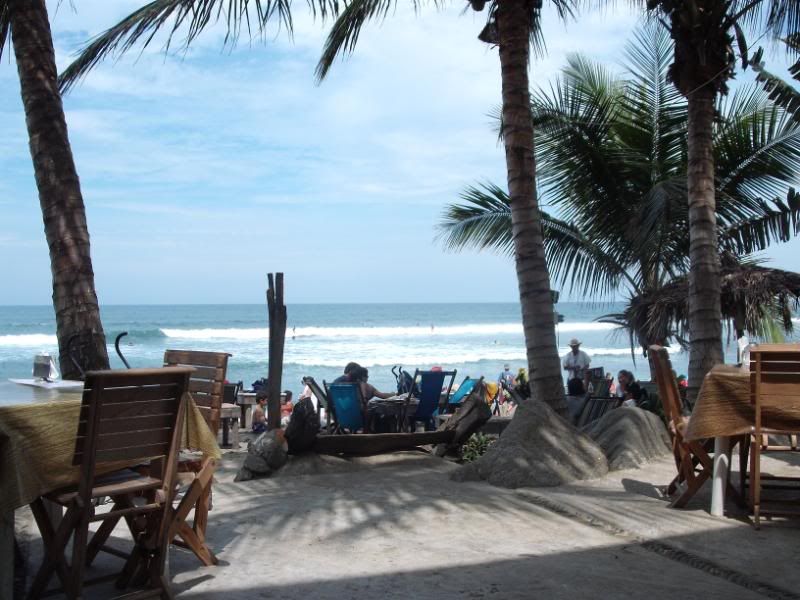 Went back to the beach and wandered around...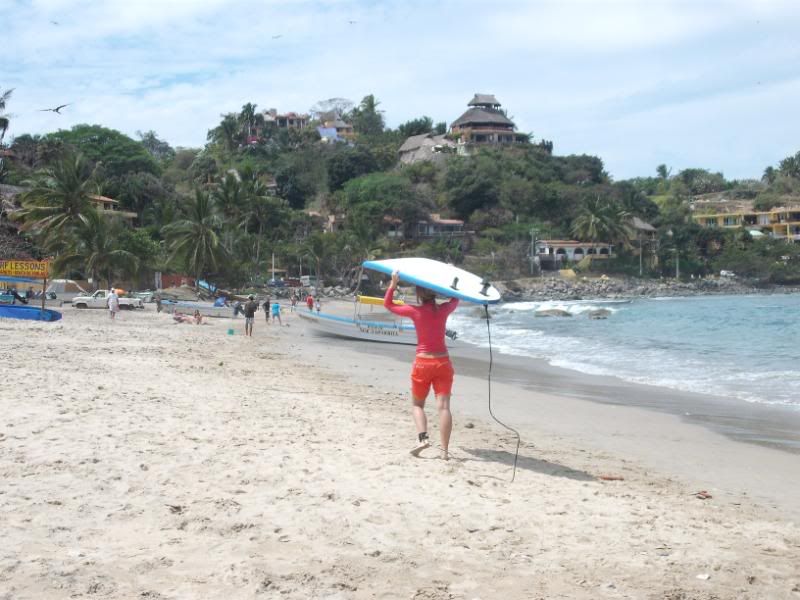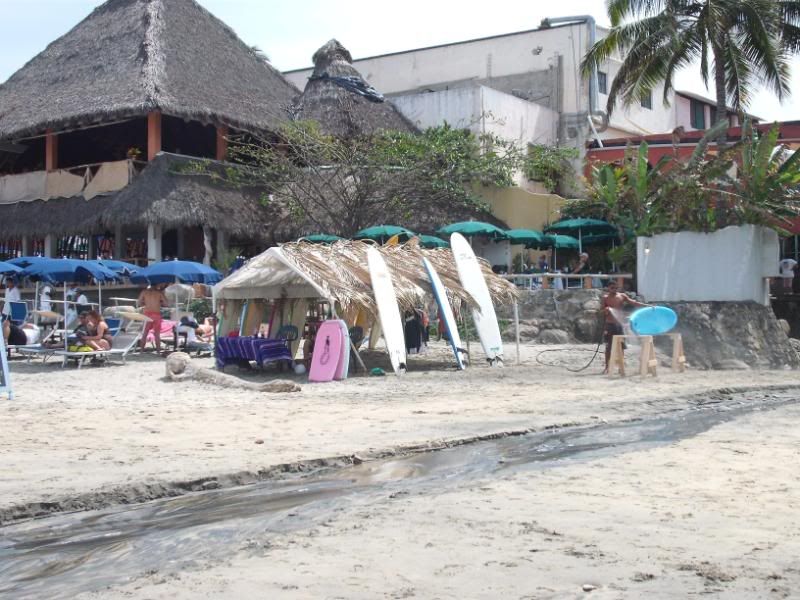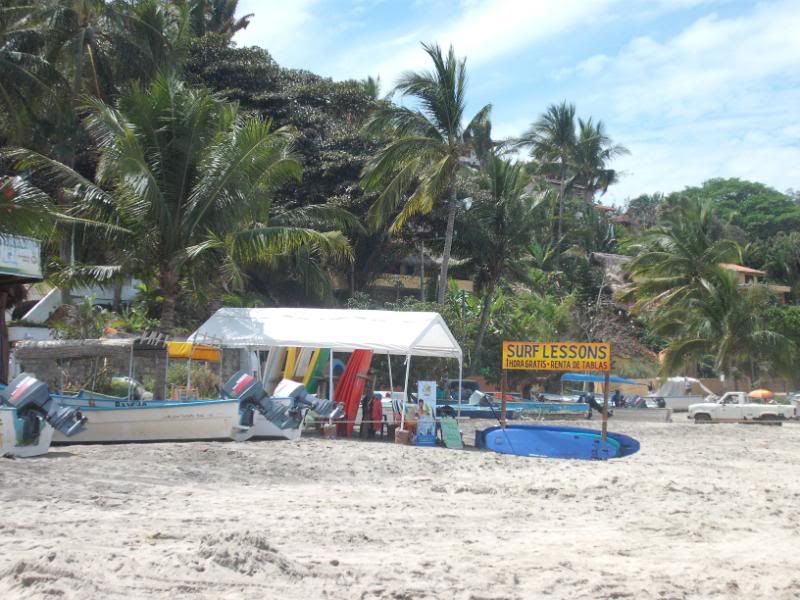 Frigates were wheeling...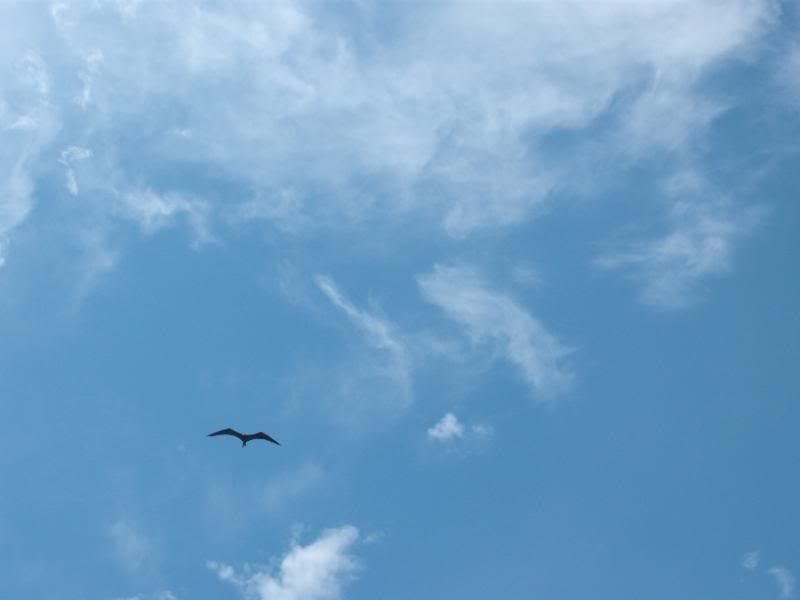 Then I left Don laying on the sand and went up to see where we had stayed last time...
We bought roast chicken both Saturdays from this fellow who makes it every weekend in his home.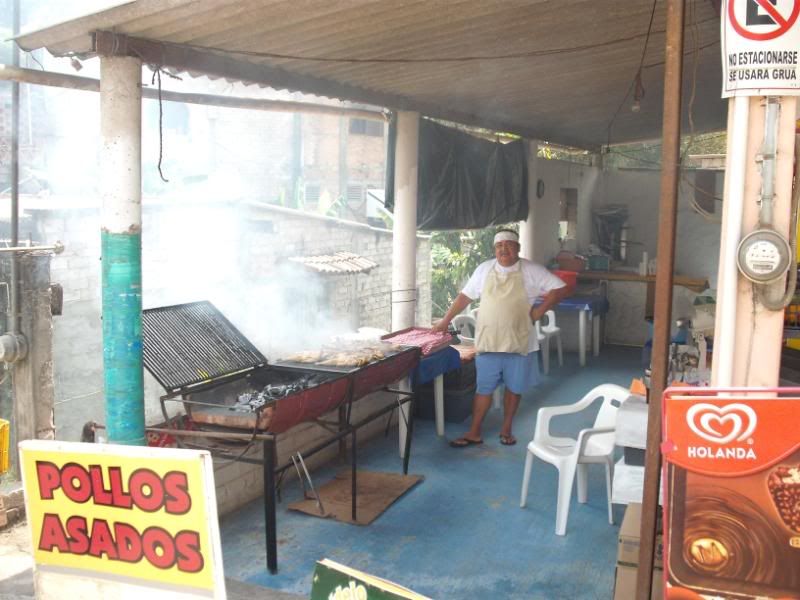 We went fishing with Fidel a couple times....apparently he is still around!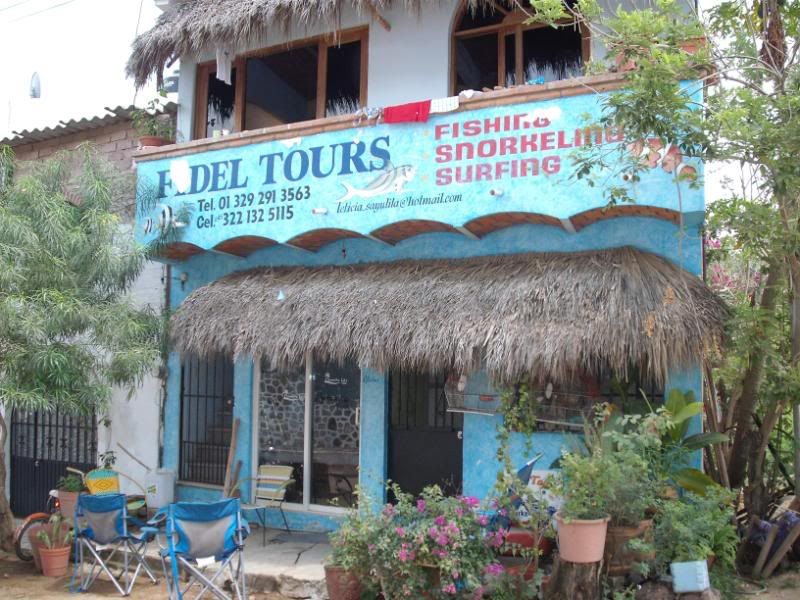 The gas man...
Many people get around the hillside town on these...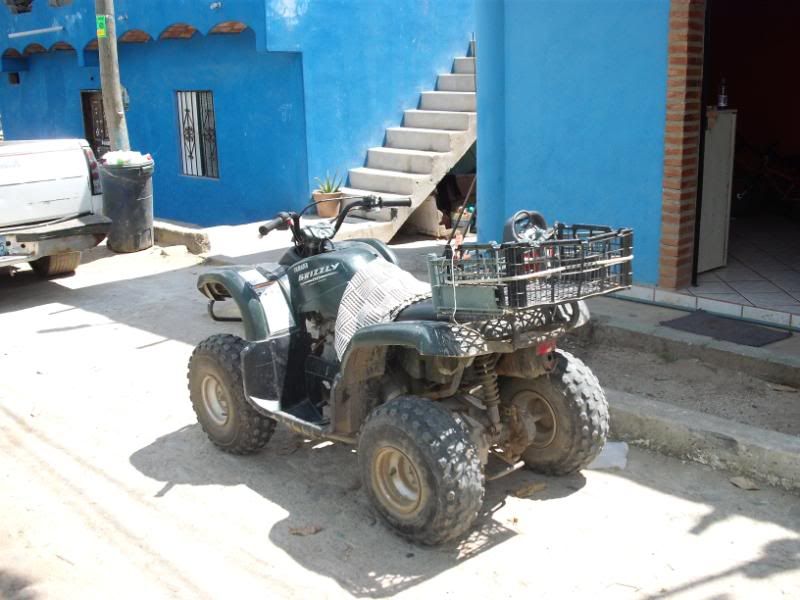 I guess they have perogies here?!?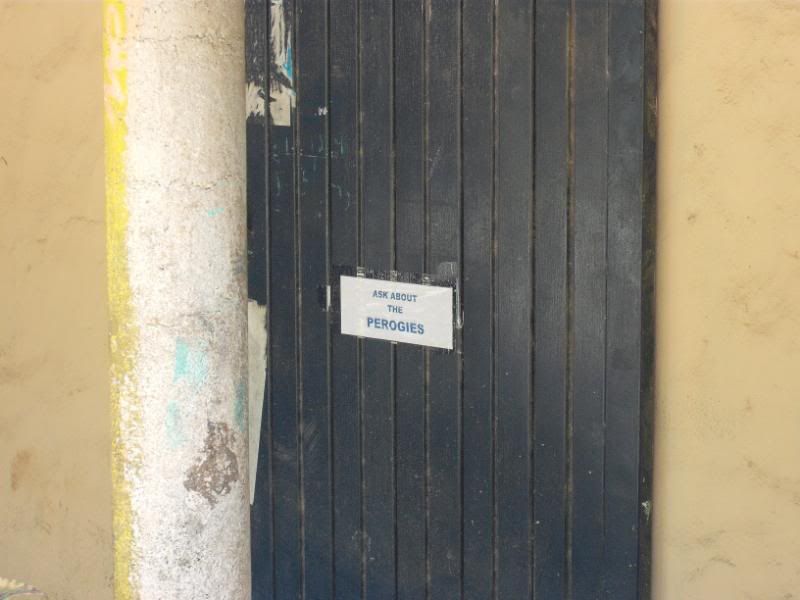 This lot was vacant when we were here...same peace sign, even.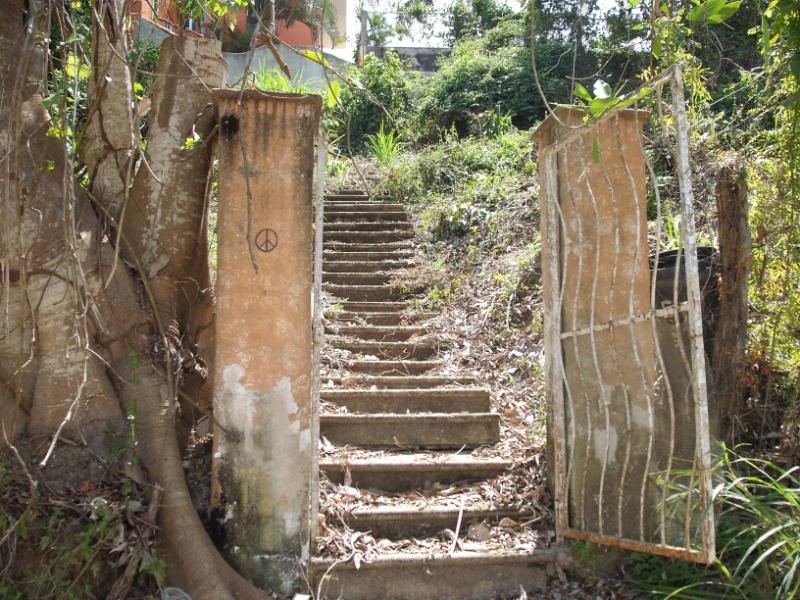 Up the hill....this walk was more rutted in the rainy season.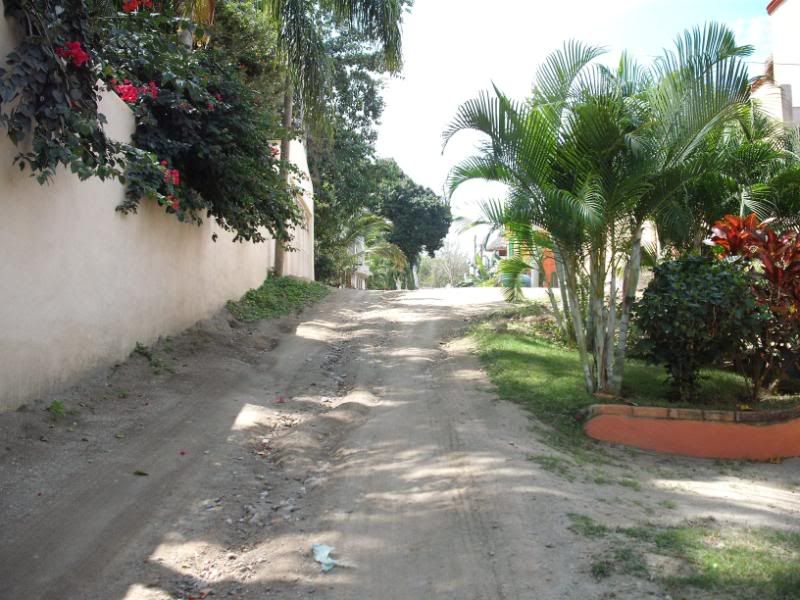 Here it is, Case de Ensueno...$500 a week, what a deal, for a HUGE villa room with a king bed, full kitchen, living and dining areas, and a big patio, also a plunge pool.
Looks like they are doing some minor renos.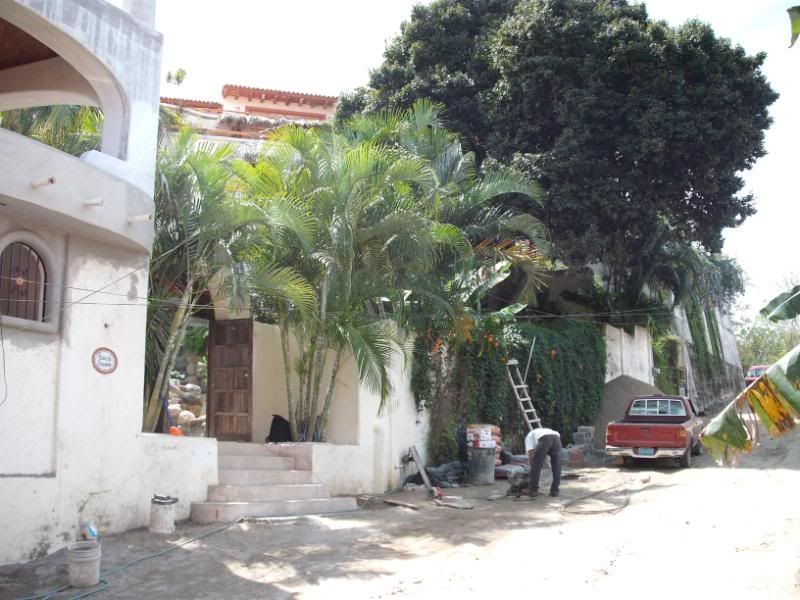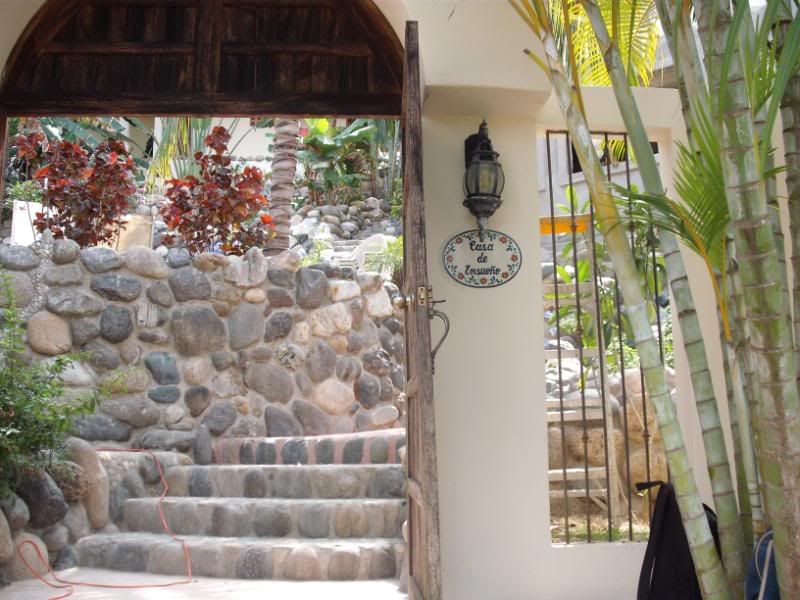 the view across the street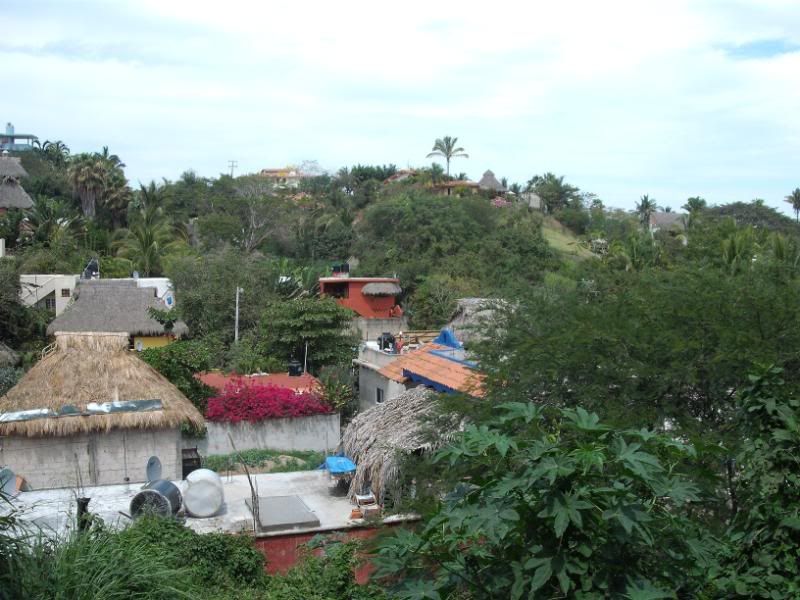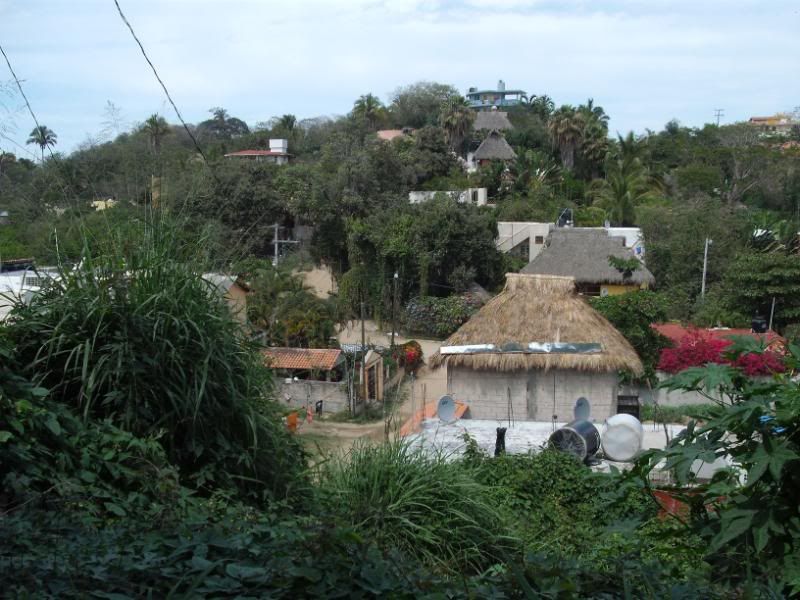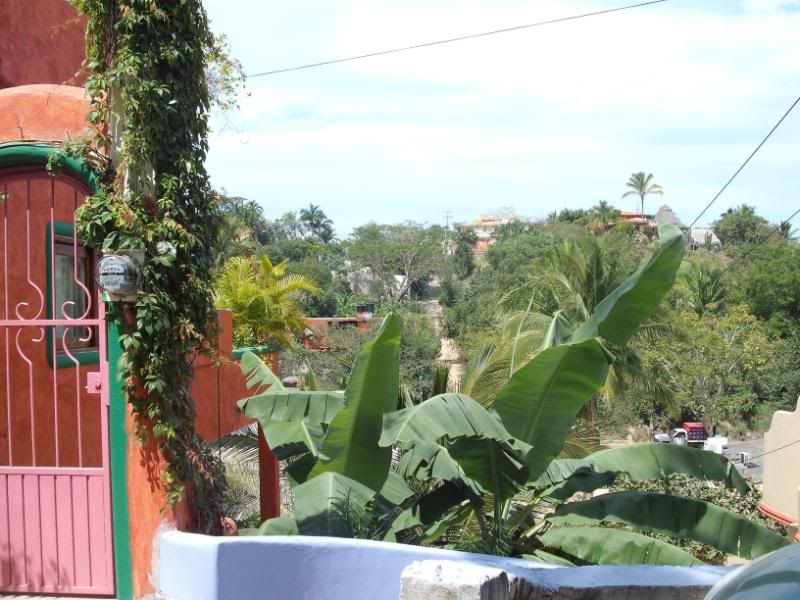 Then I wandered back to get Don (who was napping and watching the topless sunbathers)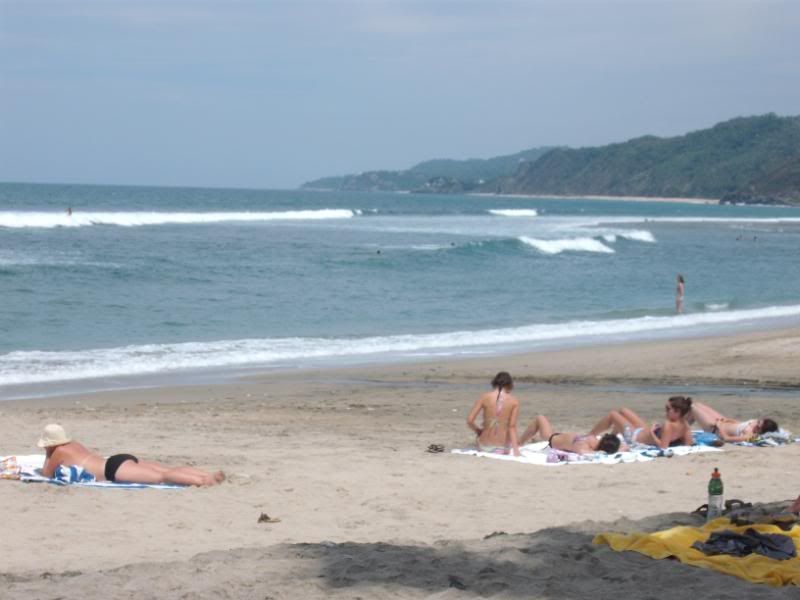 and we went the other way down the beach in search of some lunch. The beach goes from finer to more pebbly for a while in the middle of the bay.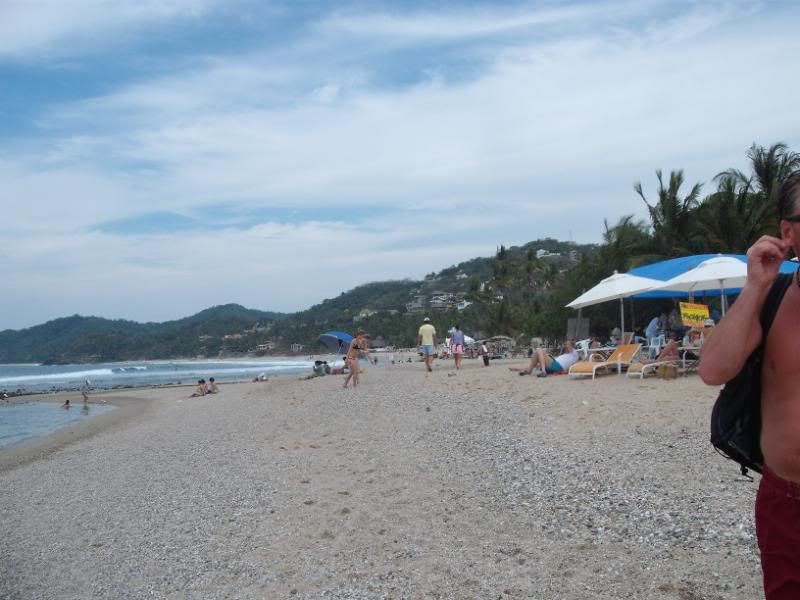 It was a nice day for a day trip, a bit overcast and warm, not hot.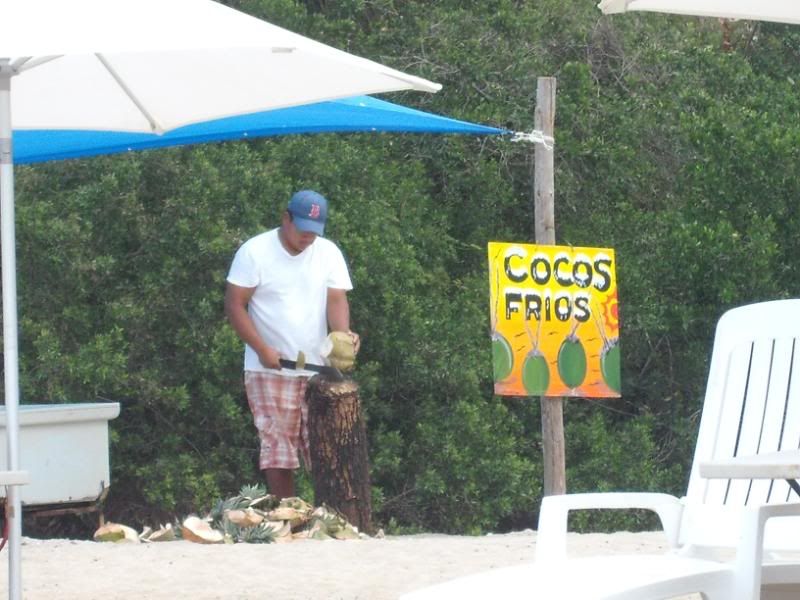 I went to take a photo of the tenting area and didn't even notice the couple making out until I got home!
THEN I went to take a pic of the cute perro and got them again!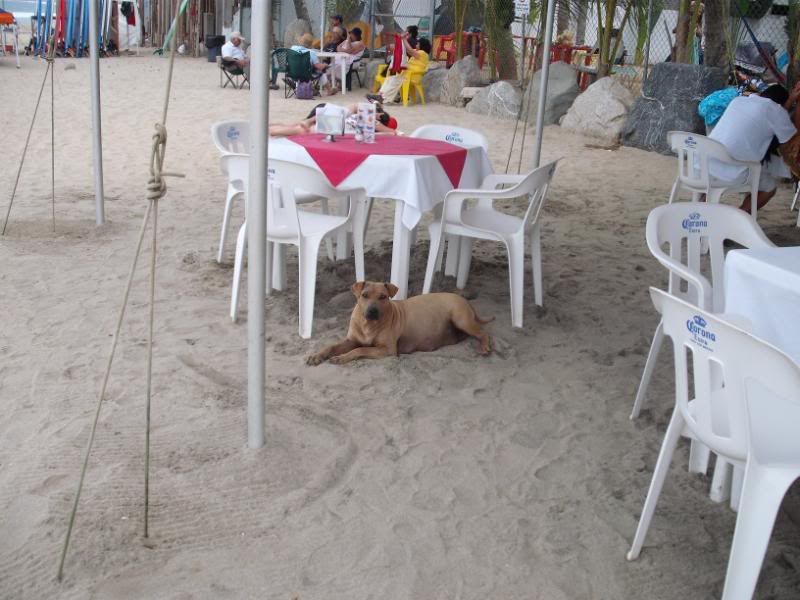 Candy man taking a rest.
We found a place to put our toes in the sand.
I ordered a Michelada, Don a Sol, and we shared some shrimp tacos and ceviche.
And then I saw him! The coconut cookie man! I had to buy a bag, these are the BEST cookies in the world....shredded fresh coconut with honey and carmelized...heavenly!
Shrimp on a stick??