Mon, Mar 1, 2010
Ek Balam tour day!!!
First off let me say that, yes, I booked one of the big bus tours!!
It was actually and awesome tour with a great guide.
So had the joy of getting up @5:30am on vaction. Met the bus at the Gan Porto lobby and got to spend some time picking up other tour goers. Let me say that the bus was awesome. Much better then expected, and it even had seat belts (which most of our buses in Canada don't).
Our first stop was in Valladolid. (Still can't pronounce it). Had a tour of the church, town square and the town hall.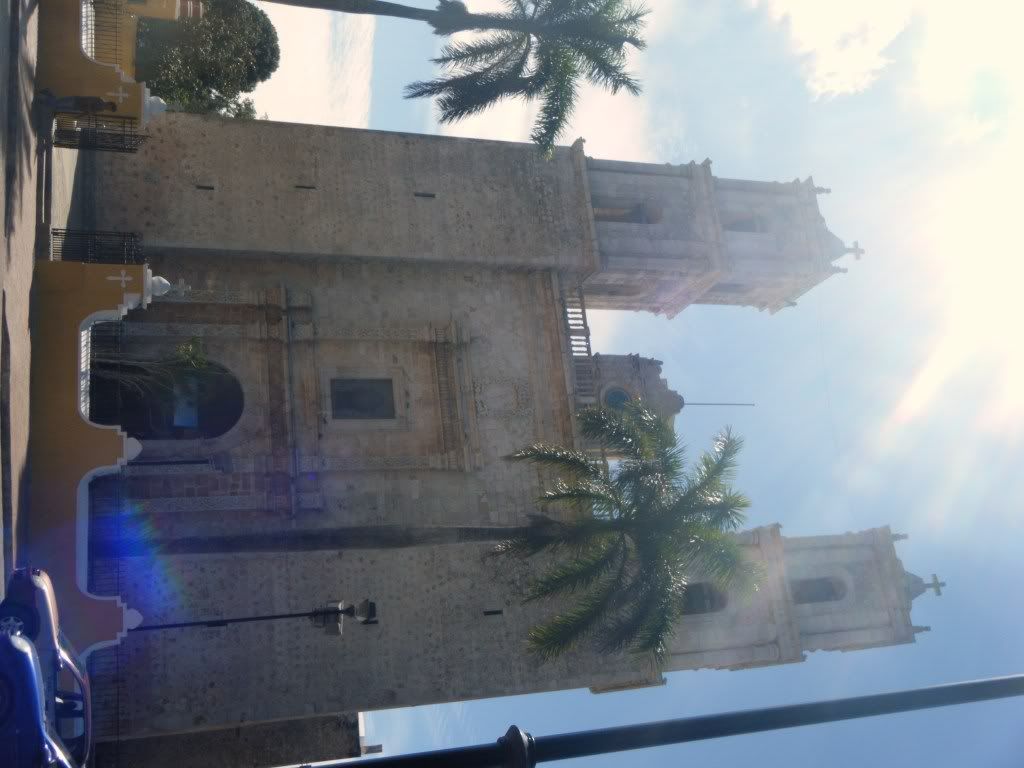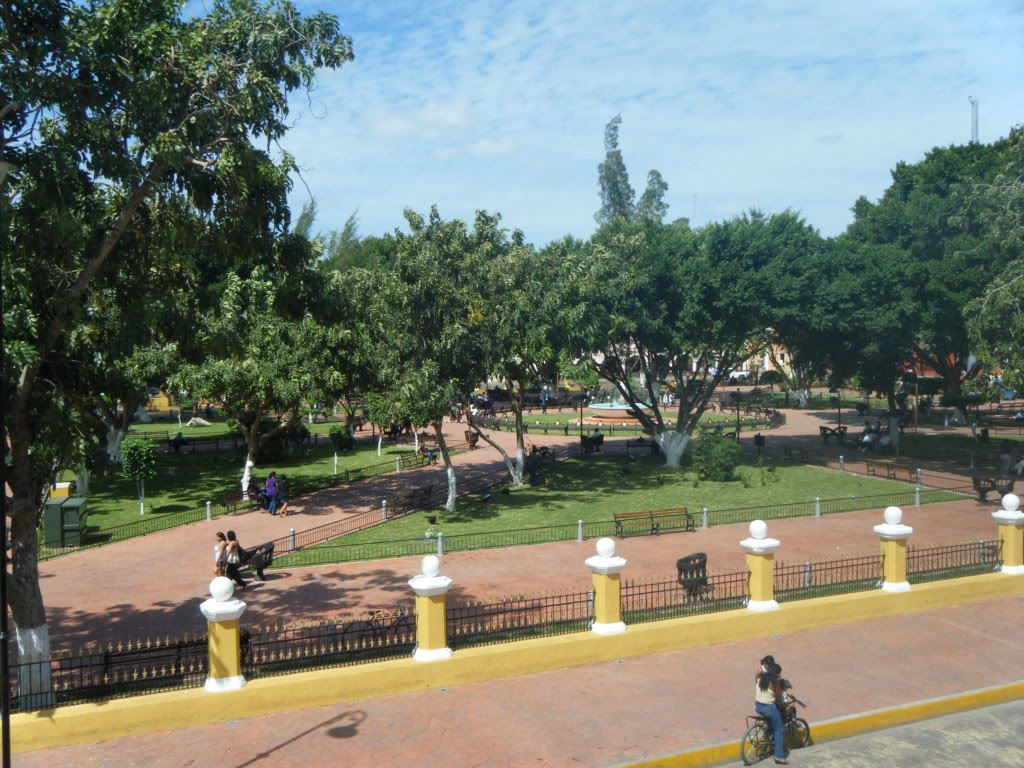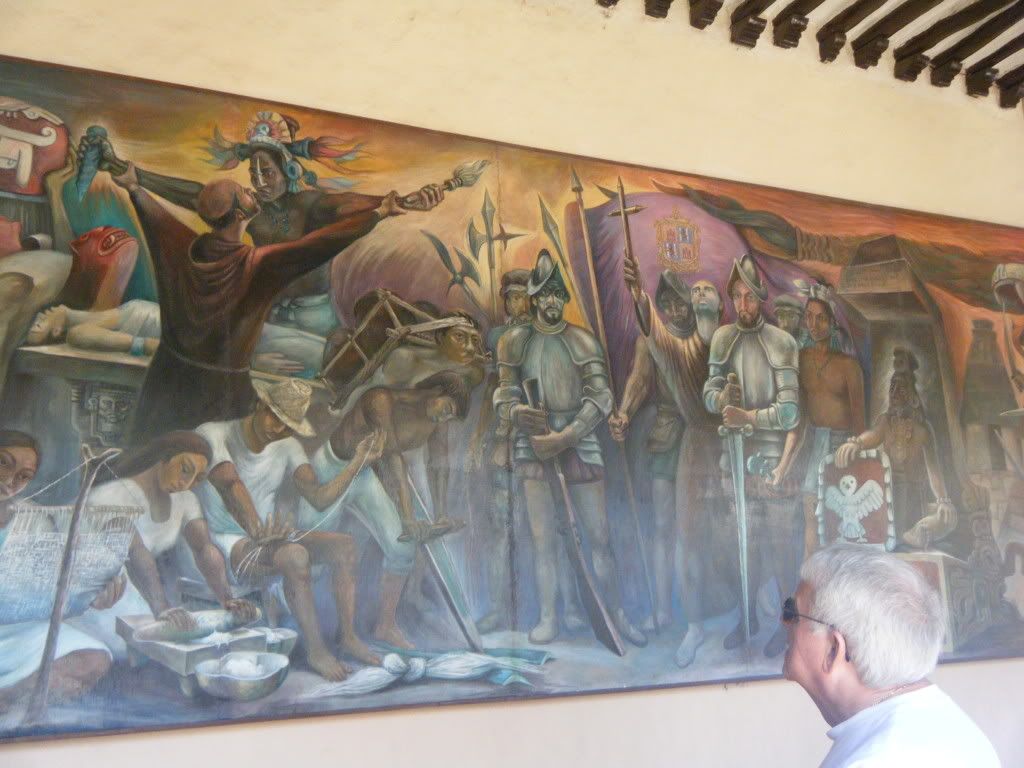 Next stop is the Samaal Cenote. Having seen pics of this I expected it to be nice, but it was breathtaking. No pics can do them justice.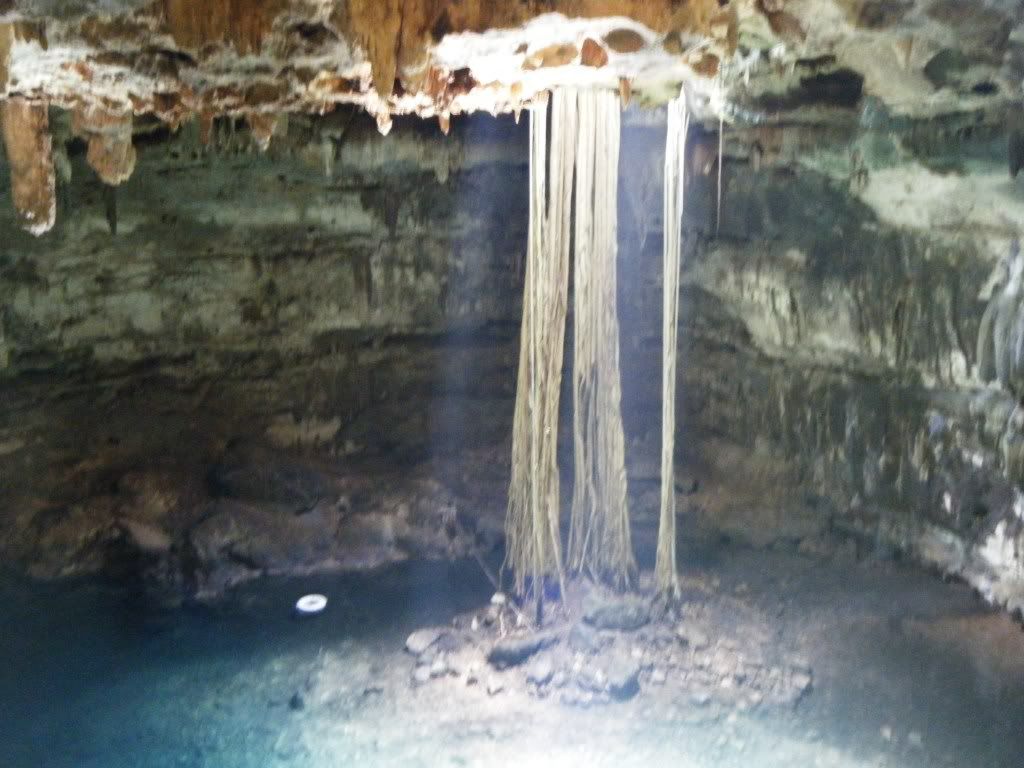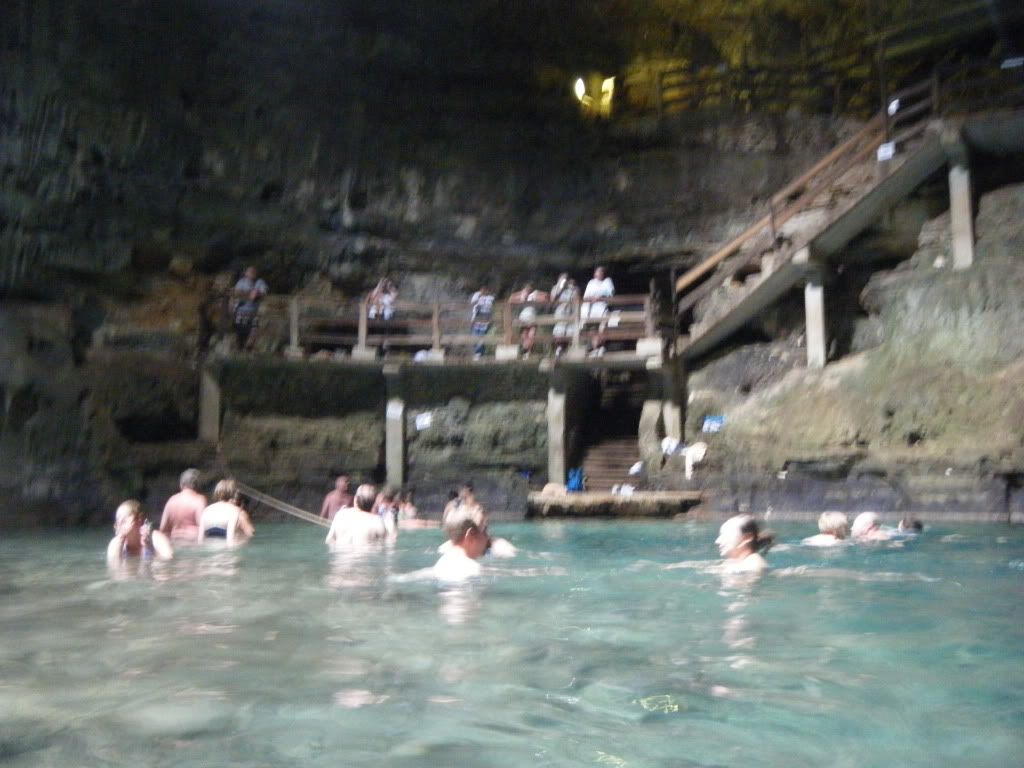 We stop at a hacienda for lunch before heading to the ruins.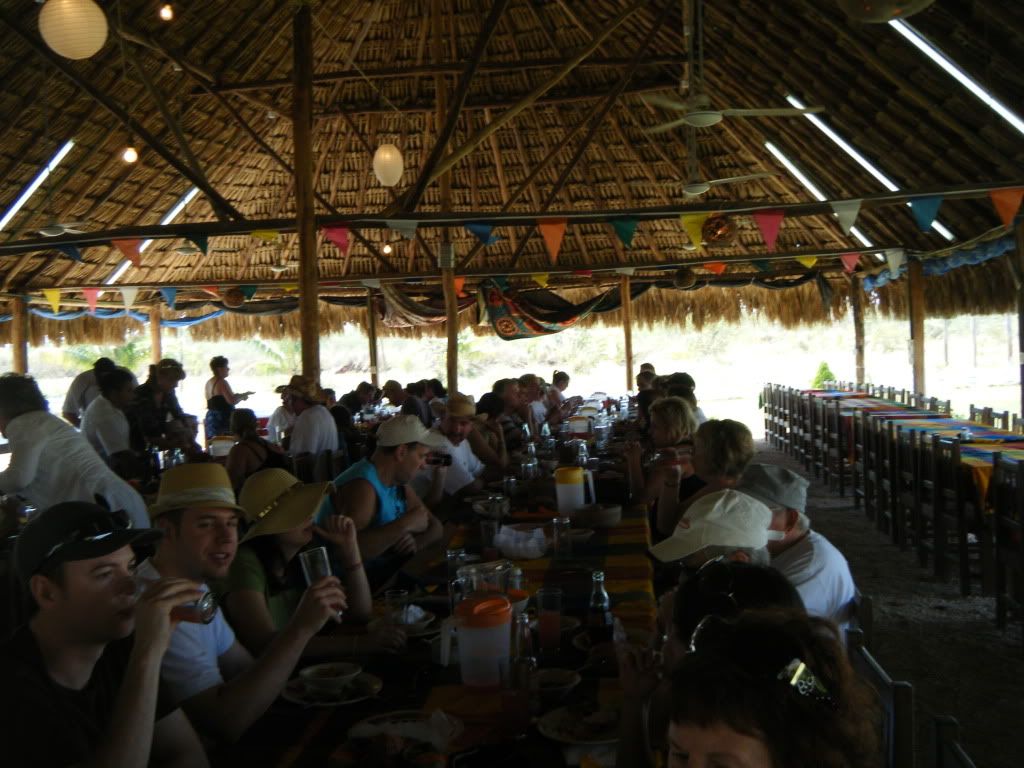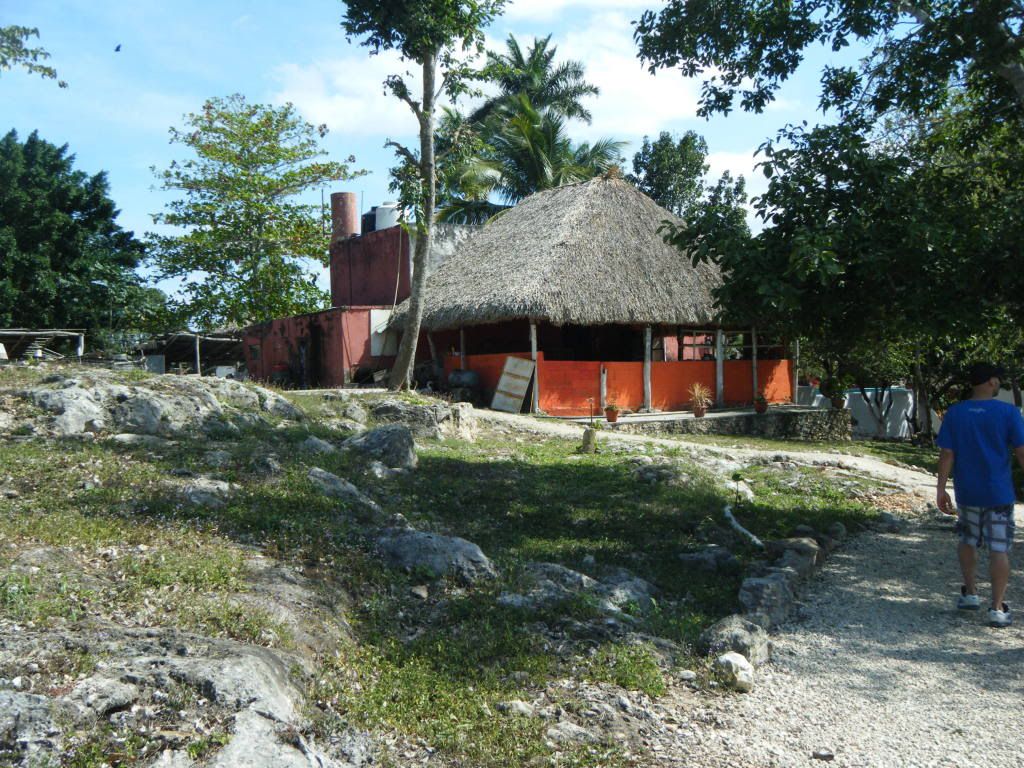 Now off to the ruins. I really enjoyed how these ruins were pesented. I know it's only because they aren't as popular as CI, but it was really nice to basically have the site to ourselves without all the venders. Loved the ruins and got to climb both the oval palace and the acopolis. For someone who has problems with heights and had no intention to climbing any ruins, the views and climbs were awesome!!!
View of the Acropolis from the top of the Oval Palace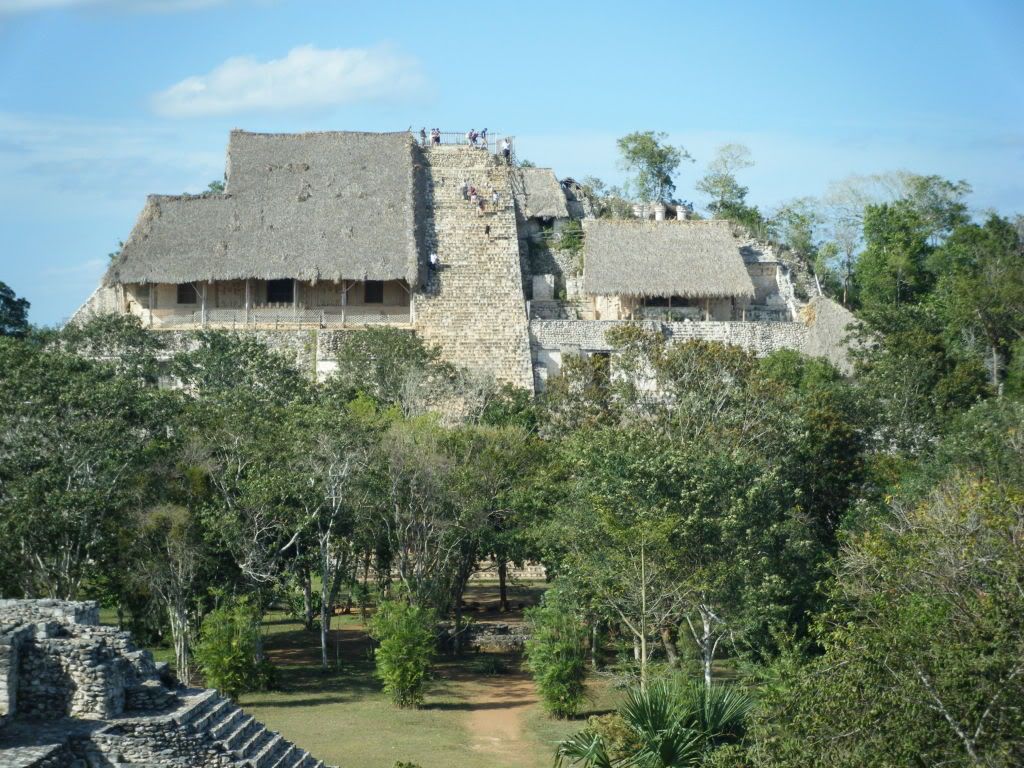 The Twin Towers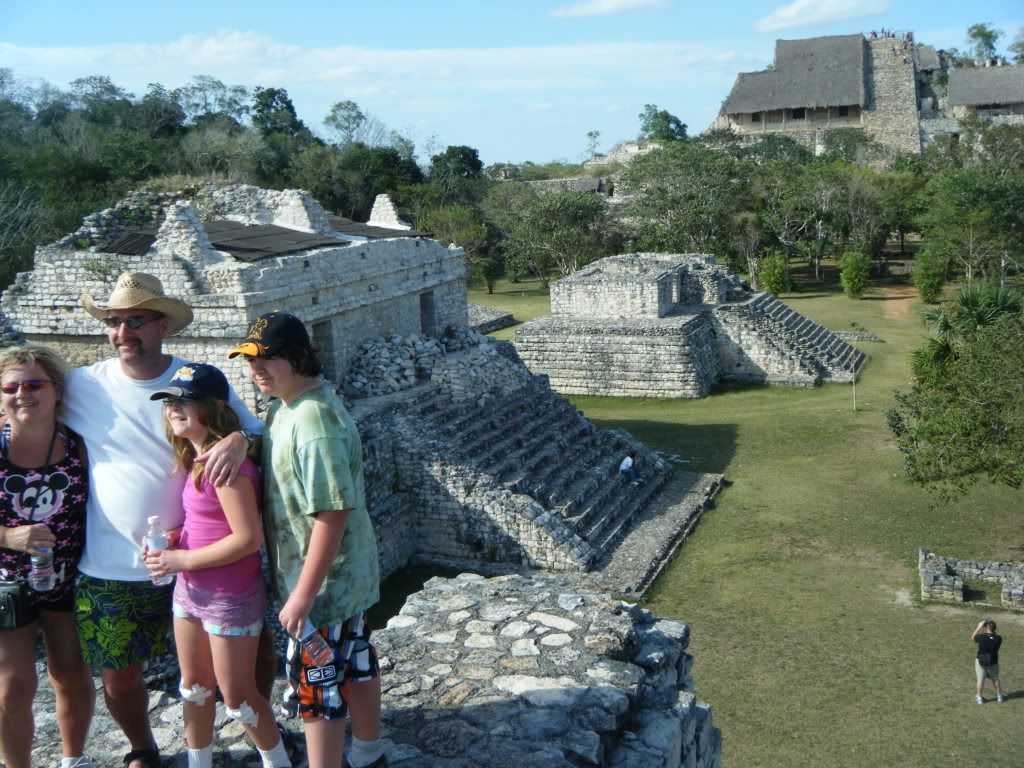 The Oval Palace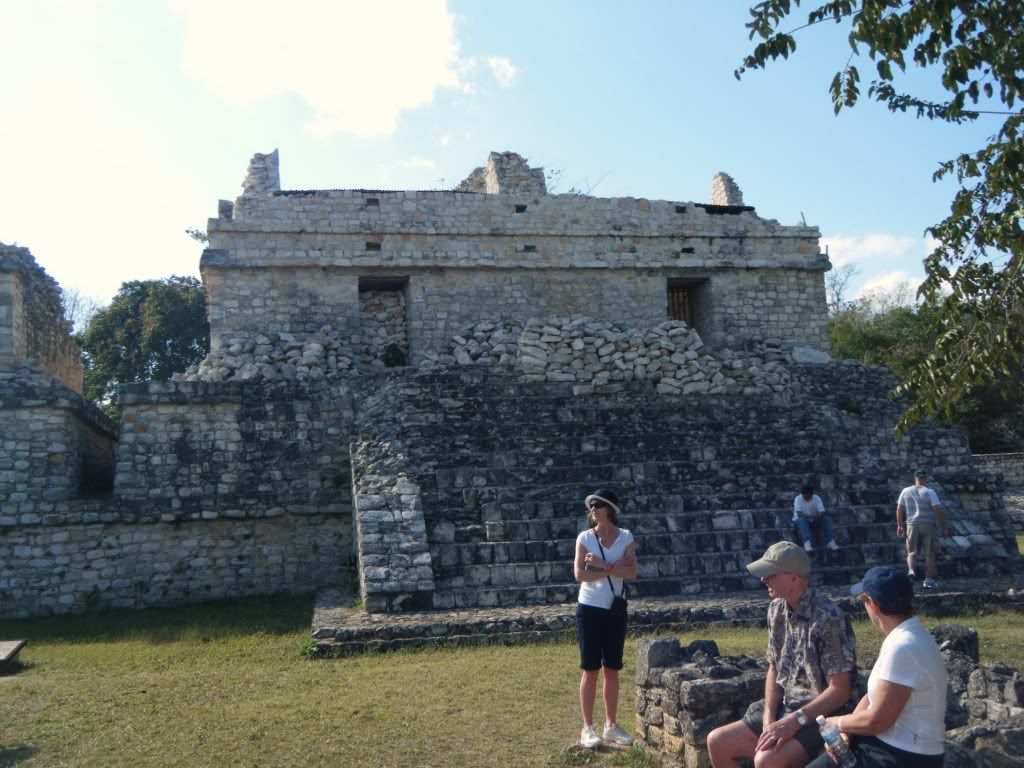 View from on the Acropolis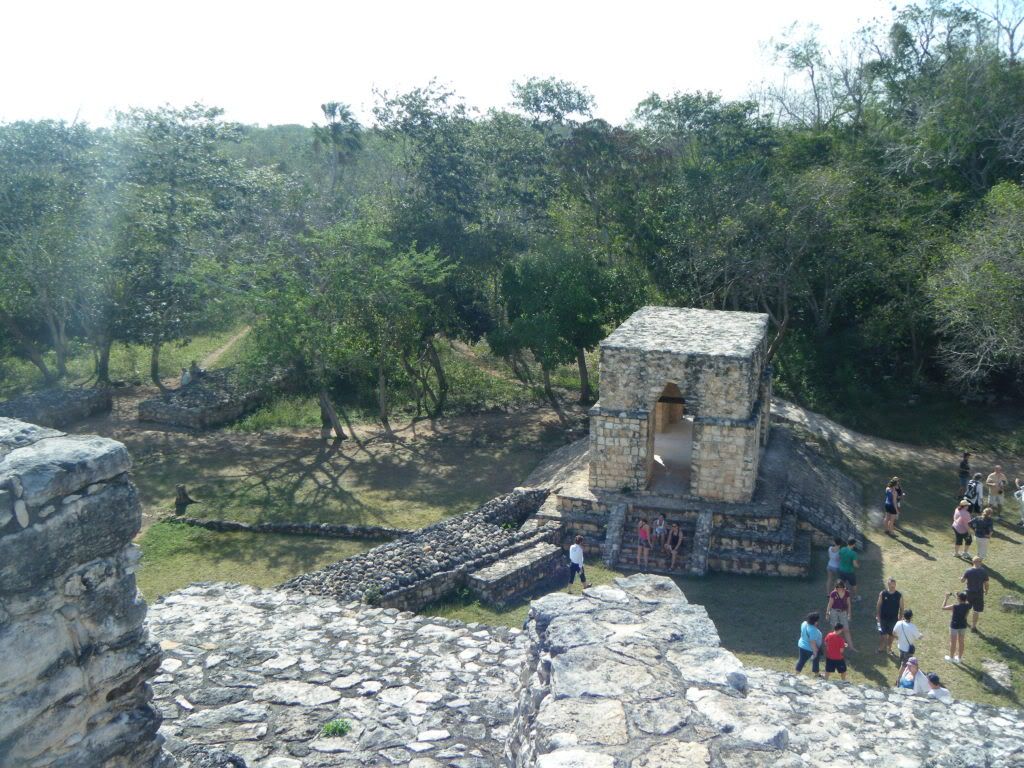 Some of the Acropolis carvings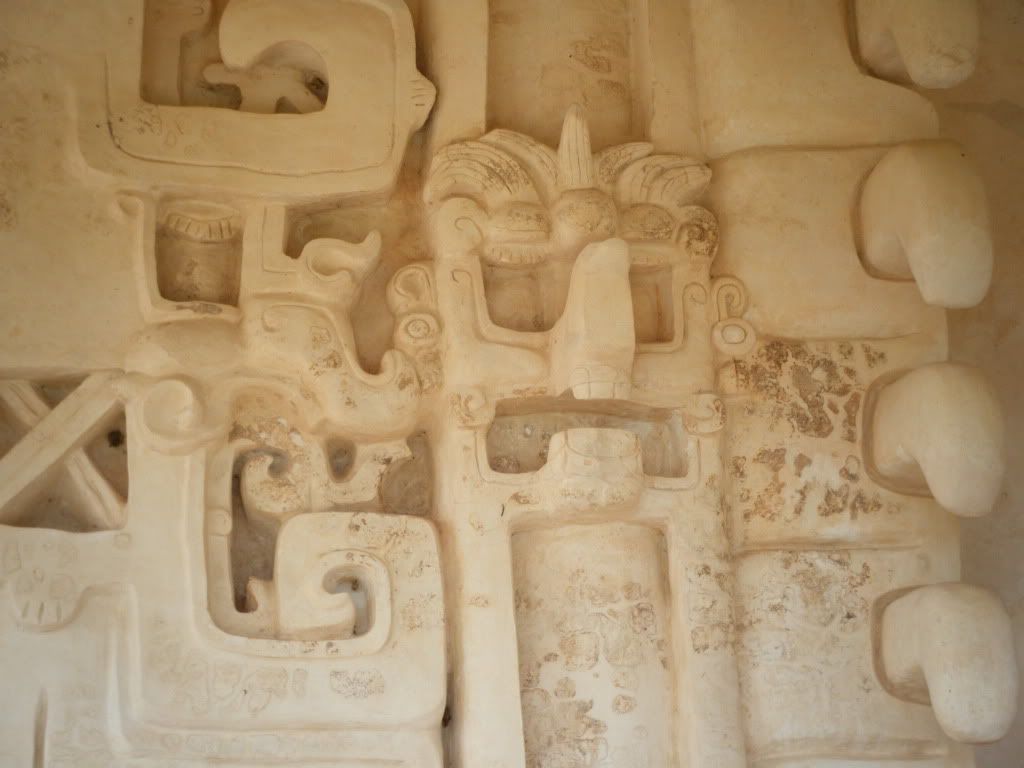 Finally ended up back at the hotel around 7:30. Was a long day, but worth it. Grab a quick bite to eat in the room and headed to Luna Blue for drinks with Philip and Shannon. Got to met a few more peeps, then headed off for some much need sleep.
__________________
Pam
"I've seen a look in dogs' eyes, a quickly vanishing look of amazed contempt, and I am convinced that basically dogs think humans are nuts." - John Steinbeck
September 6, 2013 - 29 days in CHINA!!!
March 4-18, 2014
February 20 - March 6, 2013
February 25 - March 10, 2012
February 6 - 20, 2011 - Condo @Casa del Sol
March 2010 - Condohotel El Patio