Mornin' peeps.
Been on the go but here is an update.
Got back from Coz on Tues.
Wed. we chilled on the beach in front of Playa Palms.
Thursday nite at Bad Boys with the usual suspects.
Lotsa guest performers and stayed til 9.Whew!!!!!!!!!!!!!!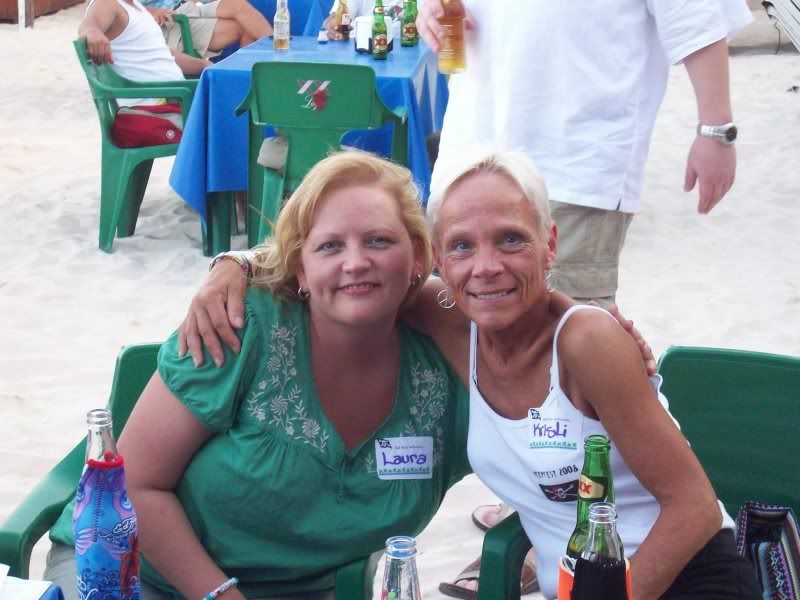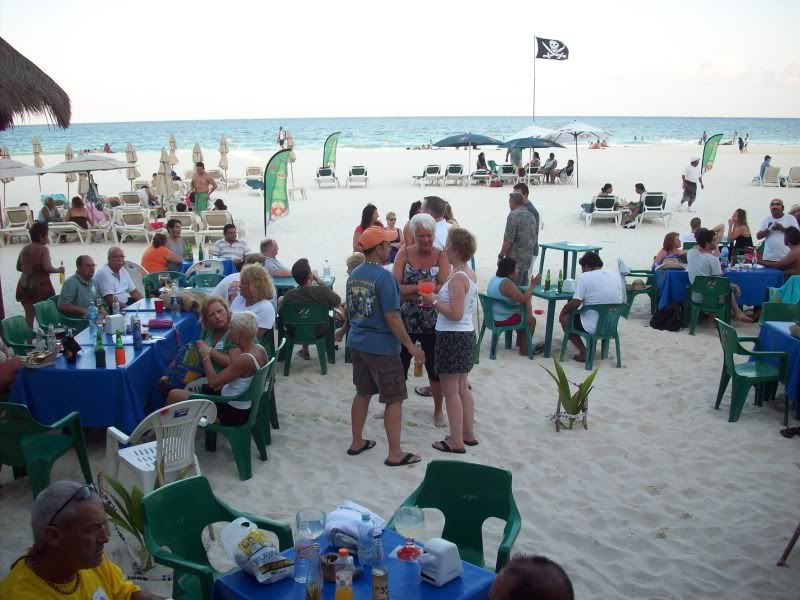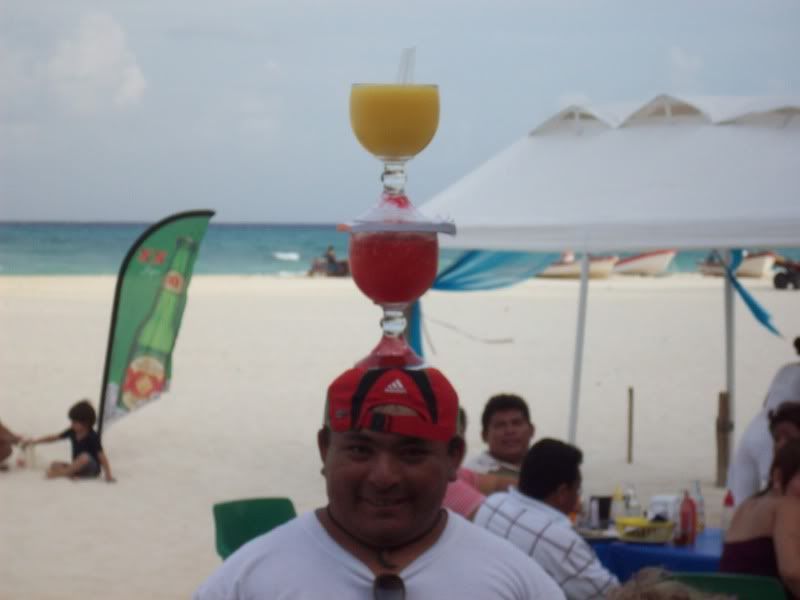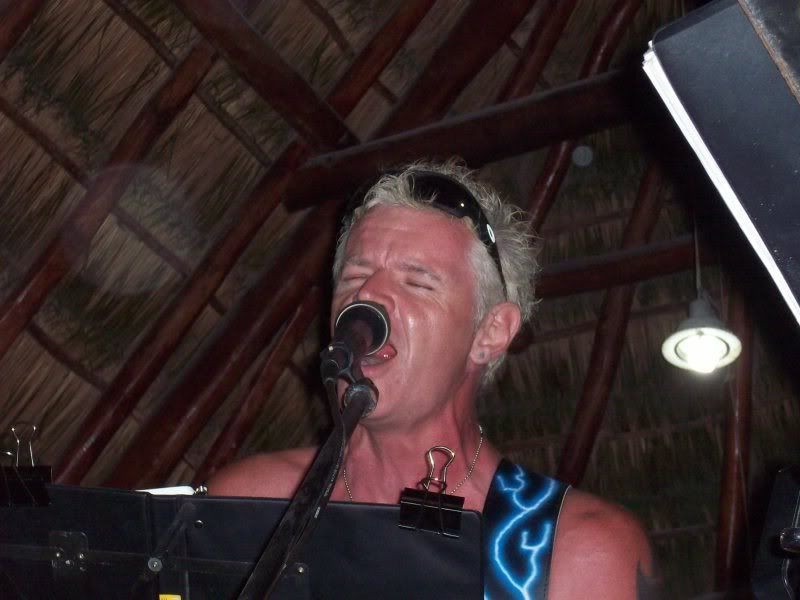 To Akumal Fri. with Don, Del, Lisa, Adam, Tom, Laura, and Paul.
Chilled on the beach.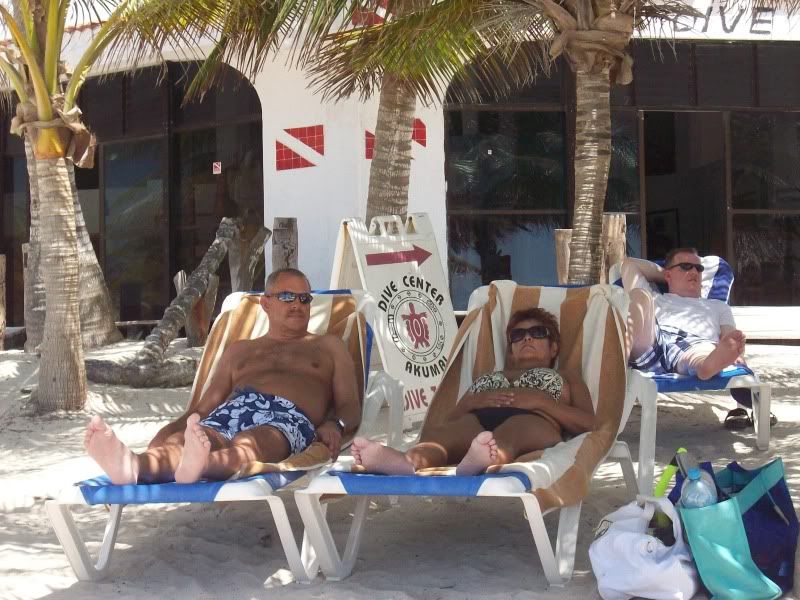 Local came in with a couple Mai Mai (?) he had just caught.
Guy was cleaning them on the beach and along came another local
for a hand out.
He landed right next to him and tried to grab the tail.
Hung out there for 15 min. before finally getting a freebie.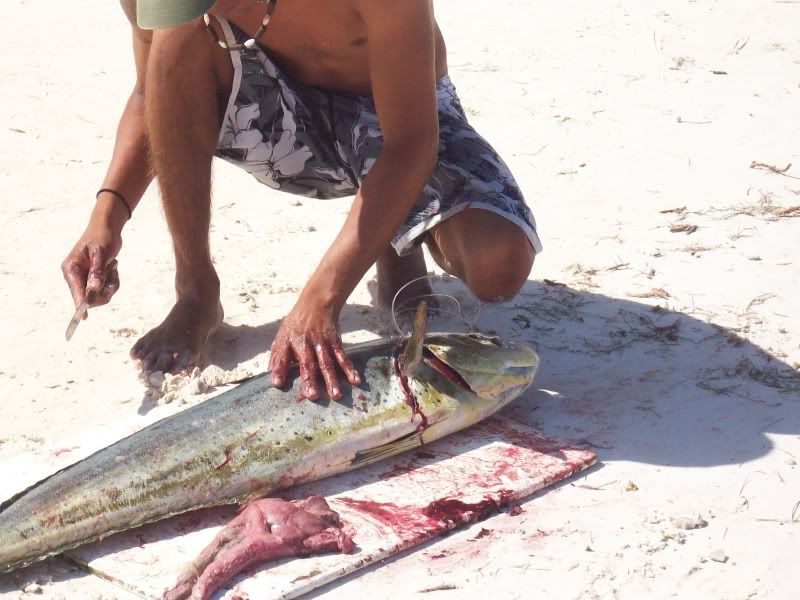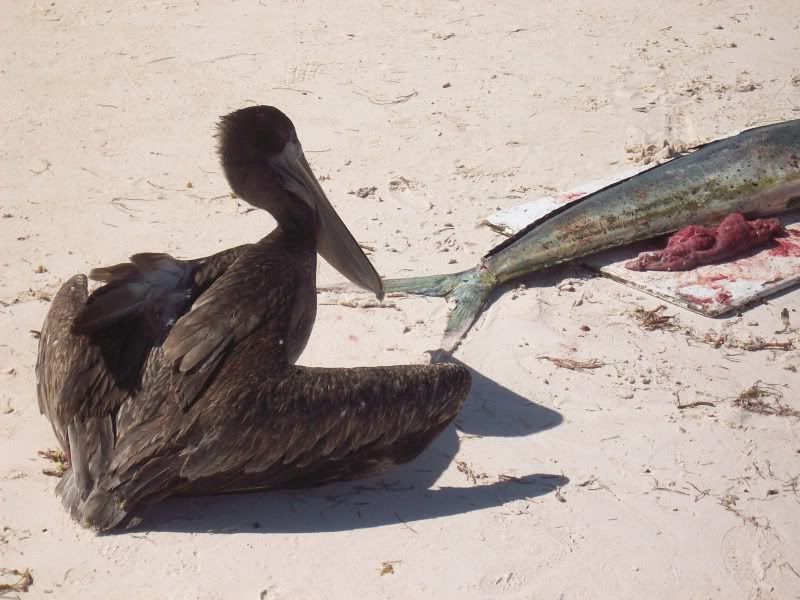 To HC Monterray for dinner with Don and Del.(still the best steak in PDC)
Then to Zenzie for a benifit for local.
Saw my first heavy metal in Playa.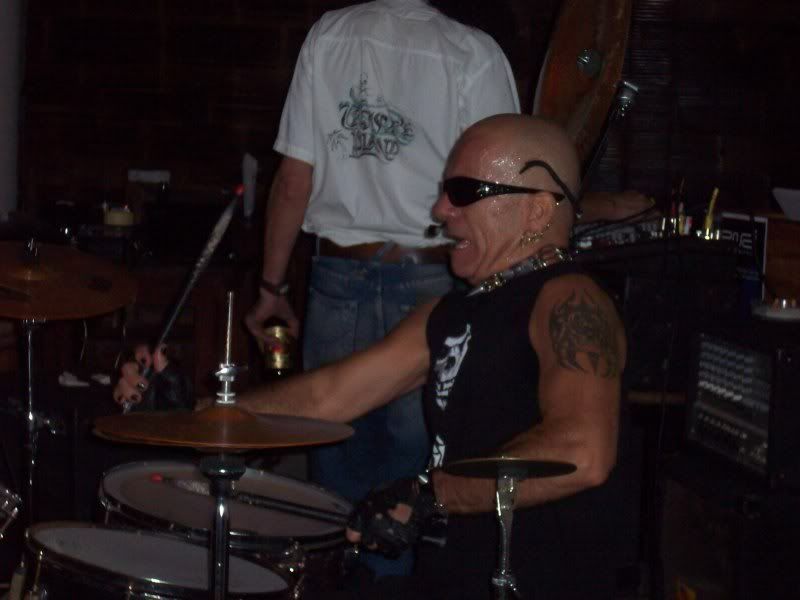 To loud for our taste so left to Fusion then crashed.
More later. Bad Boys again tonite after going to Peanut Shelter.
This s_ _ _ is gonna kill me but what a way to go.