I should mention Guerrero is one of the poorest states in Mexico, this was apparent around town when walking around. It is also the state where most of the immigrants who come to the USA come from. There is also a lot of narcoviolence in Guerrero although of coure not directed at tourists.
There have been a few minor incidents (shootouts, a grenade lobbed into the miltary base office) in the Ixtapa/Zihua area but nothing we found concerning enough to worry over- there have been a lot more in Acapuloc and in smaller towns (like the one Don went to fishing last year- that was a mistake). One evening we
did
see a huge, tough looking guy in a dark suit and sunglasses standing near 4 slick and shiny black SUVs in a nightclub parking lot near our hotel....hmmmm....we just avoided eye contact and kept briskly walking along!
Other than that, which of course could have been nothing (maybe it was the Governor!) we saw nothing at all and felt very safe walking around town, after dark too.
Our first morning we walked down the STEEP hill by our hotel......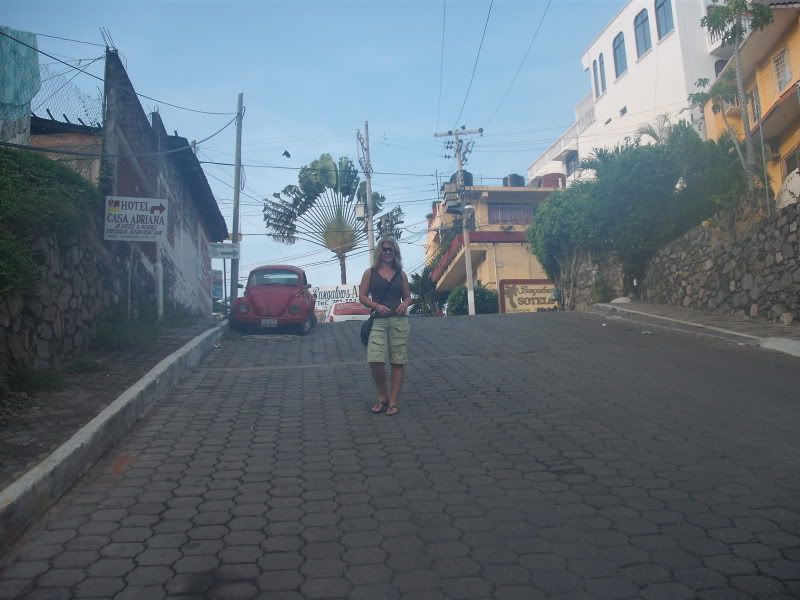 and had a great breakfast at a place right at the bottom on Adelita, the Patio Mexica.
very good food here, we came back twice for breakfasts. This place turns into a BBQ place called Rufos at nighttime but it was closed until fall, she said.
We had a little fridge in our room so we decided to walk to the Comercial Mexicana for some beer and yogurt and fruit and snacks. Plus I never pack shampoo and conditioner so we needed that too.
It's about a 15 minute walk away, across the footbridge over the canal and down the main street that runs along the canal. The canal is a concrete one they built for the river (I assume so it does not wash away?) but it's in pretty bad shape we noticed, the bottom has broken up and there are chunks everywhere....they need to do some work on it.
this guy had some funky wheels on his bike! Flames.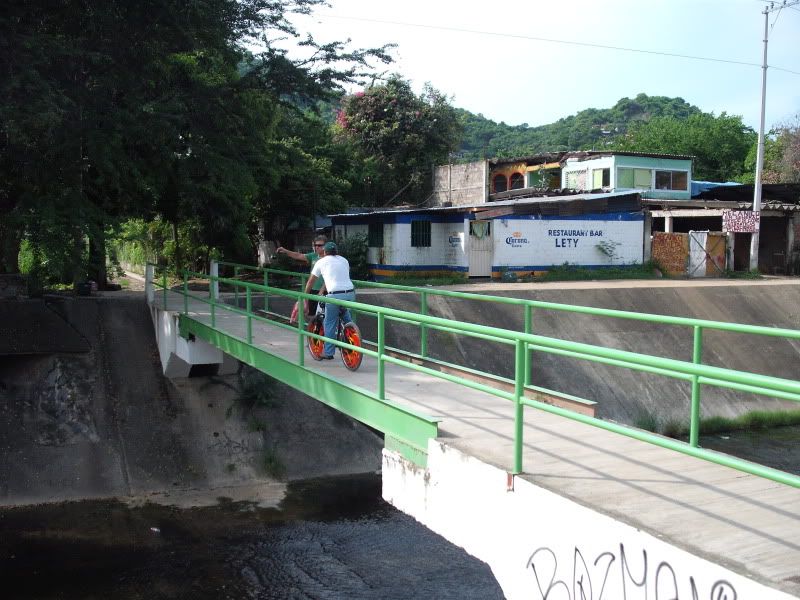 Ahhh the white pelican beckons...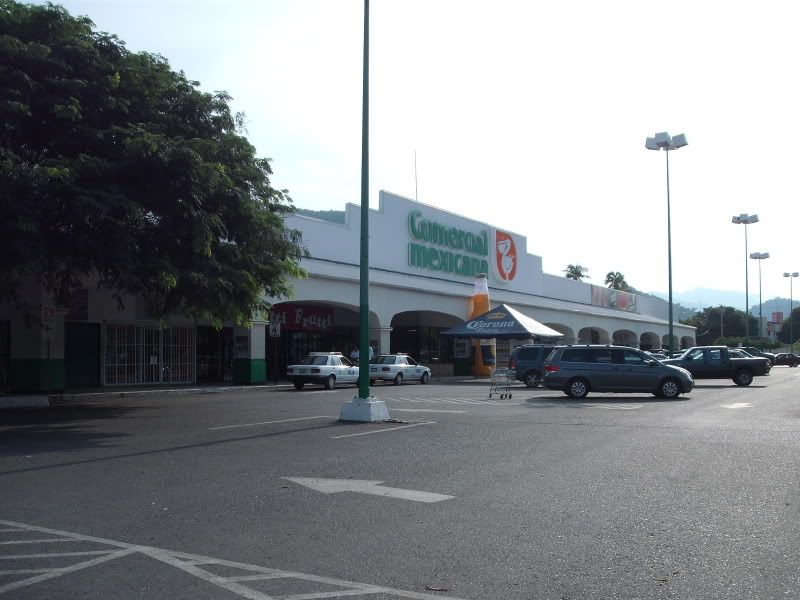 I can never get over the beer prices, less than half the price as here....these Dos Equis and Sol packs are 8 packs...$6.50 Canadian!
A fairly decent wine selection...
I work sometimes doing tastings/demos at liquor stores for a Barefoot Wine rep I know, so I took this pic for him.
Exact same price there as in Canada for that!
Squash blossom soup in cans!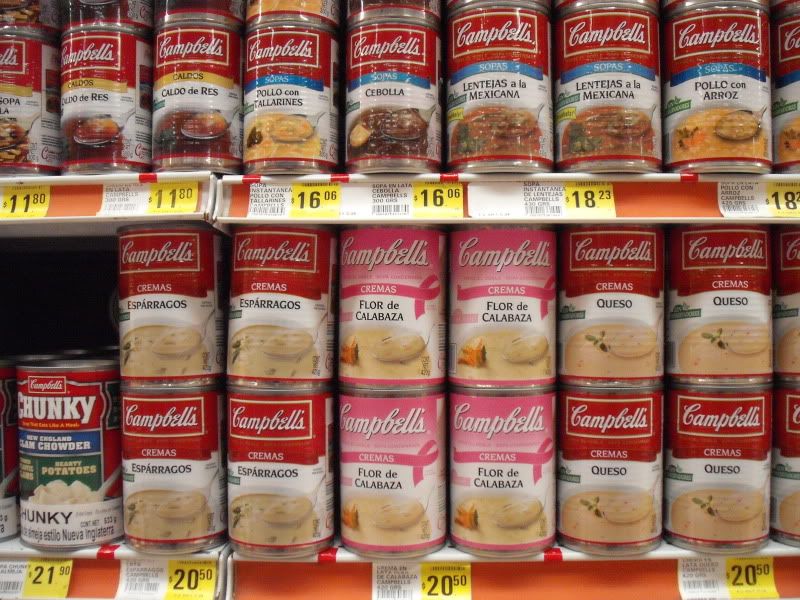 On the way back to unload we spotted this place, looked good, but every time we went back to eat there it was closed.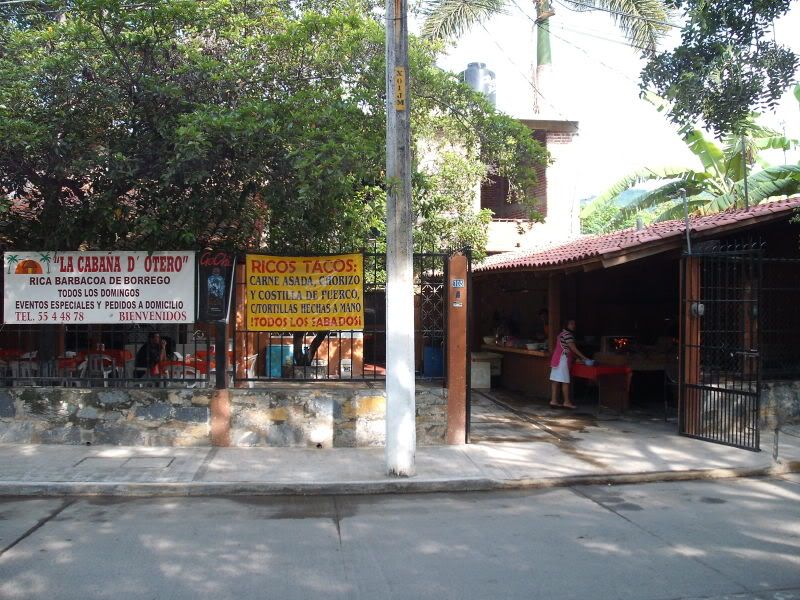 Pretty flowers, look like potentilla...