JUNE 2010 TRIP REPORT
MULING FOR COCOS CAT RESCUE
We flew Delta, non-stop from DTW to CUN. The flight was pricey, around $360pp (high for us cheapos)- especially given low season. I searched high and low for months for a better deal- never found anything cheaper.
The flight/trip to CUN was uneventful, EXCEPT for the fact that we gladly MULED supplies (as we've done on past trips) to Cocos Cat Rescue. It is cheaper for some supplies to be bought in the US and apparently cat traps (we brought 2) and veterinary medical supplies are cheaper in the US so off we went w/ our baggage and loads of stuff for Cocos Cat Rescue. I also welcomed other Coco's supporters to mail us donations to mule and was surprised at all the goodies that were mailed to us. I ENCOURAGE YOU TO MULE TO MX FOR CHARITY. Muling this stuff is so easy and we've done it on past trips. Laura, Coco's founder arranges the packages to be mailed to your home and emails a declaration letter in Spanish for customs. This time thru customs, they were a little baffled by all the stuff we brought- so I have a feeling that is why we got the "red light". They opened the boxes, thumbed thru it, read our letter, put everything back....all with no problems, let us threw. No problemo!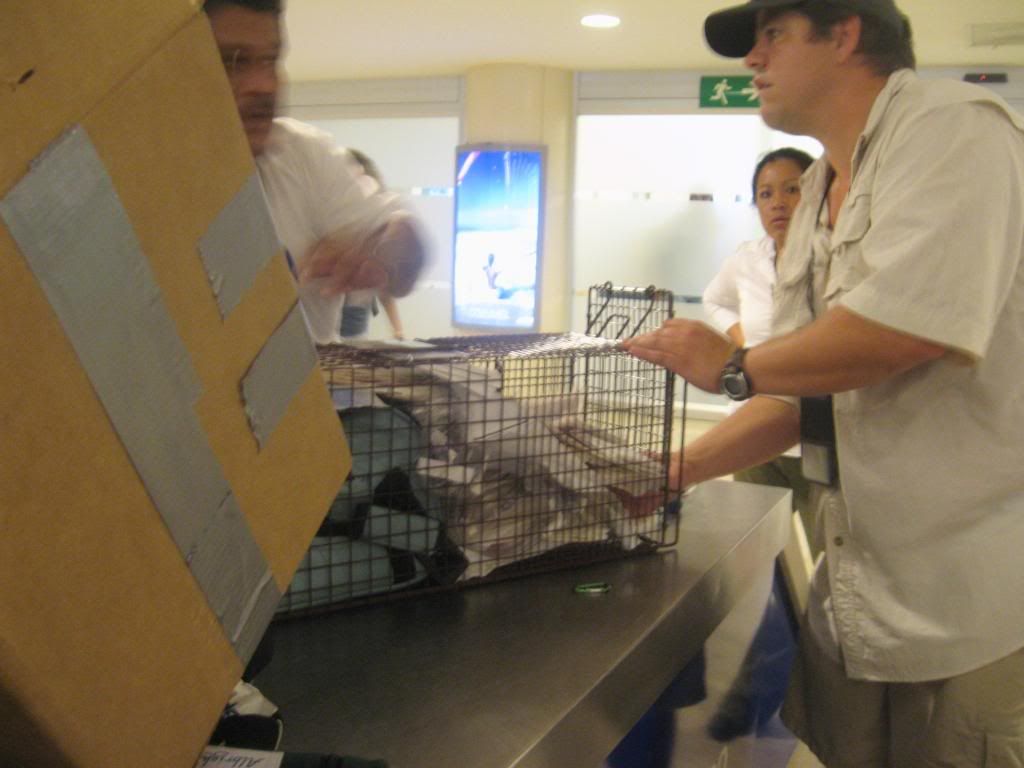 CUN to PLAYA via ADO BUS
The ONLY way to go from the Cancun airport to Playa while on a budget is the ADO bus that runs almost hourly. It's a first class bargain-priced (I want to say no more than $110 pesos), plush, air conditioned & spacious ride. The highlight of the ride is watching the American movies they play voiced-over in Spanish! The bus comes equipped with a bathroom- so go ahead and grab that pricy beer/drink at Coconuts, Cancuns outdoor airport bar. I am always soooo mad when Scott overpays for that first beer in Mexico, I feel like he ruins the whole point of a budget trip all in one big beer gulp
. I've written about the benefits of riding ADO in past reports and utilizing it cannot be emphasized enough if you're on a budget. Actually I've taken more uncomfortable (& pricey) cab rides to and from the airport.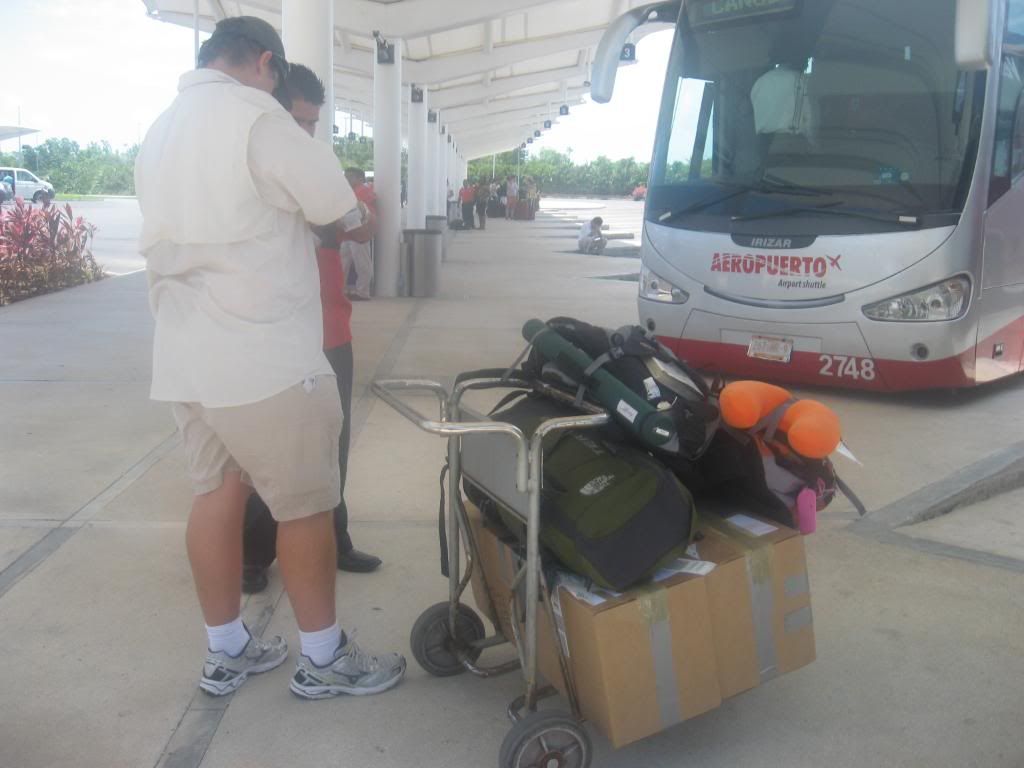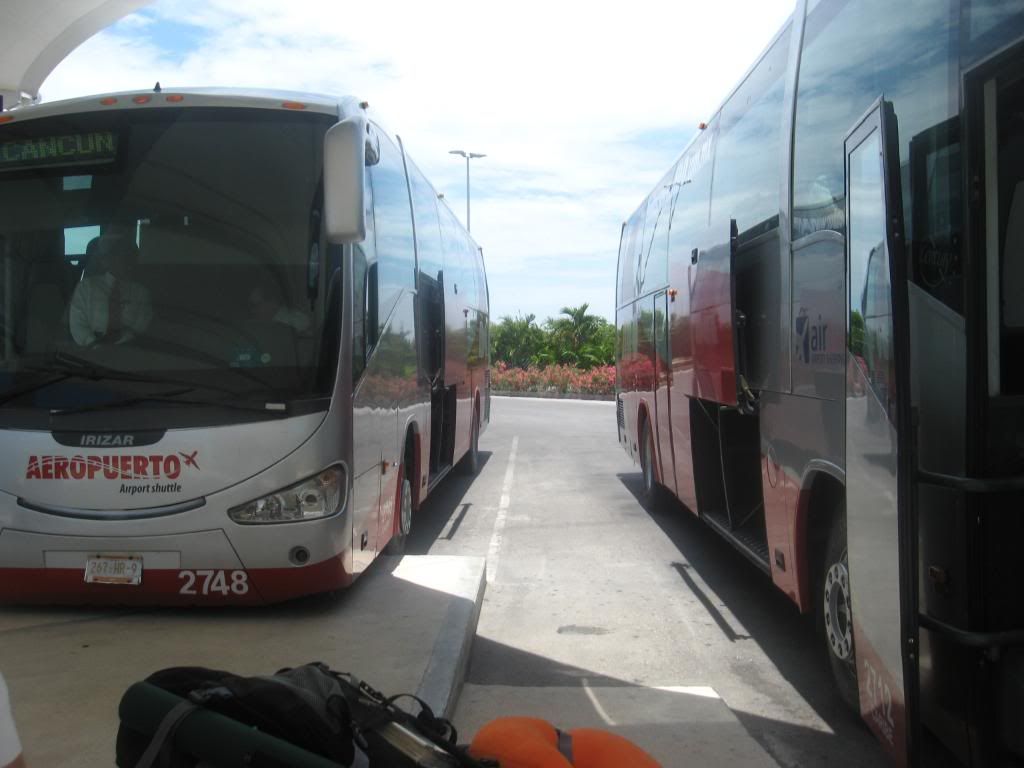 MOM's HOTEL
Ranked one of the best budget hotels in Playa via the Playa websites, I had to try Mom's Hotel. The price was of course cheap at $35 (USD) a night (our normal price range). Some of our friends we have met in Playa who frequently vacation there (Brenda & Joe and Nancy & Gary) stay at Mom's long term (a month or more) and are pleased with their good long-term deals and out-of-the-way friendly service. We have been to Mom's before visiting Brenda and Joe, but had never booked a room. Mom's has an old-school Mexican charm, a "Playa-esque" court yard, a rooftop for socializing and a reputable restaurant known for it's home-cooked German-American food (popular among the ex-pats). We booked a room with air conditioning, a walk-in shower, television and king sized bed. It was average, nothing to rave uncontrollably about, but all-in-all a good deal.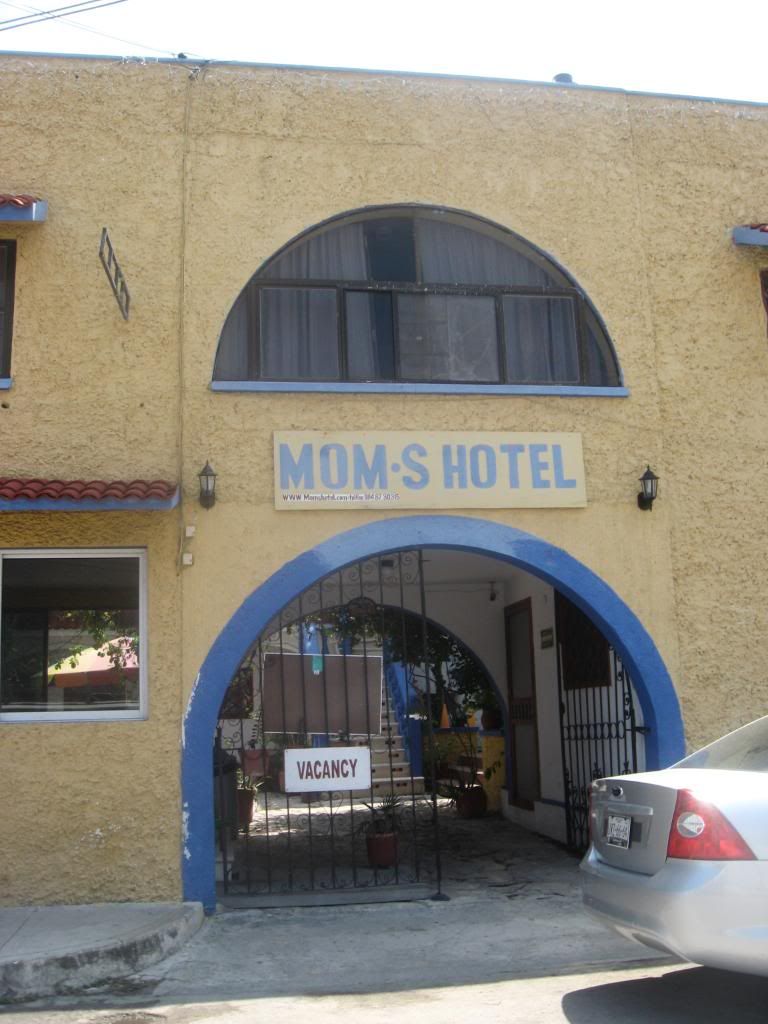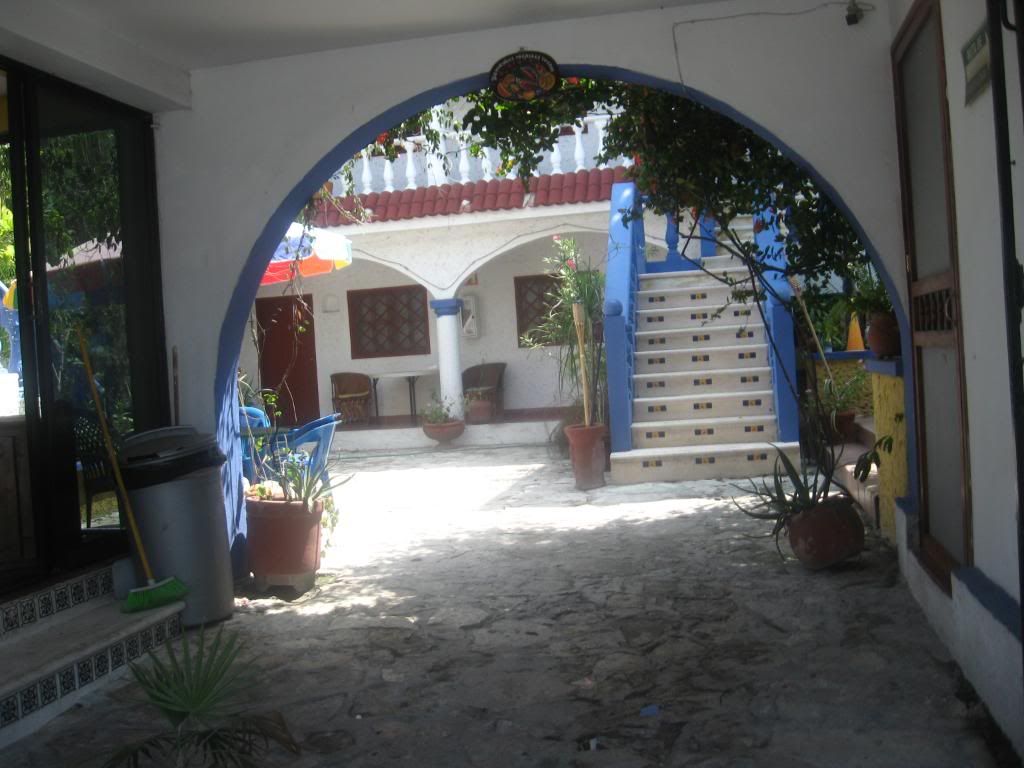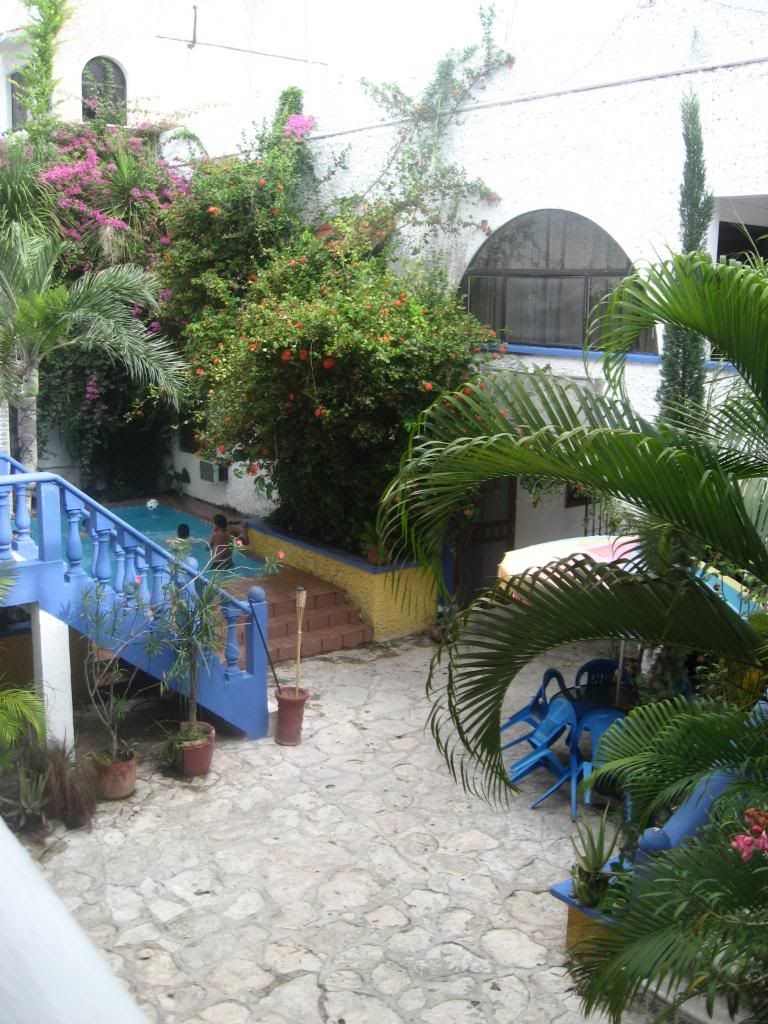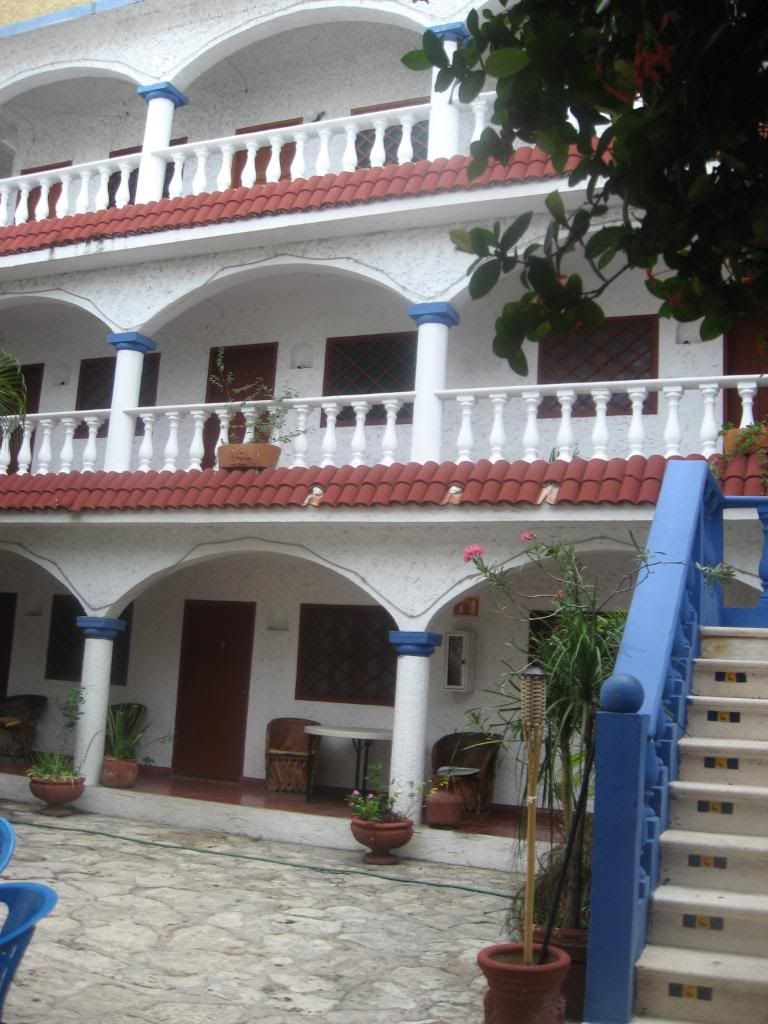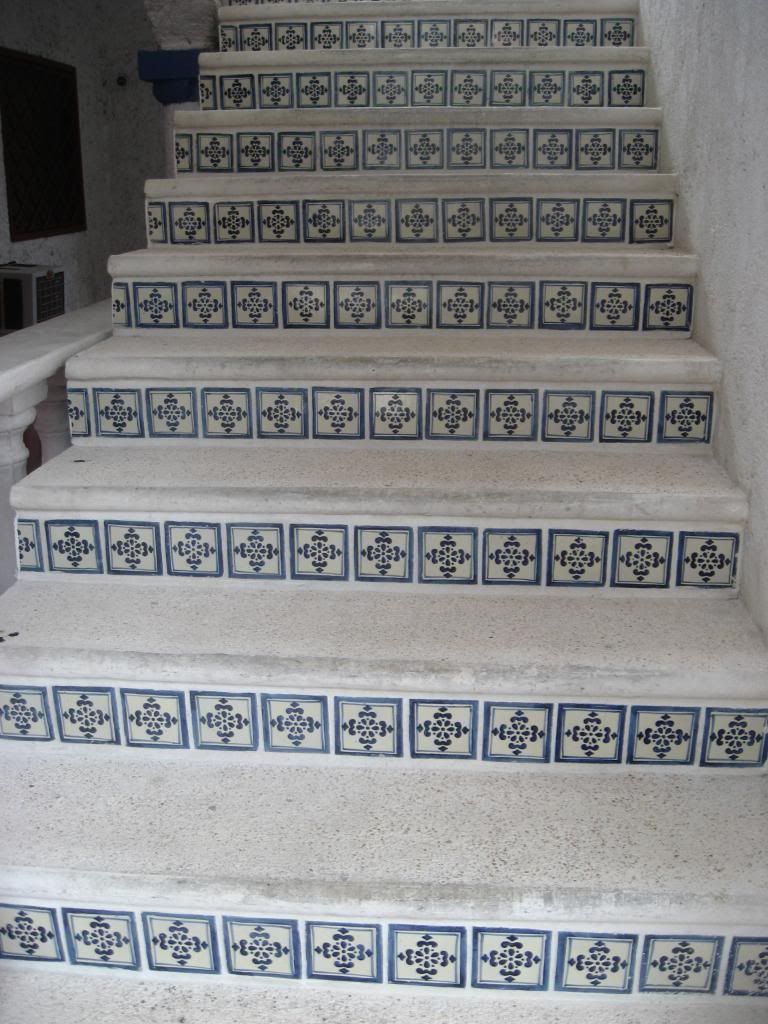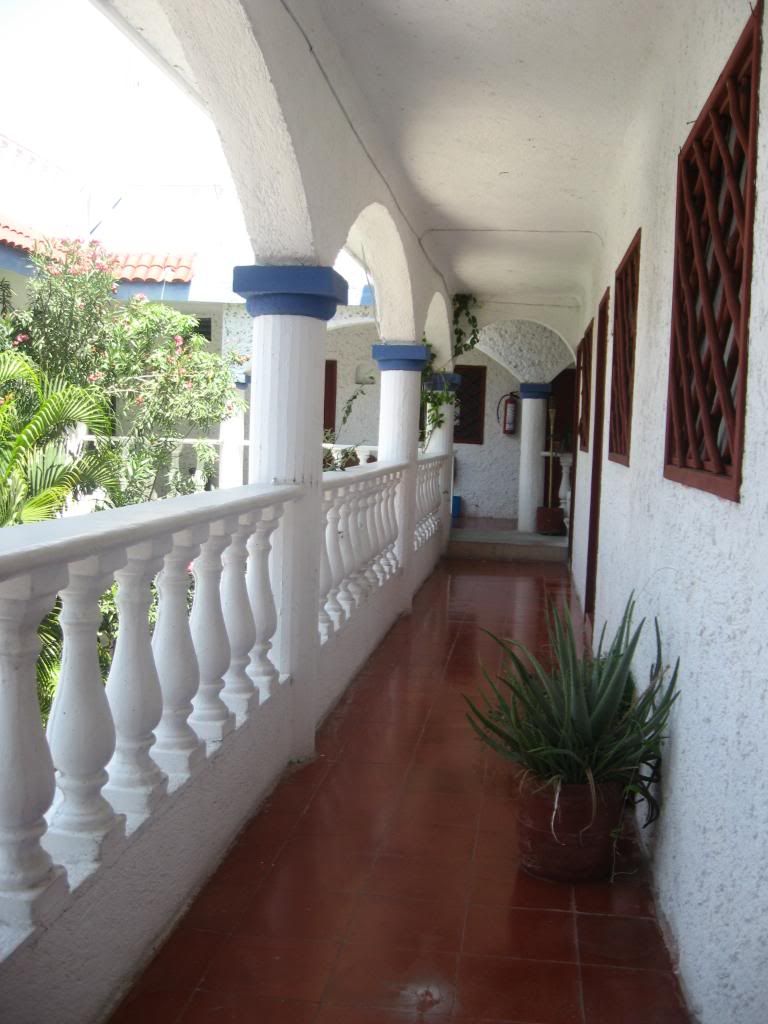 PROS & CONS OF MOM'S
The pro's of my stay at Mom's was the friendly service, walking distance to a good bakery, a cheap babershop and Walmart. A big pro was the cute pool and on-site restaurant. (During this pregnancy, I weirdly don't have cravings, but do have food aversions and Mexican food was on my list of aversions that month (go figure), thus Mom's American-German food was just what I needed. The con's of my stay, was not getting the best air conditioned room (it was 87 degrees with the air on), the not so convenient vicinity from 5th and beach and the shower seemed a bit unclean. (Usually the budget hotels we stay at are 'spic and span', so I was just a little taken back, but nothing I couldn't live with given the price). I am sure I could have easily asked for another room, yet I didn't realize the room was warm until after my first nights sleep, of which by that time, I was settled in (especially given a short 4 day stay). I awoke looking shocked at my travel alarm clock / thermostat combo that read 87 degrees after running all night
! On a good note, I found it amusing when I asked the staff to call a cab, they jumped to their feet with no hesitation, only to please (thinking they would make a phone call)....and WALKED to the corner flagging down a cab---it was too comical
!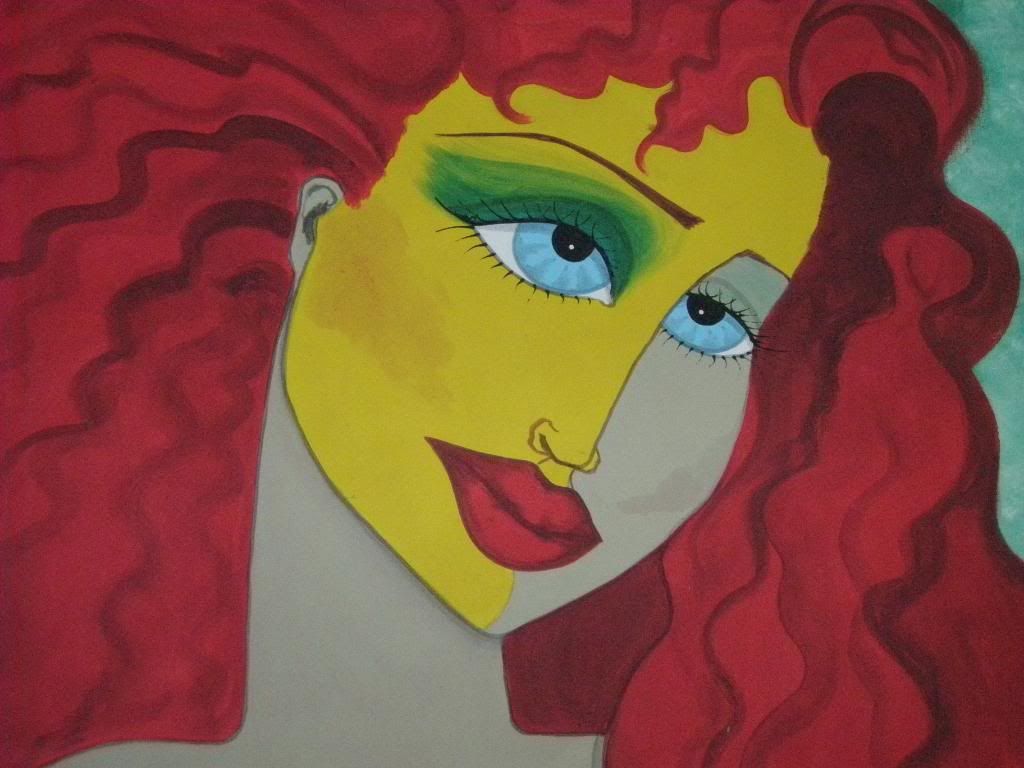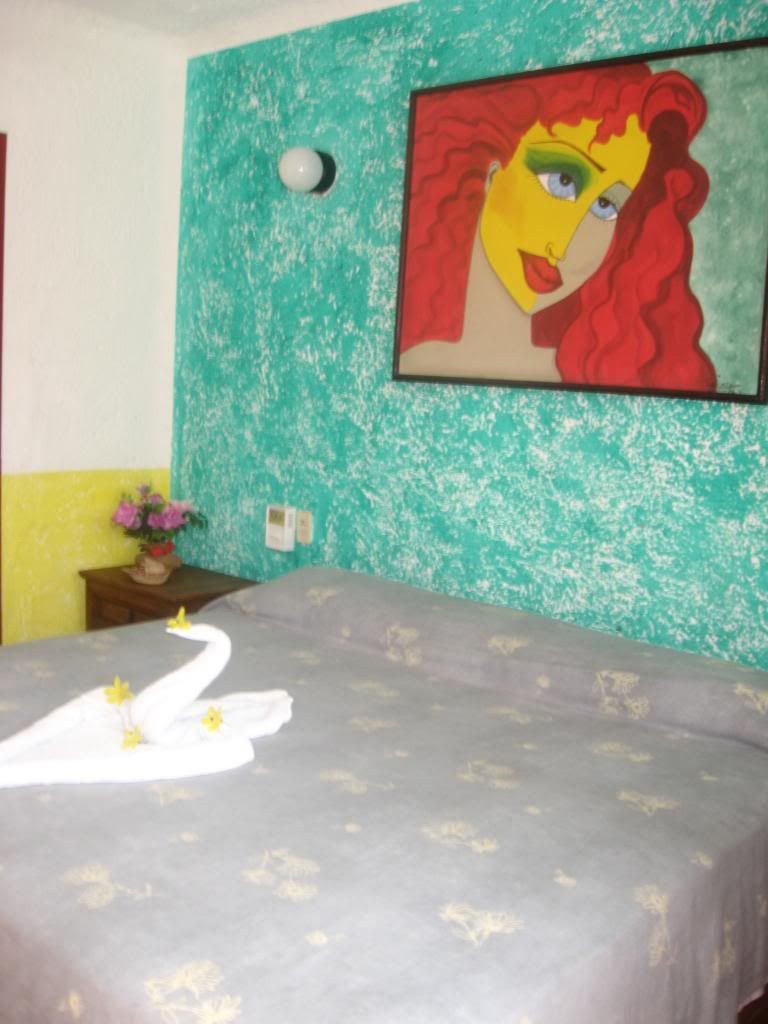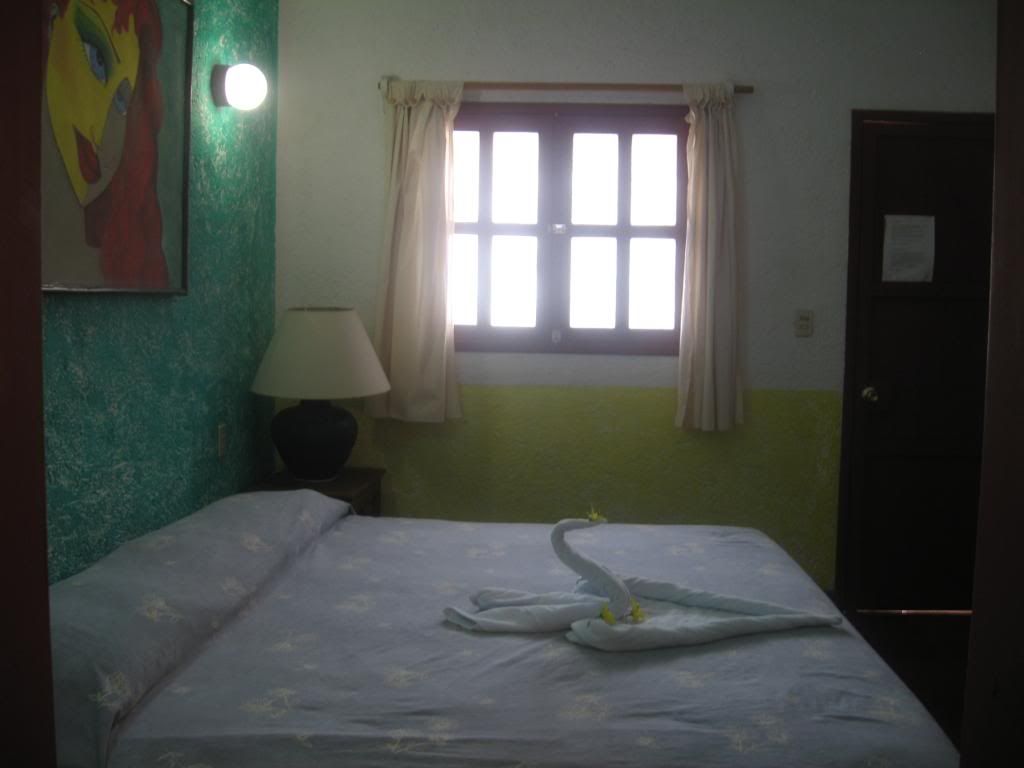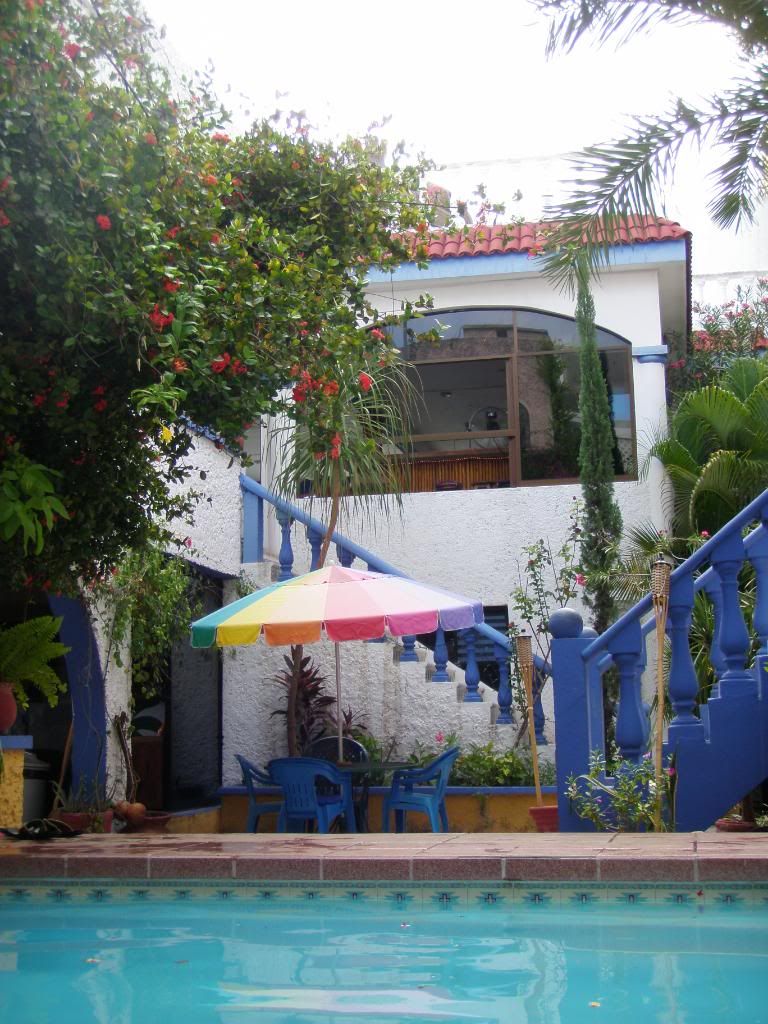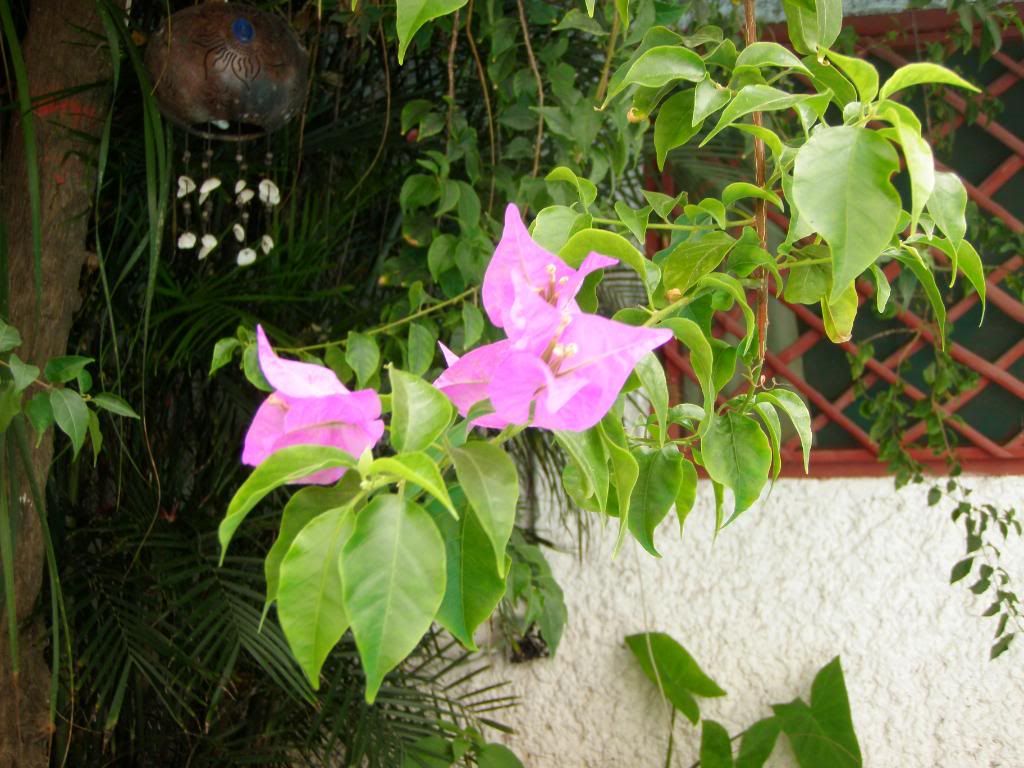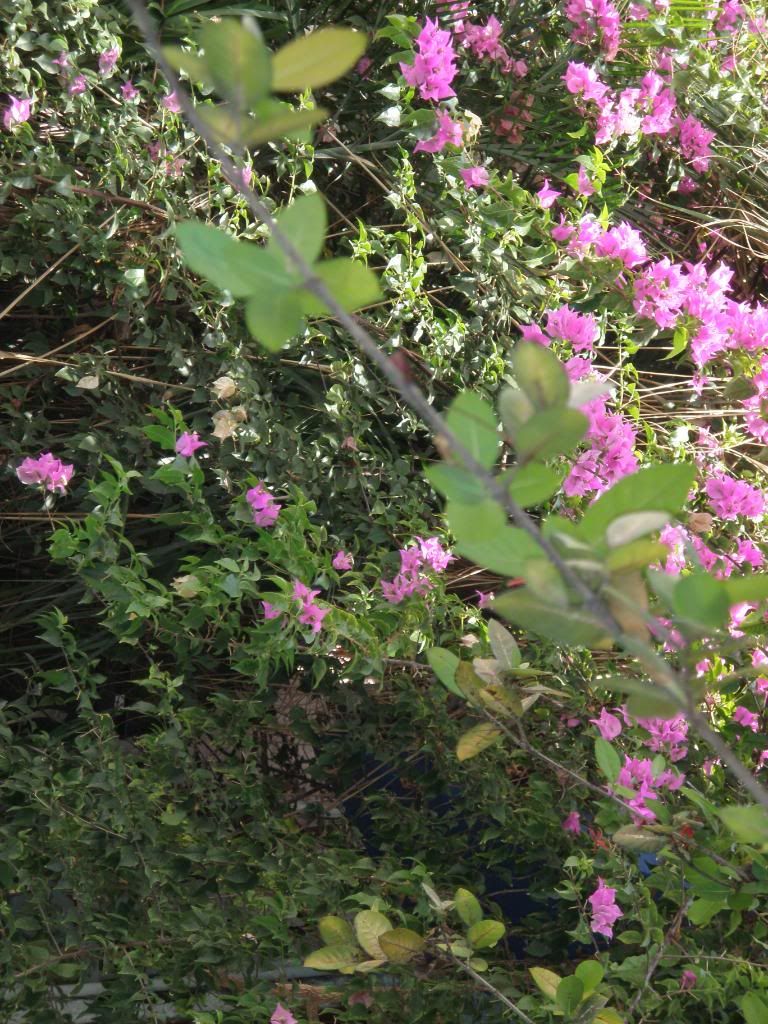 Enjoying a break from the heat in Mom's pool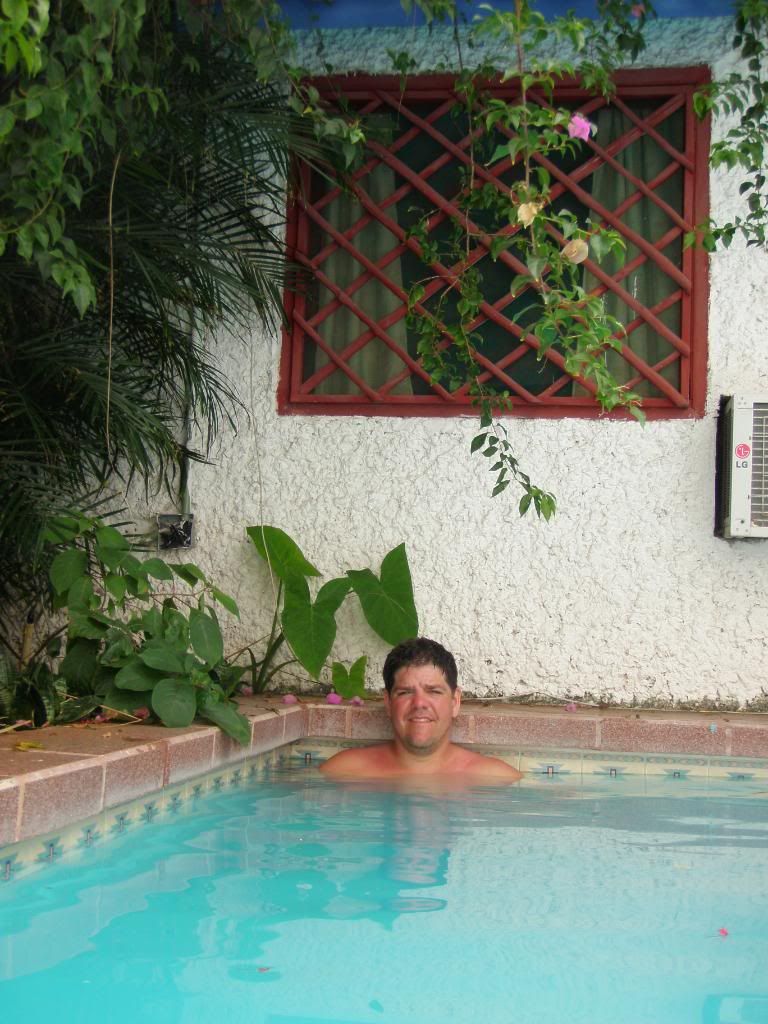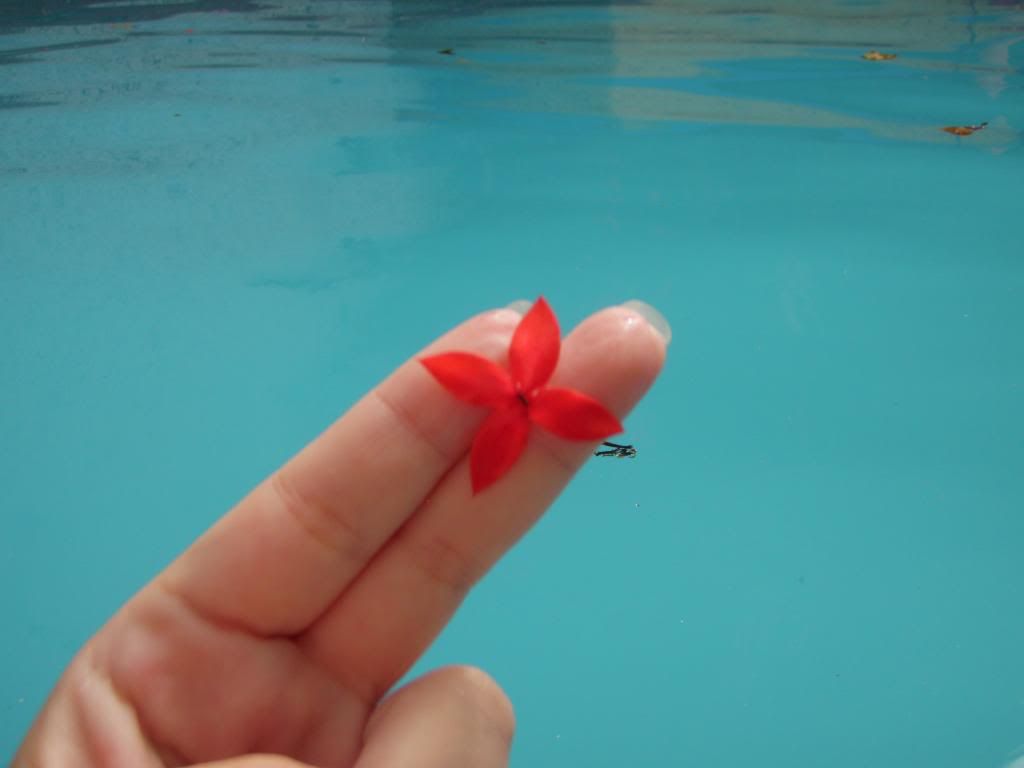 a pool reflection of Mom's Hotel...