We TOTALLY want to return to San Pancho one day and stay for a week or two...or maybe a month or two.
What is really nice about the Puerto Vallarta area is the weather. We love Zihua and Huatulco too, but they are (especially Huatulco) VERY hot in winter. Like 35C every day (95F). That is almost too hot for us. Whereas PV is more temperate and averages about 27C (80F). Much better, especially for a long term stay.
Also add in the mountains, the sunsets, the blue skies and sunshine almost every day and you have a pretty much ideal retirement area....plus PV is a big city, 45 minutes south, with and excellent hospital, international airport, and wonderful shopping- very hard to beat. Jalisco is the homeland of tequila and mariachis, after all...it don't get much more Mexican.
San Pancho is actually more geared toward long term stays. There are no hotels really to speak of, but upscale bungalow or villa rentals....like
THIS
and
THIS
. Gorgeous!
Pics of around the town: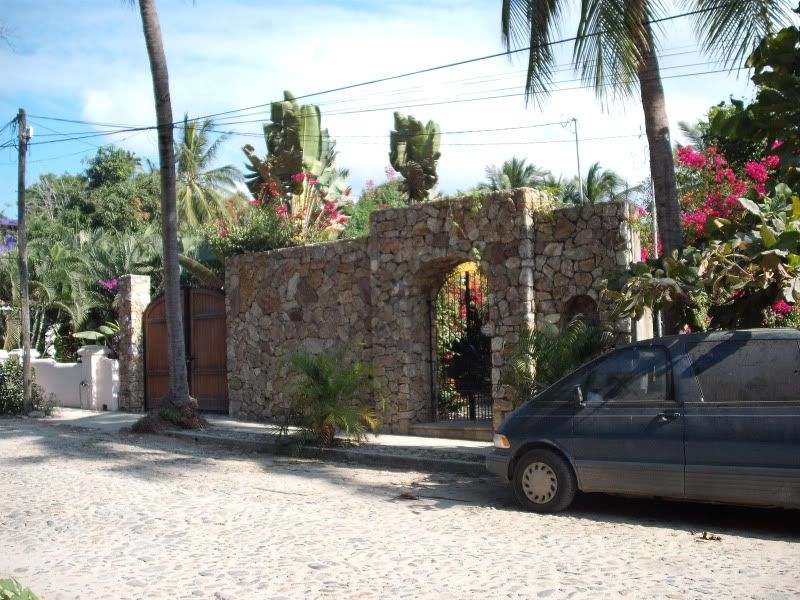 Bougainvillea was in bloom everywhere!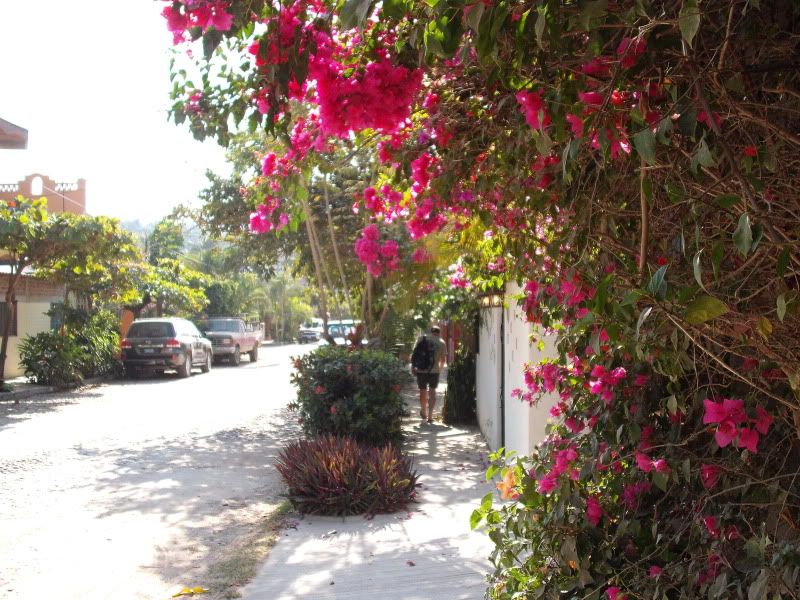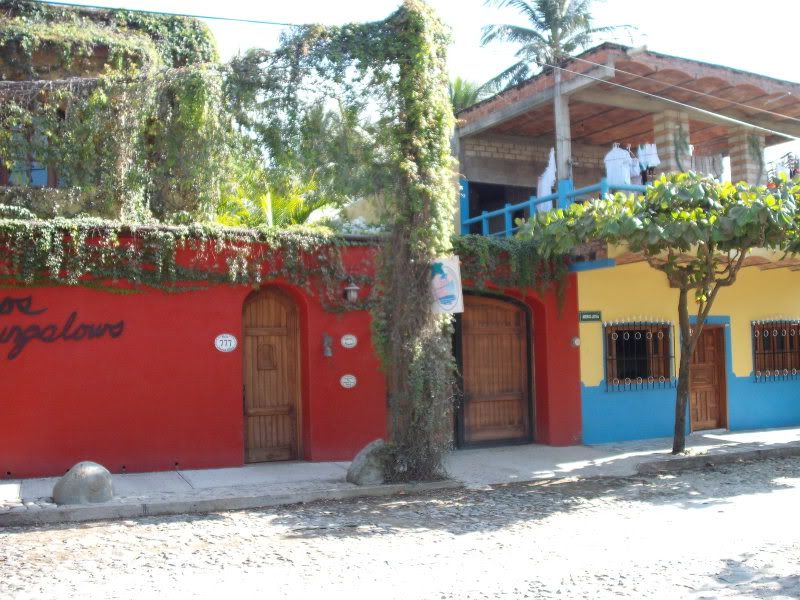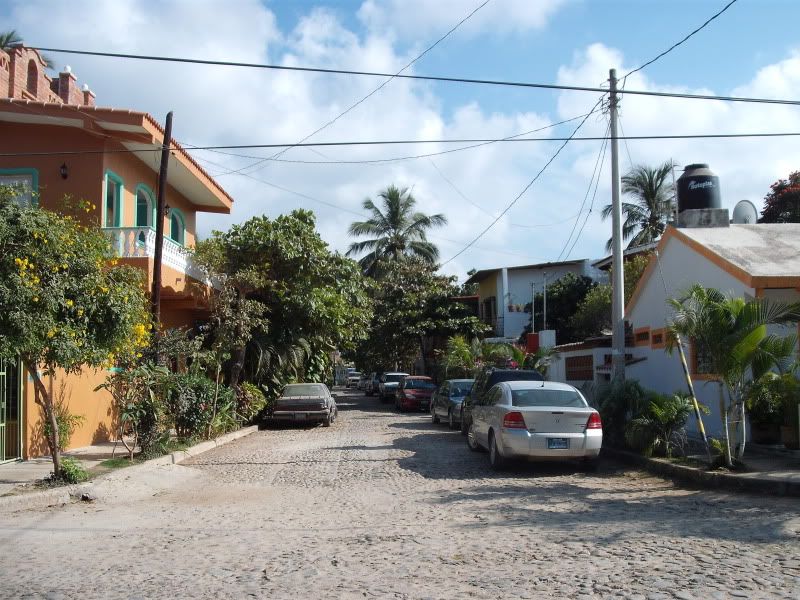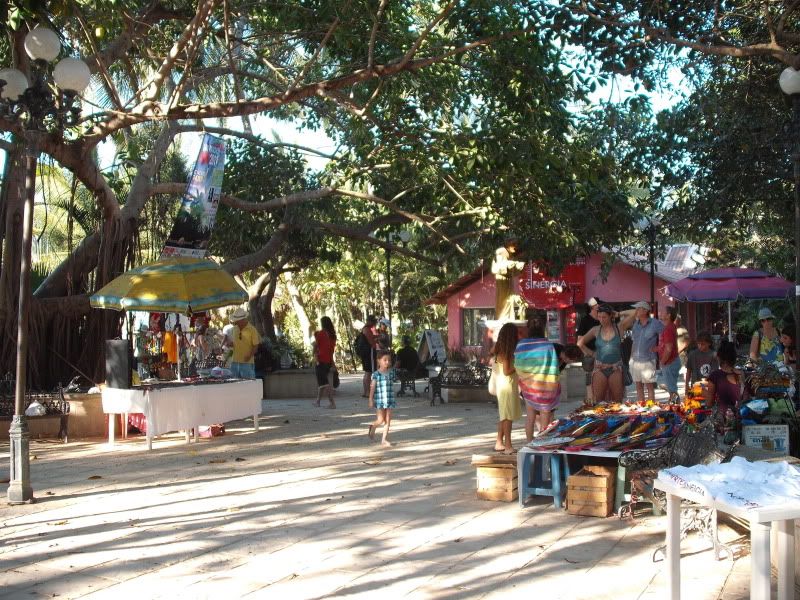 a mural depicting the town history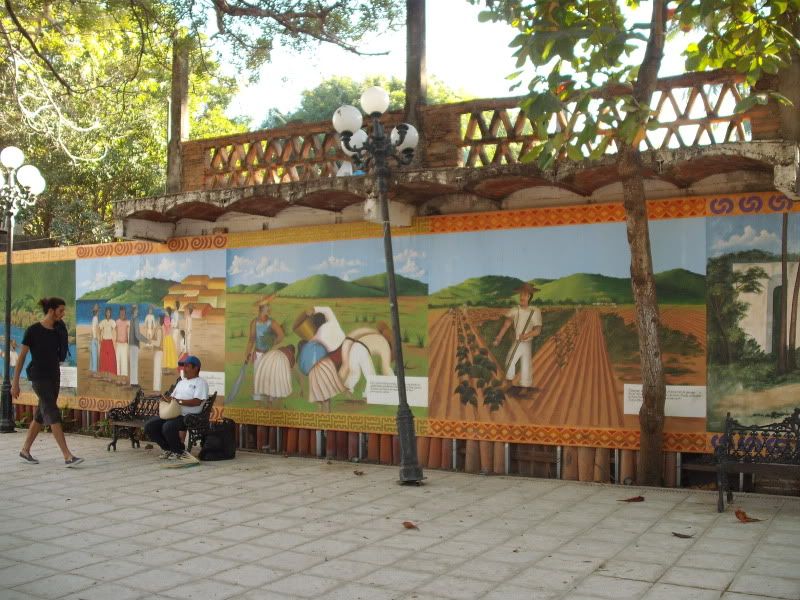 Main drag....we actually went BACK the next day with our newly discovered friends we had met, and had an equally wonderful quiet day....but we had a glitch.
We had asked our cabbie to come back for us when he dropped us about 9 AM- Lisa speaks Portuguese but later we figured instead of asking him to return for us at 4:00, he waited around for 4 hours (we kept noticing he was there waiting still!) and then he left.
Whoops. We felt really badly!
Sooo....we had to walk the 1/2 mile to the highway where we luckily flagged down a colectivo almost immediately. Cab- 250 pesos....colectivo - 30 pesos each.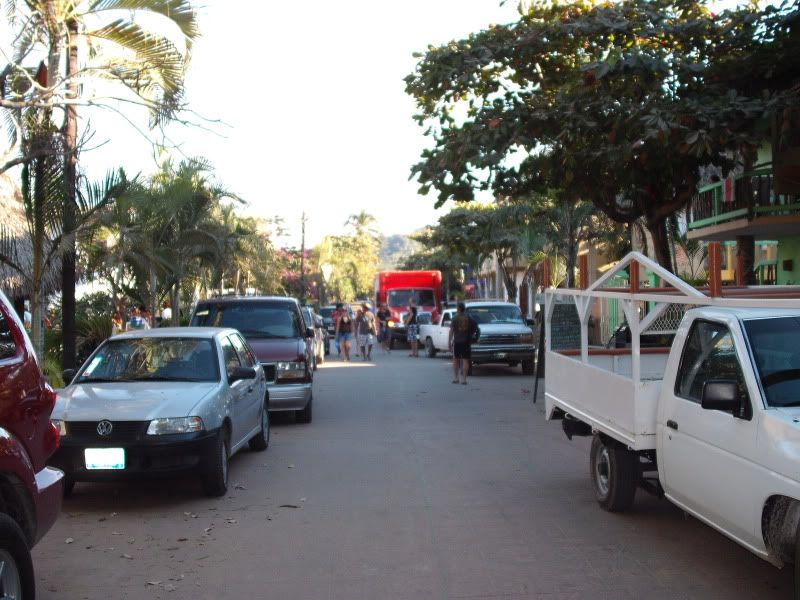 This was the only place that remotely looked hotel-ish.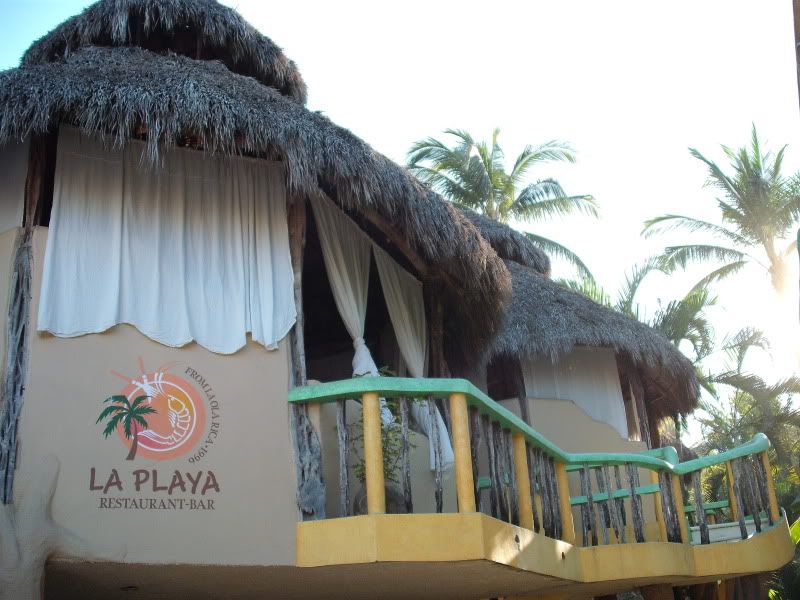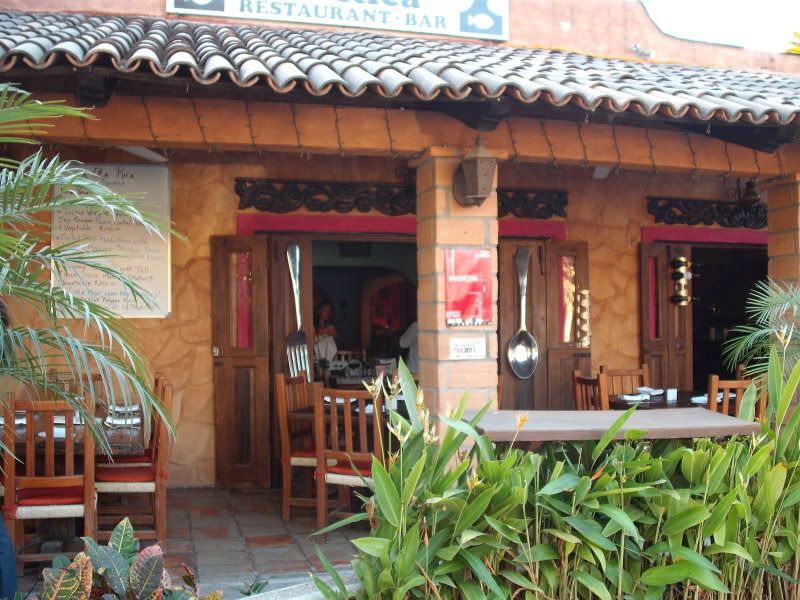 cute!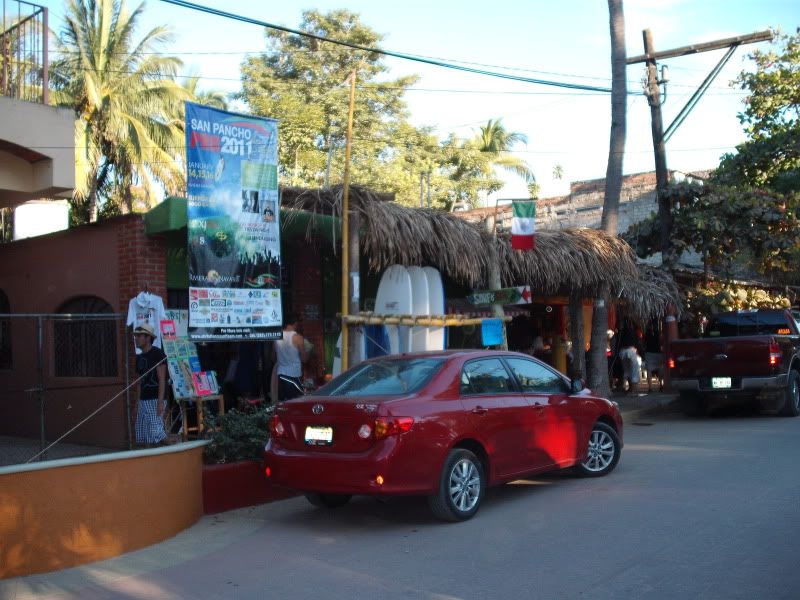 a poor little monkey at the restaurant. She grabbed my hand and would not let go.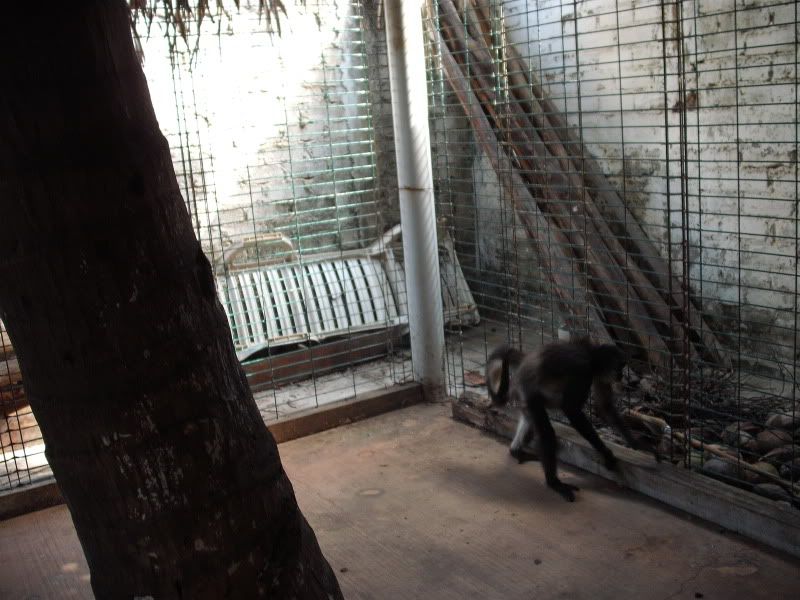 more of the beach to the north...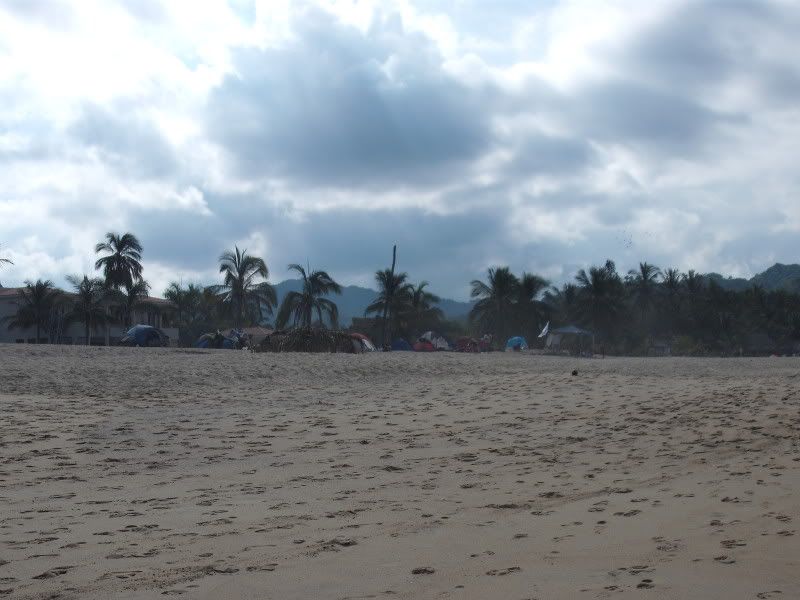 Very nice houses up that way, and on the cliffsides.
Those tents were young Mexican hippie surfers....you could smell the ganja wafting from them. A local woman I was chatting with on the beach said they were pretty quiet at night, and only there during xmas and Semana Santa weeks.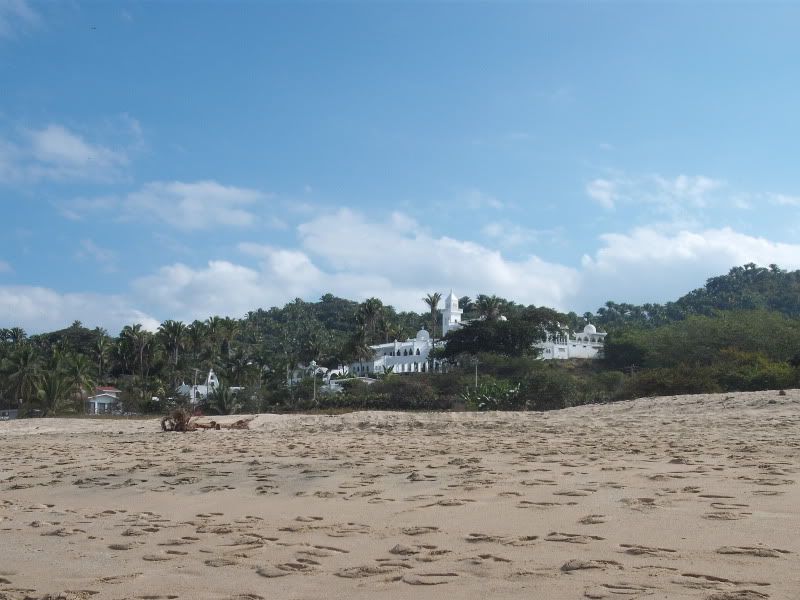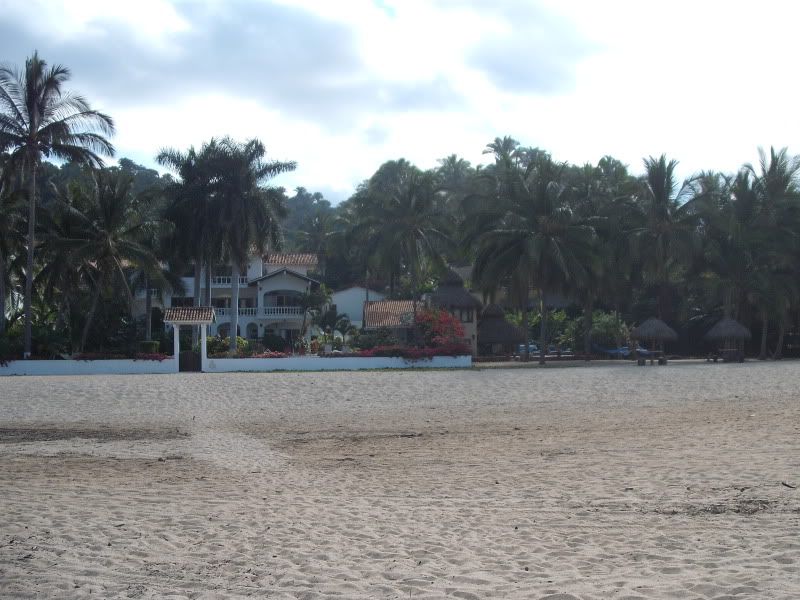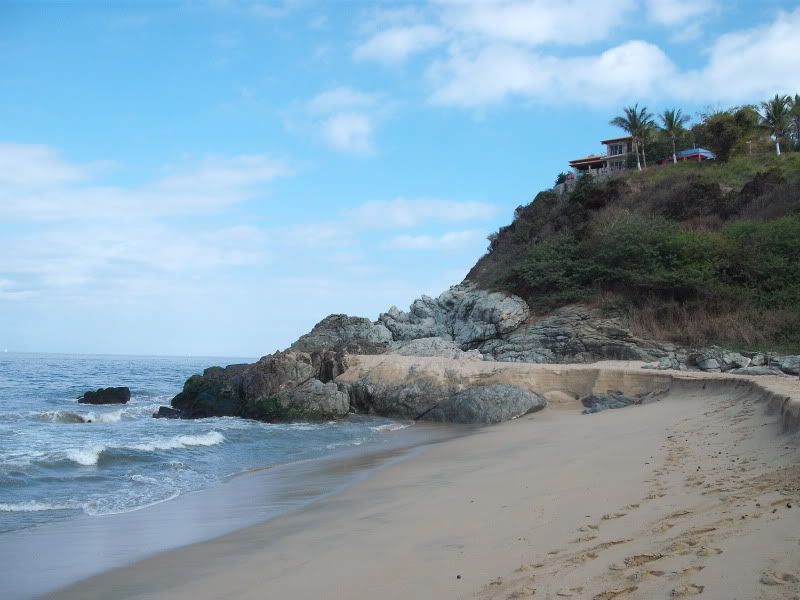 turtle nests! (you could see snake tracks winding around the nests!)
watched these guys fishing for a bit...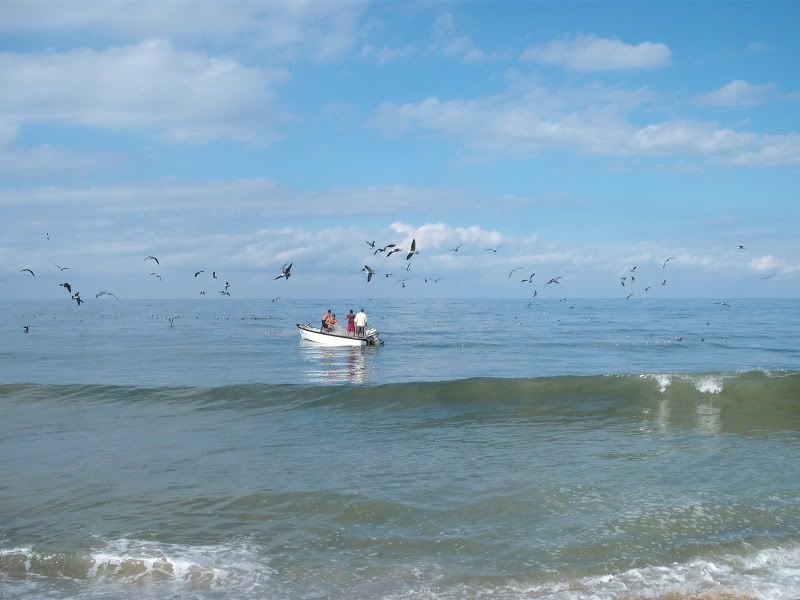 And that is about it....we would definitely return to San Pancho!!