Aahhh…today was quite an eventful day…we really had pegged last week as the peep week…events…goings on…and it was…this week was to be a little less…but still…more…well as it turned out…a whole lot more !
Noticed a reply to the thread this a.m. from sknywch that kind of indictated that she and her John were not only in town but in a suite in our building…weird…5 days early but…scoped out the BP suites…nothing…hung out at the pool…nothing…tried the BPBC and what do we find…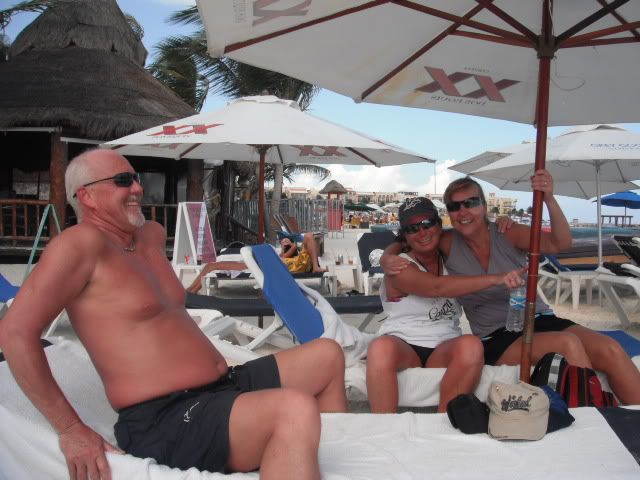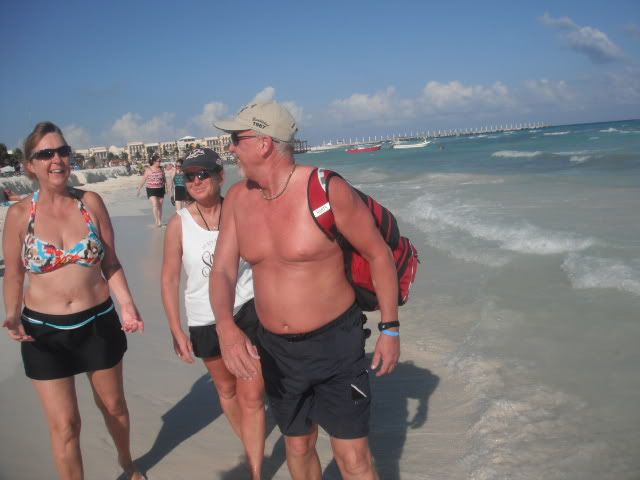 It's game on…hang at the beach for a bit…cruise on up to Playa Maya looking for YWGDon&Deb but no YWG's are there…cruise back to the apartment and it's up to the roof to have a few cocktails and nachos and salsa while the sun goes down in old Mexico…nice.
Decide on La Famiglia for dinner…our route takes us past Dirty Martini…2 for 1…we see YWGDeb and Zelda and discuss tonight's action plan…
also see absolute Al is hanging out front…I want to stop and discuss that Cava Veinte 33 burger we discussed days prior…both agree a unique and worthwhile burger experience in Playa but more so…get on out to Ave 5 And Calle 38 and see what's going on out there…you will not be dissappointed.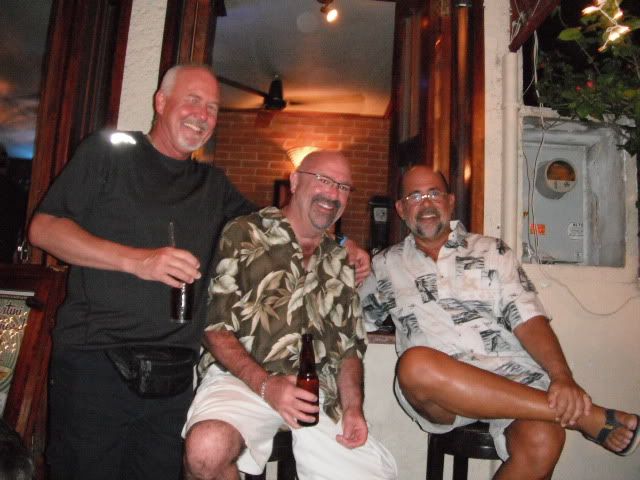 cruise on up to Calle 10 and Ave 10 and as we pass Ave 5…it is Carnival parade!!!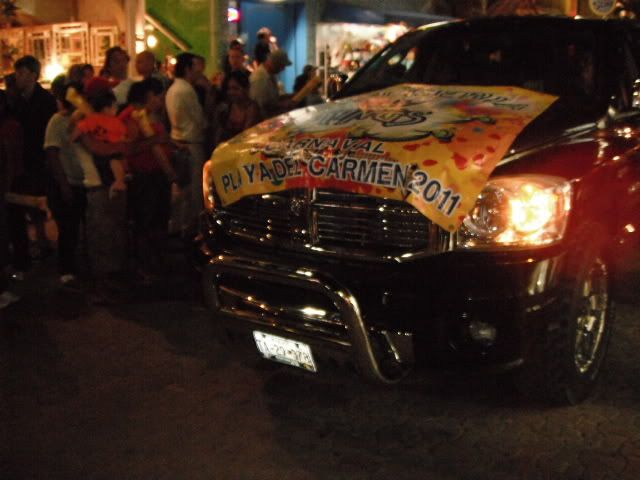 Bang that drum…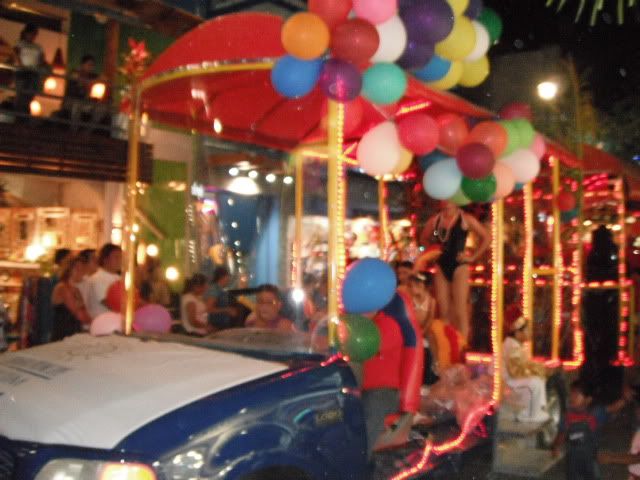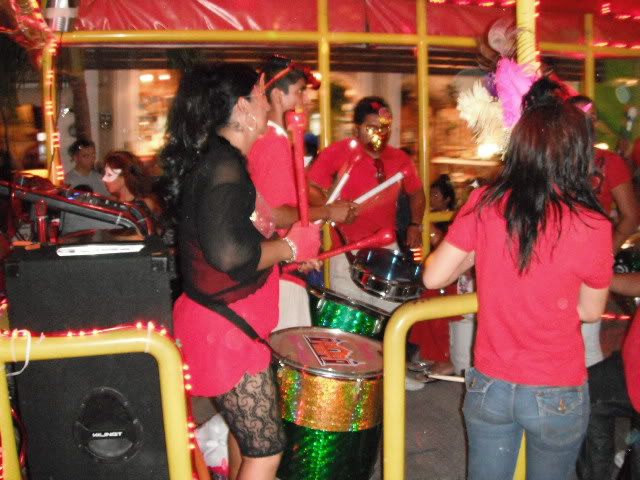 It was all very vibrant and noisy…kinda like Walmart…on a rainy Sunday…but free…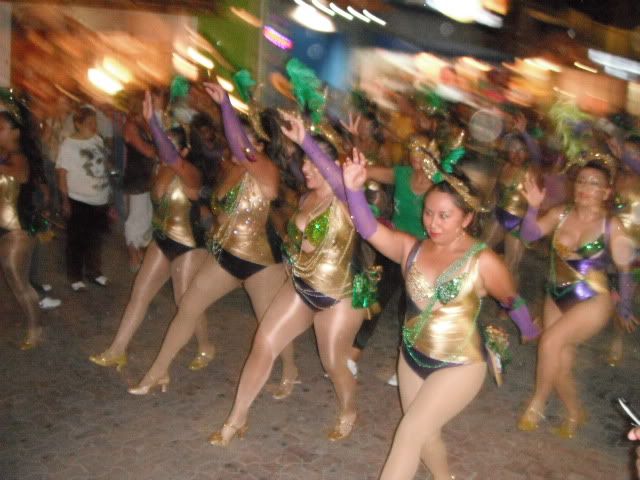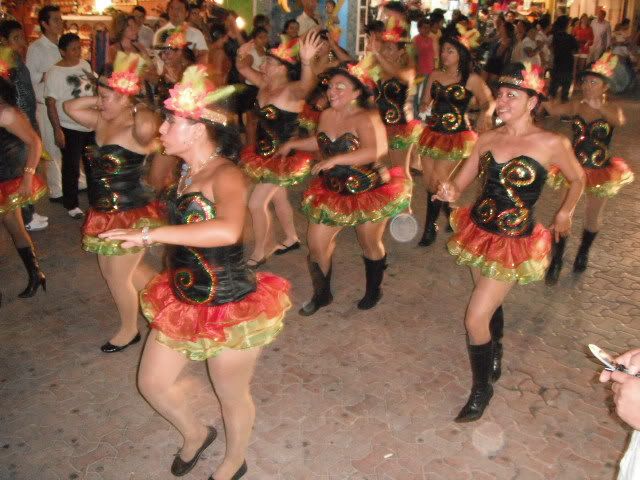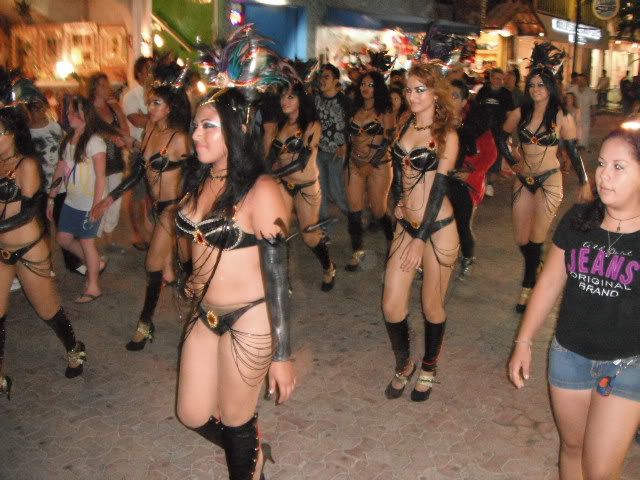 Onward to La Famiglia…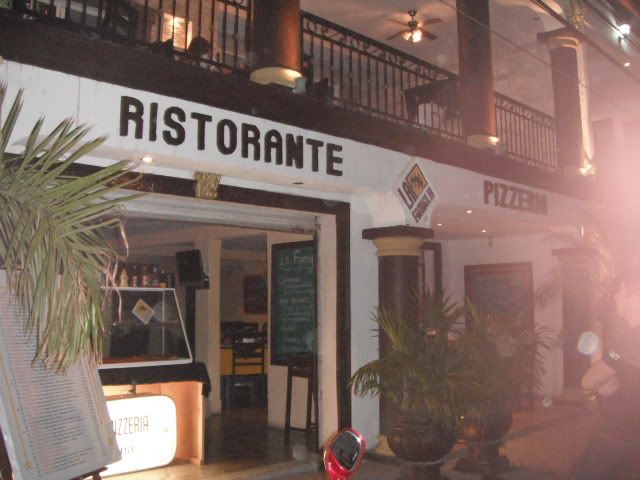 Based on tips from so many…cmsitaly in particular…we went with the shared pizza and pasta sampler trio…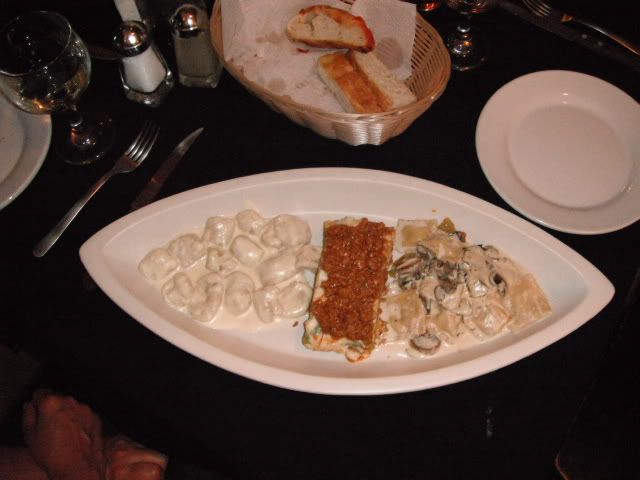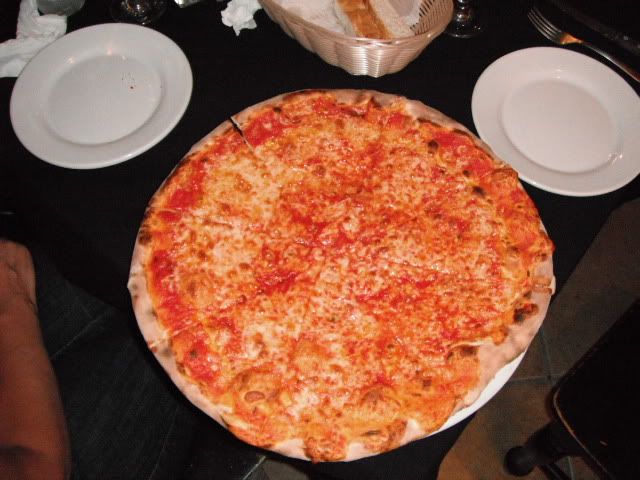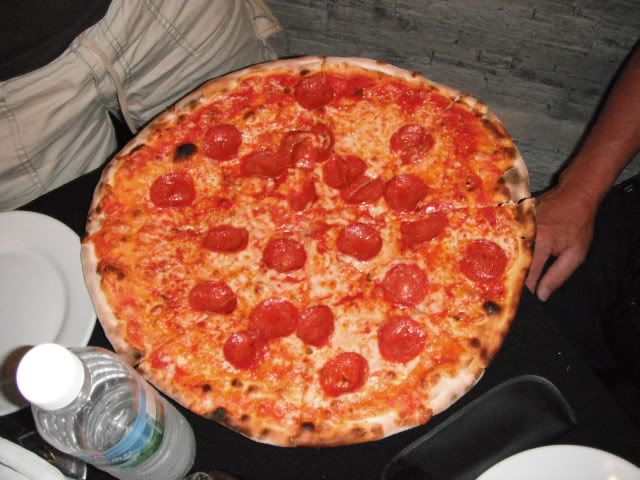 The sampler trio is…off…the…hook !!! Honestly…get two of these…two glasses of wine and call it a day.
The pizza was very good but I would still put Era Ora at #1 and Pummarola at at #2 with Famiglia at a very close #3…just sayin…
Well…seems that Carnival parade is now passing by us again at 10 and 10…what luck…we watch…we drink…we pack leftovers for tomorrow's lunch…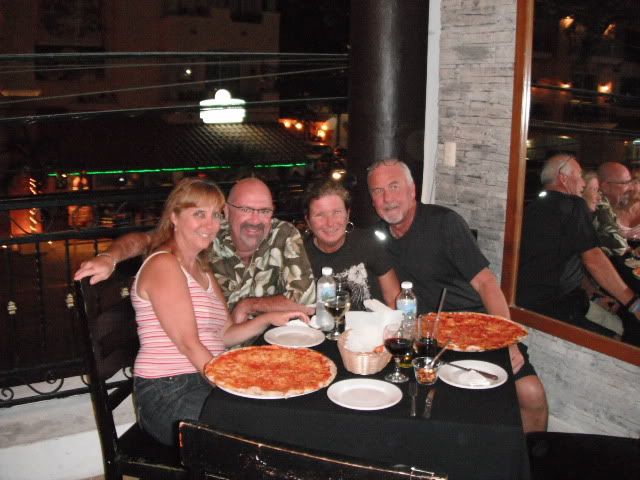 We also see this guy…either he is stealig a taxi or trying to catch a taxi…we'll try and solve that one at Luna Blue later…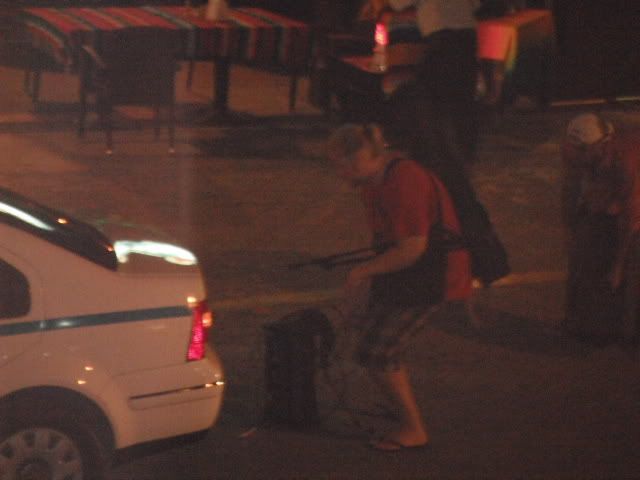 O.K. then…walk to apartments to drop excess pizza and it's on to Luna Blue…usual suspects in attendance and as Billy Joel might have said…"it's a pretty good crowd for a Tuesday"…
Old friends…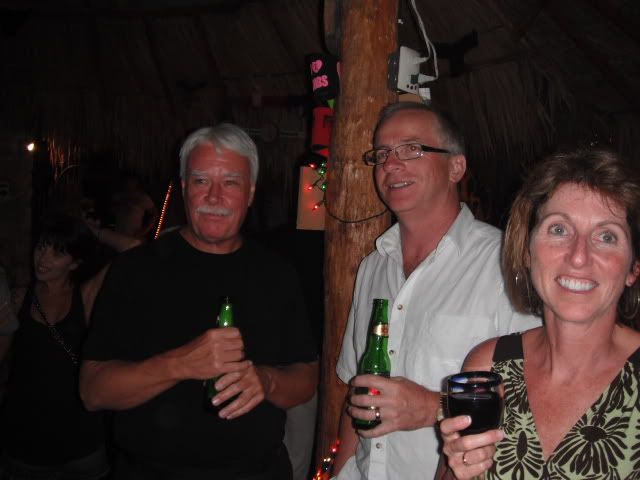 And new…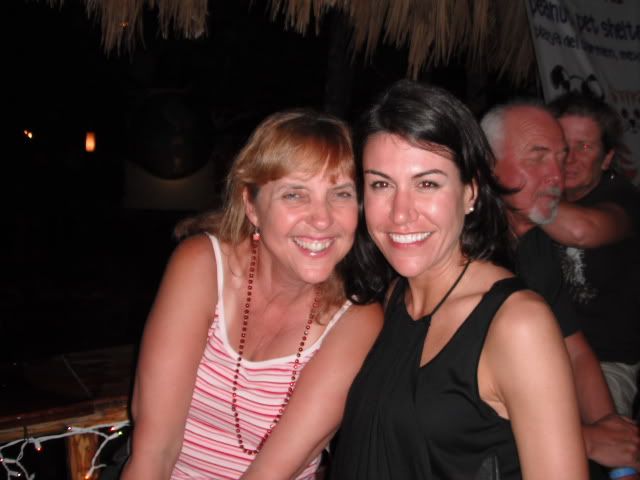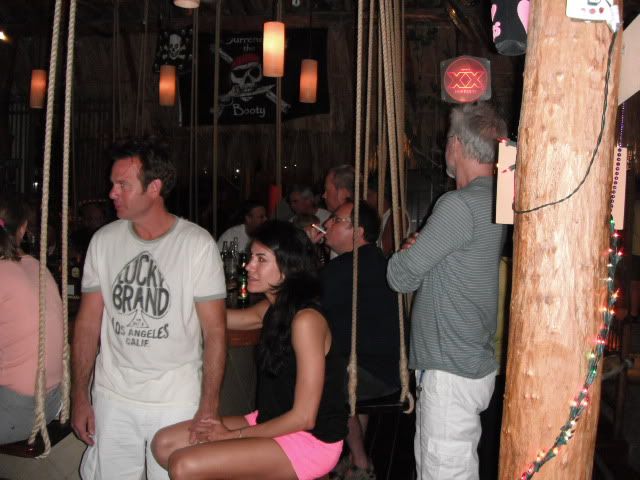 Hey there…LB4playa…good to see ya out and about…
Seems that all are having a good time…kinda hard not to…
And what about you two…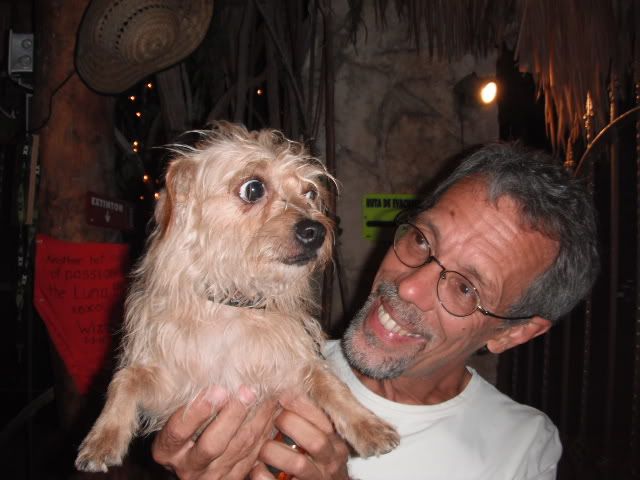 Oh ya…and remember that shadowy character earlier at 10 and 10 trying to "get a cab"…seems he made it as well…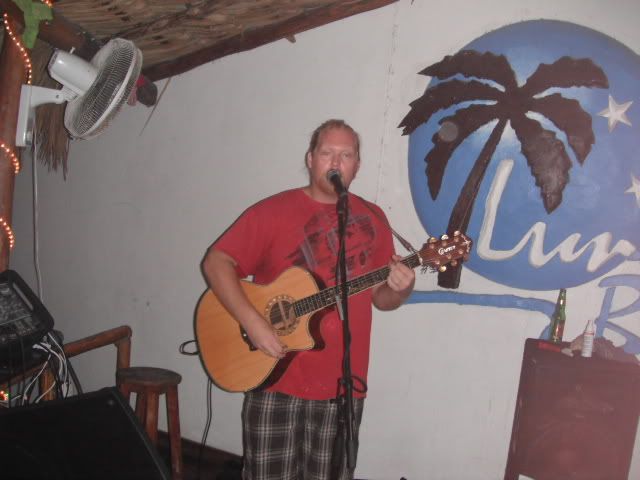 Another great day…and night…in Playa…see you all tomorrow on the beach and don't forget Thursday at Bad Boys…it's always 5 o'clock somewhere…sonofdob.