Day 2
We really like the location of the Blue Parrot Suites at 14 bis between 1st and the beach-very convenient the north and south ends of Playa. We really enjoyed staying there. No noise from the clubs either-only when we wanted it
Decide to walk by Byblos to see if it's open-I tried several times last year and never hit it quite right. This time it's open! Of course we see more peeps. Cindy and Jay are having breakfast-nice to chat with them a bit. We sit outside and order up.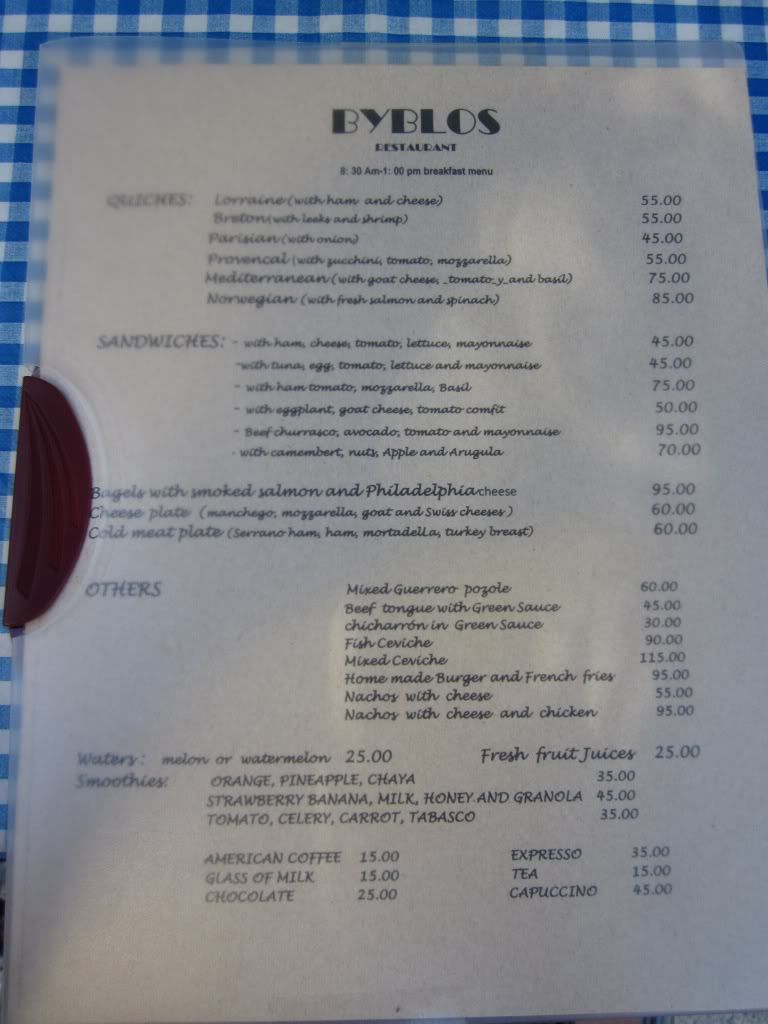 I had an omlette with mushrooms and cheese. Good but a bit greasy.
Josh's eggs were good and the bacon were perfectly crispy.
They had very good service and inexpensive
Off to the beach for some sun and before long it's time for a walk and some fruit down by the bus station.
Mmmm coco y pina for me
We went back to the BP beach club where they play techno music after 12:00. I sit there and think how my head is going to like this music tomorrow morning after the bar crawl we are doing tonight.
As we were laying there I say to Josh that is feels surreal that we are actually here. He said "Because we usually stay at Fusion and we aren't there." So we decide to walk down to the Fusion, walk through the front/side door, walk through the lobby out onto the beach. Sounds silly, but it worked! The smell, the vibe and the scenery there brought me right home to Playa!
Back down the beach at BP and order sparkling water from the beach club. It was 39 pesos each which I thought was a bit steep.
But hey we are on the beach…drink that down and look at Josh and say I want a mojito and some ceviche. Yea, that ought a get me into the Playa vibe even deeper!
I eat a fair amount of ceviche in Playa, and last trip we discovered Cockteleria Veracruz down by the Paseo Mall and it was the best! So of course I need to compare it to El Pirata up on 40th between 5th and 10th cause I hear that is tasty too. So we walk north up the beach to soak up the sun in search of our ceviche fix.
We took a left on 38th and decide to get a mojito first from La Bodeguita del Medio. They used to be in the mall but we like this location much better. The mojitos are just as good as we remember and guess how much…39 pesos! Same price as that stinking sparkling water from the BP!!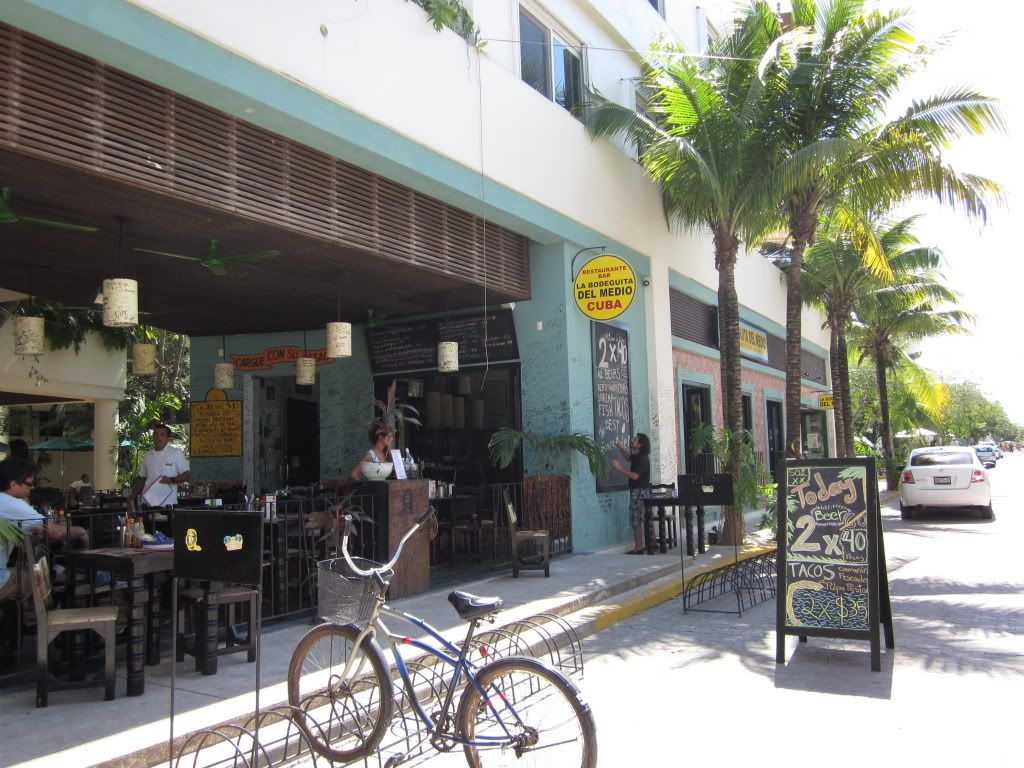 Cool the way they stack the moijitos up on the bar ready to be muddled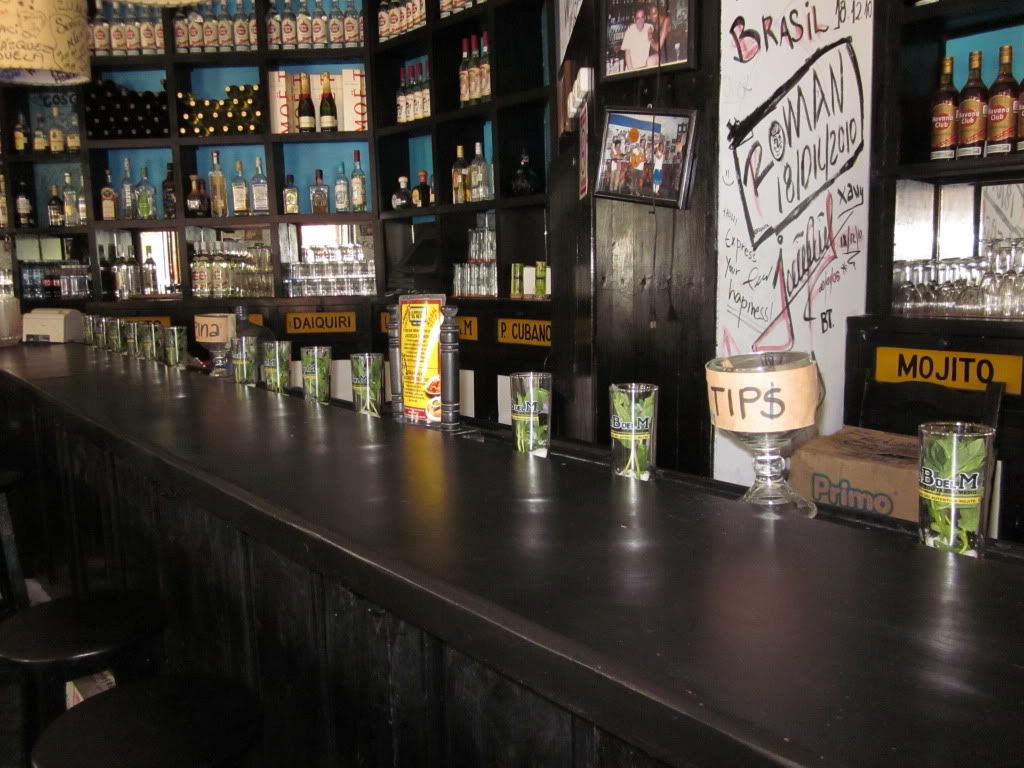 Mmm so refreshing!
Happy guy
No more pictures please. Are you kidding! It's only day 2
Off to find El Pirata…wow the North end just keeps on developing. I remember when this was just a dirt road.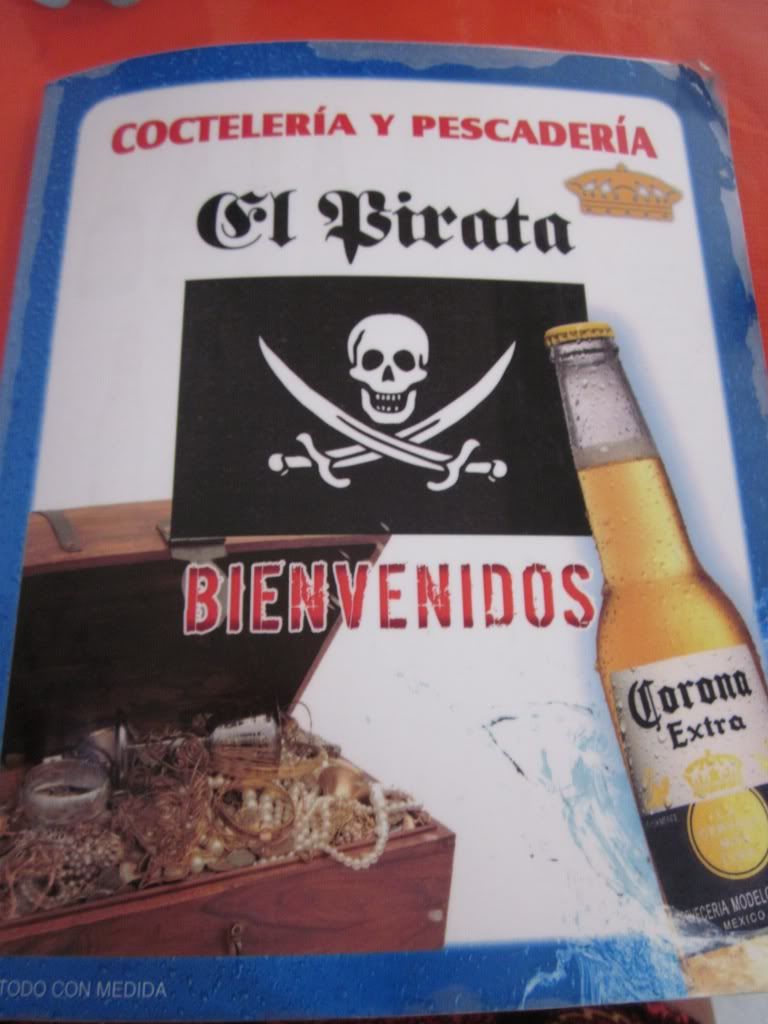 The place is crowded with locals which is always a good sign. There is one table in the back we snag with no wait. Server brought us an appetizer of conch ceviche which was good-nothing amazing, but a nice touch to have something brought gratis before your meal.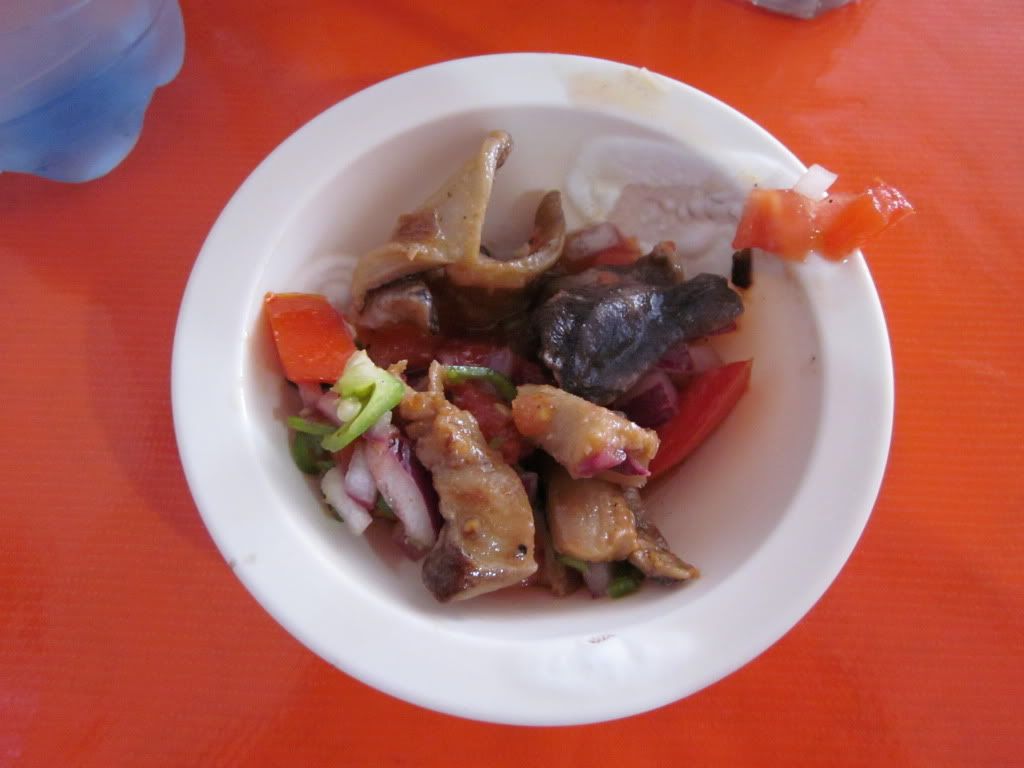 I caught a pepper in there that was painfully hot. I like spicy, but it was painful. Beware.
Watch out now!! No I did not add this to my lunch
I got the fish ceviche-it was very good and VERY fresh
Josh had the shrimp ceviche. We were stuffed.
Most of you know I am intrigued by food and while we were waiting for ours I am like a kid in a candy store.
I like to glance around other tables trying to see what other people are eating (I do this with a great deal of couth of course)
This time I spotted a beautiful dish that peaked my interest. It was a whole grilled snapper that was gorgeous! I reached for my camera and looked at Josh and he said
"Don't you dare"
I really wish I had a picture to share with you but Josh draws the line on me taking pictures of other peoples food...
Judgment on the ceviche comparison= I like Cockteleria Veracruz better, but it's close. If you are staying on the North end CV might not be worth the walk.
Back to the hotel for a siesta…tonight IS the bar crawl ya know!!
We come back to the room and Josh sees the towel art and says "Oh cool a monkey! We have never got a monkey before"
Who here thinks this is a monkey!?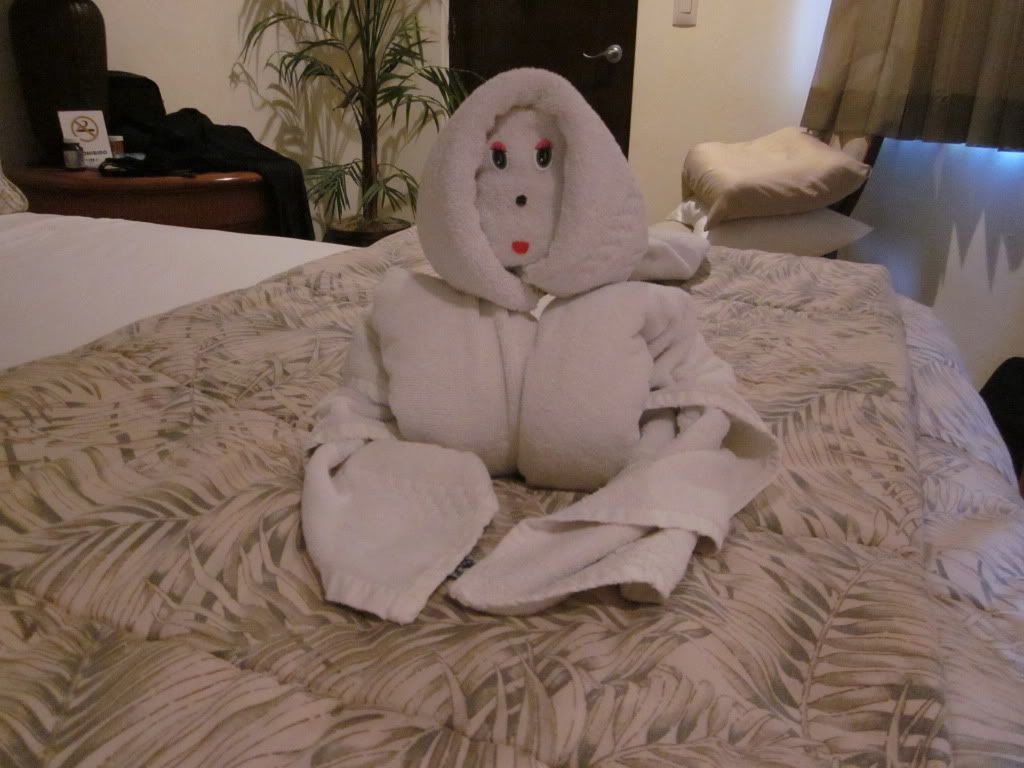 I tell him we still haven't got a monkey…and he is an artist! Hmmmm. Sorry babe, I gotta tease you a bit since you stifled my artistic urge to photograph that beautifully fried fishy
Siesta time.... up next- The Bar Crawl