Day One-
liver status= primed and ready
We began our trip with our flight arriving 30 minutes early,
yes EARLY, into Cancun and only a 10 minute wait in customs. We got there so early our Playa.info transfer wasn't even there yet, no biggie they showed up about 10 minutes later and we were on our way.
Arrived at the Blue Parrot Suites; our home for the next 10 days. We are staying there this time after we were offered a deal we couldn't refuse. We usually stay at Fusion, but were very pleased with the suite and hopefully will be staying there next year.
As I was exiting the playa.info transfer and taking my first steps onto Playa soil I hear "Chris!" I turned to look and it was stcroixgal (Cindy) there with her boyfriend Jay. Fastest peep sighting thus far!
We checked in, got changed and we are off to the beach for a bit. We walk down the beach to find Kirbyfan and Tina to say hello. Find them at Mimi soaking up the sun; we give them some hugs, chat it up a bit and make plans for dinner later that evening. Good to see our peeps from Minnesota!!
Off to El Fogon for lunch where we pigged out and had our first shots of Don and the Playa permagrin is in place.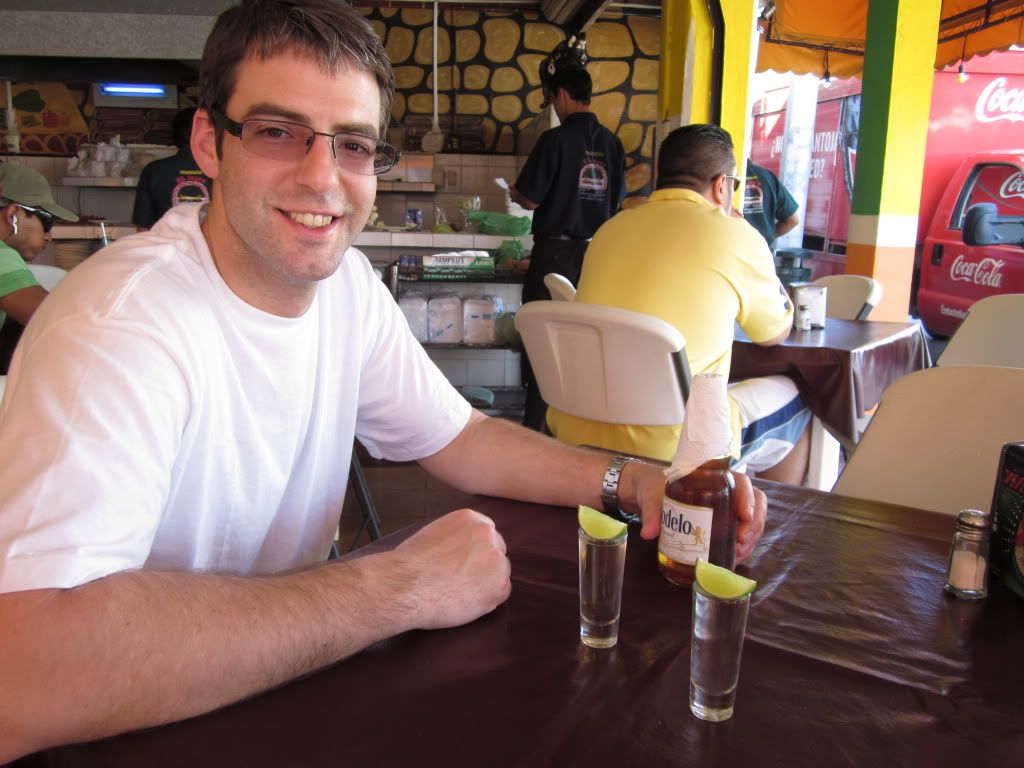 The yummy cactus appetizer and bean soup. Gawd I miss speaking Spanish!
Oh yea, and a couple tacos al pastor too
We also tried the queso fundido. It was good, I like it better as a quesadilla with poblano peppers which we had later in the week. Love those grilled peppers!
Of course we had to have the Aracherra Especial…and yes we ate it all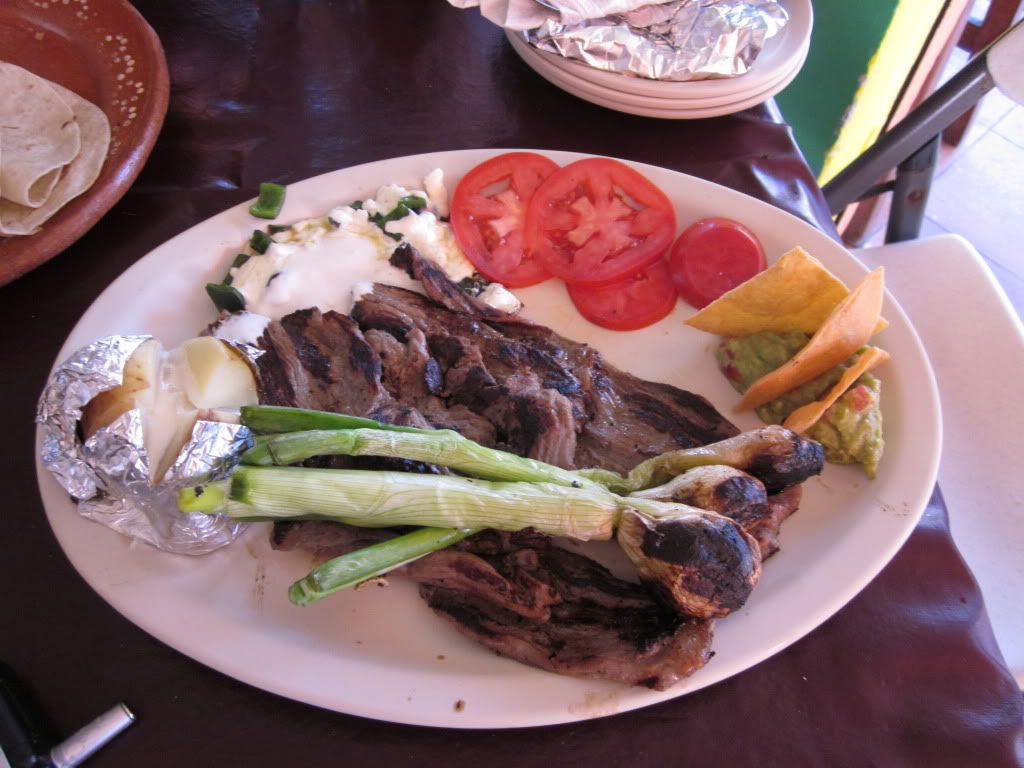 I don't remember what we did next, but my pictures say it's dinnertime!!
Of course our favorite Italian was in order at Era Ora. We were greeted by Mario and Ana-Lie with huge hugs!! So nice they remembered us! Chris and Tina were like wtf?? They were a bit surprised as it was their first time visiting Era Ora. We were also surprised a bit as well, but it was so nice to have such a warm welcome and they are always gracious hosts!
They still serve the bruschetta gratis and have a nice wine selection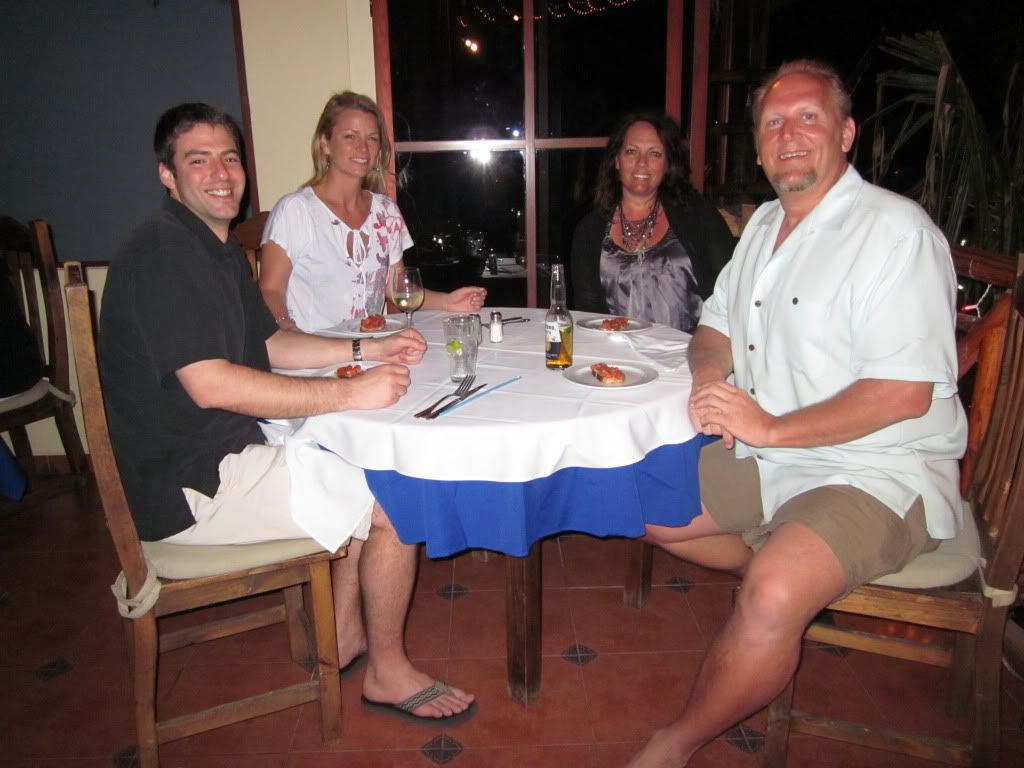 I had my favorite pasta Fettucine Bosciola
We ordered a pizza but it was a bit disappointing this time. Still good, but not as good as I remember. We ended up eating here 3 times this trip J Will discover the pizza at La Famiglia is the best we have had in Playa, and honestly tastes like Era Ora's did last year.
We head to Luna Blue to see if any peeps are there and Josh made a new friend Roxy. Roxy is Penny's adorable little feisty puppy. Apparently she likes boys better cause she kept biting on me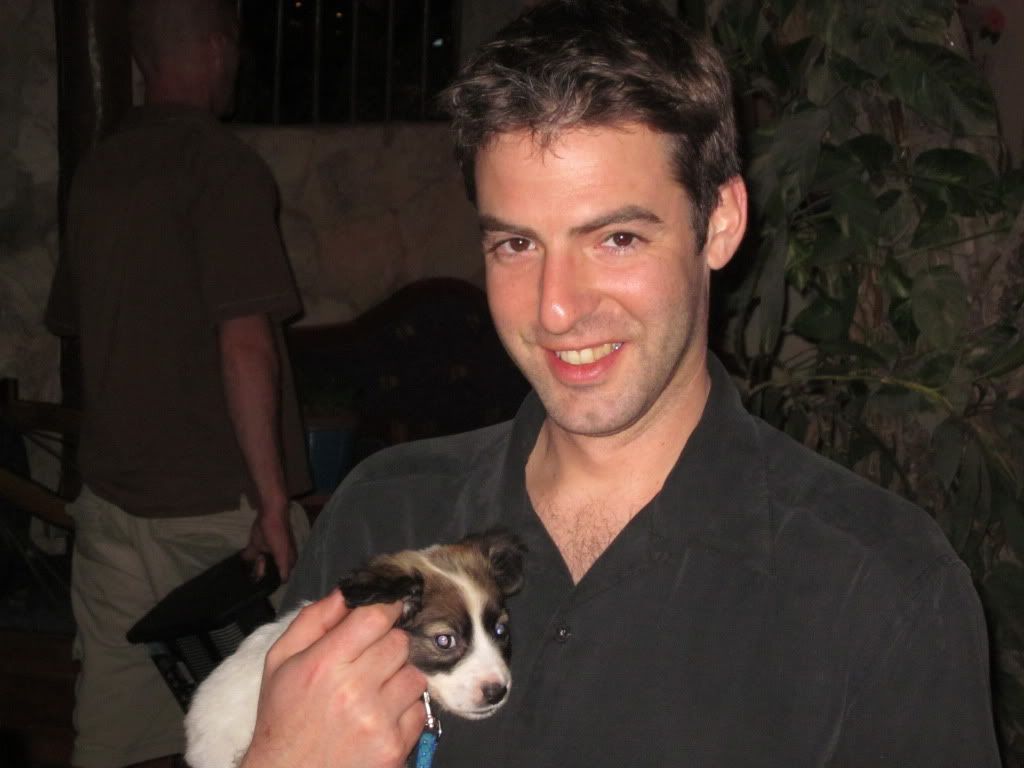 We have a drink, chat up some peeps and move onto Fa for some more drinks. I hit a wall about 12:30 and need to head back to the suite for some sleep.
I spot snappysammy before we leave and he tells us his bone story…I couldn't make it till the end. Good to finally meet him!
Day 2 Byblos, El Pirata, Babes and the first Bar Crawl