Ok here goes. This is my first trip report and my second attempt at writing it. I've lurked around the site for the past few years enjoying everyone else's efforts and now it's time to reciprocate. Fingers crossed I can get the photos to upload
Anyway let's start. Are you sitting comfortably, do you have a drink - preferably a mojito - ok off we go...........
In 2009 I thought I'd play the loving wife and let my dearly beloved choose where we went on holiday............ Cuba it was.
We'd always wanted to investigate Havana but knew our sons wouldn't be too keen on being dragged around sightseeing in the hot sun. It was somewhere we were saving for when they didn't want to holiday with us................ and guess what this was the year they decided to stay at home
Although I knew I'd miss Playa, Havana did have a certain romantic appeal..........................or did have until my mother and her friend decided to book on the same flight to the same hotels
My friends couldn't believe it - first holiday on our own for over 18 years and we end up
shadowed by my mum!!!!!
Anyway enough preamble, lets get on with the trip report. We flew from Manchester, UK with First Choice. We'd got a really good deal and were in the premium cabin which meant free drinks for the whole ten hours. My husband was sooo excited about this whilst my mum spent the weeks before the holiday telling us how bad it was very bad for your health to drink alcohol on a long flight
Hmmm so much for that - guess who spent most of the flight giggling through excessive consumption of wine........................yep 75 year old Florrie!!!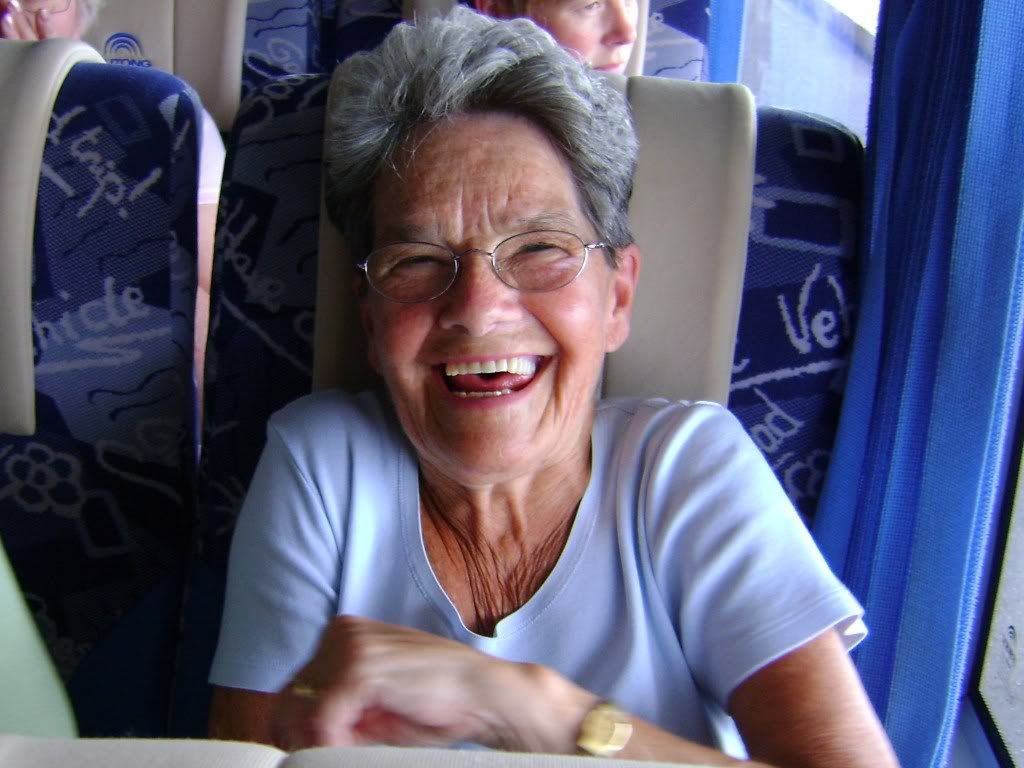 Mum on the coach ready to set off from Varadero airport to Havana