After arriving at the Cozumel dock, our group piled into an open-air bus for a "Cozumel Highlights" tour which led us to Punta Sur. After the crocodile lagoon, we headed for the southern tip of Cozumel and the 19th-century Celarain lighthouse: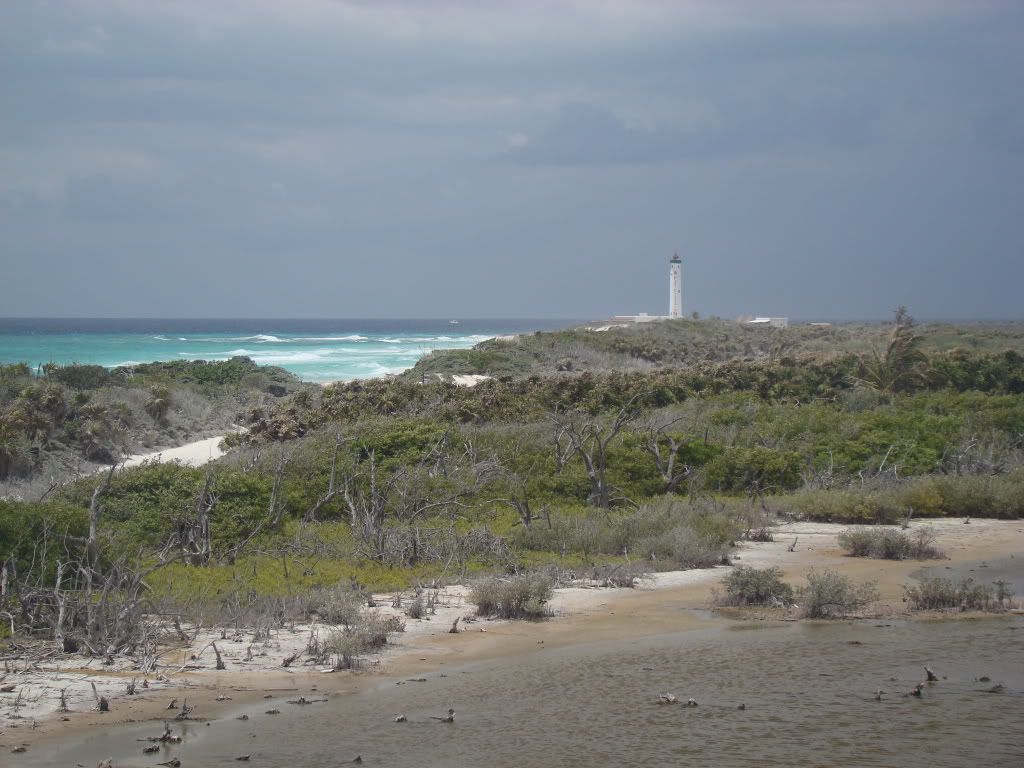 You can climb the 130+ steps up to the top of the lighthouse, climb through a hatchway into the lens room, and then crawl through a 3' doorway to the outer balcony, from which the views are tremendous: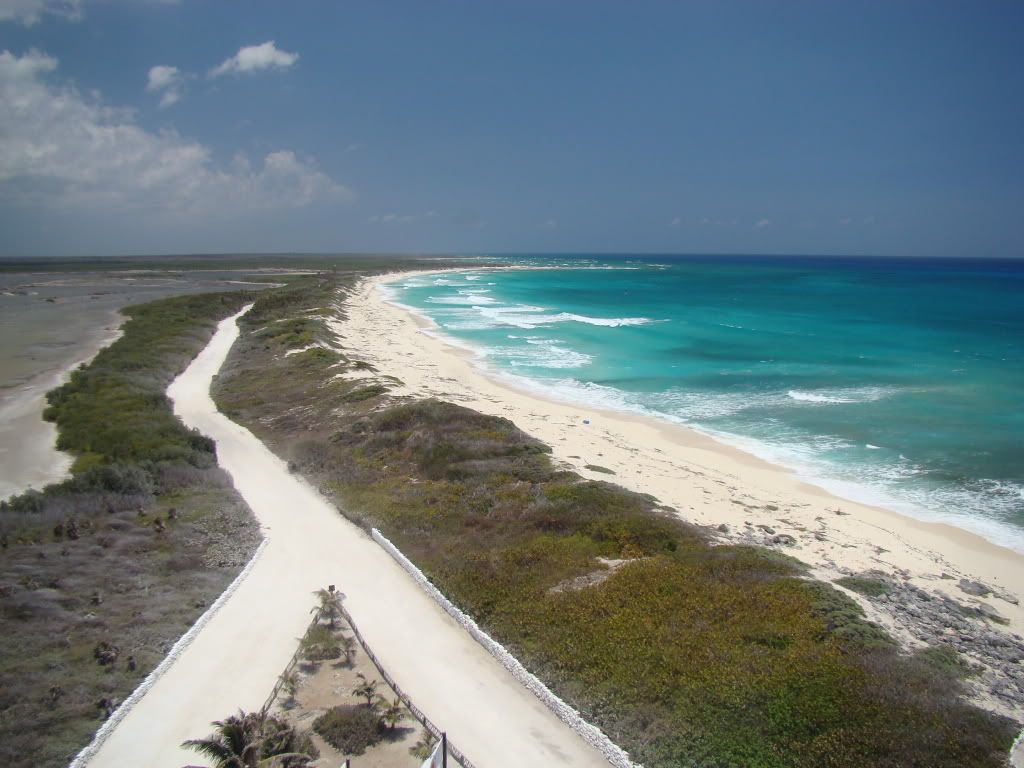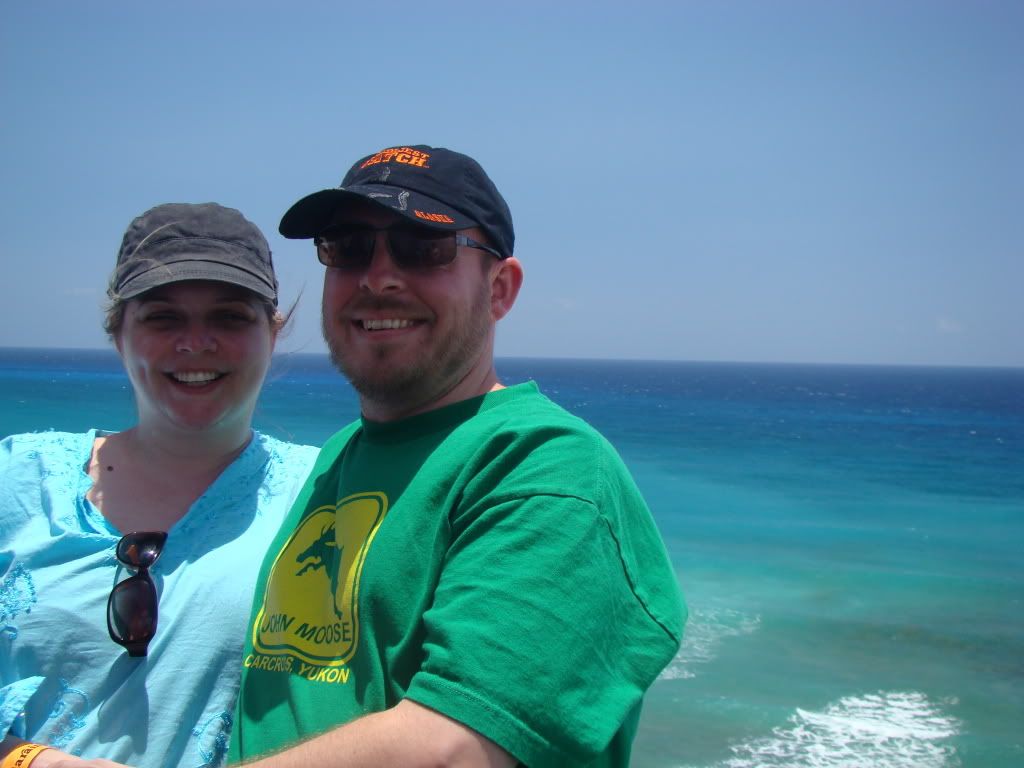 After climbing back down the lighthouse stairs, I grabbed a couple of shots from the shoreline, facing east across the open Caribbean: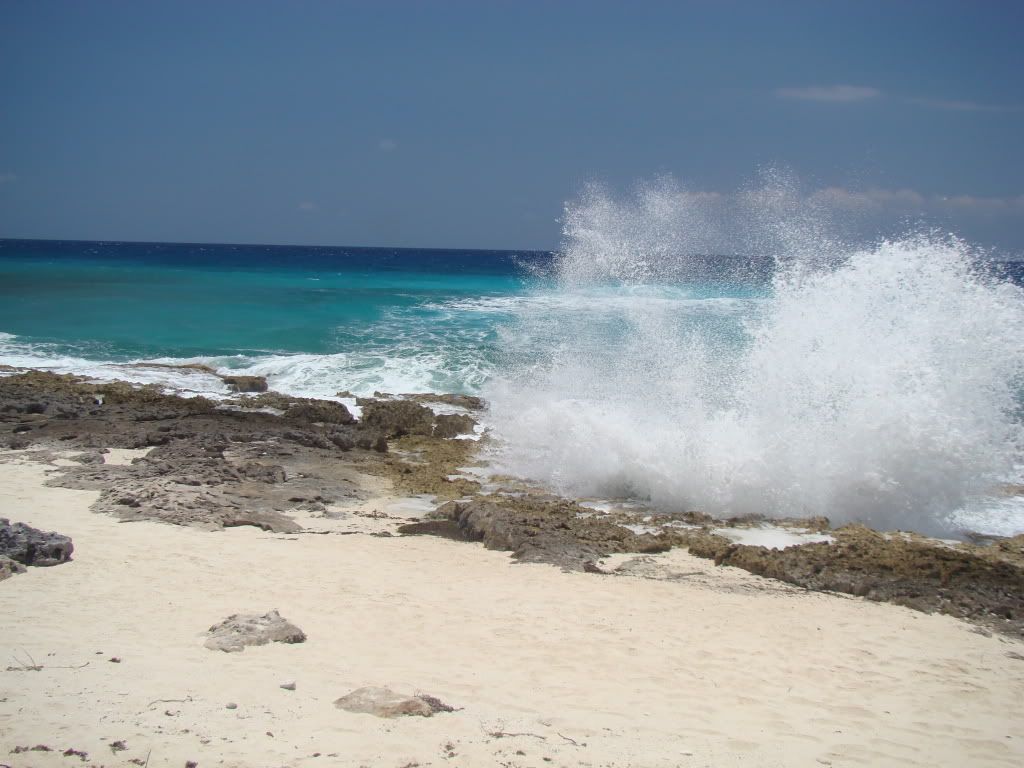 The next stop was at a beach club on the southeast side of the island for an hour of snorkelling, followed by a Mexican lunch under the Palapas. Food was quite good, as was the snorkelling. I need to get an underwater housing for my camera......
After a leisurely lunch and quick shower, the bus took us up the wild east side of Cozumel.
More to follow...