This poor little girl, was brought to the shelter 2 days ago, when Sarah and Christine were doing evening medications. She arrived with a woman, and her 2 little boys. The woman did not speak any English, so we are still trying to gather all the facts. It appears that she was attacked with a machete, having a 6-7 inch cut above her eyes, and a skull fracture. They immediately rushed her to Playa Pet Hospital, where Diego administered treatment. Her condition is very guarded, and we will post an update as soon as we can. Once again, we need your prayers and healing thoughts.
She has been named *Fuerte*, which means strong, in Spanish.
Here she is, just after surgery yesterday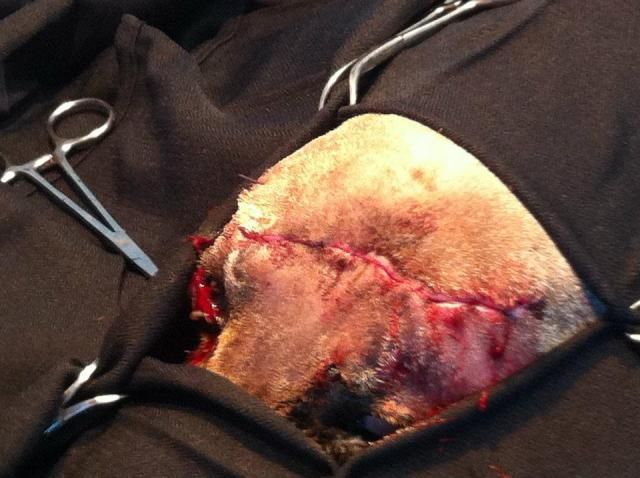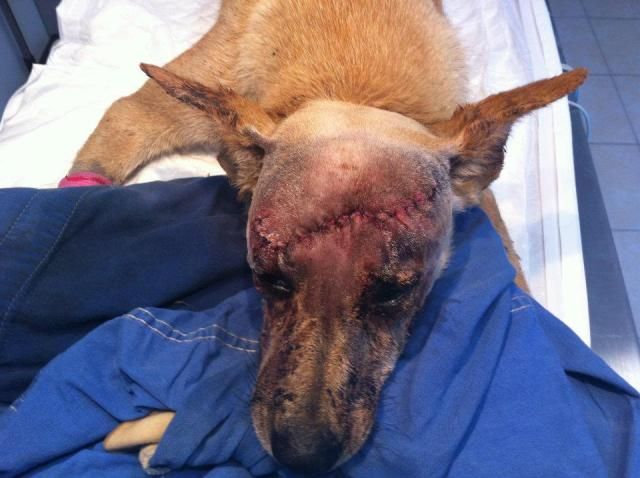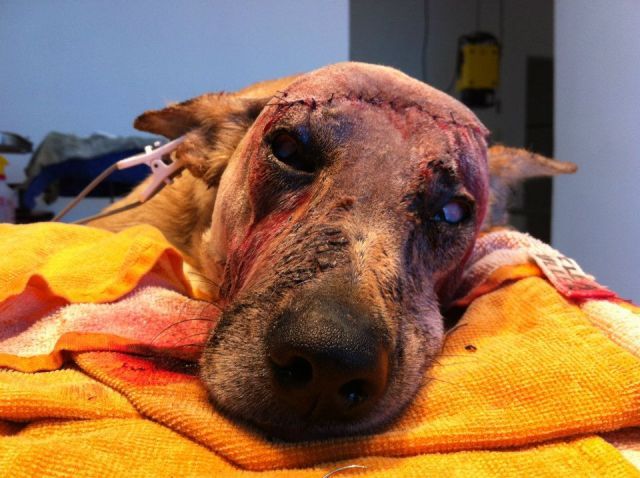 Here is Fuerte today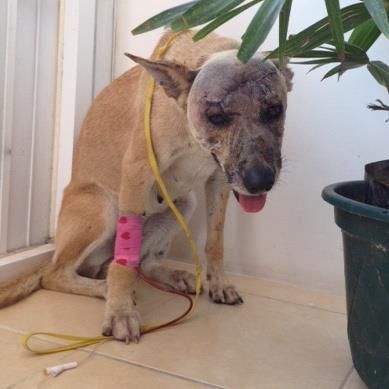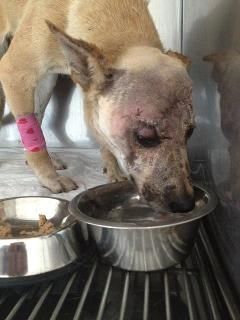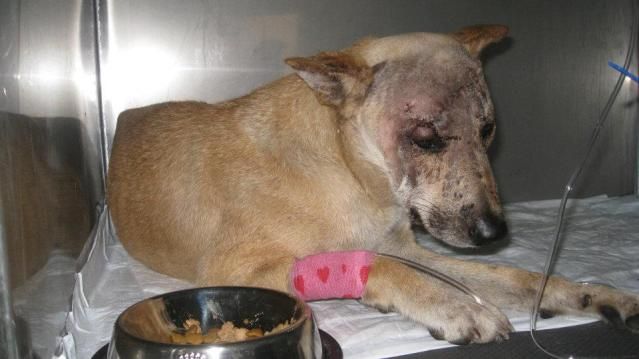 A big *Thank You* goes to Oscar and Diego, at Playa Pet Hospital for all their help with this sweet girl! She is still being watched carefully for any complications.