Saturday we ate breakfast and took a cab to Playa and planned to hit Bad Boys to listen to the Nasty Basterds. Had lunch at La Vagabunda and walked down to the beach by Playa Palms to check out the beach erosion since I was there last September and then up to the Tequila barrel, but that's as far as we got.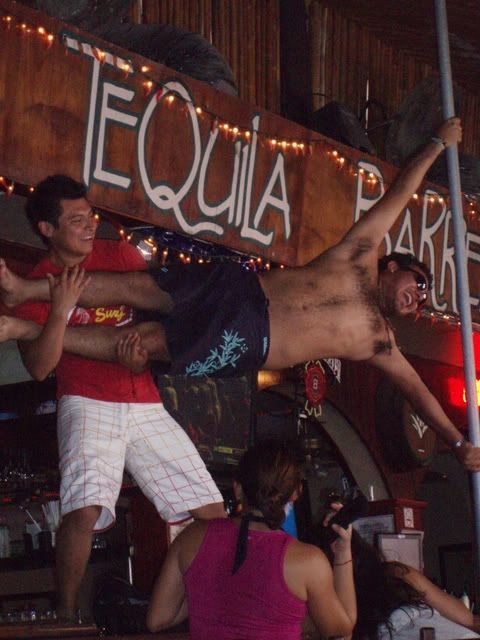 Folks having fun on the bar at the Tequila Barrel
My wife had fractured her little toe three weeks before we left home and it was bothering her bad enough that we decided to grab a cab back to the resort. Back at CRT we just hung out at the lobby bar and then got ready for dinner.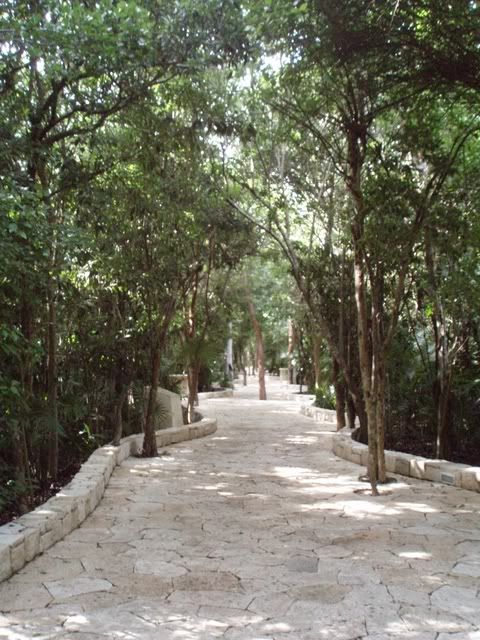 The walkway to the beach is long and winding through the jungle with trees growing in the middle.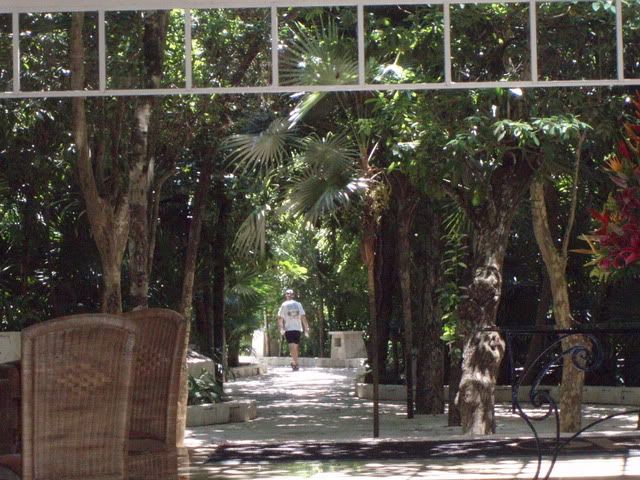 leaving the lobby towards the pool and beach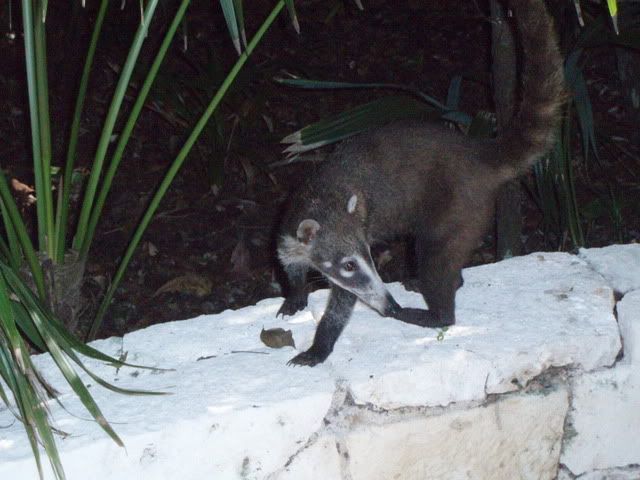 Jungle critters looking for handouts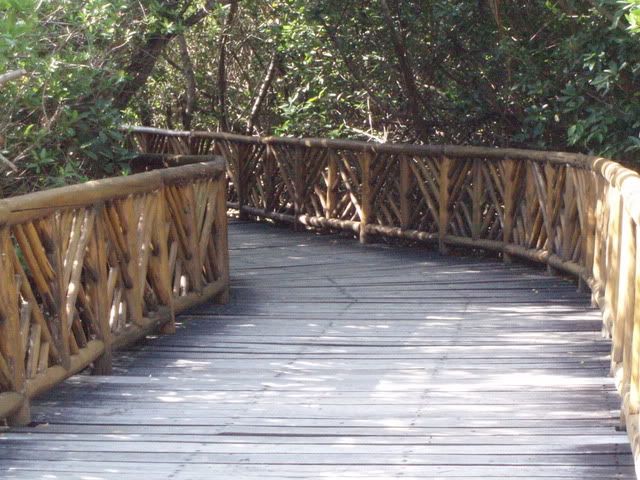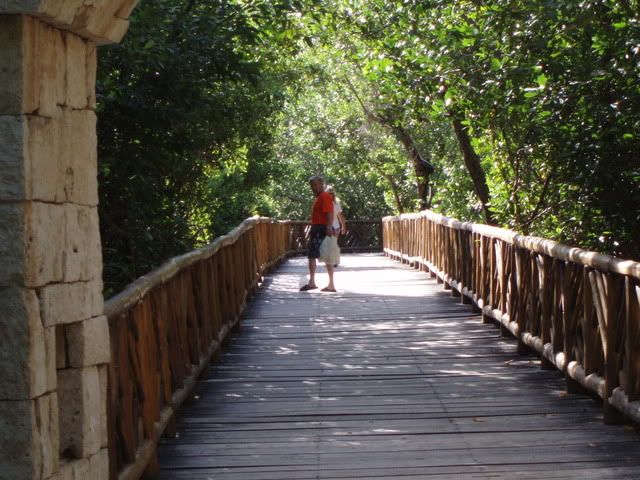 It also has two bridges that go over pools and kinda looks like something out of Indiana Jones.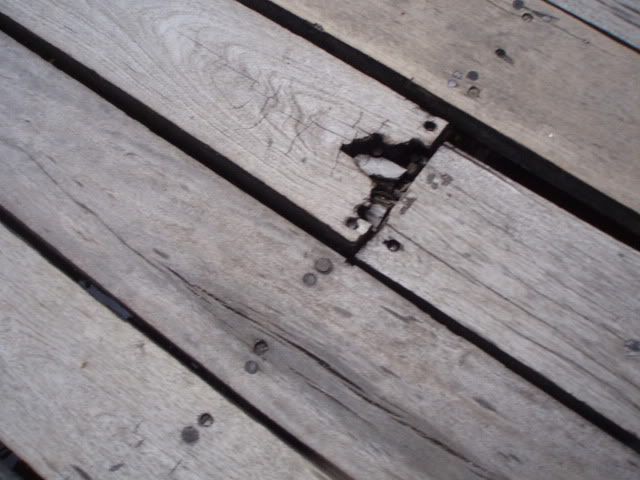 The bridges could use some repair, quite a lot of rotten spots.
The trail is beautiful but a bit of a trip hazard; we saw a guy fall and get a nasty cut on his arm, and I don't think he had been drinking, damn teetotalers. The resort does have a golf cart shuttle than you can take from the lobby out to the pool and beach and that's a good thing if you have a sore foot.
That evening we ventured back to the steakhouse I wanted a steak so I gritted my teeth and ordered the same steak I had on the first night. To my amazement I got the best steak I have ever had in Mexico. The first night must have been some sort of mistake (pun intended) it was good enough that we went back again and had another and that was also very good. The quality of the beef used a Catalonia is of a better grade than secrets, But the presentation is better at secrets so are the deserts.
There's not a lot to do except drink and eat. There is a theater that had some shows, the best being the Michael Jackson impersonator. There are some pool tables in the lobby and out by the pool, and there is a night club that we never went to.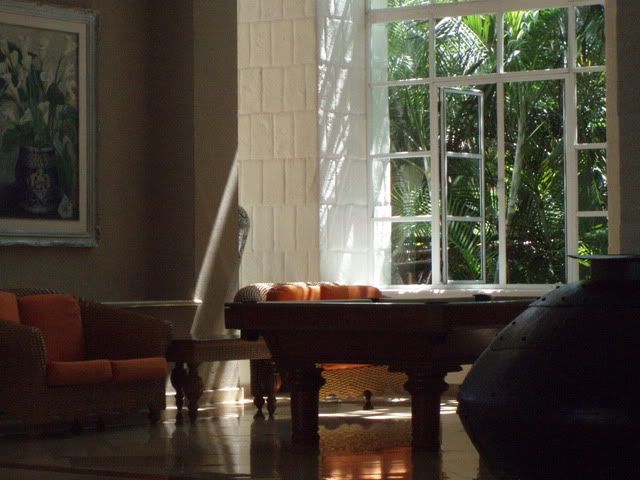 Lobby pool table.
There is snorkeling equipment, and water craft that you can check out, but there is a one hour time limit and that's kind a pain in the butt if your snorkeling and don't have a watch, you get charged if you go over.