(photo by Susan Goodpaster)
Well...Team KoolferKats only came in 3rd place for the Scavenger Hunt, but we SURE had a fun time trying to win! We are both pretty competitive people, so we tried our best, but couldn't beat Team Puma or Team Hello Kitty.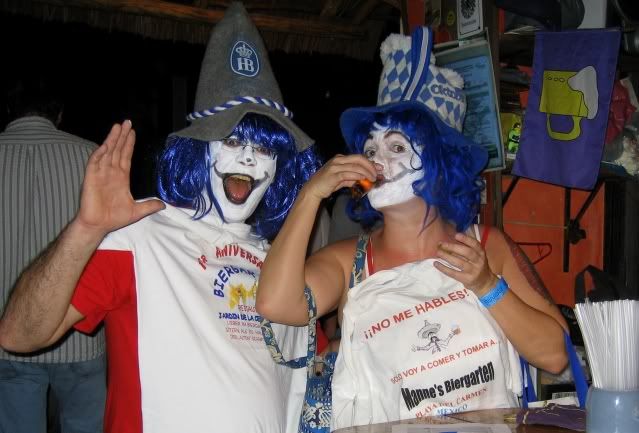 We DID, however, achieve our most important goal, which was to BE THE TEAM THAT RAISED THE MOST MONEY, and we have ONLY our generous sponsors to thank for that.
Team KoolferKats raised
1,253 usd
and
1,300 pesos
!! That is incredible and I just can't thank our sponsors enough.
Figuring that it costs around 25 usd to spay/neuter a cat or dog at Coco's, the amount our team raised can sterilize about 54 animals. Estimating that each of these animals would have 3 litters of 5 babies each, this amount alone prevents hundreds of births--babies that would otherwise wind up living short, miserable lives on the streets, starving and unloved. This cause is so dear to my heart and I am inordinately grateful--beyond my ability to express--to all of our sponsors for their compassion and commitment to reducing the suffering of these innocents.
As promised, in the next day or two we will hold our 'sponsor raffle,' in which we will raffle off at random to one of our sponsors a
gift certificate to Carboncitos restaurant
and a
3 day/2 night all-inclusive stay at Azul Fives Luxury Resort
(this is a value of 10,000 pesos!).
From the bottom of my heart, I thank each of you for your support.