This was and adventurous day. I would not recommend this itinerary. Less is more. That being said, we started our day by walking down to meet our van at the Palace Playacar. As were are waiting I notice on my documents that they want the original credit card, so off my husband runs back to the house. He arrives in time to pop on the van before it leaves with out him. Of course, we were never asked for this during the whole, day
Way to take one for the team, hon!
Off to Tulum, it is hot, their are fire ants, there are crying miserable children, only some of them are other peoples. There are hasty, testy words. We make it out alive, all accounted for, no injuries. We will count this as a success. I am happy at least the older 3 kids could say "I saw what the ancient mayans built. Enough said about Tulum.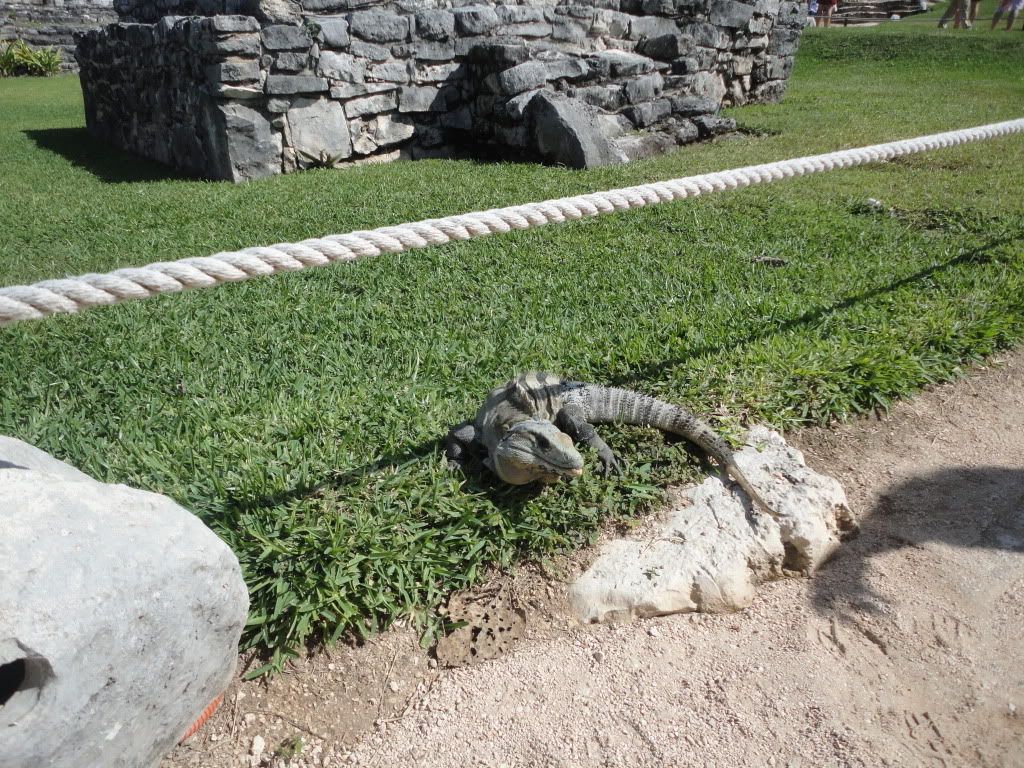 My red head loves lizzards, they were every where.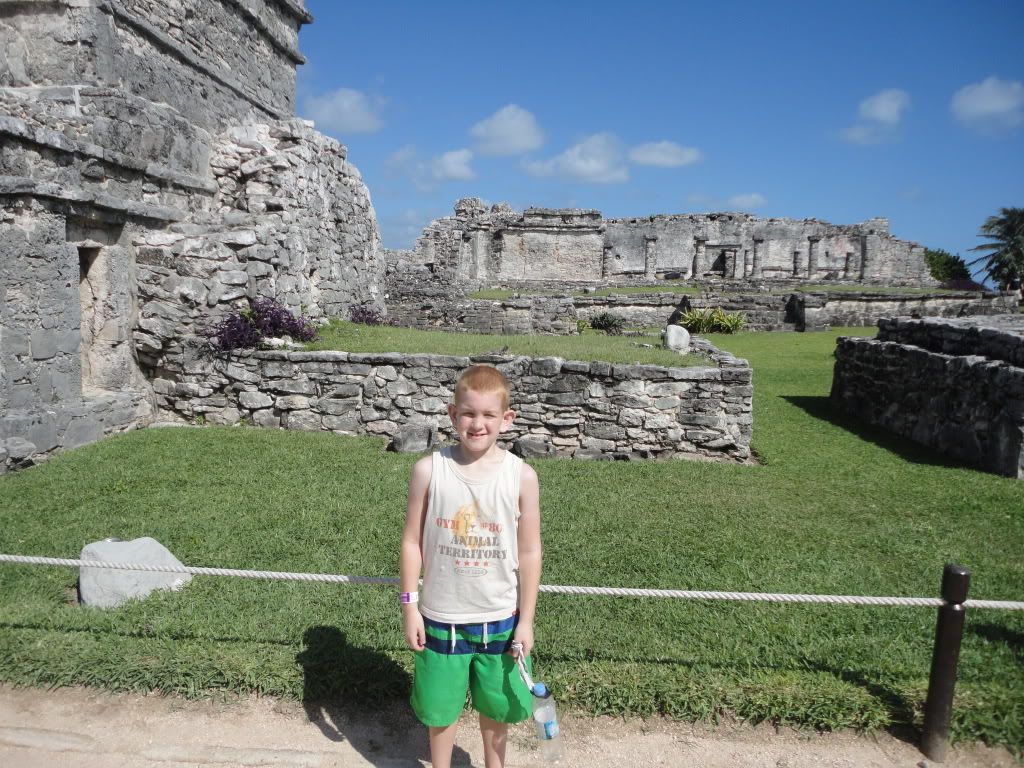 Off to Xel-ha
Had lunch at the buffet, it was good.
We tried snorkling with the group, but it was just too tiring for the little ones. So we hit the ziplines. And stayed there most of the day. The kids and adults had a blast with this. After we were done here, got changed and were off to Xcaret for the night show and dinner.
The kids loved this. It really is a great show. My 10 year old, said"I was reading about the game they were playing in my history book". This made my day!
The meal was a nice touch with the show, it would have been really long for the littler ones if they weren't occupied with that. We got home around 830pm. Not to bad. Exhausted but glad we got to share this with our family.
Fire hockey fascinated the boys. We had to put a warning of "do not attempt this at home".