Here are the pics from todays wash!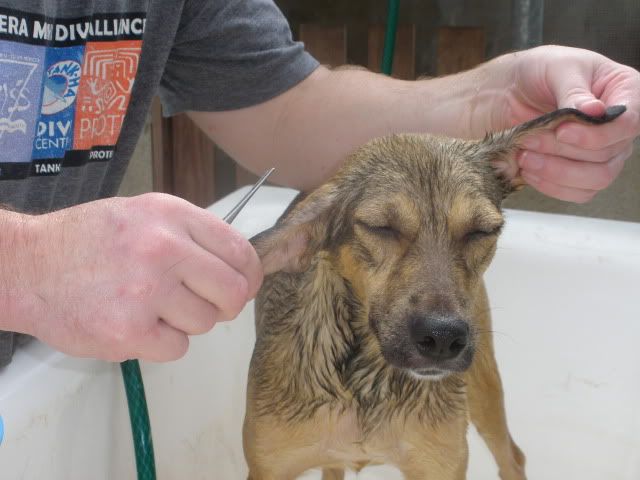 Could you get that tick in my ear.... no, the other ear.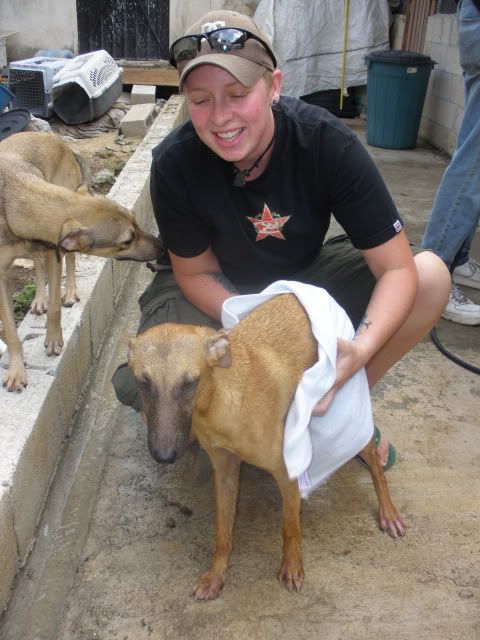 Sarah sharing the love with Midge.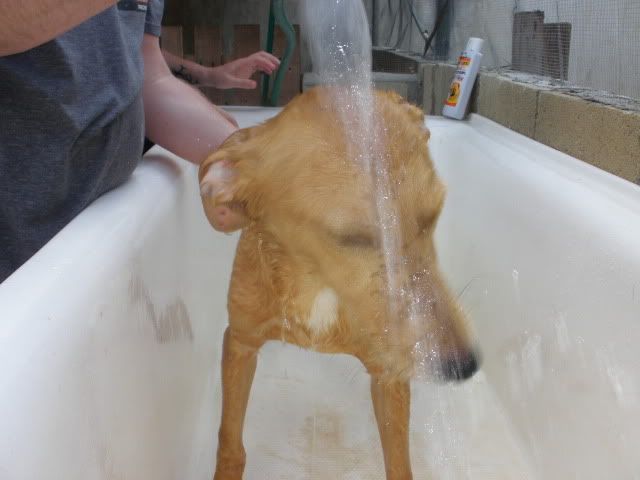 Rusty prefers a shower to a bath please.
Dude, there is still a tick in that ear.
Lily is drip dry!
Donna getting a baby as dry as she can.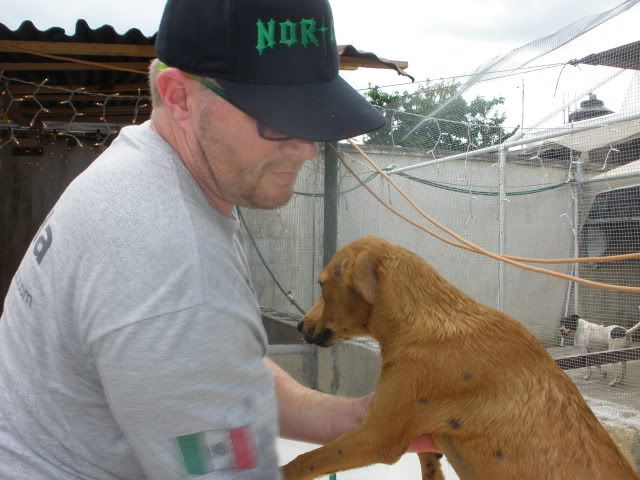 Dean getting all the nasty dirt off.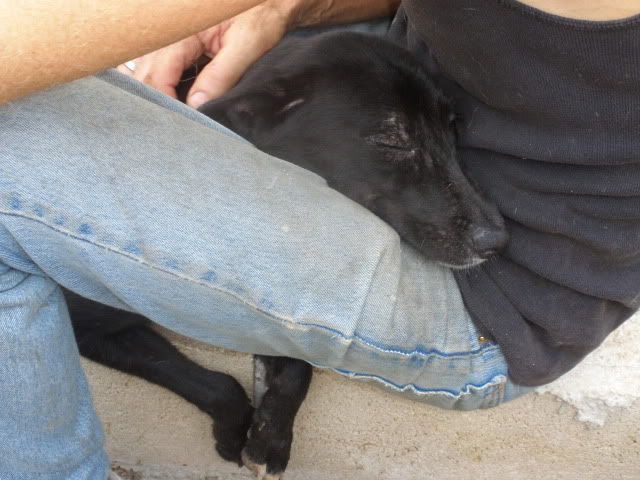 Acadia patiently waiting for her turn in the tub.
All clean, time for a siesta!