We just got back from our second trip to the Royal PDC. Last year was our first trip to Mexico and we loved it so much we decided to return the same week.
It all started on Friday morning at 12:05am for our online check in. We decided to go all out and upgrade from the one bedroom master suite that we had originally booked, to the presidential suite. We picked room 994. The online check in couldn't have been easier…. What a great feature.
Now we move on to Sunday…. Our travel day. The day started nice and early as we had a car pick us up at the house at 5:15 am. Off to Newark airport we go. Check our bags curbside without a hitch and proceed thru TSA. I was one of the lucky winners or the random checks…. Really no big deal, at first they just wanted to check my shoes but I guess when the saw that I was wearing flip flops they moved their attention to my carryon bag which had my dive computer and regulator in it. After about 30 seconds of them looking into that we were back on our way. A quick stop in to the Continental President's Club for a quick bite to eat and a cup of coffee and off to the gate.
The flight was perfect with a couple of Bloody Mary's to start and then followed by a nice long nap. Woke up just in time to see our final approach.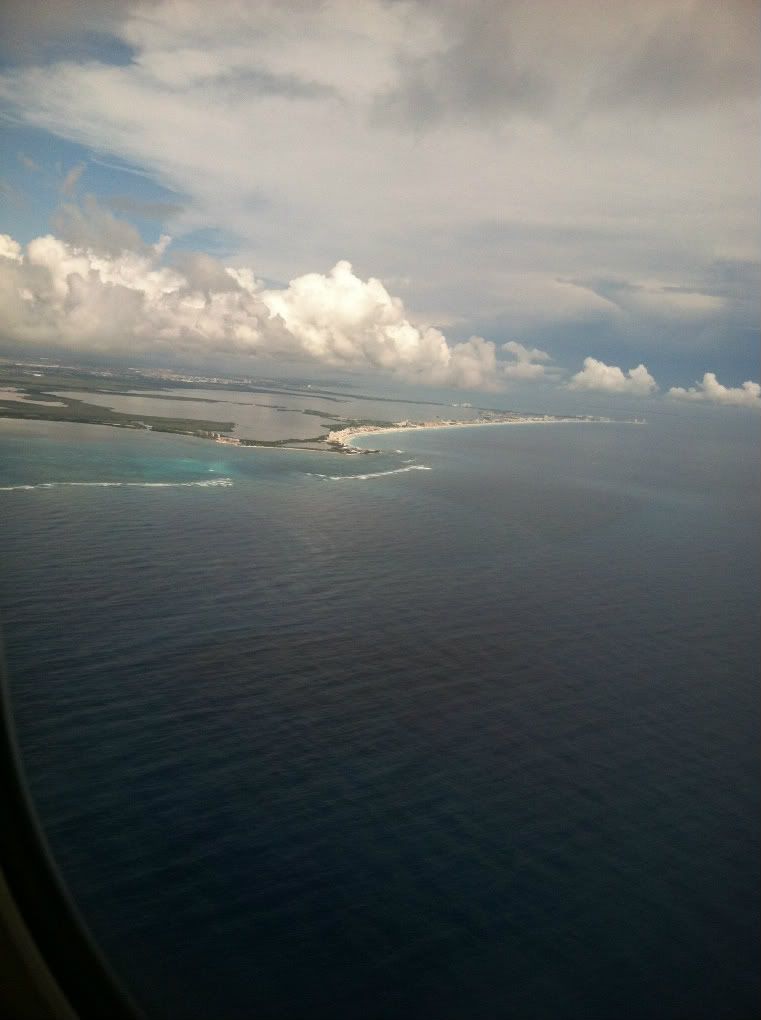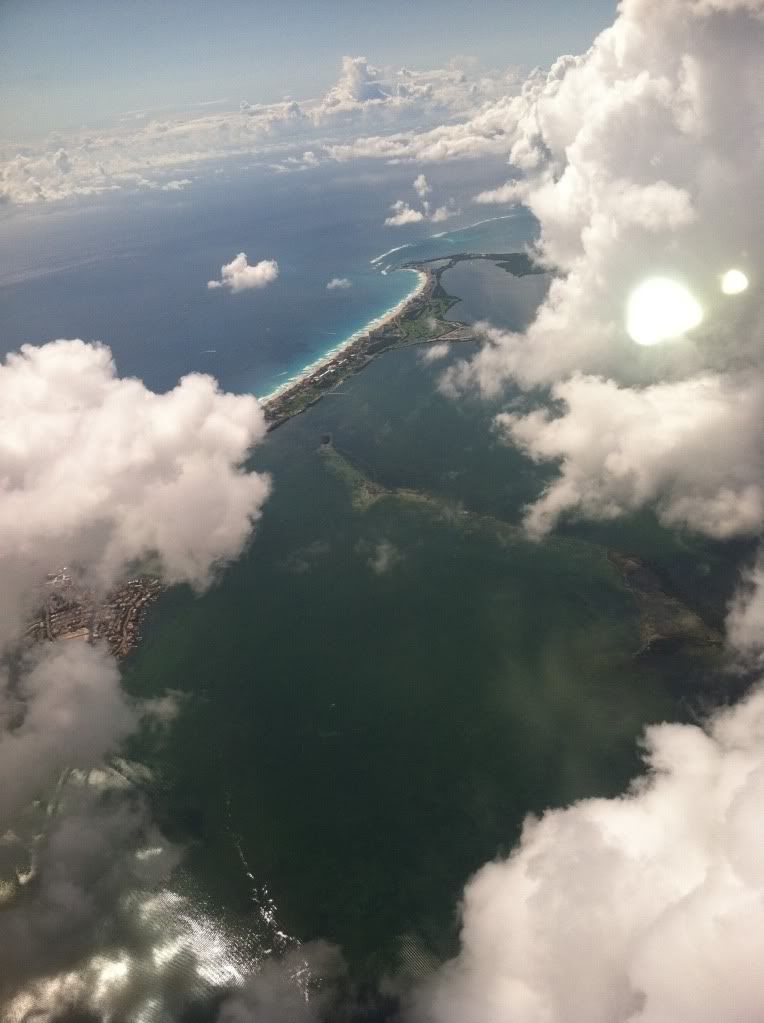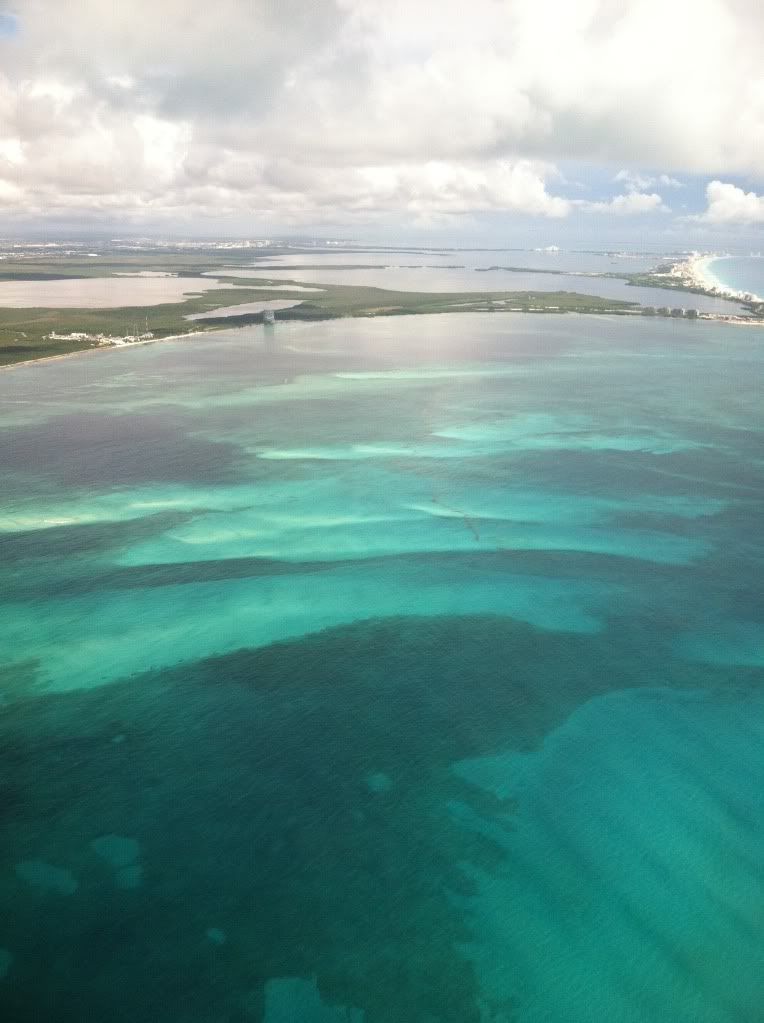 We flew thru customs and were greeted by some nice warm weather and a waiting car.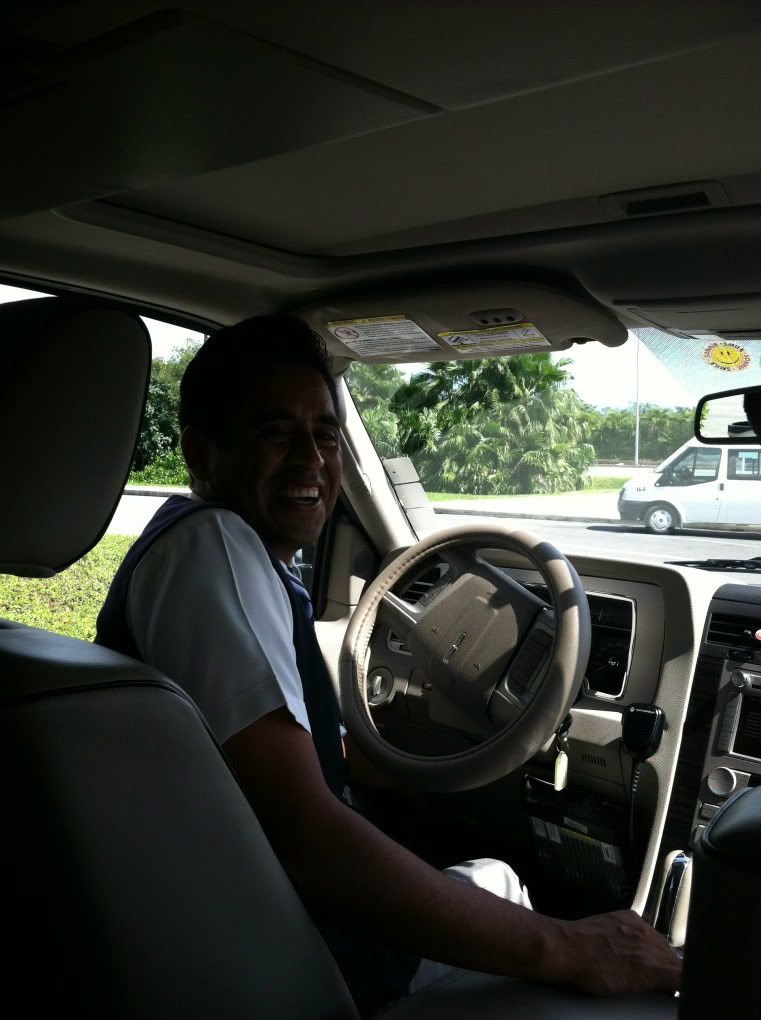 We got to the Royal around 12:45 and did our check in but our room wasn't quite ready. Off to grab some lunch at Pelicanos and have a couple of drinks while waiting for our room to be ready. We went back to the front desk around 2:45 and our room was ready so up we went.
WOW!!!! What a room. It was even bigger than I thought it was going to be. I had looked at a video of the Presidential suite on youtube and thought all the rooms in the building by the quiet pool were the same…. Not! Room 994 is laid out a little different than the other rooms.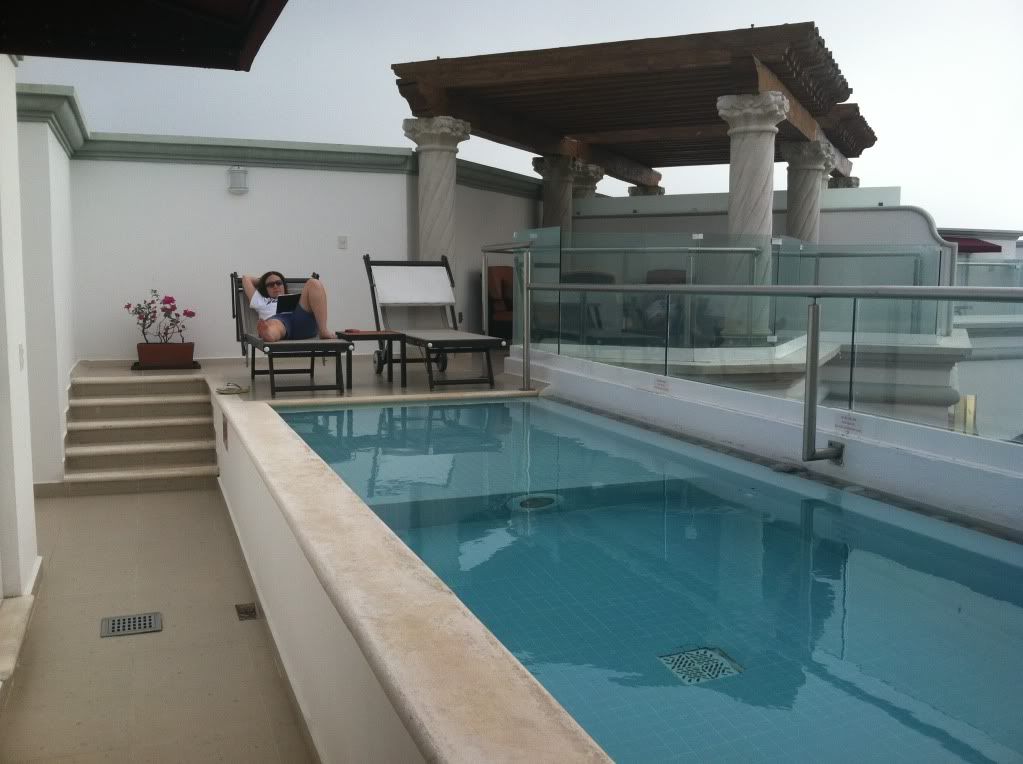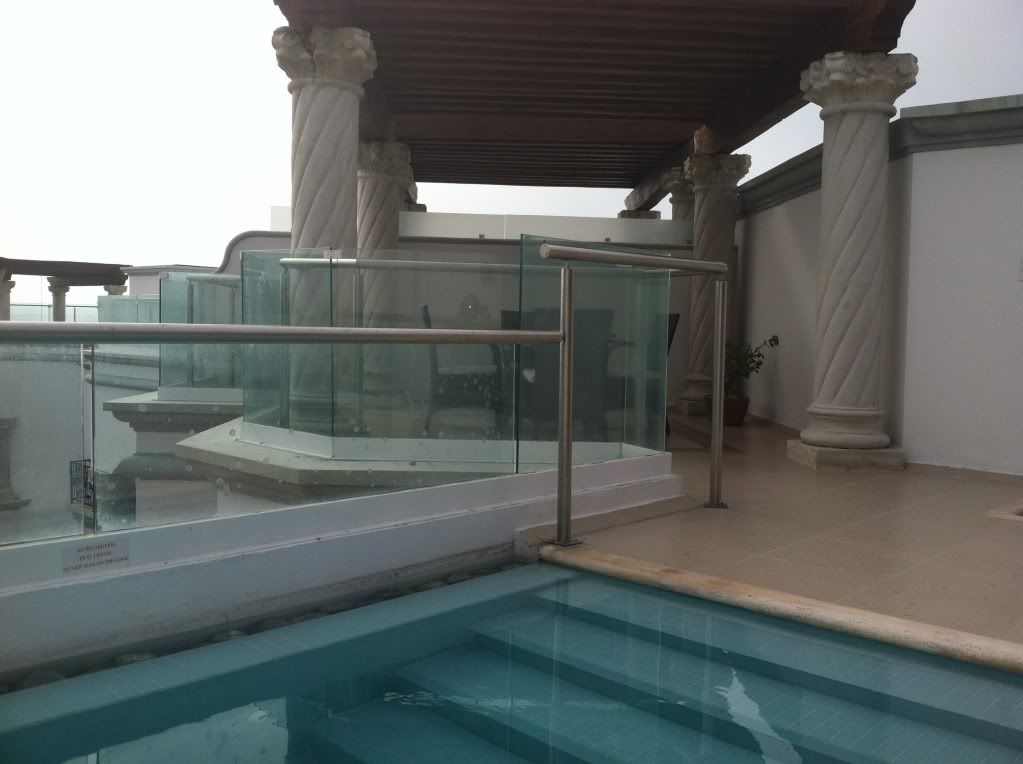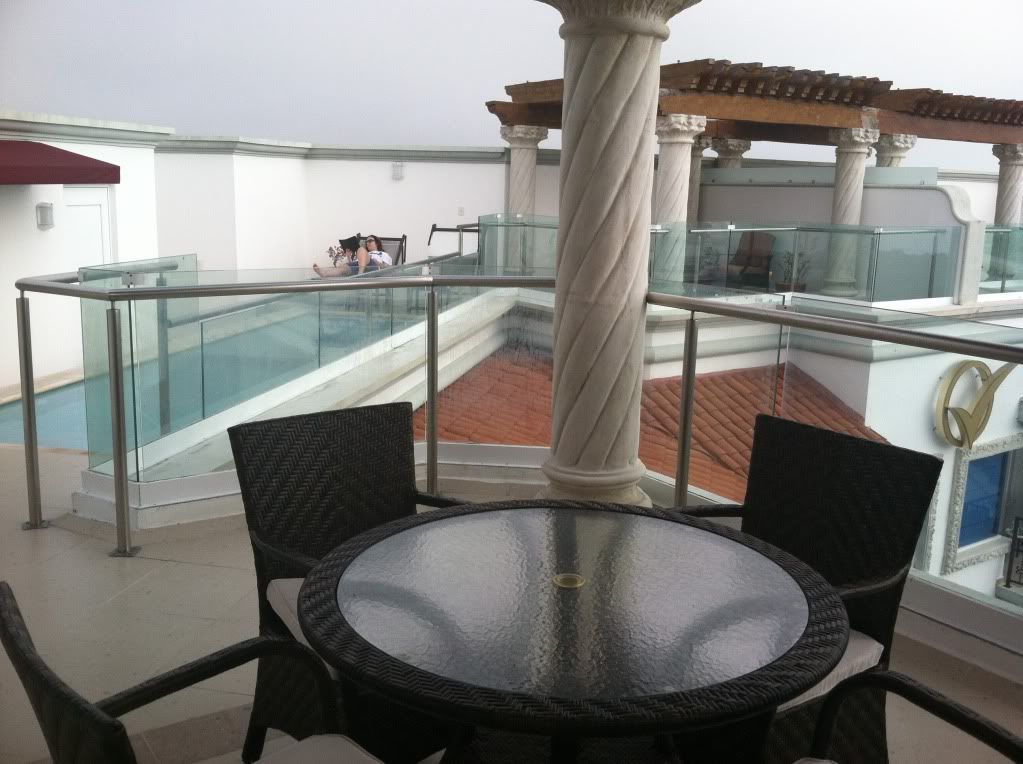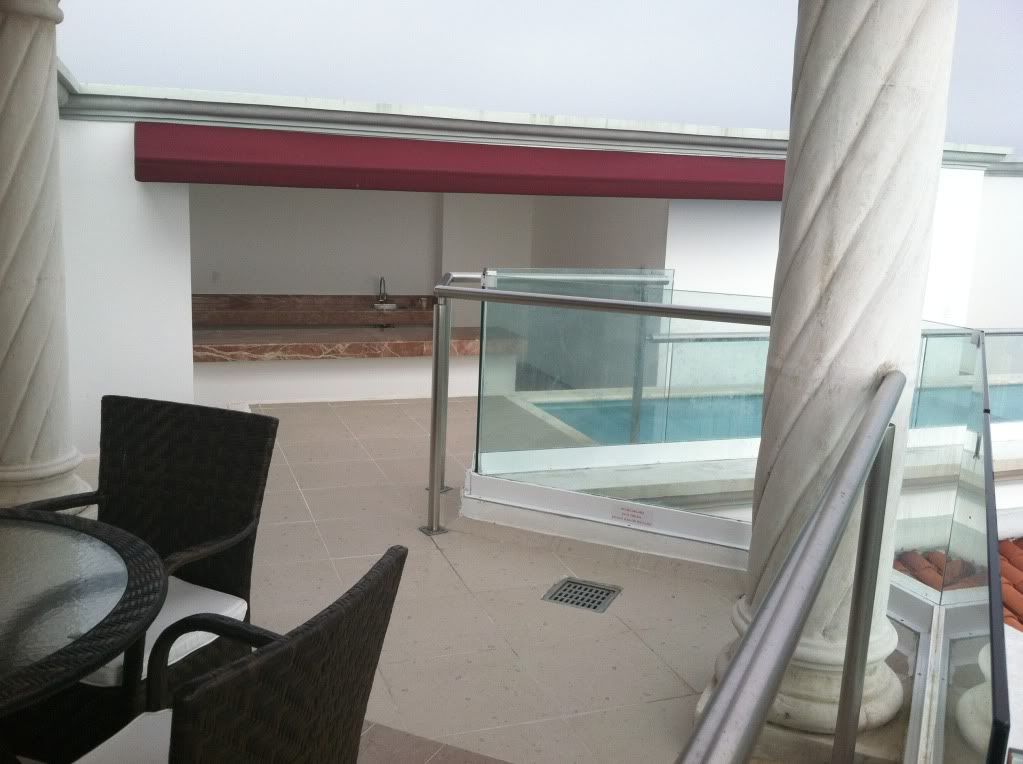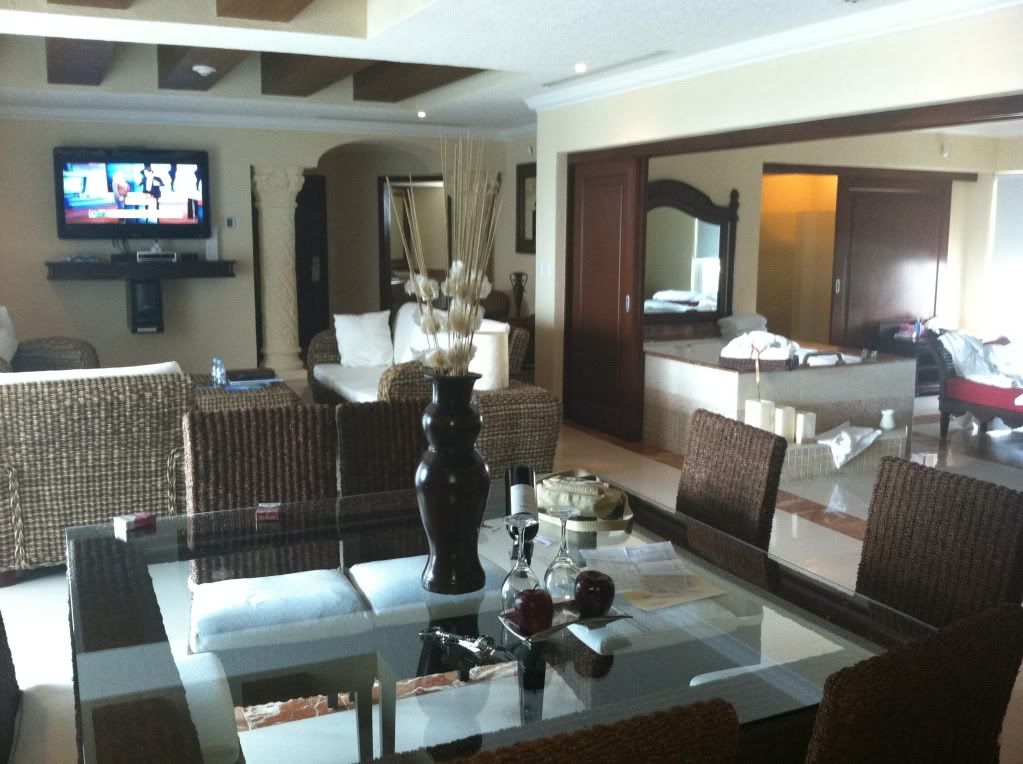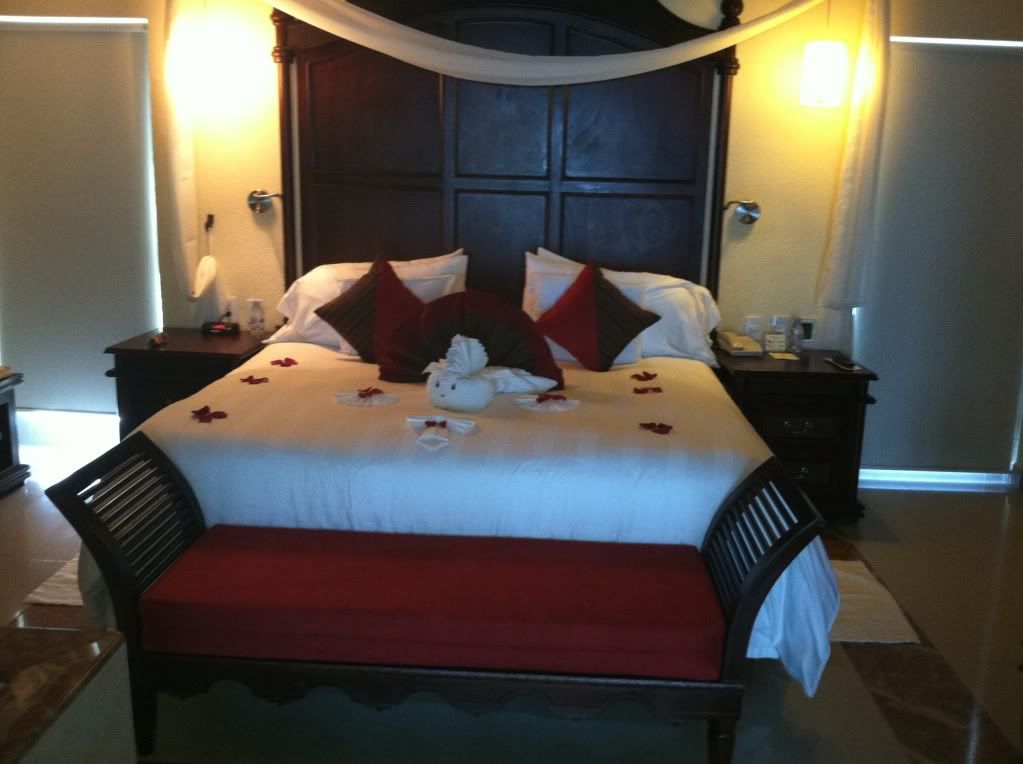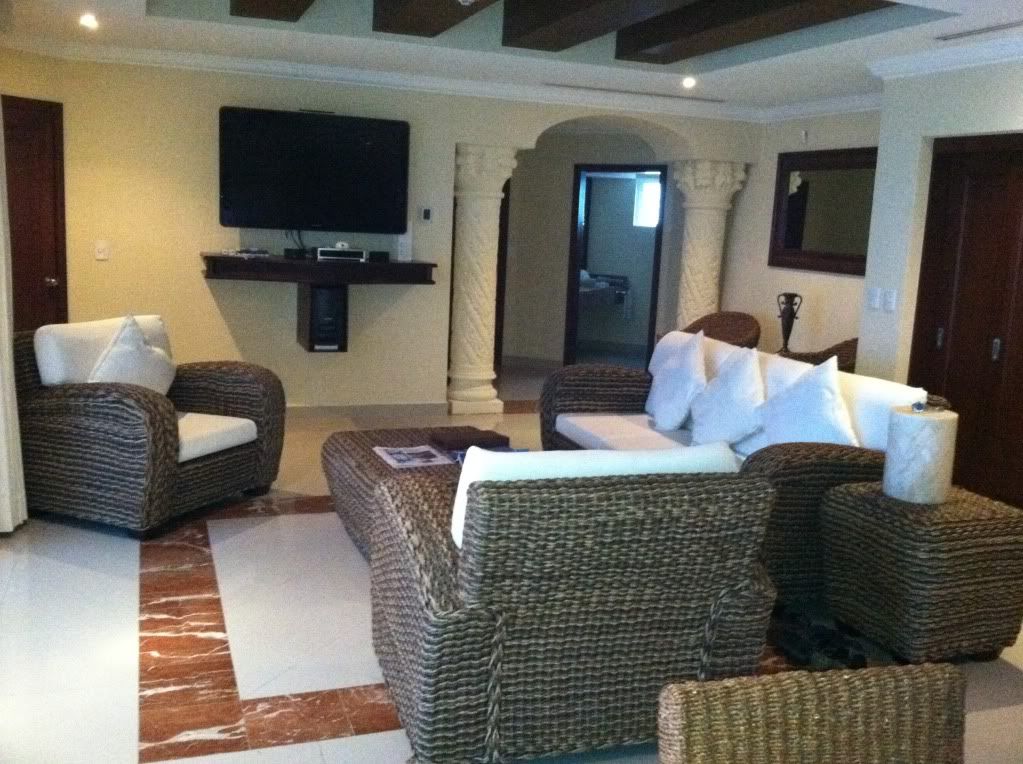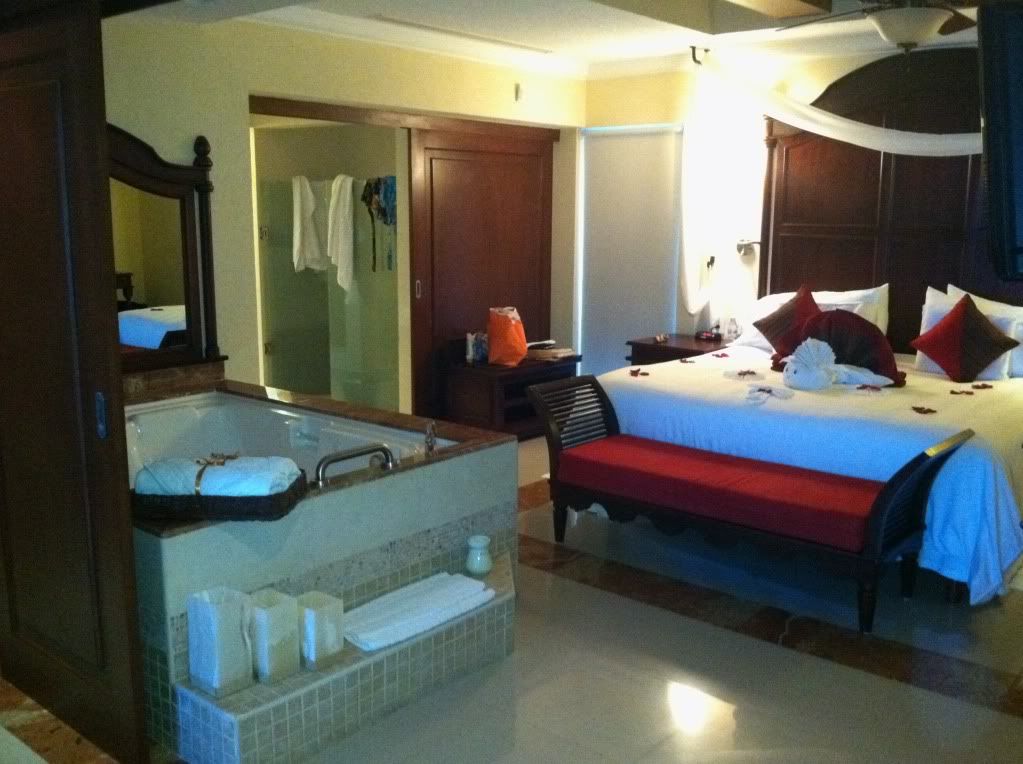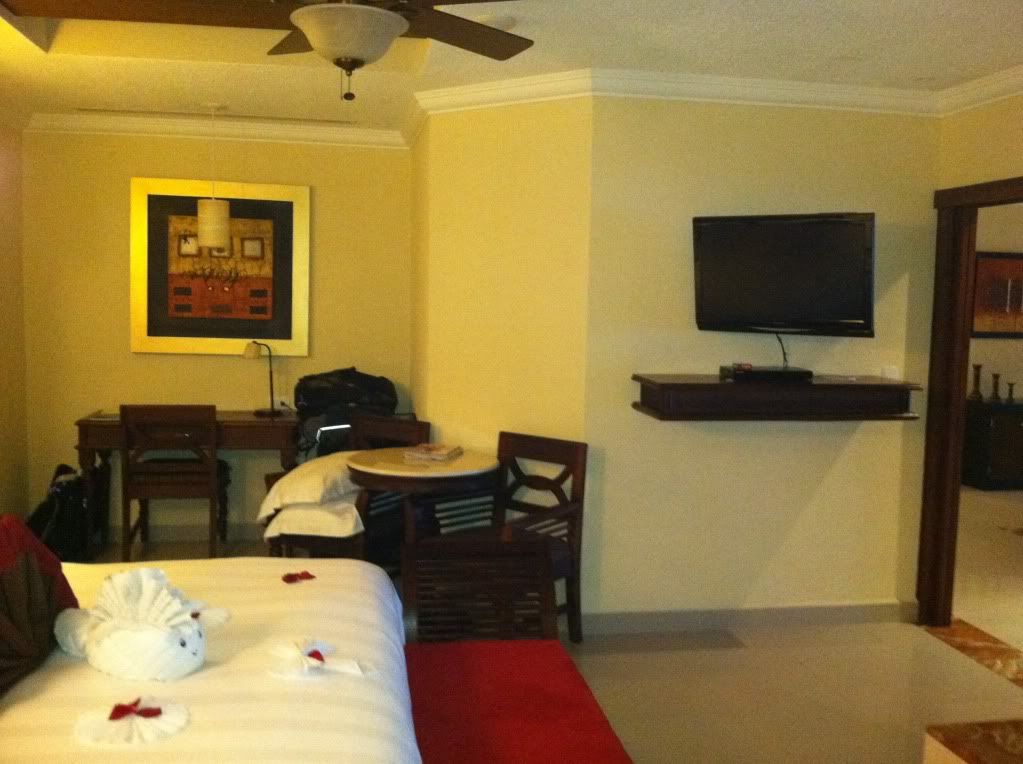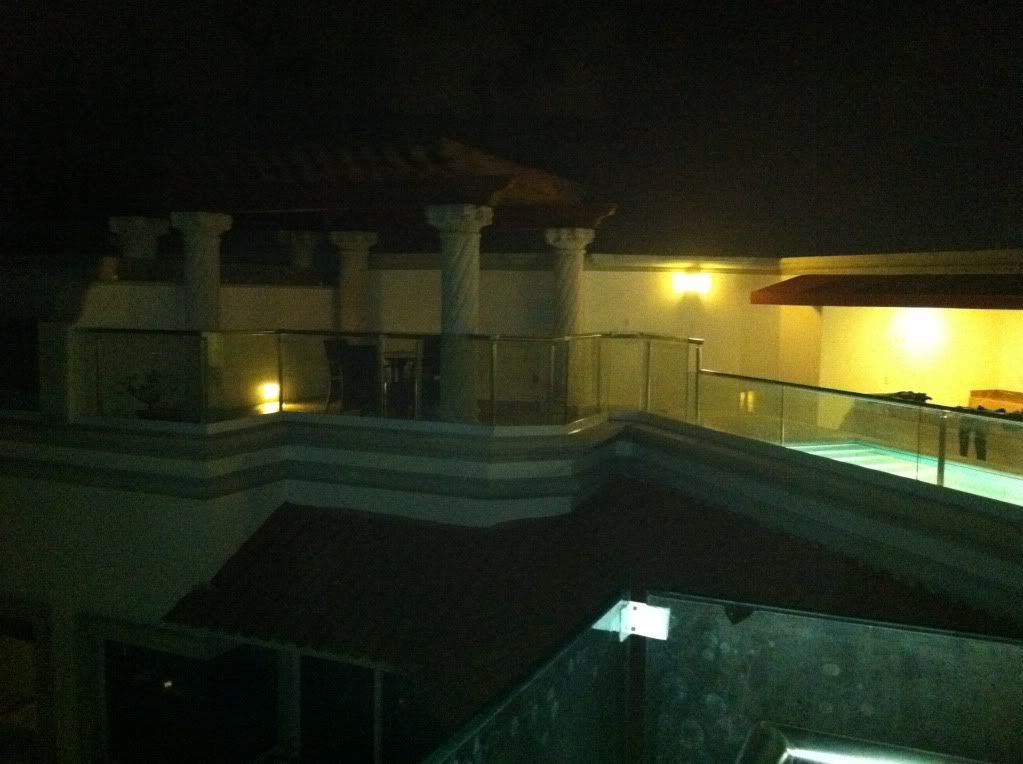 After a quick unpacking we wanted to get to the Wha Wha bar so we could watch the Superbowl…. We rushed over there only to find that there wasn't a seat in the house. What a great place and we were both upset that we got there too late but with waiting for the room to be ready we didn't have any choice. We are both huge Giants fans so we decided to move on and find somewhere where we could sit down with a good view of the game. On our way down 5th ave we saw that Pez Vela had plenty of room right in front of the TV so we decided to start there.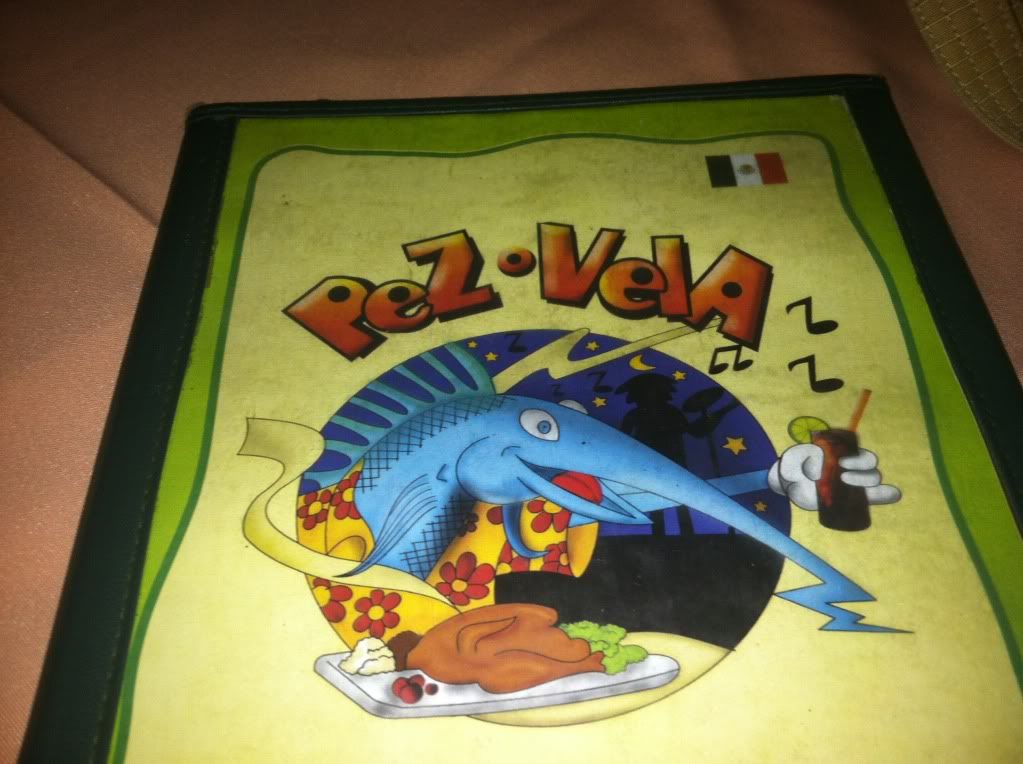 We snacked on some nachos and had quite a few beers as they were really going down nicely.
They seated us upstairs surrounded by NE fans all wearing their jerseys….. oh boy!!!! As it turned out they were all very nice and we had a good time picking on each other as the score flipped back and forth.
At half time we walked back to the resort to watch the game on the big screen in the room without any distractions. After some high fives and jumping up and down we decided to hit the hay so we could be fresh for the next day.