Mr Z and I had a snack at Taqueria Kebab this evening, and it is so worth talking up! It looks like your typical little taqueria that is on every street corner, but with an Arabic flavour (I assume given the the menu). They have a very limited menu: tacos or tortas with their special meat (spiced pork on a spit, similar to pastor, but differently spiced).
Located on Calle 8 between Ave 15 & 20 on the south side of the street.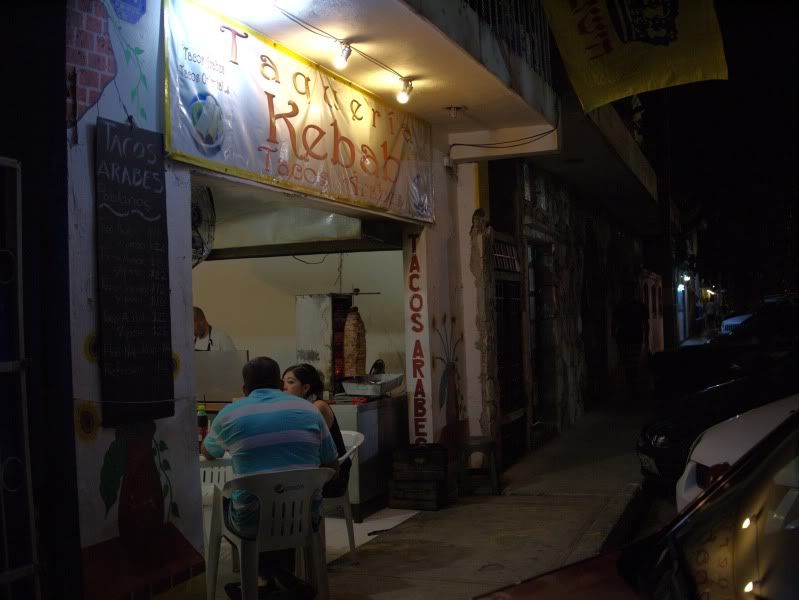 A variety of salsas and sauces come with, including a chipotle sauce (spicy, and good) and garlic sauce (a must have! make sure both you and your date have it, else you won't be able to stand each other later. If you've had schwarma, it's the same garlic sauce that you get on that).
The limited menu. We had the tacos arabes. They were about double the size of your average taco.
Please go. I want them to be around next year!