Quote:
Originally Posted by
daydreamer
Looking forward to more. Always love your TR, Riss. Pics look great!
Thanks, Carrie!
and thanks! 10-15 more to go....yay Weight Watchers!
If and when we do AI in this area again- it's the Grand baby!! Or Secrets Maroma.
Now, the shoes....I am afraid you would be disappointed sorely in me.
I brought two pairs of flip flops, one pair other flat sandals, one pair for Xplor, and two pair of wedges....and attesting to my lack of shoe imagination, the wedges were the exact same style of Clark's.
Here are the black ones.....not sure why my feet are splayed like that...I am not the best poser.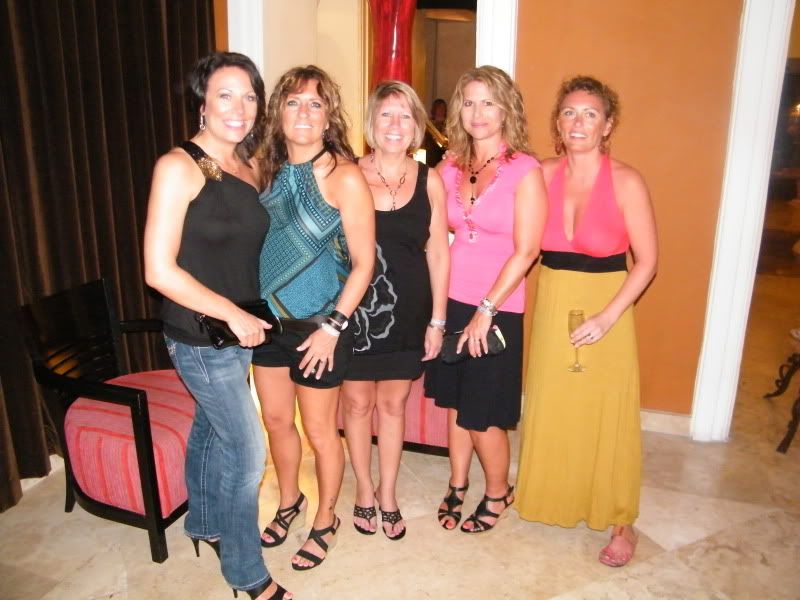 Quote:
gingele:

Come on, Maggie! Quit draggin ass!

Seriously, though, you do look fierce.

Although you still haven't convinced me to go AI.
You know, there are a few advantages to AIs.
I like both kinds of holidays.
It was the most relaxing holiday I can remember.....that was really nice. The one day we went into Playa it was such a crowded madhouse we all couldn't wait to escape back to the resort. High season! That is why we like the town in August much better. But I am not much of one for crowds.