Pool pictures.....like I said, we are beach people for the most part, but we did tire of the wind and spent a couple of full days at the pool and a few days where we got half the seats at each. Then you could snorkel, sun, go float on your raft in the pool to tan your back, repeat....ahhhh....that was the life!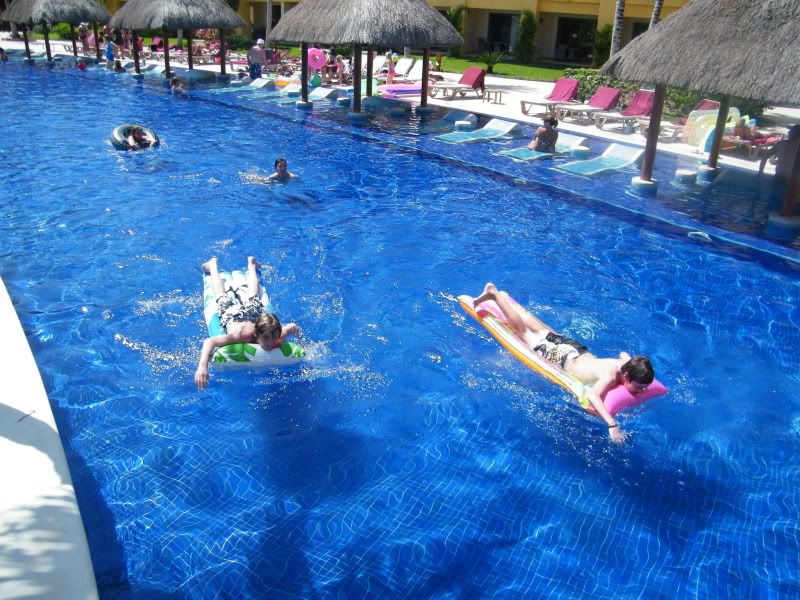 The pool was very nice. Really large, with noisier areas (like by the kiddie pool and play park, and by the swim up bar) and also quieter areas.
the birlfriends again...
it was quieter down by the rock waterfall wall until the security guards would blow their whistle at the kids jumping off ....like, why on earth would they design something that BEGS children to climb it and jump off?? Dumb!
You can see it in the background here...(and yes I know my big toe is long)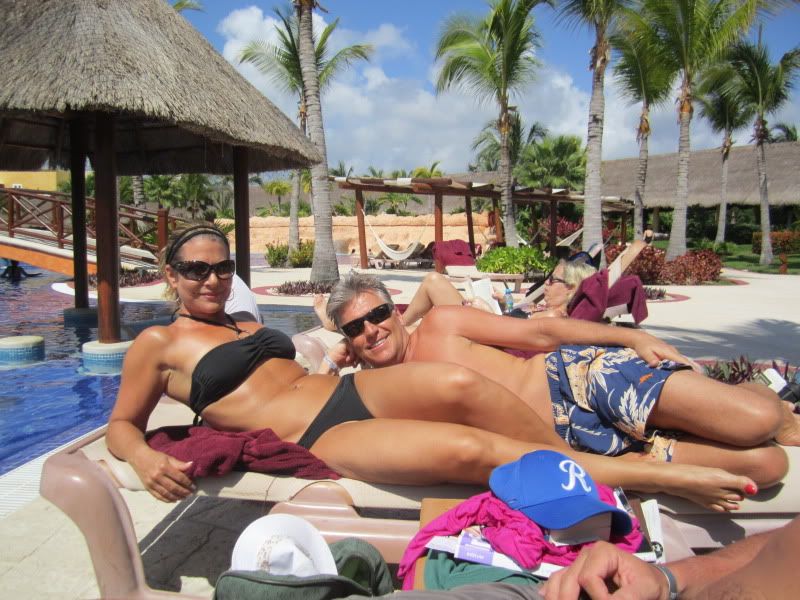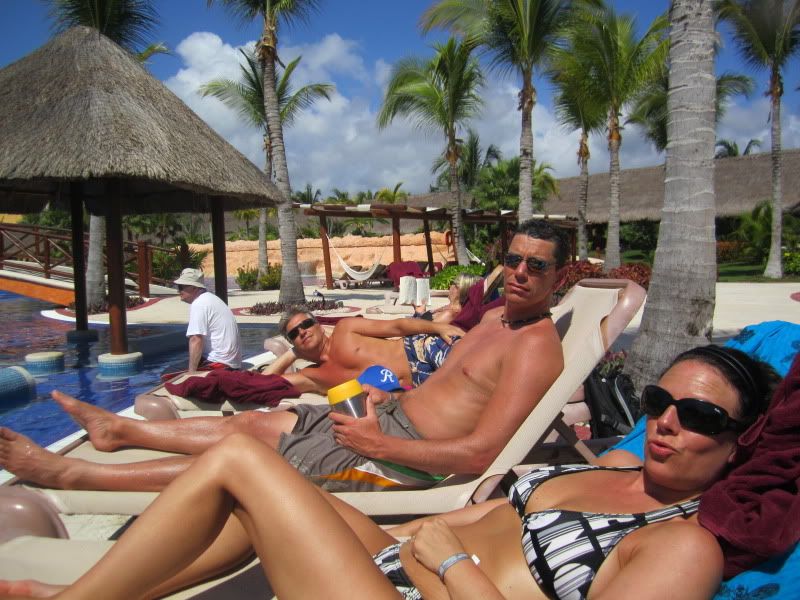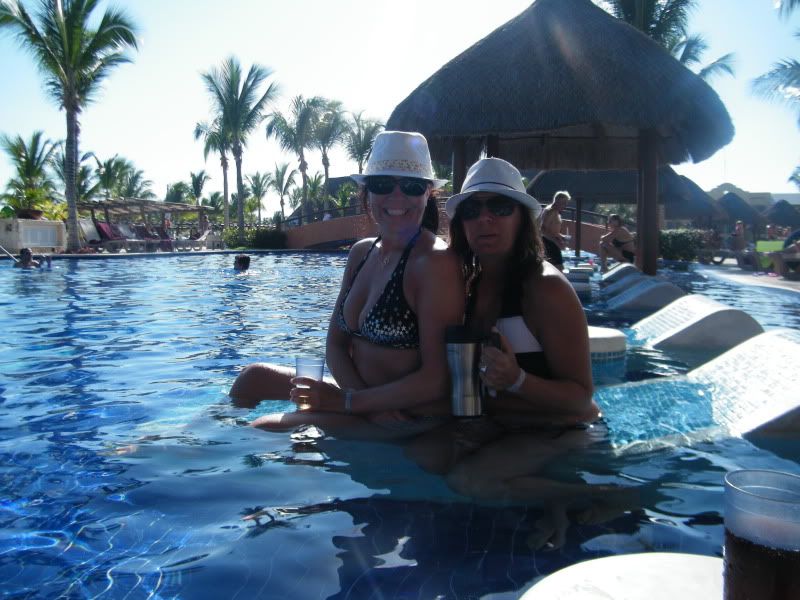 There were hammocks sprinkled about too.
and these things gave a heck of a good shoulder/back massage!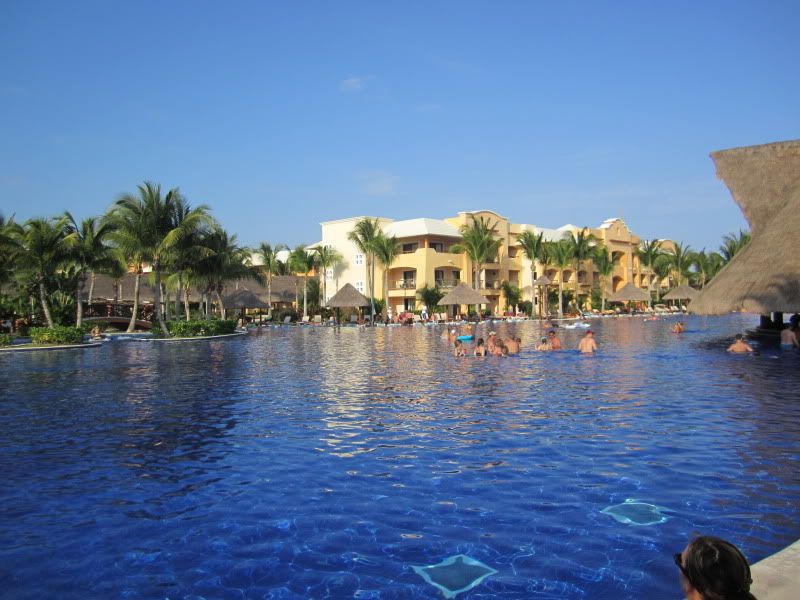 those darn kids! She was asleep on her raft and they swum up and gently steered mom under the spray.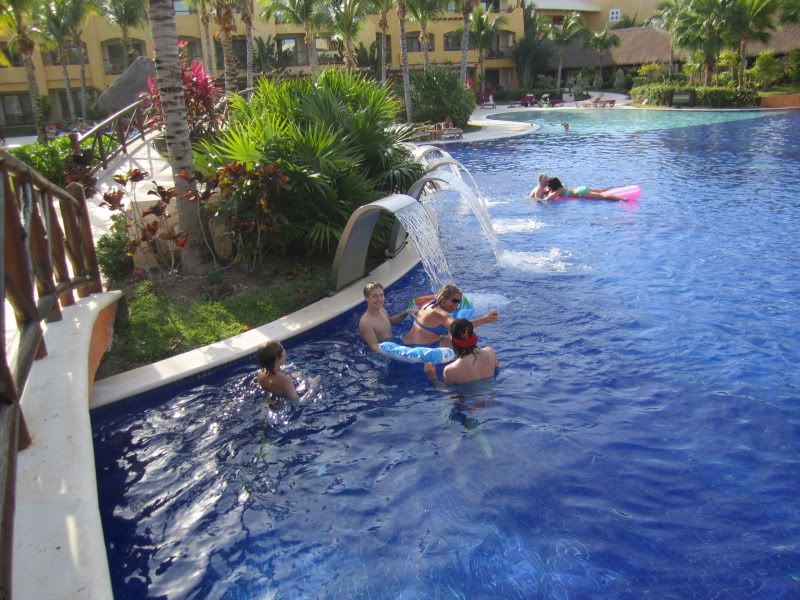 these were nice in the heat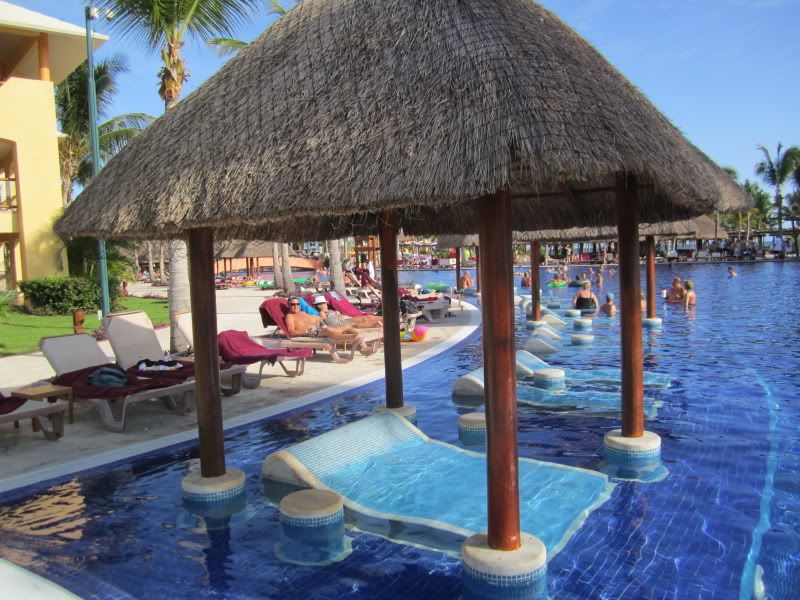 Can you say IMPRESSIVE!!!
(There is pool drink service, no beach service here though. Perhaps during low season, not when full.)
I believe there was a child under there: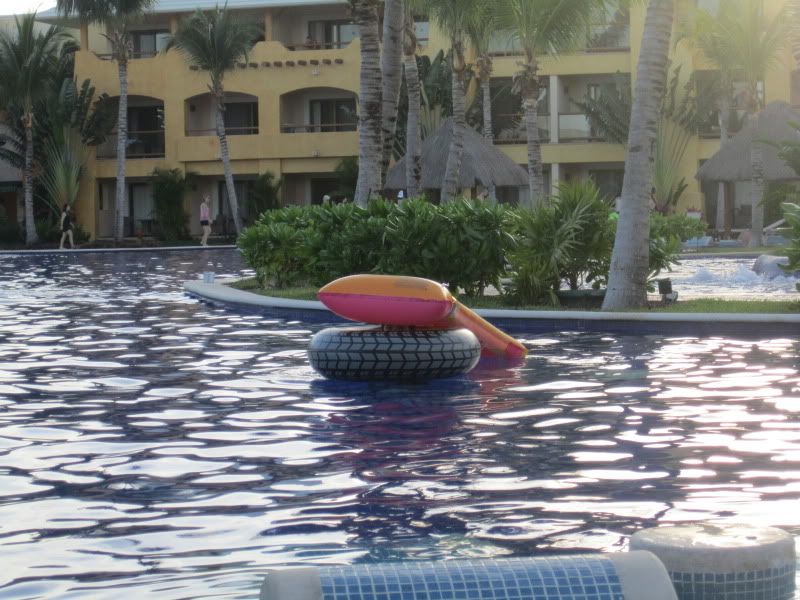 seriously where IS my drink??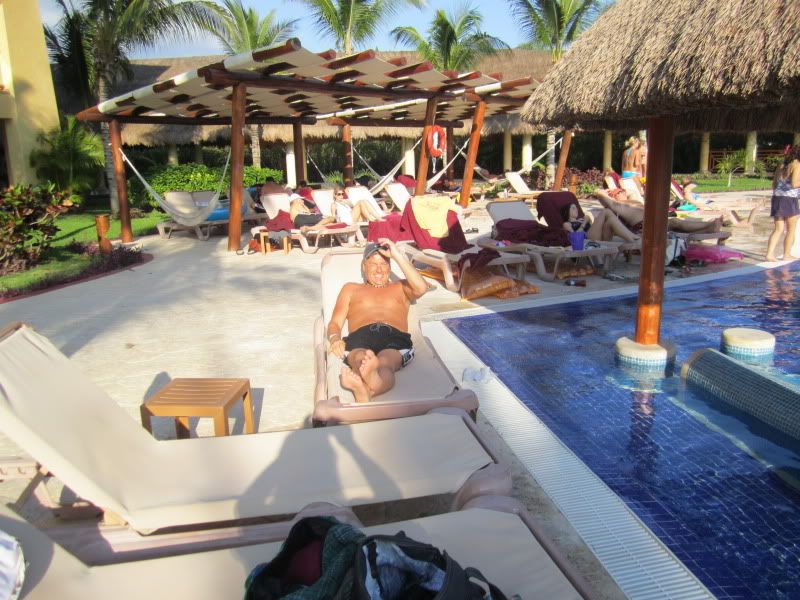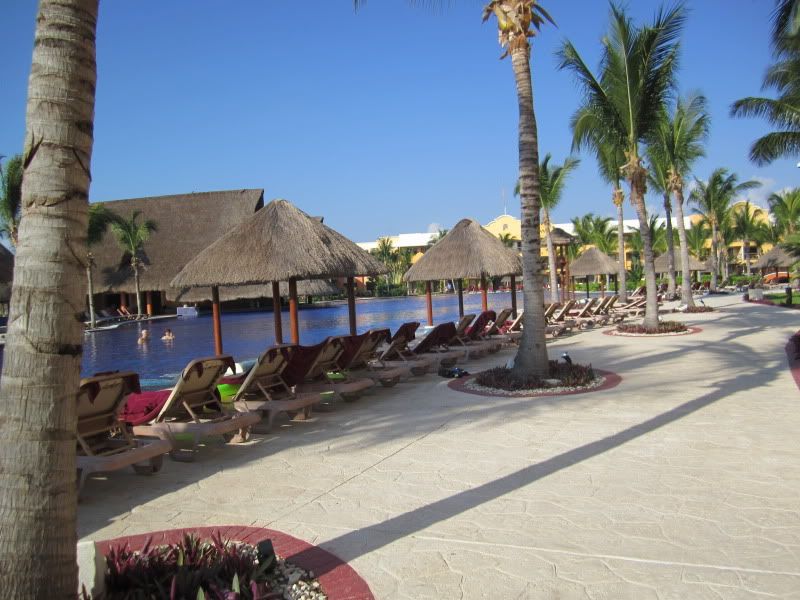 swim up bar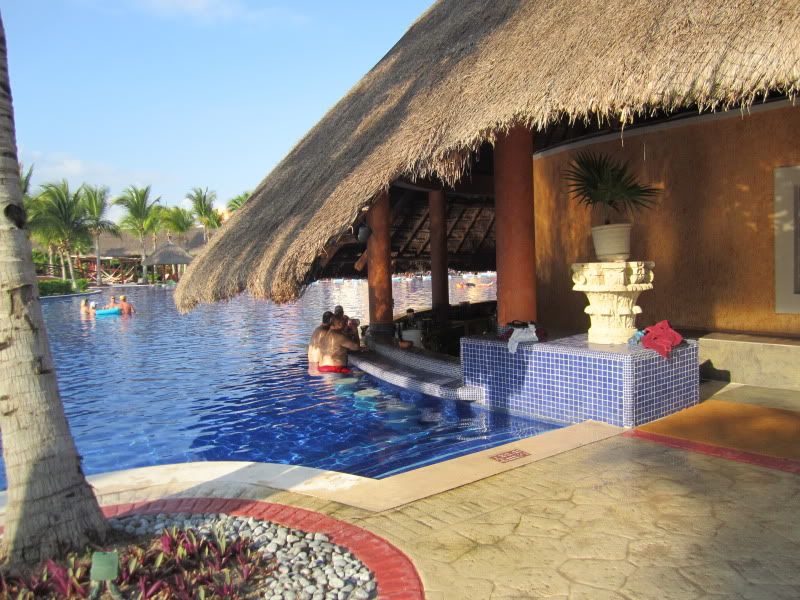 looking toward the beach from pool bar (the 'Coco Bar')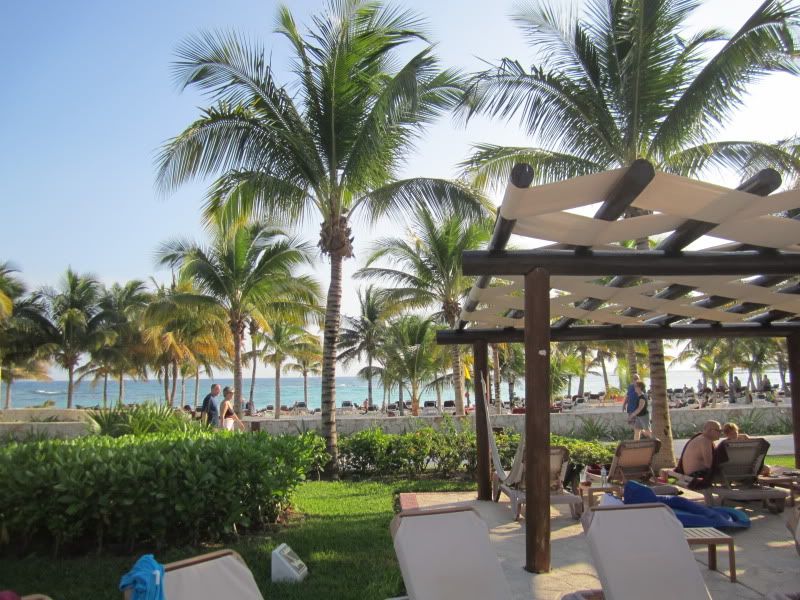 salsa 'lessons' (pool bar/bathrooms building in background)
kiddie park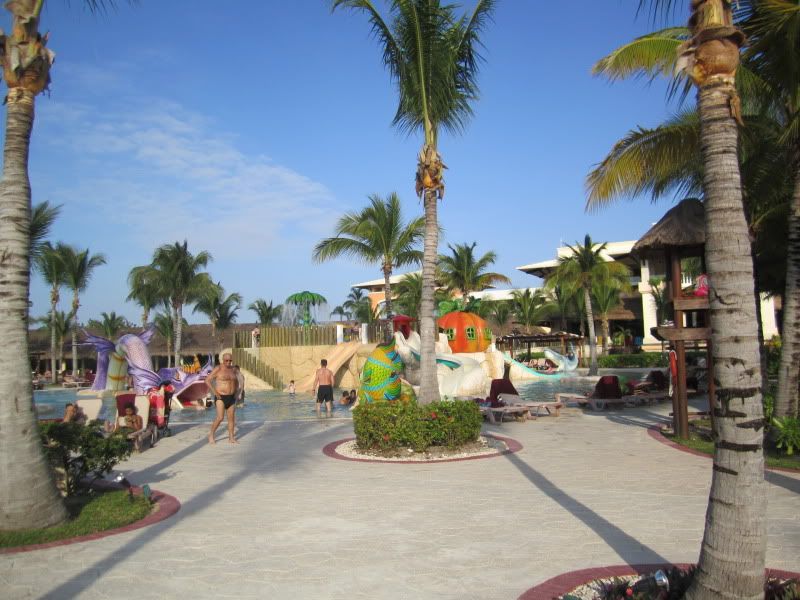 Glass glasses by the pool = not a good idea!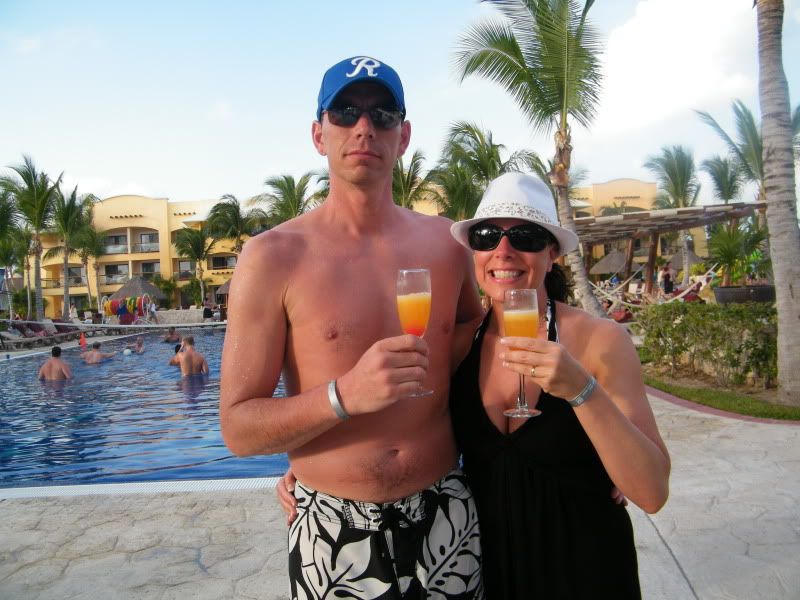 (Our friend Leah dropped her mimosa and Don got a widdle cut picking the glass up...for some reason they were going around with trays of them by the pool. Yup. Not a good idea.
)
and he was not happy about us laughing at him either
That is about it. It was a great trip. VERY chill. And fun to travel with friends, since we are usually just the two of us alone, or maybe one other couple.
Not sure we will be in a hurry to do a group THIS large again...ever
....but it was fun.